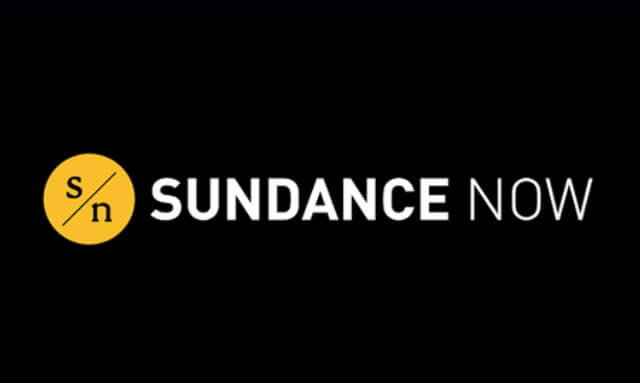 Sundance Now is a new streaming service focused on compelling storytelling, with a robust collection of independent cinema, international television, and a heavy focus on true-crime. Based on the Sundance Institute and Film Festival, it aims to bring to home viewers these unique voices and stories found in independent filmmaking.
How Much Does Sundance Now Cost?
Like most a la carte streaming sites, each one has to have a niche that makes it unique, with enough content to fulfill that niche and keep viewers coming back. Sundance Now costs $4.99 or $6.99 per month, depending on whether a subscriber takes a monthly or annual subscription to the service.
How to Watch Sundance Now
Sundance Now is available for a direct subscription after a 7-day free trial, running either $59.99 yearly ($4.99/month) or $6.99 monthly. (Be on the lookout for deals. Currently, they have a TRUECRIME30 promo code that extends the free trial to 30 days.)
The service can be streamed online at Sundancenow.com, or via apps for iOS and Google devices, on Roku, Xbox One, and Amazon Fire.
Also, it is available as an add-on subscription through YouTube TV and Amazon. 
What is On Sundance Now?
Sundance Now has the backing of a stable family, being part of the AMC umbrella, which also owns cable channels such as IFC, BBC America (through a partnership with BBC Studios), and Sundance TV.
This combination provides Sundance Now with a substantial collection of new and recent independent film, both recognizable hits as well as intriguing looking movies that flew under the radar. Among the collection are Tangerine, Whale Rider, and Meadowland. The documentary category is particularly strong, with popular hits like Exit Through the Gift Shop, Trouble the Water, and Gasland.
Despite its origin and focus on independent film, one of the biggest genres in which Sundance Now has heavily invested its focus is true crime. With dozens of true crime movies and series, it has something for everyone, including several Sundance Original and Exclusive series.
The other area is an international television show. What started as an American base for popular contemporary British dramas has expanded series from around the globe. One of the first international comedies the service picked up was a famous Australian series, Rosehaven, and just earlier this November, it was announced that Sundance Now had bought the rights to distribute five international dramas from Banijay Rights. These series include several Scandinavian titles, a French series, New Zealand series, and Wisting, a Norwegian detective series starring Carrie-Anne Moss (The Matrix), which will debut on Sundance now December 18.
With the pull coming from several networks, there are a few shows that show up on other services, but Sundance Now does an excellent job of curating a collection of high-quality titles of each genre. This makes the service a pretty solid deal for fans that want its wide variety of storytelling, drama, and true crime all in one place.
Series to Look for on Sundance Now
Here are a few of the new or unique ongoing series that are worth seeking out on Sundance Now.
No One Saw a Thing is a true-crime series that just began on Sundance Now in August 2019. It covers the shocking and mysterious death of Ken Rex McElroy, who was killed by a vigilante mob of his fellow townspeople in Skidmore, Missouri—where he had harassed and terrorized the town for years—although no one would admit to seeing a thing.
Jonestown is a documentary series that explores the rise of Jim Jones, the cult leader who eventually led his followers to mass suicide, resulting in the death of 909 members. The series includes interviews with survivors and recently declassified material related to the tragedy.
Unspeakable is a Canadian docu-drama series that looks at the AIDS epidemic of the 1980s, the early emergence of HIV and hepatitis C in Canada, and the failure of public safety organizations to handle or address it. The "blood scandal" included the infection of thousands by tainted blood, as well as political cover-ups. The drama follows the decades-long struggle of families trying to survive and challenge the system that failed them.
Little Drummer Girl is a British spy thriller series that first debuted in the U.S. on AMC last year, and is now one of the leading titles on Sundance Now. See our full preview to get more details about this compelling series.
Close to the Enemy is a popular British series set in the 1940s, with a star-studded cast including Jim Sturgess, Freddie Highmore, Charlotte Riley, Alfred Molina, Lindsay Duncan, Alfie Allen, Angela Bassett, and Robert Glenister. The series follows a German engineer and his daughter who are taken as detainees to London following World War II, and coerced to co-operate with the British government.
For Law & Order fans who haven't seen it yet, Law & Order: UK is an excellent take on an already familiar set up. While plotlines "ripped from the headlines" may be similar (often the same mystery revamped to the British legal system), a strong cast and fresh perspective on a different way of pursuing the law makes it just as loved as the long-running U.S. series.
In early 2019, American audiences with access to Ovation were treated to the luxurious and dark world of Riviera. The series now comes to Sundance Now, following a wealthy American art dealer thrust into a criminal underworld after her billionaire husband is suddenly killed.
As mentioned, Rosehaven is an Australian comedy. The show is written by and stars real-life friends Luke McGregor and Celia Pacquola as Daniel and Emma. Daniel has returned to his small rural hometown to help his mom and is surprised by the arrival of Emma, his best friend from the mainland. With her marriage on the outs, Emma indulges in a fresh start, while Daniel struggles with his past. Some truly delightfully eccentric locals surround both.
Need More Information?
If this article didn't answer your specific question, head over to our Home Page! It will guide you to affordable internet providers, streaming services to meet your needs, information on antennas, and many more tools and resources to help you save money on TV and Internet access.
For tips and tricks on cutting the cord and other tech topics be sure to join our Facebook Page.
Join Millions of Cord Cutters
Disclosure: Grounded Reason is supported by a small commission for purchases made through some product links on this website. We do not accept compensation from companies attempting to sway our review of products.