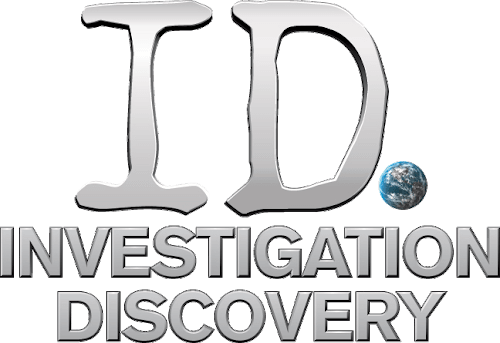 Rubber necking on the highway causes serious delays – and questionable privacy issues for the unfortunate people in the car accident. Watching Investigation Discovery, however, gives you the same wide-eyed "can't look away" experience without endangering traffic or actually seeing the suffering of real people. On ID you get actors portraying the worst of what can happen, often murder but sometimes other crimes.
There's death in the sea in "Dark Waters," as well as "Death in the Bayou," death in the neighborhood in "Hometown Homicide" and death in a variety of relationships including "Fatal Vows." The volume of fake blood is impressive – they must stock up in bulk.
Why watch? Why, in fact, rubberneck at all? Why pay any attention to terrifying things? Part of it is the melodrama, but I suspect it's also a coping mechanism. The seedy, scary, violent side of life is out there, and perhaps watching it happen while it is enclosed in a box and we are safely on our sofas is therapeutic. We can know just a little bit more without knowing too much more so that afterward we can go out and live our (hopefully) not-too-scary lives without thinking about the other stuff too much.
In any case, Investigation Discovery certainly doesn't lack for viewers. It is a popular sister channel in the Discovery network, and available not only in many cable plans but also on many different streaming services. With all these options, you can drive right on past real life (on the highway at least) and check out ID, with or without cable.
How to Watch Investigation Discovery without Cable
As with most content on cable today, there are alternate ways to enjoy the channels and shows you want without forking over mountains of cash to a cable TV provider. Here are a few of the cable-subscription free ways you can stream Discovery online in order of cost.
Watching Investigation Discovery on Philo
The best value option is Philo, which gives you Investigation Discovery as well as 57 others for $20/month. You can check out a free trial and see if the service will meet your needs. Philo also includes a cloud DVR for you to record shows to watch later.
Sign Up For A Free Trial To Philo
Philo is supported on Apple iPhone and iPad (running iOS 9 or newer), Android phones and tablets (running 5.0 or newer), Fire TV, Apple TV, Roku, and Chromecast. For details and information on what Philo has to offer, please see our review of Philo.
Investigation Discovery on AT&T Watch TV
AT&T Watch TV, which for just $15/month after 7-day free trial gives you 35 channels including Investigation Discovery. Through this service, you can stream the channel live as it if were being broadcast. However, while slightly cheaper than Philo, it does not include DVR to record shows for later. It also does not work with Roku. However, if you want to use it with Apple TV, iOS, Android, Amazon Firestick, Amazon Fire TV, or Google Chrome, this might work for you.
Investigation Discovery on Sling TV
For the first month, you can subscribe to either Sling TV's Blue or Orange package for $15/month, which gives you Investigation Discovery and over 40 other channels. After a month it goes up to $25/month.
Sling TV provides a live stream of Investigation Discovery so you are able to watch exactly what would be airing on Investigation Discover just as if you had cable. It is included in its Cloud DVR program, so you can record shows for later if you pay an additional $5/month.
With online access to Investigation Discovery streaming, you will never miss great shows like "The Missing," "Forbidden: Dying for Love," "See No Evil," "On the Case with Paula Zahn," and "Deadly Women".
Sling TV is available on Roku, Amazon Fire TV, Chromecast and more, so it's not a problem to enjoy ID on a TV, tablet, computer, or other smart devices.  There are more channels than I've mentioned available on Sling TV than what I've mentioned here. To find out more about what Sling TV has to offer, and more information about Sling TV device compatibility, check out this detailed review of Sling TV.
The review includes information on a Sling TV free trial and ways to get discounted (and free) streaming devices so be sure to check it out. Currently, there are offers for a 7-day trial and free Amazon fire stick if you sign up for two months.
Sign up for a free trial to Sling TV!
Watching Investigation Discovery on Hulu Live TV
Hulu Live TV offers Investigation Discovery for $44.99/month after 7-day free trial.
Hulu is another way you can stream Investigation Discovery. Previously Hulu was known for their vast on-demand streaming library. Recently, they have added a Hulu Live TV service for $44.99 a month that offers Live Investigation Discovery Online Streaming. Hulu Live TV is one of the best live TV streaming services available. It includes the following features:
The basic package comes with 50 hours of cloud DVR storage. (Upgrades available)
Watch on 2 screens at once. (Upgrades available)
Comes with 6 customizable profiles
Includes entire Hulu streaming library
Many of Investigation Discovery's shows are available on-demand on Hulu's streaming service, including "Nightmare Next Door," "Who the (Bleep) Did I Marry," "Wives with Knives," "Unusual Suspects," and "Twisted Sisters." The streaming service starts at $7.99/month, plus $4/month for no commercials.
Check out our full review of Hulu Live TV for more details.
Check out Hulu's free trial here.
Investigation Discovery on PlayStation Vue
PlayStation Vue is a great way to get a ton of TV channels without needing a cable provider. Vue's entry package costs $49.99 per month and delivers over 50 channels over the internet.
These are channels you would typically see as part of a cable package like Freeform, TBS, and of course Investigation Discovery.
While you may assume that Vue is only available on PlayStation, that isn't the case. Vue is also available on Amazon Fire TV and other streaming devices. See our review of PlayStation Vue for more details on what channels are available and device support.
Investigation Discovery on YouTubeTV
YouTubeTV also offers Investigation Discovery streaming live, as well as limitless storage space for recording your shows. Your library of recorded shows can be streamed anywhere. YouTubeTV costs $49.99 a month.
Investigation Discovery on FuboTV
FuboTV is a good place to go for sports but it offers many other more general channels as well, including Investigation Discovery. Investigation Discovery is offered as well as 90+ other channels in its basic package for $54.99/month (after 7-day free trial). The FuboTV app is available on major platforms including AppleTV, AndroidTV, Roku, and Amazon FireTV. You can sign up for a 1-week free trial or check out our review of FuboTV for more details.
Watching/Purchasing Investigation Discovery Shows Online
If you are simply interested in a few Investigation Discovery shows, there are a few available for free on the Investigation Discovery GO app or on the channel's web site. Others are locked such that you need a password to cable or to Philo, Hulu, Playstation Vue, Fubo, or YouTube TV.
Some full seasons of Investigation Discovery shows are included in Amazon Prime membership, including "Dates from Hell," "Solved: Extreme Forensics," and "Stolen Voices, Buried Secrets." Others are available on the Hulu streaming service.
To get an entire season not included in these services, you can purchase shows from Amazon, Itunes or another service. This may be a cheaper option than purchasing a streaming service to deliver all Discovery has to offer. On Amazon a season pass costs around $9.99, which is less than many monthly services and makes sense if it's the only show that you care about.
That said, there you may be interested in shows on other networks. In that case, you may be better off going with a streaming service. It ultimately depends on how many shows you are going to follow in a year. Almost every popular show is available online and once you purchase it, you own it. That means you can watch it whenever you want.
Streaming Discovery if you Have A Pay TV Account
If you have cable TV, you can watch Investigation Discovery online using the Investigation Discovery GO app. It is available on almost every streaming device on the market. However, as I said, this requires a cable TV or satellite subscription. The apps require your (or someone else's) Pay TV provider login credentials to access the content.
For information on watching other TV channels online check out: How To Watch Any TV Channel Online Without Cable
Need More Information?
If this article didn't answer your specific question, head over to our Home Page! It will guide you to affordable internet providers, streaming services to meet your needs, information on antennas, and many more tools and resources to help you save money on TV and Internet access.
For tips and tricks on cutting the cord and other tech topics be sure to join our Facebook Page.
Join Millions of Cord Cutters
Disclosure: Grounded Reason is supported by a small commission for purchases made through some product links on this website. We do not accept compensation from companies attempting to sway our review of products.