Dennis is the editor in chief at Grounded Reason. Before writing about using technology to save you money he spent 20 years working in the tech sector as a sysadmin, an analyst, and an enterprise architect.

Latest posts by Dennis Restauro (see all)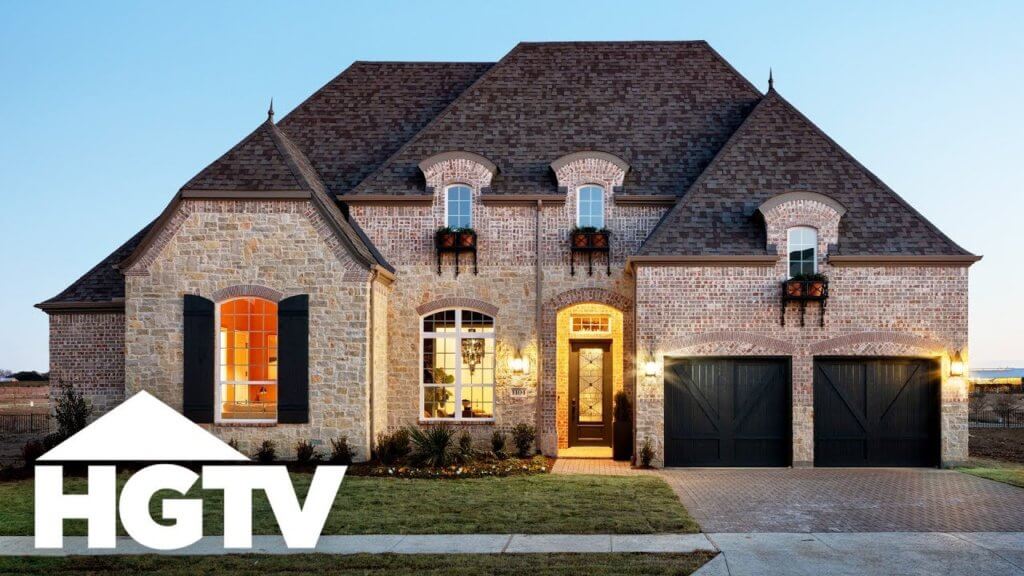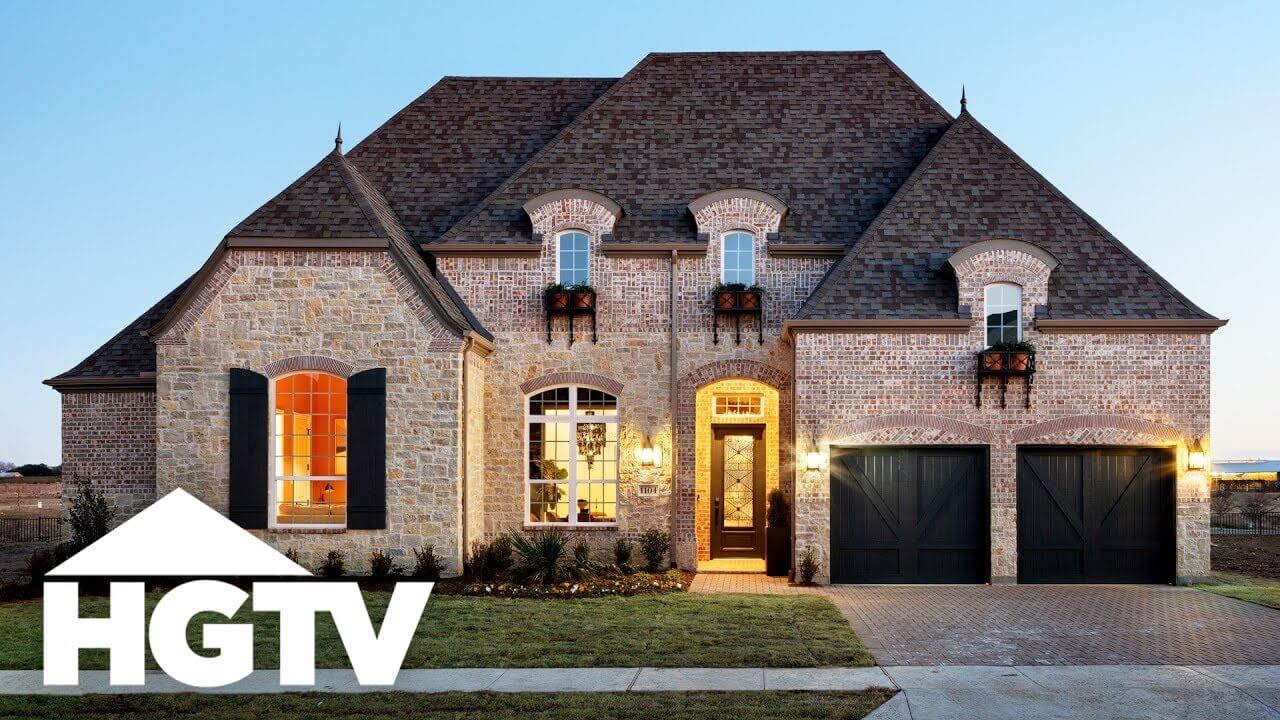 HGTV is one of the most asked about channels when it comes to watching channels without a cable TV subscription. Shows like House Hunters, My Lottery Dream Home, Good Bones, and other HGTV shows are some of the most watched on cable TV.
Thankfully, multiple streaming services offer HGTV live without a cable TV or satellite subscription. It's just like HGTV on cable, except the picture quality is better, and the service is cheaper.
How to Watch HGTV without Cable
As with most content on cable today, there are alternate ways to enjoy the channels and shows you want without forking over mountains of cash to a cable TV provider. Here are a few of the cable subscription free ways you can stream HGTV online.
Watch HGTV on Philo
Philo is non-sports streaming service that offers HGTV as part of their basic lineup for only $20 per month. It's the most affordable ways to watch HGTV live. Philo keeps costs low by not offering any sports channels. They even offer a free trial for you to test out their service.
With online access to HGTV streaming, you will never miss great shows like Good Bones, House Hunters, Property Brothers: Forever Home, and more. Philo also offers HGTV content on-demand and includes a cloud DVR service. The content available on demand does rotate, but you can use the Philo DVR to record your "must-watch" HGTV shows.
Sign Up For A Free Trial to Philo
Along with HGTV, you will have access to other favorite channels like AMC, BBC America, BET, Cheddar, CMT, Comedy Central, Discovery, DIY, Food Network, FYI, GSN, Hallmark Channel, Lifetime, MTV, Nick, History, TLC, and much more. See our review of Philo for full details.
Philo supports Fire TV, Apple TV, and Roku. You can also watch on Mac and PC using a web browser, Apple iPhone and iPad (running iOS 9 or newer), Android phones and tablets (running 5.0 or later),
Watch HGTV on Hulu
Hulu is another way you can stream live HGTV. Previously Hulu was known for their vast on-demand streaming library. Recently, they have added a Hulu Live TV service that offers Live HGTV Online Streaming. Hulu Live TV also includes the following features:
The basic package comes with 50 hours of cloud DVR storage. (Upgrades available)
Watch on two screens at once. (Upgrades available)
Comes with six customizable profiles
Includes entire Hulu streaming library
Hulu is available on most streaming devices. See our review of Hulu for more details or check out their free trial here.
HGTV on PlayStation Vue
Sony launched the nationwide rollout of its PlayStation Vue service in March 2016. It's a great way to get a ton of TV channels without needing a cable provider. Vue's entry package costs $49.99 per month and delivers over 50 channels over the internet. Check out their 1-week free trial.
Don't think you need a PlayStation to use Vue. Their service works on the following device.
PlayStation consoles (PS 3 and higher)
Google Chromecast (1st gen and up)
Apple TV® (4th gen running tvOS 11.0 and up)
Android TV (All gens)
iOS devices
Android
These are channels you would typically see as part of a cable package like TBS, Discovery, and of course HGTV. While you may assume that Vue is only available on PlayStation, that isn't the case. Vue is also available on Amazon Fire TV and other streaming devices. See my review of PlayStation Vue for more details on what channels availability and device support.
HGTV on FuboTV
FuboTV is a streaming service that provides access to quite a few pay-TV channels. You can watch the channels live as they would air on cable TV and you can record programs on their cloud DVR. They provide HGTV as well as over 80 other channels as part of their base package.
All these features are part of the base package. You can test out the service with this 1-week free trial. After the free trial, it's $44.99 for the first month and $54.99 after that. There is no commitment so you can cancel at any time. The service supports Roku, Chromecast, Fire TV, Apple TV, and more. Check out my full review of FuboTV for more information.
HGTV on Sling
HGTV is one of the many channels on Sling TV. Live HGTV is a part of both their "Blue" and "Orange" package starting at $25 per month. Furthermore, Sling TV's cloud DVR provides a method of recording your favorite HGTV shows. You can even pause and rewind the HGTV live stream! Sling TV also provides HGTV on demand.
Along with HGTV, you will receive other Scripps Network Channels like the Travel Channel, and Food Network as part of the base package. DIY Network is also available through the "Lifestyle Extra" package as a $5 per month add-on package.
Sling TV is available on Roku, Amazon Fire TV, Chromecast and more, so it's not a problem to enjoy HGTV on a TV, tablet, computer, or other smart devices.
Sign up for a free trial to Sling TV!
HGTV Streaming on YouTube TV
YouTubeTV also offers HGTV live online, as well as limitless storage space for recording your shows. Plus, you can watch your library of recorded shows anywhere! The base package includes HGTV for $49.99 a month. Youtube TV supports Roku, Android, iOS (includes AirPlay to Apple TV), and Chromecasts/Chromecast-compatible TVs. Check our review of YouTube TV to see if it's available in your area.
Purchase HGTV Shows Online
If you are only interested in a few HGTV shows, you can purchase the full run of the current season online from Amazon, Itunes or another service. Buying seasons of HGTV shows may be a cheaper option than subscribing to a streaming service with HGTV, depending on how much you watch.
For instance, season passes to the latest season of Christina on the Coast, cost around $15 on Amazon. So, if there are three HGTV shows you watch, then that only comes to about $45 a year or less than $4 per month.
That said, there you may be interested in shows on other networks. In that case, you may be better off going with Philo or Sling TV. It ultimately depends on how many shows you are going to follow in a year. Most of HGTV's popular shows are available online, and once you purchase it, you own it. That means you can watch it whenever you want.
All the options I mentioned so far provide you with either a live stream of HGTV or the current episodes of shows one day after they air live. For those that can wait a little longer, some of the top hits from HGTV are available on Netflix and Hulu. It's a great way to catch up on older episodes, but it sometimes takes a year or more for the current season to show up on those services.
Streaming With The HGTV App
If you subscribe to Philo, Hulu Live, DirecTV Now, or PlayStation Vue, you can watch HGTV online using the HGTV app. It's available on almost every streaming device on the market. The login you use when you subscribe to these services can be used in the HGTV App and on HGTV.com; unlocking all the content that Cable TV subscribers have access to at a fraction of the cost.
Need More Information?
If this article didn't answer your specific question, head over to our Home Page! It's designed as a guide to our most important articles to help you ditch pay TV.
For tips and tricks on cutting the cord and other tech topics be sure to join our Facebook Page and follow us on Twitter @Grounded Reason.
Grounded Reason Top Deals of The Month
When you subscribe to Verizon Fios Gigabit Internet you get a $100 Visa® Prepaid Card, your first month of YouTube TV covered, and an entire year of Disney+ on Verizon!!! Check out this Amazing Offer!
With 58 live channels and a cloud DVR for just $20 per month, Philo TV is one of the best deals you 'll find online. Try a Free Trial to Philo Now! No credit card required!
Join Millions of Cord Cutters
Disclosure: Grounded Reason is supported by a small commission for purchases made through some product links on this website. We do not accept compensation from companies attempting to sway our review of products.