Are you looking to watch TruTV on your TV without cable? All you need is a streaming device like a Roku, Amazon Fire TV, or Smart TV, and a live TV streaming service that carries TruTV.
Before we go into detail on watching TruTV online, I wanted to highlight streaming services that carry TruTV.
Hulu Live TV – Offers TruTV, local channels, and a ton of other features. Check here to sign up.
Sling TV – Live TruTV is a part of both their "Blue" package. You can try it free for 3-days. However, there is a trick to get a 7-day Sling free Trial.
YouTube TV – TruTV is included in YouTube TV's channel lineup. You can sign up on YouTube TV's Website. 
AT&T TV Now – Offers TruTV in its "Plus Package" for $55 per month. See out our review of AT&T TV now for details.
FuboTV – They provide TruTV as well as over 80 other channels. They also offer a 1-week free trial.
How to Watch TruTV without Cable
I go into a a bit more detail on each of the services that carry TruTV below. While you can watch online via the web, all you need is a streaming device like a Roku or Amazon Fire TV to watch on your TV. Also, if you still have cable and are looking for a way to save money, check out our quick start guide to cut the cord on cable TV.
Watching TruTV on Hulu Live TV
Hulu Live TV offers TruTV for $54.99/month after 7 day free trial. 
Previously Hulu was known for their vast on-demand streaming library. Recently, they have added a Hulu Live TV service for $54.99 a month that offers Live TruTV Online Streaming. Hulu Live TV is one of the best live TV streaming services available. It includes the following features:
The basic package comes with 50 hours of cloud DVR storage. (Upgrades available)
Watch on 2 screens at once. (Upgrades available)
Comes with 6 customizable profiles
Includes entire Hulu streaming library
Hulu Live TV is supported by several connected TV devices, mobile devices and browsers. You can stream TBS on Roku, Amazon Fire TV, Apple TV, Google Chromecast, iOS, Android, and Windows Smartphones and Tablets, Xbox 360, Xbox One, PlayStation 3 and 4, Wii and Wii U, and much more. Check out our full review of Hulu Live TV for more details.
Check out Hulu + Live TV here.
Watching  on FuboTV

FuboTV is a good place to go for sports but it offers many other more general channels as well, including TruTV. TruTV is offered as well as 90+ other channels in its basic package for $64.99/month (after 7-day free trial). The FuboTV app is available on major platforms including Apple TV, Android TV, Roku, and Amazon Fire TV. You can sign up for a 1-week free trial or check out our review of FuboTV for more details.
With online access to TruTV streaming, you will never miss great shows like "Adam Ruins Everything," "Impractical Jokers," "At Home with Amy Sedaris," "Billy on the Street," "The Carbonaro Effect," and "Those Who Can't."
Watching TruTV on Sling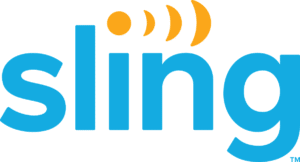 The cheapest way is to subscribe to Sling TV's Blue package for $30/month, which gives you TruTV and over 40 other channels.
Sling TV provides a live stream of TruTV so you are able to watch exactly what would be airing on TruTV just as if you had cable.  It is includes a Cloud DVR, so you can record shows for later.
Sling TV is available on Roku, Amazon Fire TV, Chromecast and more, so it's not a problem to enjoy TruTV on a TV, tablet, computer, or other smart devices.  There are more channels than available on Sling TV than what I've mentioned here. To find out more about what Sling TV has to offer, and more information about Sling TV device compatibility, check out this detailed review of Sling TV.
The review includes information on a Sling TV free trial and ways to get discounted (and free) streaming devices so be sure to check it out. Currently, there are offers for a 7-day free trial and free Amazon fire stick if you sign up for two months.
Watching TruTV on AT&T TV Now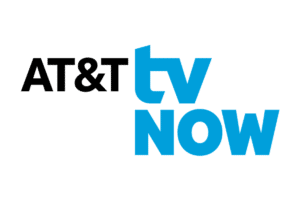 AT&T TV Now is one way you can watch TruTV. It is offered as part of their "Plus" package for $55 per month. The plan provides around 40 channels including HBO. You can check out everything this service offers by reading our AT&T TV Now review.
Watch TruTV on YouTubeTV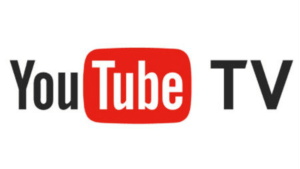 YouTubeTV also offers TruTV streaming live. TruTV is included in the base package for $$64.99 a month. The service also includes a DVR and supports a host of streaming devices. Youtube TV supports Roku, Android, iOS (includes AirPlay to Apple TV), and Chromecasts/Chromecast-compatible TVs. Please read our review of YouTube TV for more details.
Streaming TruTV's shows
If you just want to watch the shows on TruTV and not the live stream of the channel itself, you can use a streaming service. Netflix doesn't have all shows but it has some, including "Adam Ruins Everything," "Impractical Jokers," and "The Carbonaro Effect." It costs $8.99/month ($12.99/month with HD) to subscribe to Netflix.
Purchasing shows
Alternatively, you could purchase shows through a venue like Itunes or Amazon Prime Video. They vary a lot in price but you might want to consider this option if there are just a few movies you'd like to watch over and over again.
What Is on TruTV
If you could have lunch with any person, who would it be?
Lincoln, maybe, or Jesus, which would make for a pretty good story at the very least. But really, you'd probably get the sharpest, most topical, wittiest repartee if you went with our modern comedians. And fortunately, you can get a dose of that with some of the shows on TruTV. The channel has brought together a number of comics including Amy Sedaris, Rachel Dratch, Billy Eichner, and Adam Conover in shows that feature them more or less talking to you – without you needing to go to the trouble of replying (unless you really want to, I wouldn't judge.) 
One of the most popular shows on TruTV is "Adam Ruins Everything," in which Conover debunks popular ideas in rapid-fire fashion. He ruins diamonds, nachos, Christmas, and even charity by pointing out their fatal flaws. It's often fascinating, but I'll admit I don't necessarily have a lot of stomach for a white man pedantically explaining why other people are wrong. That said, he's got some good points to bring up on your own real-life lunch dates.
Then there's "At Home with Amy Sedaris," in which Sedaris shows off homemaking skills with bizarre and off-kilter twists. It's a bit educational but it's also a sly parody which leaves you feeling like you spent a morning with a fun but disturbed friend.
And then TruTV has a popular show called "Impractical Jokers," in which four men try to embarrass each other with pranks and dares. Not sure how much nuance there is there, but if TruTV is going for funny, there's always room in comedy for that sort of humor. In an instance of real life being almost too on the nose, it is sponsored by Mountain Dew. 
Fortunately, whether you want to virtually hang out with comedians or pranksters, you can do it without cable. There are a variety of ways to watch TruTV and its programming without a cable subscription.
For information on watching other TV channels online check out: How To Watch Any TV Channel Online Without Cable
Need More Information?
If this article didn't answer your specific question, head over to our Home Page! It will guide you to affordable internet providers, streaming services to meet your needs, information on antennas, and many more tools and resources to help you save money on TV and Internet access.
For tips and tricks on cutting the cord and other tech topics be sure to join our Facebook Page.
Join Millions of Cord Cutters
Disclosure: Grounded Reason is supported by a small commission for purchases made through some product links on this website. We do not accept compensation from companies attempting to sway our review of products.