Before we get into watching Nickelodeon without cable, let's briefly cover the streaming services that carry Nickelodeon. Any of the following streaming services with let you stream Nickelodeon on devices like Roku, Amazon Fire TV, are more:
Philo – Carries Nickelodeon, Nick Jr., and Nicktoons, along with over 50 other channels for just $20 a month. They even include a cloud DVR to record shows you miss. The value of this service makes it our top pick for watching Food Network without cable. They offer a no-risk 7-day free trial.
Vidgo – Carries Nickelodeon and Nick Jr in their core channel package. New customers can sign up for the Core Plan for $55 per month. (They offer discounted promo pricing for your first 3 months.)
FuboTV – They provide Nickelodeon and Nick Jr. as well as over 80 other channels. They also offer a 1-week free trial.
AT&T TV Now – you get access to Nickelodeon and Nick Jr as part of the AT&T TV Now "Plus" package for $55 per month. They offer a 1-week free trial.
YouTube TV – Just recently added Nickelodeon along with several other channels to their lineup. They also suddenly raised their prices to $65 per month.
Sling TV – Does not have Nickelodeon, but does carry Nick Jr. and Nicktoons for $30 per month. You can try it free for 3-days.
Watching Nickelodeon
Today's Nickelodeon watchers still tune in for raucous, irreverent silliness – especially the kind espoused by the now-classic "SpongeBob SquarePants" or a CGI version of "ALVINNN!!! and the Chipmunks." Yes, that's three N's and three exclamation points. Tweens can follow the live-action drama of their peers in shows like "Nicky, Ricky, Dicky & Dawn" or the superhero show "Henry Danger."
Meanwhile, those Nick watchers who now have rugrats of their own have almost certainly been initiated into the cult of "PAW Patrol" on Nick Jr. Preschoolers' ardent passion for the precocious pups has tested the resolve of many a loyal cord cutter. When your kid needs more of Marshall and Skye than the free episodes on the app, you start to get desperate. For young children's parents, the Noggin streaming service caters 100% to preschoolers with a ton of classic noggin shows, games, and eBooks.
Thankfully, you don't need to subscribe to a cable provider to access all that Nickelodeon and Nick Jr. offers. And since the channel recently brought Double Dare back for a new generation, you just might get slimed, too.
Where to Watch Nickelodeon
As with most cable content today, there are alternate ways to enjoy the channels and shows you want without forking over mountains of cash to a cable TV provider. Here are a few of the cable subscription-free ways you can stream Nickelodeon online.
Watch Nickelodeon on Philo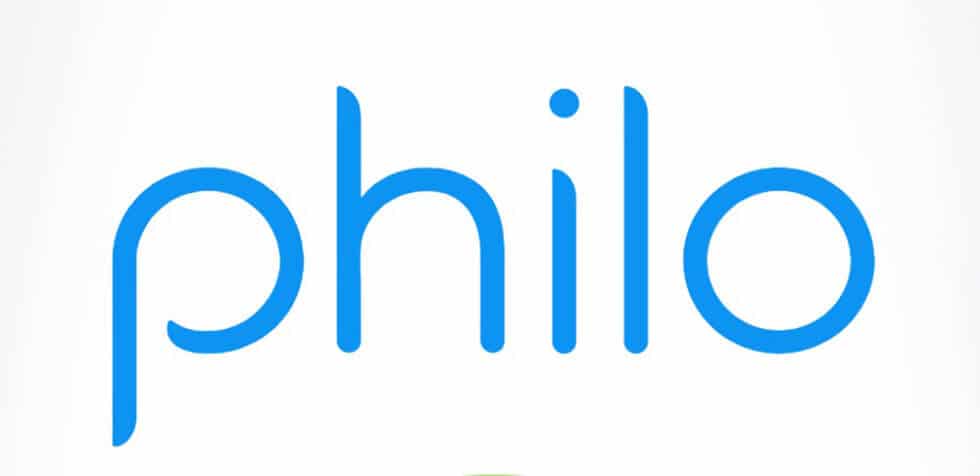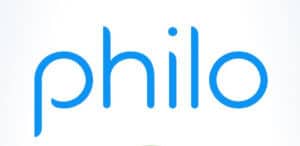 The most affordable way to watch Nickelodeon (and Nick Jr) without cable is by subscribing to Philo's streaming service. For just $20 a month, you over 60 channels, including Nickelodeon, as well as the ability to record as many shows as you like and watch them for 30 days.
Philo offers a seven-day free trial to try their service. Philo does not offer sports or the Disney channel, so if those options are a priority for you, you may want to look elsewhere. Check out our review of Philo for more information on the service.
With online access to Nickelodeon, you will never miss great shows like the "SpongeBob SquarePants," "Henry Danger," "The Loud House," "The Thundermans," "Alvinnn!!! and the Chipmunks," "Nicky, Dicky, Ricky, & Dawn," "Teenage Mutant Ninja Turtles," "Power Rangers Ninja Steel," "Knight Squad," and "Game Shakers."
Watch Nickelodeon on Vidgo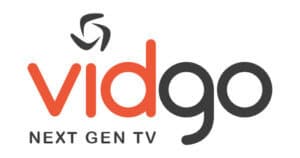 Vidgo is a newer Streaming service that offers fairly competitive pricing over other Live streaming services. Their service offers Nickelodeon and Nick Jr. as a part of their 60+ channel Core package. The Core Plan costs $55 per month.
There is no contract with Vidgo, and you can cancel any time. They do offer a 3-day free trial, which you can cancel within the first three days at no charge. Vidgo is supported on available on Android, iOS, Roku, Apple TV, Fire TV. You can also stream the service on up to 3 devices at the same time. We have the full details in our guide to Vidgo's live streaming service.
Stream Nickelodeon on fuboTV

FuboTV is a good place to go for sports but it offers many other more general channels as well, including Nickelodeon and Nick Jr.. Nickelodeon is offered as well as 90+ other channels in its Family package for $64.99/month (after 7-day free trial). FuboTV is available AppleTV, Android TV, Roku, FireTV and more. The family package offers let's watch on three screens at the same time and get 250 hours of cloud DVR storage.
You can sign up for a 1-week free trial. fuboTV has more options than the Family Plan, so check out our review of FuboTV for more details.
Stream Nickelodeon on YouTube TV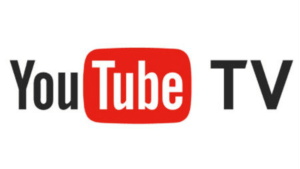 Youtube TV offers Nickelodeon along with several other channels to their lineup. However, they suddenly raised their prices to $65 per month. YouTubeTV does include a DVR with limitless storage space for recording your shows. Plus, you can watch your library of recorded shows anywhere! Youtube TV supports Roku, Android, iOS, and Chromecasts (along with Chromecast-compatible TVs.) See our review of YouTube TV to learn more.
Nickelodeon On-Demand
These next few options don't have live Nickelodeon. However, they do offer a lot shows found on Nickelodeon on-demand.
Watch Nickelodeon on Hulu



Nickelodeon and Nick Jr. are not available on Hulu's Live TV service at this time. However, many of Nickelodeon's shows are available on demand on Hulu's streaming service as well, including classics like "Rugrats" and "Doug" as well as "Every Witch Day" and "ALVIN! and the Chipmunks." Nick Jr. shows are not available on Hulu.
Nickelodeon on Amazon Prime
Amazon carries few of the shows on Nickelodeon, including the ever-popular "Sponge Bob Square Pants," and Nick Jr.'s "Bubble Guppies" and "Team Umizoomi" are included for streaming in an Amazon Prime membership.
Purchase Nickelodeon Online
If you are simply interested in a few Nickelodeon shows, you can purchase the full run of the current season online from Amazon, Itunes or another service. This may be a cheaper option than purchasing a streaming service to deliver all Nickelodeon has to offer. To buy the latest season of a Nickelodeon show on Amazon, a season pass costs between $14.99-$19.99, which is less than many monthly services and makes sense if it's the only show that you care about. That said, there you may be interested in shows on other networks. In that case, you may be better off going with DirecTV Now. It ultimately depends on how many shows you are going to follow in a year. Almost every popular show is available online and once you purchase it, you own it. That means you can watch it whenever you want.
Nickelodeon Streaming App
The Nickelodeon Streaming app is simply called "Nick" and it's available on on your Apple TV, Roku, Fire TV, Android TV, and iOS and Android devices. You can use it to stream Nickelodeon shows on demand. However, you need a TV provider to log in. Luckily, your login credentials from Philo, Vidgo, fuboTV, YouTube TV will work to stream Nickelodeon using the app.
Using The Nick App on Roku and Other Devices
Once you subscribe to one of the services above, you can watch by downloading the "Nick" app to your supported device. When asked for a TV provider, use your login credentials from one of the streaming services above. Below are the steps to unlock Nickelodeon on Roku. Other streaming devices and channels have a very similar process.
Go to the channel store on your device.
Search for "Nickelodeon." You will see the "Nick app. Add it to your device
Open the app. Nick will provide an activation code and a URL.
Using a web browser, go to the nick.com/activate and enter the activation code.
You will then be asked for the credentials of the TV provider you use for Nickelodeon. I use for Philo.
Your TV screen will refresh, and you can stream available Nickelodeon shows on your Roku or other streaming device.
Additionally, you can use the app to watch Nickelodeon shows if you have the login credentials to a paid cable or satellite TV subscription.
Nick Jr. is on Sling TV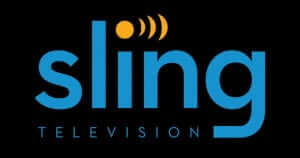 If you are only interested in Nick Jr., a more price-conscious alternative is Sling TV. Nickelodeon is not available but Nick Jr. is in its "blue" package, which is $30 a month. Sling TV provides a live stream of Nick Jr. so you are able to watch exactly what would be airing on Nick Jr. just as if you had cable. It includes a Cloud DVR program, so you can record shows for later.
Sling TV is available on Roku, Amazon Fire TV, Chromecast and more, so it's not a problem to enjoy History on a TV, tablet, computer, or other smart devices. There are more channels available on Sling TV than what I've mentioned here. To find out more about what Sling TV has to offer, and more information about Sling TV device compatibility, check out this detailed review of Sling TV.
The review includes information on a Sling TV free trial and ways to get discounted (and free) streaming devices so be sure to check it out. Currently, there are offers for a 3-day trial and free Amazon fire stick if you sign up for two months.
Sign up for a free trial to Sling TV!
For information on watching other TV channels online check out: How To Stream Specific TV Channels
Need More Information?
If this article didn't answer your specific question, head over to our Home Page! It will guide you to affordable internet providers, streaming services to meet your needs, information on antennas, and many more tools and resources to help you save money on TV and Internet access.
For tips and tricks on cutting the cord and other tech topics be sure to join our Facebook Page.
Join Millions of Cord Cutters
Disclosure: Grounded Reason is supported by a small commission for purchases made through some product links on this website. We do not accept compensation from companies attempting to sway our review of products.