Dennis is the editor in chief at Grounded Reason. Before writing about using technology to save you money he spent 20 years working in the tech sector as a sysadmin, an analyst, and an enterprise architect.

Latest posts by Dennis Restauro (see all)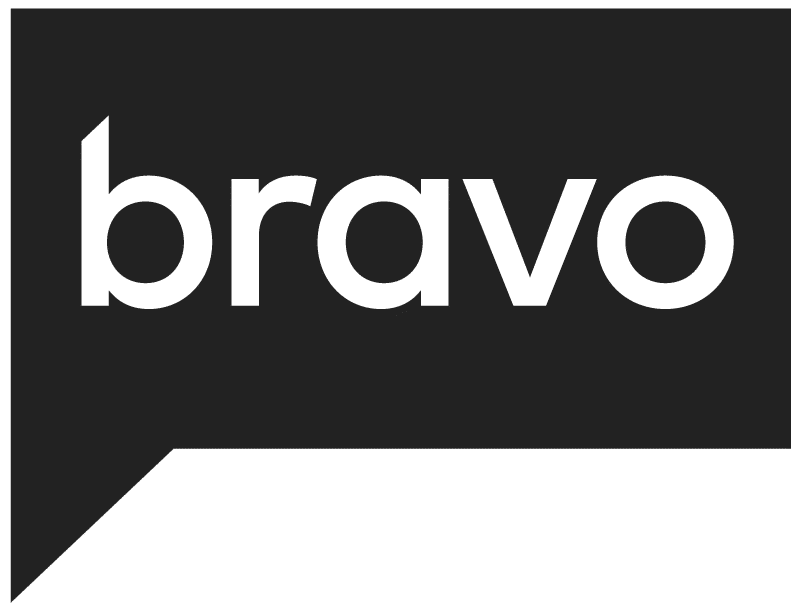 I've been getting asked how to watch "The Real Housewives of Atlanta"  without cable an awful lot lately. Combined with all the folks wanting to know how to watch Andy Cohen's "Watch What Happens Live" I thought it was time to put together a guide on how to watch Bravo without cable.
How to Watch Bravo Without Cable
People are canceling their satellite and cable TV subscriptions at record rates. After I ordered stand-alone home internet service, all it took was purchasing a Roku and a few streaming services and I never looked back. In just 6 months, 2 million people dropped their traditional TV subscription.  The number of cord cutters is growing by the day.
Many readers say Bravo is one of the networks they must have before getting rid of the pay-TV bill once and for all. Read on to find out how to watch Bravo online and got without cable for good.
Hulu doesn't only offer on-demand streaming, but an online live TV service as well. They offer a ton of channels including live local broadcast networks in a majority of local markets. While Bravo is included in their live TV service for $39.99, there are several add-on options that are outside the scope of this article. However, I take a hard look at all these features in my Hulu TV review. Be sure to check it out. You can also try this free trial to test out their service.
Sling TV was one of the first live streaming services on the market. They also offer Bravo as part of their Sling TV Blue package. The service costs $25 dollars a month and provides live access to many other traditional cable networks. In my review of Sling TV, I cover information on device support, channels availability and features like their cloud DVR.  You can also the service out with this 7-day free trial.
FuboTV is live streaming service startup that is focused on cord cutters. While their channel lineup is centered around sports, they also offer Bravo, A&E, and Lifetime among several other non-sports channels.  They are supported by all the popular TV streaming devices. The regular price of the service is $39.99 per month, but the first 2 months is only $19.99. On top of that, you can still try the service free for 7 days.  Check out my Fubo TV review for information on included features like their cloud DVR, live local channels, and more.
Most people think you have to own a PlayStation to watch live TV on VUE. That is not the case. They stream their live service on several streaming devices like Roku, Amazon Fire TV and more. Bravo comes with their lowest priced tier package for $49.99.  They have 4 channel packages in all with the top tier package priced at $74.99 per month. Like other streaming services you can try their service free for 7-days.
DIRECTV NOW is one of the better streaming packages on the market. The service allows you to watch Bravo live, just like those folks paying for cable TV.  Bravo is part of their $35/month "Live a Little" package which comes with a slew of other cable networks like AMC and HGTV. Furthermore, they offer live streaming of your local networks in several markets. DIRECTV NOW is supported on all the top TV streaming devices like Roku, Apple TV, and Amazon Fire TV.  For more information see our full review of DIRECTV NOW.
Google has put together a fairly decent streaming service that allows you to stream live channels like Bravo. The service is $35 dollars a month and includes a healthy channel package, live local broadcasts, a cloud DVR, and much more. The service isn't available everywhere in the country so check out my review of YouTube TV for full details.
Purchase Bravo Shows Online
If you are simply interested in a few Bravo shows, you can purchase the full run of the current season online from Amazon, Itunes, GooglePlay, or Vudu.  This may be a cheaper option than purchasing a streaming service to deliver all HGTV has to offer.
For instance, season passes to the latest season of Real Housewives cost around $25 each. It's  the same price for the current\latest seasons of Bravo shows like Vanderpump Rules and Top Chef. If you watch those three Bravo, then that only comes to $75 dollars a year which is under $6 per month.
That said, there you may be interested in shows on other networks. In that case, you may be better off going with a streaming service. However, I understand this may not work for Bravo fans since their shows tend to have a lot of crossovers.
It ultimately depends on how many shows you are going to follow in a year. Almost every popular show is available online and once you purchase it, you own it.  That means you can watch it whenever you want. Although, if you watch a lot of TV  shows, then one of the live streaming services is going to provide the best value.
Need More Information?
If this article didn't answer your specific question, head over to our Home Page! It's designed as a guide to our most important articles to help you ditch pay TV.
For tips and tricks on cutting the cord and other tech topics be sure to join our Facebook Page and follow us on Twitter @Grounded Reason.
Grounded Reason Top Deals of The Month
With 58 live channels and a cloud DVR for just $20 per month, Philo TV is one of the best deals you 'll find online. Try a Free Trial to Philo Now! No credit card required!
Looking for high-speed Internet? Right now you can get 100 Mbps for $39.99 per month. Sign up now and get a a $50 prepaid Visa Card.
Join Millions of Cord Cutters
Disclosure: Grounded Reason is supported by a small commission for purchases made through some product links on this website. We do not accept compensation from companies attempting to sway our review of products.