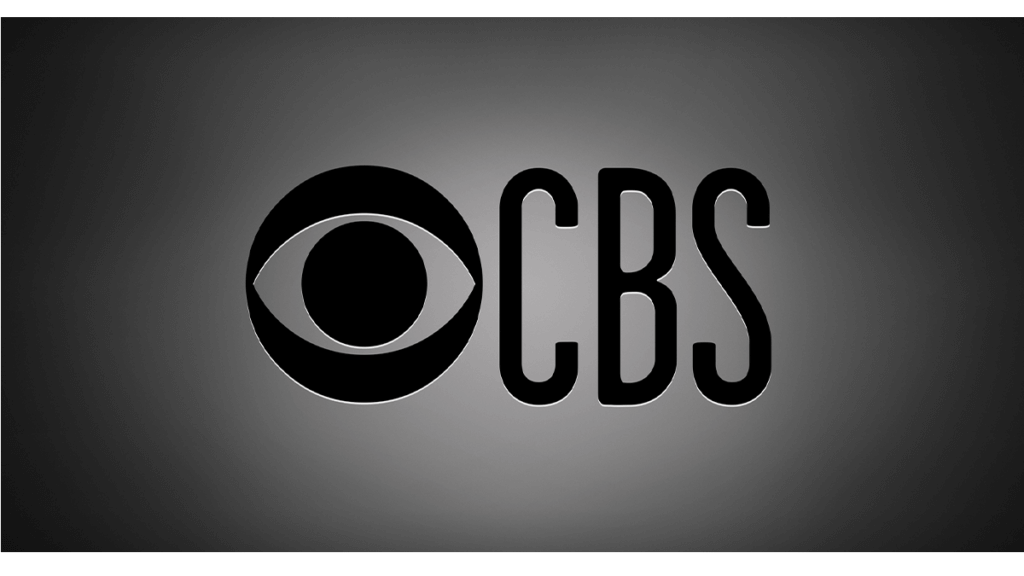 With hit shows like NCIS, Young Sheldon, and SEAL Team, many want to watch CBS without subscribing to cable TV. This article will guide you through three ways to watch CBS for free and also provide five options for watching CBS through a streaming service that is much more affordable than your cable TV subscription.
Stream CBS For Free: You can always use a 7-day free trial to Paramount+'s "Premium Plan" and watch CBS free. However, if you use promo code DRAGRACE at checkout, your free trial is extended to an entire month. After your trial expires, the monthly price is $9.99. You can cancel at any time. If you cancel before the free trial ends, you will not be charged.
Stream CBS for Free
You can stream CBS live and on-demand using a free trial to any of the following streaming services:
If you need CBS to watch a game, you can use this 1-week free trial to a Paramount+ Premium plan. This will provide access to live CBS. The full Final Four schedule is below.
How To Watch CBS for Free
Before we look at the pay services that carry CBS in their channel lineup, let's look at three free options to watch CBS without cable.
TV Antenna
Another free option to watch your local CBS affiliate is using a TV antenna. Nearly every television market broadcasts CBS over the air, so all you need is an antenna, and you are enjoying CBS free of charge. You can pick up an inexpensive antenna like the GE Ultra Edge for around $20. This antenna has a money-back guarantee, so it's no risk if it's unable to pick up your local CBS station. Check out our guide on choosing the best TV antenna for more information.
Watch CBS with Free Trials
The next section covers the various streaming services that carry local CBS in their channel lineup. Each of these services offers a free trial period to try out the service. Keep in mind not all of these services carry CBS in every market in the country, so you may not be able to take advantage of each one, but if you only need CBS for a short period of time, you can take advantage of the following free trial offers to watch CBS:
Utilizing the free trials from each of these services can get you a full month of CBS free. Read on to learn a little more about each of these streaming services.
How to Live-Stream CBS
Below I'm going to cover the streaming services that offer a live broadcast of CBS. I'll break each service down by the market they offer CBS in. Be sure to check out a comparison of live TV streaming services for more information.
Paramount+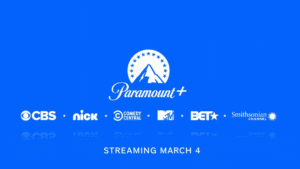 In addition to CBS streaming exclusive programming, Paramount+ Premium plan provides live CBS streaming in most U.S. local markets. To see if your local CBS channel is available on their service, you can check out their free trial. The premium plan at $9.99 per month provides ad-free on-demand. Below is a running tally of all the local markets offering live CBS from our review of Paramount+.
Abilene / Sweetwater, TX (KTAB)
Albany, GA (WSWG)
Albany / Schenectady, NY (WRGB)
Albuquerque / Santa Fe, NM (KRQE)
Alexandria, LA (KALB)
Amarillo, TX (KFDA)
Anchorage, AK (KTVA)
Atlanta, GA (WGCL)
Augusta, GA / Aiken, SC (WRDW)
Austin, TX, (KEYE)
Bakersfield, CA (KBAK)
Baltimore, MD (WJZ)
Bangor, ME (WABI)
Baton Rouge, LA (WAFB)
Beaumont-Port Arthur, TX (KFDM)
Bend, OR (KBNZ)
Birmingham, AL (WIAT)
Binghamton, NY (WBNG)
Billings, MT (KTVQ)
Biloxi / Gulfport, MS (WLOX)
Bluefield / Beckley / Oak Hill, WV (WVNS)
Boise, ID (KBOI)
Boston, MA / Manchester, NH (WBZ)
Bowling Green, KY (WNKY)
Bryan / College Station (KBTX)
Buffalo, NY (WIVB)
Burlington-Plattsburgh, NY (WCAX)
Butte, MT (KXLF)
Cedar Rapids / Waterloo / Iowa City / Dubuque, IA (KGAN)
Champaign and Sprngfld / Decatur, IL (WCIA)
Charleston / Huntington, WV (WOWK)
Charleston, SC (WCSC)
Charlotte, NC (WBTV)
Charlottesville, VA (WCAV)
Chattanooga, TN (WDEF)
Cheyenne / Scottsbluff, WY (KGWN)
Chicago, IL (WBBM)
Chico / Redding, CA (KHSL)
Cincinnati, OH (WKRC)
Clarksburg / Weston, WV (WDTV)
Cleveland / Akron (Canton), OH (WOIO)
Colorado Springs / Pueblo, CO (KKTV)
Columbia / Jefferson City, MO (KRCG)
Columbia, SC (WLTX)
Columbus, GA / Opelika, AL (WRBL)
Columbus, OH (WBNS)
Columbus / Tupelo, MS (WCBI)
Corpus-Christi, TX (KZTV)
Dallas / Ft. Worth, TX (KTVT)
Davenport, IA; Rock Island / Moline, IL (WHBF)
Dayton, OH (WHIO)
Denver, CO (KCNC)
Des Moines / Ames, IA (KCCI)
Detroit, MI (WWJ)
Dothan, AL (WTVY)
Duluth-Superior, MN (KBJR)
Elmira (Corning), NY (WENY)
El Paso (Las Cruces), TX (KDBC)
Erie, PA (WSEE)
Eugene (Coos Bay/Roseburg), OR (KVAL)
Eureka, CA (KVIQ)
Evansville, IN (WEVV)
Fairbanks, AK (KXDF)
Fargo / Valley City, ND (KVLY)
Flint / Saginaw / Bay City, MI (WNEM)
Fort Myers / Naples, FL (WINK)
Fort Smith / Fayetteville / Springdale / Rogers, AR (KFSM)
Fort Wayne, IN (WANE)
Freeport, IL (WIFR)
Fresno / Visilia, CA (KGPE)
Gainesville, FL (WGFL)
Grand Junction / Montrose, CO (KREX)
Grand Rapids / Kalamazoo / Battle Creek, MI (WWMT)
Great Falls, MT (KRTV)
Green Bay / Appleton, WI (WFRV)
Greensboro / High Point / Winston Salem, NC (WFMY)
Greenville/New Bern/Washington, NC (WNCT)
Greenville /Spartansburg, SC / Ashville, NC (WSPA)
Greenwood-Greenville, MS (WXVT)
Harlingen / Weslaco / Brownsville / McAllen, TX (KVEO)
Harrisonburg, VA (WSVF-CD)
Harrisburg / Lancaster / Lebanon / York, PA (WHP)
Hartford / New Haven, CT (WFSB)
Hattiesburg / Laurel, MS (WHLT)
Honolulu, HI (KGMB)
Houston, TX (KHOU)
Huntsville / Decatur / Florence, AL (WHNT)
Idaho Falls/Pocatello, ID/Jackson, WY (KIDK)
Indianapolis / Kokomo, IN (WTTV)
Jackson, MS (WJTV)
Jackson, TN (WBBJ)
Jacksonville, FL (WJAX)
Johnstown / Altoona / State College, PA (WTAJ)
Jonesboro, AR (KJNB)
Joplin, MO / Pittsburg, KS (KOAM)
Juneau (Sitka/Ketchikan), AK (KTVA)
Kansas City, MO (KCTV)
Knoxville, TN (WVLT)
La Crosse-Eau Claire, WI (WKBT)
Lafayette, IN (WLFI)
Lafayette, LA (KLFY)
Lake Charles, LA (KSWL-LD)
Lansing, MI (WLNS)
Laredo, TX (KYLX)
Las Vegas, NV (KLAS)
Lexington / Hazard, KY (WKYT)
Lexington, KY (WYMT)
Lima, OH (WOHL-CD)
Little Rock / Pine Bluff, AR (KTHV)
Lincoln / Hastings / Kearney, NE (Grand Island) – KOLN
Los Angeles, CA (KCBS)
Louisville, KY (WLKY)
Lubbock, TX (KLBK)
Macon, GA (WMAZ)
Madison, WI (WISC)
Mankato, MN (KEYC)
Marquette / Escanaba, MI (WJMN)
Medford / Klamath Falls, OR (KTVL)
Memphis, TN (WREG)
Meridian, MS (WMDN)
Miami / Ft. Lauderdale, FL (WFOR)
Milwaukee, WI (WDJT)
Minneapolis / St. Paul, MN (WCCO)
Minot / Bismarck, ND (KXMC)
Missoula, MT (KPAX)
Mobile, AL / Pensacola, FL (WKRG)
Monroe, LA / El Dorado, AR (KNOE)
Monterey-Salinas, CA (KION)
Montgomery / Selma, AL (WAKA)
Myrtle Beach / Florence, SC (WBTW)
Nashville, TN (WTVF)
New Orleans, LA (WWL)
New York, NY (WCBS)
Norfolk / Portsmouth / Newport News, VA (WTKR)
North Platte, NE (KNPL)
Odessa / Midland, TX (KOSA)
Oklahoma City, OK (KWTV)
Omaha, NE (KMTV)
Orlando / Daytona Beach / Melbourne, FL (WKMG)
Ottumwa, IA / Kirksville, MO (KTVO)
Paducah-Cape Girard-Harsbg, GA (KFVS)
Palm Springs, CA (KPSP)
Panama City, FL (WECP-LD)
Parkersburg, WV (WIYE-LD)
Peoria / Bloomington, IL (WMBD)
Philadelphia, PA (KYW)
Phoenix (Prescott), AZ (KPHO)
Pittsburgh, PA (KDKA)
Portland, ME (WGME)
Portland, OR (KOIN)
Presque Isle, ME (WAGM)
Providence / New Bedford, RI (WPRI)
Quincy, IL / Hannibal, MO / Keokuk, IA (KHQA)
Raleigh / Durham (Fayetteville), NC (WNCN)
Rapid City, SD (KCLO)
Reno, NV (KTVN)
Richmond / Petersburg, VA (WTVR)
Roanoke / Lynchburg (WDBJ)
Rochester, MN / Mason City, IA / Austin, MN (KIMT)
Rochester, NY (WROC)
St. Joseph, MO (KCJO-LD)
Sacramento / Stockton / Modesto, CA (KOVR)
Saint Louis, MO (KMOV)
Salisbury, MD (WBOC)
Salt Lake City, UT (KUTV)
San Angelo, TX (KLST)
San Antonio, TX (KENS)
San Diego, CA (KFMB)
San Francisco / Oakland / San Jose, CA (KPIX)
Santa Barbara, CA (KCOY)
Savannah, GA (WTOC)
Seattle / Tacoma, WA (KIRO)
Sherman, TX / Ada, OK (KXII)
Shreveport, LA (KSLA)
Sioux City, IA (KMEG)
Sioux Falls / Mitchell, SD (KELO)
South Bend / Elkhart, IN (WSBT)
Spokane, WA (KREM)
Springfield / Holyoke, MA (WSHM)
Springfield, MO (KOLR)
Syracuse, NY (WTVH)
Tallahassee, FL / Thomasville, GA (WCTV)
Tampa /St. Petersburg / Sarasota, FL (WTSP)
Terre Haute, IN (WTHI)
Toledo, OH (WTOL)
Topeka, KS (WIBW)
Traverse City / Cadillac, MI (WWTV)
Tri-Cities, TN / Johnson City, VA (WJHL)
Tucson (Sierra Vista), AZ (KOLD)
Tulsa, OK (KOTV)
Twin Falls, ID (KMVT)
Tyler / Longview, TX (KYTX)
Utica, NY (WKTV)
Waco / Temple / Bryan, TX (KWTX)
Washington, DC (WUSA)
Watertown, NY(WWNY)
Wausau / Rhinelander, WI (WSAW)
West Palm Beach / Ft. Pierce, FL (WPEC)
Wheeling / Steubenville, OH (WTRF)
Wichita / Hutchinson Plus, KS (KWCH)
Wichita Falls, TX / Lawton, OK (KAUZ)
Wilkes Barre / Scranton, PA (WYOU)
Wilmington, NC (WWAY)
Yakima / Pasco / Ricchland / Kennewick, WA (KIMA)
Youngstown, OH (WKBN)
Yuma, AZ / El Centro, CA (KYMA)
DIRECTV STREAM
DIRECTV STREAM offers live CBS streaming in many markets. CBS is offered in their "Entertainment" package for $74.99 a month along with a ton of cable TV and other broadcast networks. They offer a free trial to allow you to make sure CBS is offered in your area. A subscription to DIRECTV STREAM includes the following:
watch on unlimited devices on your home network simultaneously per subscription. (Limite to 3 devices outside your home network)
a cloud-based DVR
channels like CBS and more
supported on Apple TV, Android TV, Roku, Amazon FireTV, and more
For more information, check out our review of DIRECTV STREAM. The service offers a 5-day free trial.
Locations CBS Offered: Neally everywhere in the US.
How Much: $74.99 per month through their "Entertainment" package.
Hulu Live TV
Hulu not only offers its on-demand service but live streaming as well. Like other services, they offer CBS in certain markets along with cable TV and broadcast networks. To see if live CBS is available in your area, you can use this tool: Hulu Live TV Channels by Zip code. A subscription to Hulu Live TV includes:
Unlimited cloud DVR storage. (Recordings save for 9 months)
Watch on 2 screens at once. (Upgrades available)
Comes with 6 customizable profiles
Includes entire Hulu streaming library
You can read all about it in our review of Hulu. There isn't a month-to-month contract, so you can sign up to test the service without fear of a long-term commitment. You can sign up for Hulu Live TV here.
How Much?: The Hulu + Live TV base package starts at $69.99 per month.
YouTube TV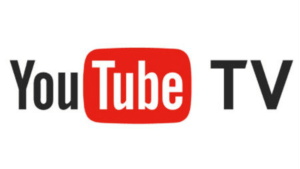 YouTube TV is another great option to watch CBS live. The price of their service is $72.99. You can sign up for their free trial. Be sure to check out our review of YouTube TV for more information.
YouTube TV provides:
Locations CBS Offered: Live CBS is offered in every TV market in the US without the exception of Rochester-Mason City-Austin Market in Iowa and Minnesota.
How Much: $72.99 per month.
FuboTV

FuboTV is another great streaming service that offers live CBS in various markets around the country. Their service costs $74.99, and they offer a 1-week free trial. You can learn more about their service in our review of FuboTV.
Here are some of fuboTV's features:
CBS and more are available in fuboTV's channel lineup
You can watch on three screens at the same time
250 hours of cloud DVR storage
The FuboTV app is available on major platforms, including Apple TV, AndroidTV, Roku, and Amazon FireTV.
How To Watch Shows On CBS
Below are articles explaining how to watch popular CBS shows.
For information on watching other TV channels online check out: How To Stream Specific TV Channels
Need More Information?
If this article didn't answer your specific question, head over to our Home Page! It will guide you to affordable internet providers, streaming services to meet your needs, information on antennas, and many more tools and resources to help you save money on TV and Internet access.
For the latest news tips and tricks on cutting the cord and other tech topics be sure to follow our Google News Feed, like our Facebook Page and Follow Us on Twitter.
Join Millions of Cord Cutters
*
Disclosure: Grounded Reason is supported by a small commission for purchases made through product links on this website. We do not accept compensation from companies attempting to sway our review of products.