A great way to save money on cable is to get your local channels free using a TV antenna. While there are many variables to consider when using an antenna, I usually recommend trying a cheap indoor antenna as a first step. This will give you an idea of what channels are available to you without risking money on more expensive options. Furthermore, expensive indoor antennas are usually only marginally better than their more inexpensive competitors. With that in mind, I wanted to take a look at the very affordable GE Ultra Edge Indoor TV Antenna.
Ultra Edge 40 Vs. Ultra Edge 50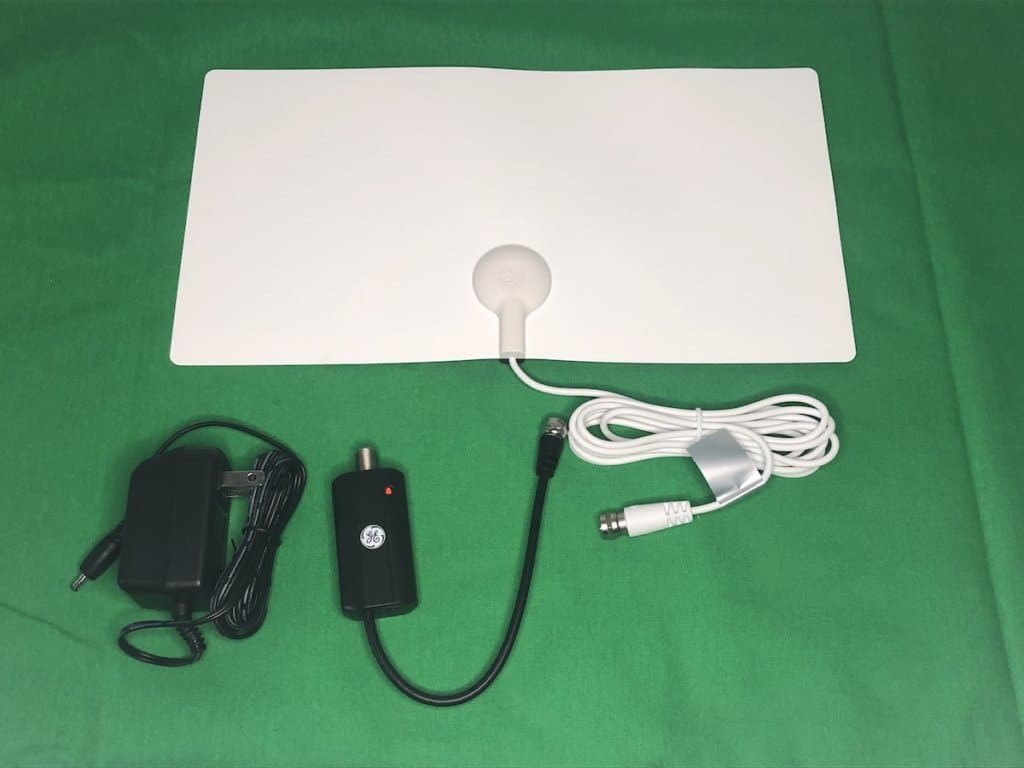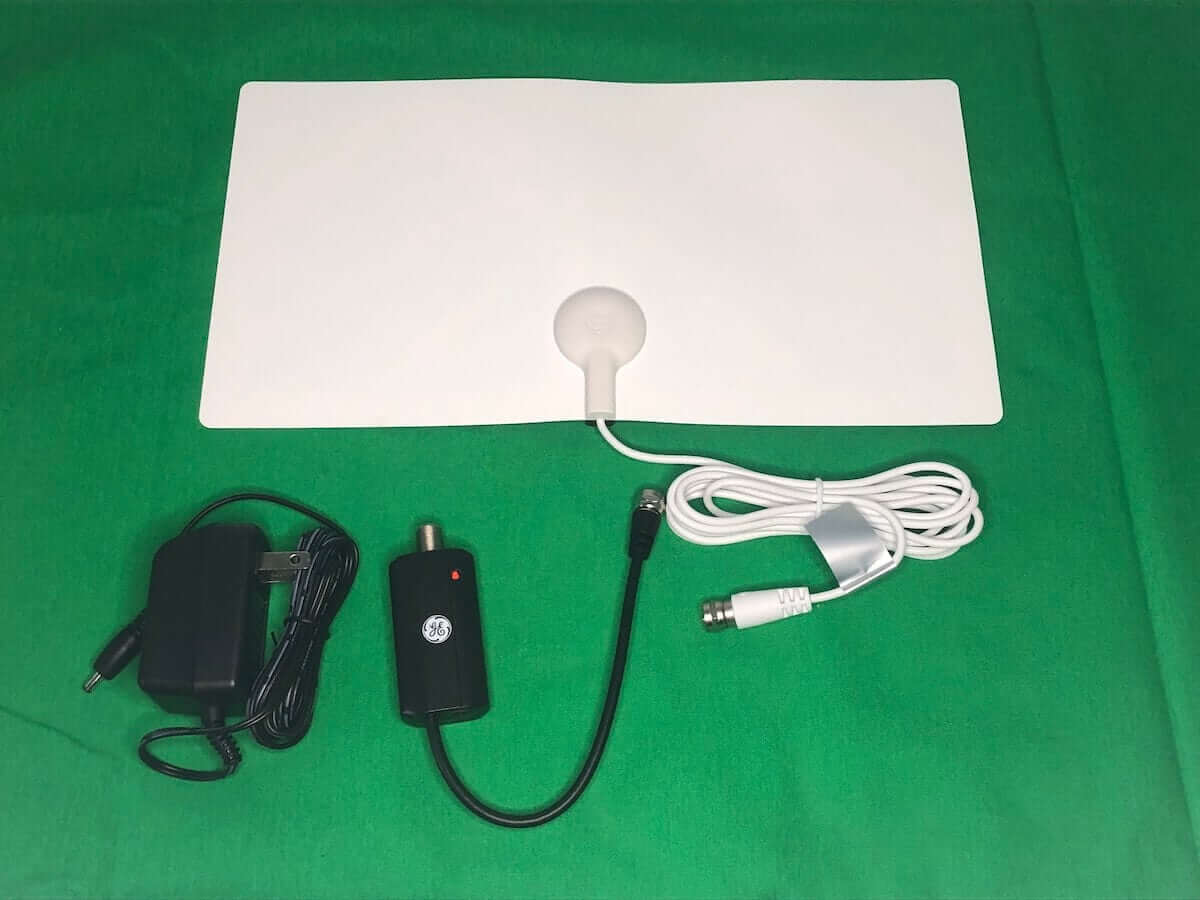 There are two versions of the GE Ultra Edge Antenna on the market. The Ultra Edge 50 includes an amplifier and retails for about $30. The Ultra Edge 40 is the same antenna. It just doesn't come with an amplifier and is for sale on Amazon for less than $23. When installing an indoor antenna, I recommend not using an amplifier on the initial setup. I explain why in my article: Don't Assume Your TV Antenna Needs an Amplifier. If you are interested in this antenna, save yourself a few dollars and pick up the un-amplified version, The Ultra Edge 40.
What's In The Box
The Ultra Edge 40 comes with the following:
The GE Ultra Edge Indoor TV Antenna with pre-attached 6Ft Coaxial Cable
adhesive mounting strips
user manual
If you opted for the Ultra Edge 50, your antenna would also include an amplifier and UL-Listed power supply.
Antenna Dimensions
The GE Ultra Edge Indoor antenna is fully reversible, meaning either side will pick up TV signals. It's white on one side and black on the other to give the antenna a couple of options when it comes to mixing with your decor. The antenna itself is a very discrete 11.5 inches wide by 6.25 inches high.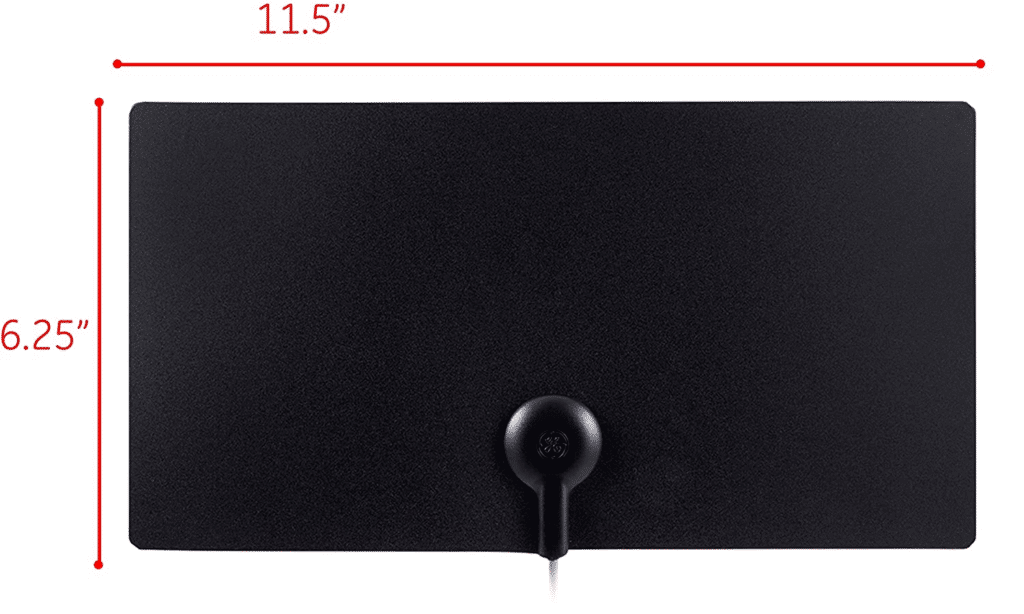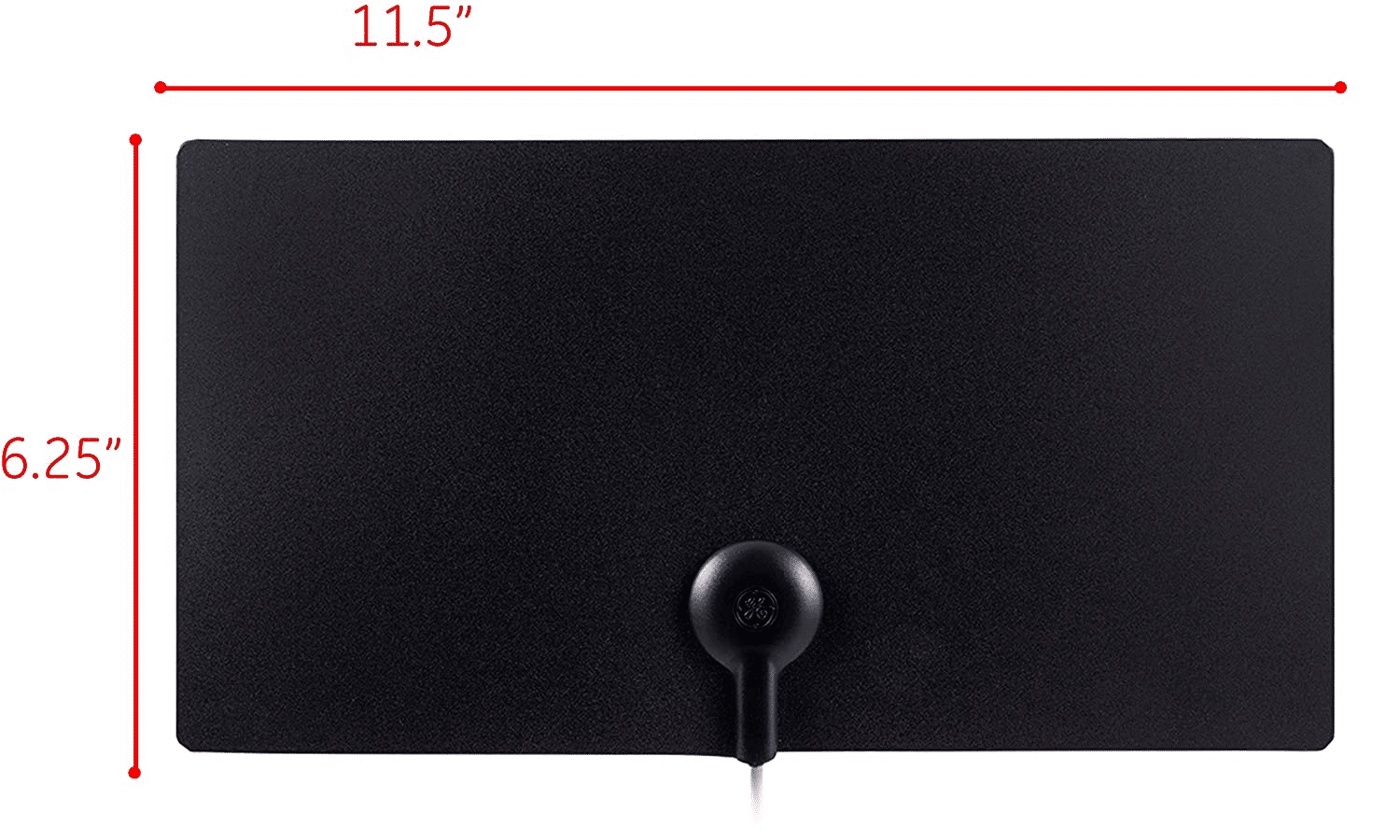 GE Indoor Antenna Setup
The GE Ultra Edge is easy to setup. You mount the antenna to a window or wall with the included adhesive mounting strips or set the antenna facing up on a desk. The antenna comes with a pre-attached 6-foot coaxial cable. Screw the attached cable's end into the TV's antenna port, as shown in the image below.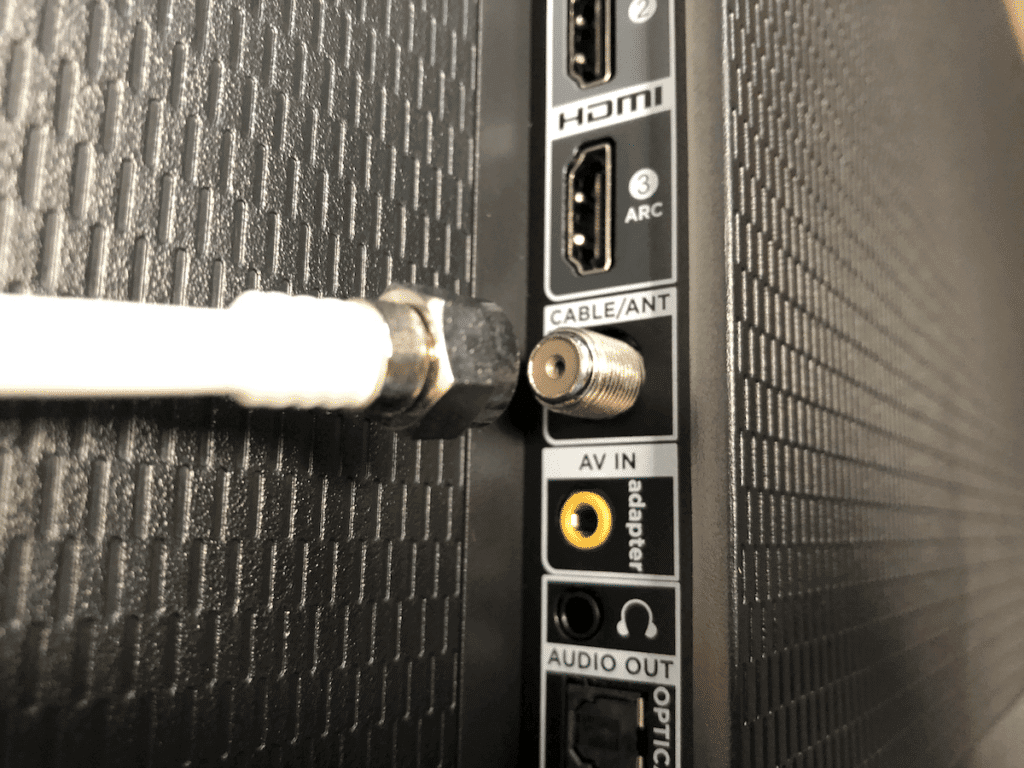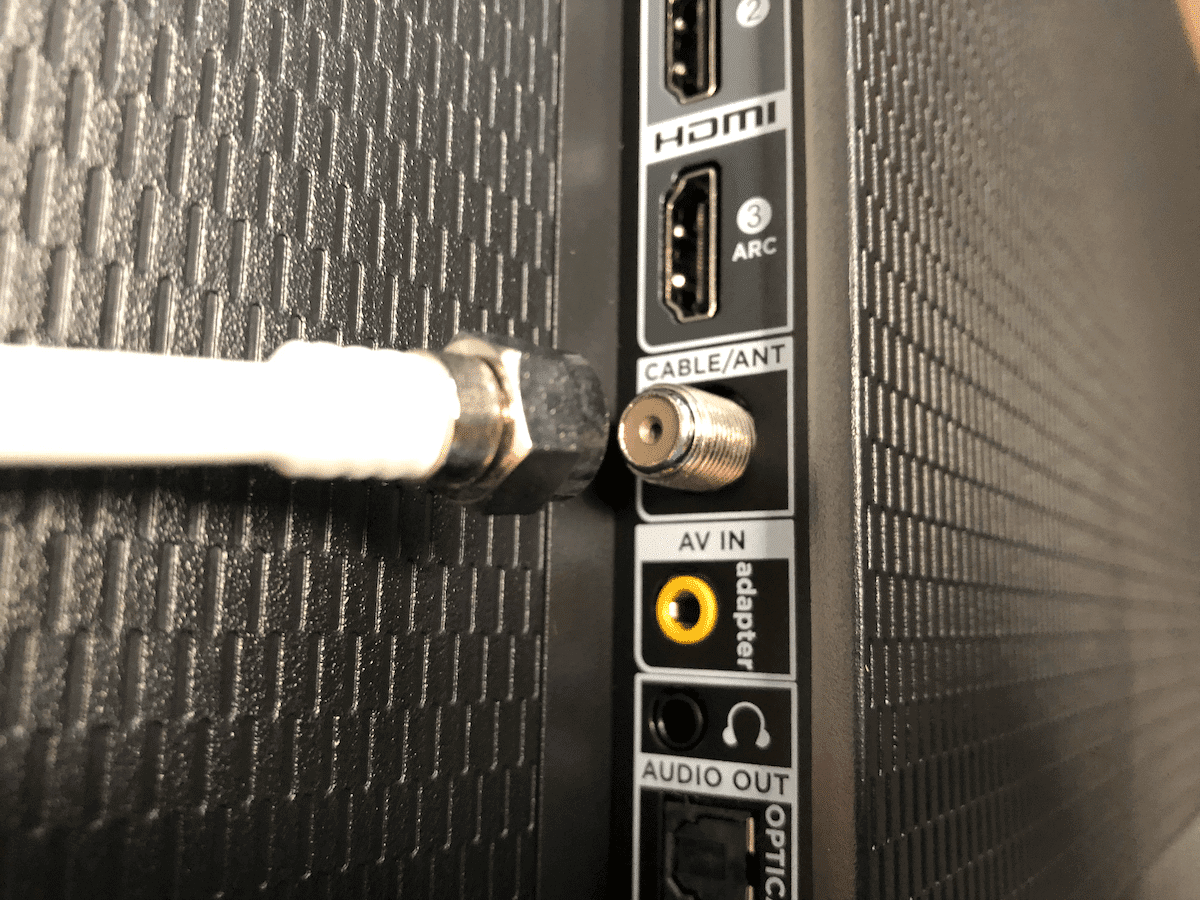 If you purchased the Ultra Edge 50 and are installing the amplifier (I recommend installing the antenna without the amplifier first), the amplifier connects between the antenna cable and the TV port. A power supply is then connected to the amplifier and then plugged into a wall outlet. Once everything is connected and power, the amplifier will have an LED light that glows red. The completed installation with an amplifier will look like the image below.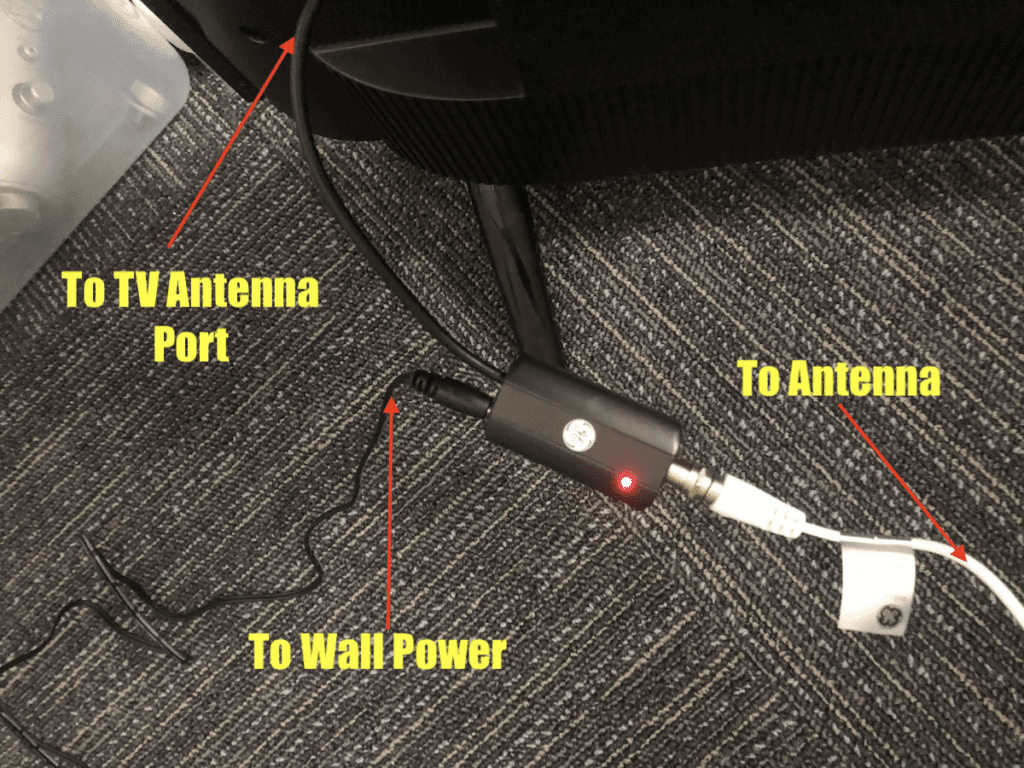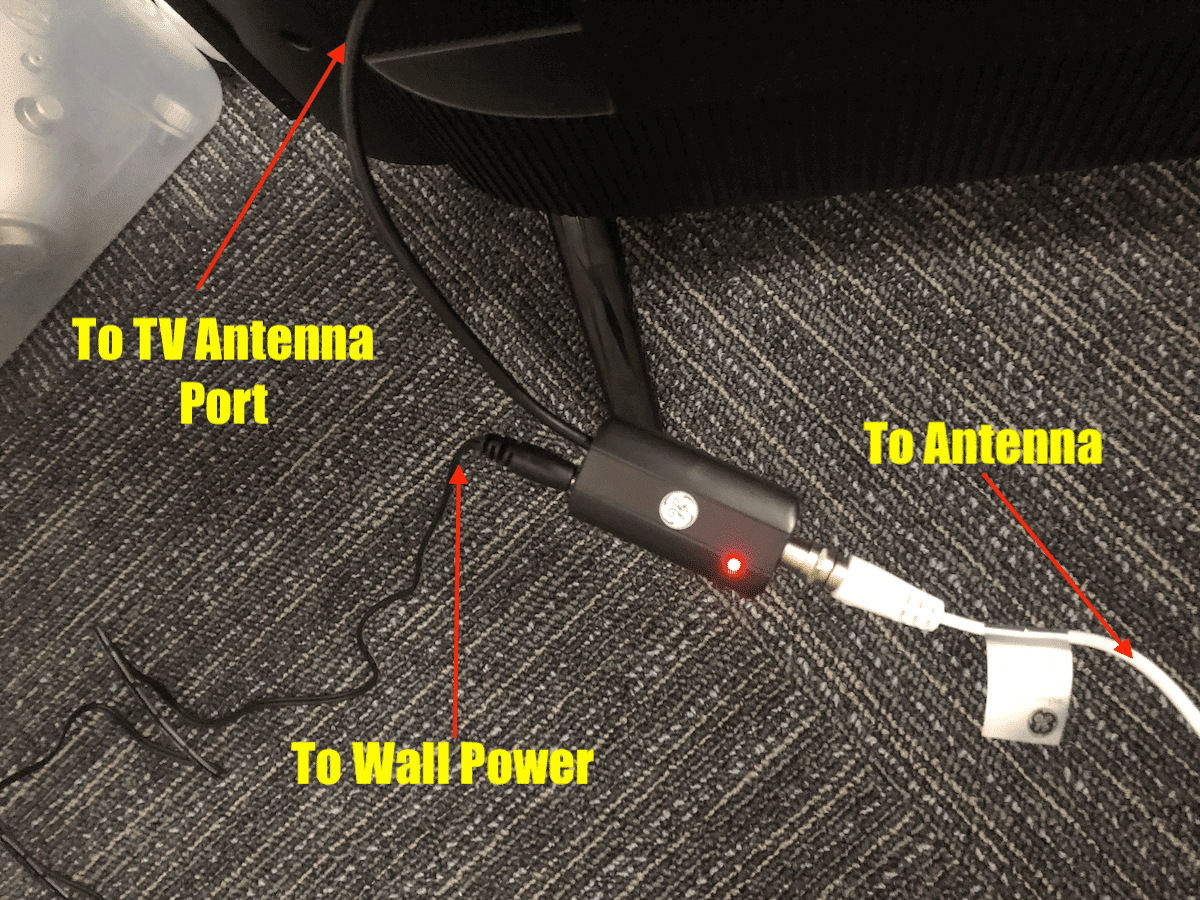 After installing the antenna, you need to run a channel scan to see what channels you are now receiving.
How Does The GE Ultra Edge Perform


I was very impressed with the GE Ultra Edge. While the number and types of channels you can receive will vary based on where you live, I received 49 channels, including ABC, CBS, FOX, NBC, The CW, PBS, and more. Like all antennas, the Ultra Edge will show a channel in the picture resolution of the tower and TV supports. If a station in your area sends video in 4K resolution and your TV supports it, you will see a 4K picture using the GE Ultra Edge antenna.
For anyone looking to experiment with an antenna for watching free broadcast television, then the GE Ultra Antenna is a great choice. This antenna is under $25 and is on par with the top indoor antenna makers. Furthermore, if you purchase this antenna from Amazon, there is a no questions asked money-back guarantee (with free shipping!). This antenna also provides over the phone technical support and offers a lifetime guarantee.
With all the guarantees, there is no risk in trying this antenna. However, If you encounter reception issues, be sure to look at our guide to improving TV reception.