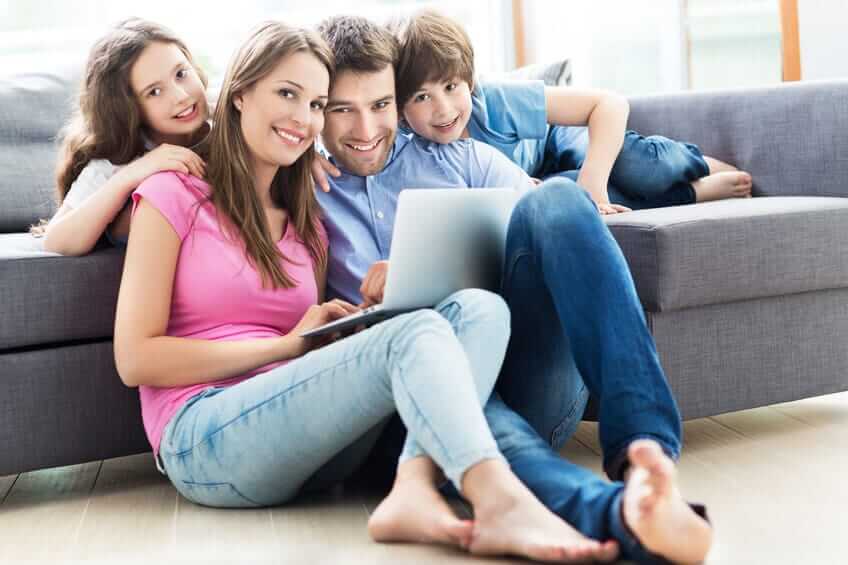 When talking to people who are interested in cutting the cord, the issue that continually crops up is how to find affordable internet access. Many ask how to obtain internet access without a cable TV bundle. While market competition between internet service providers in the U.S. is extremely low, there are areas within the U.S. where competition is non-existent.
The F.C.C. definition of broadband is a download speed of 25 Mbps. A 2014 report showed that only 37% of Americans had a choice of 2 or more providers. Furthermore, 14% of the population had no provider in their area delivering internet access at that speed.
For someone that had ditched cable and streaming their content over the internet, an HD video at 1080p requires 5-7 Mbps to stream without buffering. Therefore, I typically recommend about 10 Mbps as the minimum to stream without headaches. Even at that speed, only 70% of the population have any choice at all. However, that stat is misleading as many of those choices are expensive low-quality satellite internet.
Internet Cost Per Month
In order to make cutting the cord worth it, the trick is to keep your internet costs while having adequate speed to stream video without buffering. I recommend trying to keep your internet cost per month below $70 per month. Add a digital TV antenna, and a streaming service and you are on your way to cable-free lifestyles
Ideally, a lower internet cost leaves you with more money to purchase content. Today, I'm going to cover some internet only plans in the U.S. that deliver affordable home internet service. I'll also cover the states where each of these providers operates.
If you know of an affordable internet only plan in your area that you use to cut the cord, please let us know in the comments and I'll add it to the article.
Internet Service Providers In My Area
The best internet service provider in my area is Verizon Fios. Thankfully, they've been a top-notch ISP for me. They had a promotion that gave me 50 Mbps of download speed for under $40, which is plenty of bandwidth to cut the cord.
UPDATE: Verizon just doubled the speed offered in their deal. You can now get 100 Mbps for under $40. That includes up to $500 in credit to cover canceling with your current provider. Read my post on this Fios Internet-only service for more information on how I got their promotional pricing.
Verizon Fios is currently available in and around the areas of New York, New Jersey, Maryland, Virginia, Pennsylvania, Rhode Island, Massachusetts, Connecticut, Delaware and Washington D.C. You can check for the promo pricing availability here.
Cheap Internet Service Providers
While the ISPs I mention in this post are affordable, they also offer quality internet access. Unfortunately, not every state has a decent provider. I will be sure to cover as many states as possible. As I mentioned earlier, if you know a provider, leave their information in the comments and I'll get them added to the list. I want to grow this list to give people a reference to the best internet plans available for home users.
AT&T Internet Only
AT&T is currently offering an internet-only deal that provides 50 Mbps for $40. You can sign up for the promotion here. The page looks like a bundle, but scroll to the bottom and the $40 internet deal is in a box on the left. You can also call 833-233-5496 toll free to get the offer if you give them promo code "U3787".
AT&T offer internet service in the following states: Alabama, Arkansas, California, Florida, Georgia, Illinois, Indiana, Kansas, Kentucky, Louisiana, Michigan, Missouri, Mississippi, North Carolina, Nevada, Ohio, Oklahoma, South Carolina, Tennessee, Texas, and Wisconsin. Check for availability in your area.
Comcast Internet
Comcast is offering some very good Xfinity internet plans that you don't have to bundle with TV. In some areas of the country, I've seen broadband pricing for under $30 and 100 Mbps for around $50. This link will show you what is available in your area.
Optimum Online
Few cable companies offer affordable internet only services. However, residents of New York, New Jersey, Connecticut and a few in Pennsylvania can subscribe to Cablevision's Optimum Online Internet service.  Not only can you get 100 Mbps for a great price, but also the service is solid.
Google Fiber
Google Fiber is really changing the ISP game. Every city they begin offering high-speed broadband in immediately sparks price competition. While they offer gigabit internet at $70 per month, you can also get a 25 Mbps internet connection for only $15 per month. This easily makes them the best internet service provider for those looking to cut the cord.
If you need a bit more speed than that, they also offer 100 Mbps for only $50. As of this article, they currently offer internet in Atlanta, Georgia; Austin, Texas; Charlotte, North Carolina; the Kansas City metro area in Missouri and Kansas; Nashville, Tennessee; and Provo, Utah and they just started rolling out in Salt Lake City.
DSL Extreme
DSL Extreme offers speeds much faster than what you typically see from DSL, that's because they are using AT&Ts existing U-Verse network to deliver service. The speeds they offer that matter to cord cutters are their 24 Mbps plan for $52.95 and their 45 Mbps plan for $62.95. Both plans are adequate for most cord cutters.
They operate in areas within Alabama, Arkansas, California, Florida, Georgia, Illinois, Indiana, Kansas, Kentucky, Louisiana, Michigan, Missouri, Mississippi, North Carolina, Nevada, Ohio, Oklahoma, South Carolina, Tennessee, Texas, and Wisconsin. Check here for availability.
WOW! Internet
A reader of the blog informed me that WOW! now offers Internet access in Knoxville Tennessee. They offer speeds of 30 Mbps for just $25 and 60 Mbps for just $40 a Mbps. If anyone has any experience with their Internet-only service them please post in the comments. They appear to offer service in parts of South Carolina, Alabama, Tennessee, Kansas, Michigan, Indiana, Georgia, Florida, Illinois, and Ohio.
Update: A commenter had a bad billing experience with this provider. Can anyone else way in on this in the comments?
Find Internet Providers in Your Area
The options above are ones I have personally found online. What if none of those providers service your location? Luckily, I have partnered with an internet sales solution team that will find available internet in your area. Simply call toll free 833-239-1116, provide your zip code at the prompt and a sales representative will provide you available internet offers in your area.
If this article didn't answer your specific question, check out the Cord Cutting Guide. It provides links to the most important articles in our over 200 pages of content to help you ditch pay TV.
If you enjoyed this article, please Subscribe to our weekly newsletter. It goes out every Thursday and keeps you up to date on information relevant to cord cutters. Subscribing will also inform you on the latest deals out there for internet, streaming, and more.
For tips and tricks on cutting the cord and other tech topics follow Dennis on Twitter @GroundedReason. You can also join the conversation on our Facebook Page
.