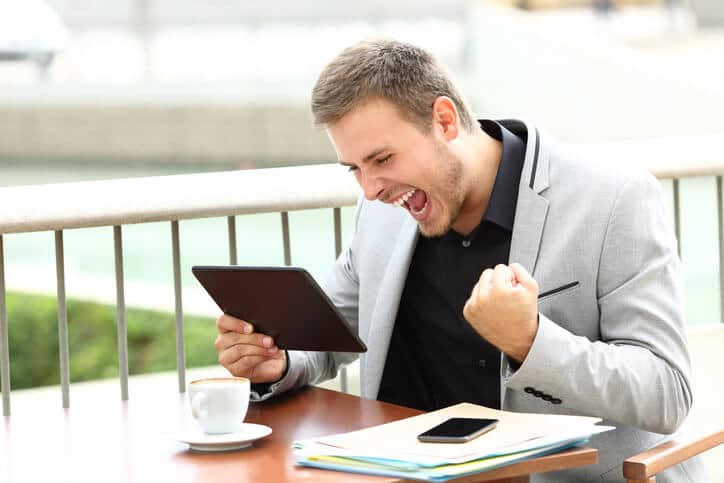 Video files can be quite large. Cord-cutters rely on streaming, and unreasonable monthly data-caps can be a hinderance. We've covered ISPs offering internet without a cable bundle in the past. Today, I wanted to provide a list of ISPs that don't force monthly data caps on their customers.
ISPs with No Monthly Data Limit
Verizon Fios – Not only did I cut the cord with Verizon Fios Internet service, but they now offer up to a gigabit with no monthly data limit. Check out this special offer page for details. They offer assistance in areas of New York, New Jersey, Maryland, Virginia, Pennsylvania, Rhode Island, Massachusetts, Connecticut, Delaware, and Washington, D.C.
Spectrum – Charter's Spectrum doesn't saddle customers with a monthly data limit. They offer up to over 100 Mbps for under $50 per month in parts of the country. Call (833) 589-0058 to take advantage of the offer.
Spectrum is available within the states of Alabama, Arizona, California, Colorado, Connecticut, Florida, Georgia, Hawaii, Idaho, Illinois, Indiana, Kansas, Kentucky, Louisiana, Maine, Massachusetts, Michigan, Minnesota, Missouri, Montana, Nebraska, Nevada, New Hampshire, New Jersey, New York, New Mexico, North Carolina, Ohio, Oregon, Pennsylvania, Rhode Island, South Carolina, South Dakota, Tennessee, Texas, Utah, Vermont, Virginia, Washington, West Virginia, Wisconsin, and Wyoming.
Xfinity From Comcast – Comcast has a monthly data cap of 1.2 TB in most states it services. However, as we note later in the article, they may be manageable. Comcast is expanding it's data cap to nearly everywhere it services in 2021
I've seen broadband pricing for under $30 and 100 Mbps for around $50 in various parts of the country. This link will show you what is available in your area.
Windstream – Windstream Kinetic offers gigabit speeds for under $60 for one year ($75 per month after promotional pricing expires.) Windstream is available in Arizona, Georgia, Iowa, Kentucky, North Carolina, Nebraska, New Mexico, Oklahoma, Pennsylvania, South Carolina, Texas. Call (844) 981-0193 for information on availability in your area.
Frontier – Frontier internet delivers internet-only plans in Indiana, Oregon, Texas, South Carolina, Florida, California, and Washington. Based on your location, you can find some fantastic deals on internet access. Frontier offers some areas of the country speeds as high as 500 Mbps for just $39.99! Call (833) 213-5284 for availability to see which deals are available near you.
Optimum – Offers no data caps to residents of New York, New Jersey, Connecticut, and a few in Pennsylvania can subscribe to Cablevision's Optimum Online Internet service, or call them at (844) 687-4513. Not only can you get Speeds up to 100 Mbps for less than $40, but the service is solid.
Google Fiber – Google offers gigabit service in several areas in the country. You can check out their service offerings here.
Other ISPs offering internet access with no monthly data caps are FairPoint, and Cincinnati Bell.
Streaming and ISP Data Limits
Data limits matter for cord-cutters. In our article, how much bandwidth do cord-cutters need, we note the following speeds:
1Mbps – Web Surfing, Podcast Listening, Social Media, or most music streaming.
2-3Mbps – Watching a standard definition video listing to lossless music
5Mbps – Watching an HD video
16 Mbps – Watching a 4K Video*
According to Netflix, 1 hour of HD is 3GB. So if you lay off the 4K video and watch 5 hours of HD movies and TV shows daily, you would use 450 GB per month. Since you need the internet for other things other than watching TV, 1000 GB should be a manageable data cap.
Providers that Offer High Data Caps
The following internet service providers offer data caps that are 1000 GB per month or more. This should be enough data for most to cut the cord without worrying about going over their monthly allowance.
Comcast Xfinity – Monthly data cap of 1.2 TB is nearly all of it's service area
Cox Internet – Cox has a monthly data cap of 1,024 GB per month in Arizona, California, Virginia, Louisiana, Nevada, Oklahoma, Kansas, Rhode Island, Florida, Nebraska, Arkansas, Connecticut, Georgia, Ohio, Iowa, District of Columbia, Idaho, Massachusetts, and North Carolina. Check for availability in your area.
CenturyLink – Monthly data cap of 1,024 GB in Alabama, Arkansas, Arizona, Colorado, Florida, Georgia, Iowa, Idaho, Minnesota, Missouri, Mississippi, Montana, North Carolina, North Dakota, Nebraska, New Mexico, Nevada, Ohio, Oregon, South Dakota, Texas, Utah, Virginia, Washington, Wisconsin, and Wyoming. Check for availability in your area by calling (844) 981-0109
Othere providers that may offer manageable monthly data caps are listed below in order of coverage area.
To see which providers are available in your area, you can use a search tool we created to find Internet Providers in your zip code.
Our results show providers with internet-only plans that offer a download speed of at least 25 Mbps or more in your area. It's important to know which Internet options are available to you to keep your costs low. Even if there is only one provider in your area, there are ways to keep your internet costs affordable.
Need More Information?
If this article didn't answer your specific question, head over to our Home Page! It will guide you to affordable internet providers, streaming services to meet your needs, information on antennas, and many more tools and resources to help you save money on TV and Internet access.
For tips and tricks on cutting the cord and other tech topics be sure to join our Facebook Page.
Join Millions of Cord Cutters
Disclosure: Grounded Reason is supported by a small commission for purchases made through some product links on this website. We do not accept compensation from companies attempting to sway our review of products.