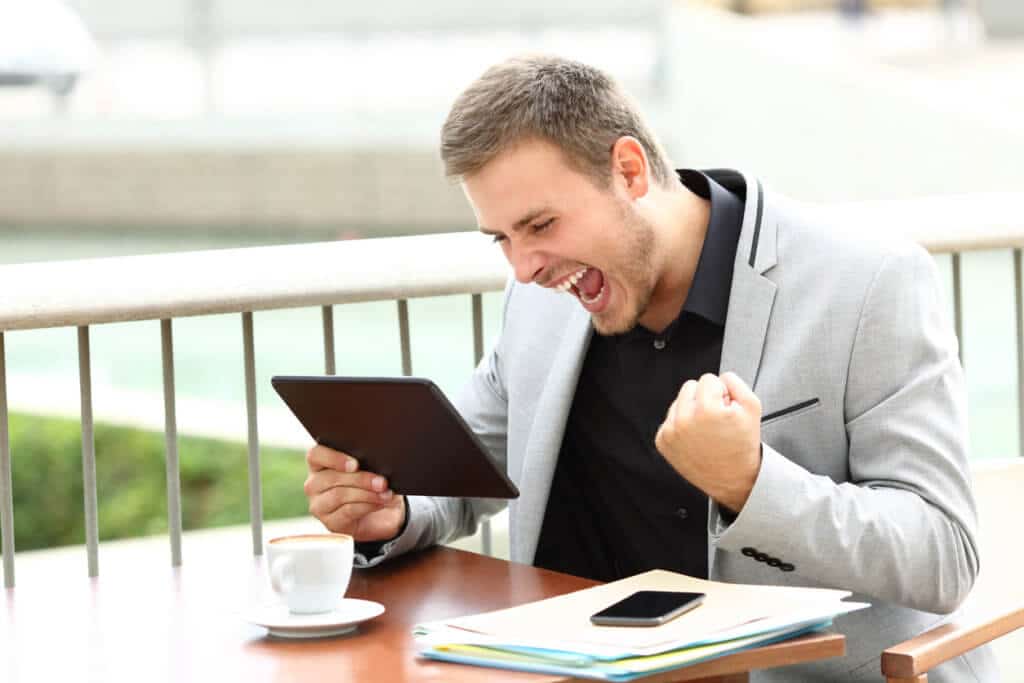 One of the most unreasonable things some Internet Service Providers do is charge customers for data usage over a certain threshold every month. It's not like data bits are a limited resource we will run out of. I'll occasionally hear the ridiculous argument that it's about network congestion, but the industry accidentally admitted that was BS years ago. Data caps are really about squeezing customers for every dime they can get out of them. It's also done to hinder people from getting internet without a cable bundle considering that video streaming is one of the bigger data consumers. Read on to find out what you can do if your ISP is hitting you with this bogus charge.
ISPs with No Monthly Data Cap
The first thing you should do if you find yourself hit with a data cap is switch to a new internet service provider without monthly data caps. I know this isn't possible for everyone, but I wanted to mention some providers that offer internet service without a data cap in at least some coverage areas.
Verizon Fios – Not only did I cut the cord with Verizon Fios Internet service, but they now offer up to a gigabit with no monthly data limit. Check out this special offer page for details. They offer internet access in areas of New York, New Jersey, Maryland, Virginia, Pennsylvania, Rhode Island, Massachusetts, Connecticut, Delaware, and Washington, D.C.
Spectrum – Charter's Spectrum doesn't saddle customers with a monthly data limit. They offer up to over 100 Mbps for under $50 per month in parts of the country. Call (833) 589-0058 to take advantage of the offer.
Spectrum is available within the states of Alabama, Arizona, California, Colorado, Connecticut, Florida, Georgia, Hawaii, Idaho, Illinois, Indiana, Kansas, Kentucky, Louisiana, Maine, Massachusetts, Michigan, Minnesota, Missouri, Montana, Nebraska, Nevada, New Hampshire, New Jersey, New York, New Mexico, North Carolina, Ohio, Oregon, Pennsylvania, Rhode Island, South Carolina, South Dakota, Tennessee, Texas, Utah, Vermont, Virginia, Washington, West Virginia, Wisconsin, and Wyoming.
Xfinity From Comcast – Comcast has a monthly data cap of 1.2 TB in most states it services. However, as we note later in the article, they may be manageable. Comcast doesn't currently have a data cap in the Northeast and Mid-Atlantic but plans on expanding its data cap to those areas in 2022. That said, promotional pricing for Xfinity is a good deal relative to other providers. This link will show you what is available in your area.
Kinetic by Windstream – Windstream Kinetic offers gigabit speeds for a great price with no data cap. Windstream is available in Arizona, Georgia, Iowa, Kentucky, North Carolina, Nebraska, New Mexico, Oklahoma, Pennsylvania, South Carolina, Texas. Call (844) 981-0193 for information on availability in your area.
Frontier – Frontier internet delivers internet-only plans in Indiana, Oregon, Texas, South Carolina, Florida, California, and Washington without data caps. Based on your location, you can find some fantastic deals on internet access. Frontier offers some areas of the country speeds as high as 500 Mbps for just $39.99! Call (833) 213-5284 for availability to see which deals are available near you.
Optimum – Offers no data caps to residents of New York, New Jersey, Connecticut, and a few in Pennsylvania can subscribe to Cablevision's Optimum Online Internet service, or call them at (844) 687-4513. Not only can you get Speeds up to 100 Mbps for less than $40, but the service is solid.
Google Fiber – Google offers gigabit service in several areas in the country. You can check out their service offerings here.
Other ISPs offering internet access with no monthly data caps are FairPoint, and Cincinnati Bell.
Providers that Offer High Data Caps
The following internet service providers offer data caps that are 1000 GB per month or more. This should be enough data for most to cut the cord without worrying about going over their monthly allowance.
Comcast Xfinity – Monthly data cap of 1.2 TB is nearly all of it's service area
Cox Internet – Cox has a monthly data cap of 1,024 GB per month in Arizona, California, Virginia, Louisiana, Nevada, Oklahoma, Kansas, Rhode Island, Florida, Nebraska, Arkansas, Connecticut, Georgia, Ohio, Iowa, District of Columbia, Idaho, Massachusetts, and North Carolina. Check for availability in your area.
CenturyLink – Monthly data cap of 1,024 GB in Alabama, Arkansas, Arizona, Colorado, Florida, Georgia, Iowa, Idaho, Minnesota, Missouri, Mississippi, Montana, North Carolina, North Dakota, Nebraska, New Mexico, Nevada, Ohio, Oregon, South Dakota, Texas, Utah, Virginia, Washington, Wisconsin, and Wyoming. Check for availability in your area by calling (844) 981-0109
Othere providers that may offer manageable monthly data caps are listed below in order of coverage area.
Managing Your Data Cap
Data limits matter for cord-cutters. In our article, how much bandwidth do cord-cutters need, we note the following speeds:
1 Mbps – Web Surfing, Podcast Listening, Social Media, or most music streaming.
2-3 Mbps – Watching a standard definition video (480p)
5 Mbps – Watching a 720p/1080p HD video (recommended)
8 Mbps – Watching a 720p/1080p HD video (best experience)
16 Mbps – Watching a 4K Video (recommended)
25 Mbps – Watching a 4K Video (best experience)
However, Mbps is Mega-BITS per second. We are concerned with Mega-BYTES or Gigabytes per month. To do that conversion, we need to know there are 8 bits and a byte and then convert seconds to hours. This works out where a constant stream at 1 Mbps will result in 450 megabytes of data downloaded in one hour. This works out to an hour of HD video streaming resulting in 2-4 gigabytes of data usage. According to Netflix, 1 hour of HD is 3GB. So if you lay off the 4K video and watch 5 hours of HD movies and TV shows daily, you would use 450 GB per month. Since you need the internet for things other than watching TV, 1000 GB should be a manageable data cap.
Here are some general rules to save data:
No 4K streaming, watch things in HD quality or less
Turn off autoplay features. Some services will keep playing episodes after one completes. Netflix does this will trailer as soon as you pull up a title. This is how you can turn Netflix autoplay off. Look for similar settings in other streaming apps with autoplay.
Turn the TV off when not watching. Kids will sometimes walk away and leave their show streaming. Drill them on turning off a TV when leaving a room.
Make sure you turn off the streaming device. Sometimes people will power off the TV and not realize their streaming device is just streaming away to a turned-off TV screen.
Cracked down on your bandwidth hogs. Routers like Google Wifi have apps that let you see the data a device has used. Use similar apps in other products to see what devices are downloading the most and mitigate the issue.
File A Complaint with the FTC and FCC
Issues like this used to fall 100% with the FCC. However, the former FCC chairmen punted a lot of the Internet protections to the Federal Trade Commission. I recommend filing complaints with both agencies to ensure your voice is heard.
Filing a complaint with the FTC is easy to do online. Here are the steps:
Go to this FTC Link
Check "Phone, Internet, and TV" in the top section then "Internet Service in the bottom
This form is a catch-all form for complaints, so fill out the information that applies, and tap continue
fill in your information on the next page and tap submit.
Filing a complaint with the FCC against your ISP data cap practices only takes a minute. The FCC has a tradition of taking public input, so this is worth the time. Here are the steps.
Go to https://consumercomplaints.fcc.gov/hc/en-us, and under "Internet" (beneath the picture of the globe), select "File Complaint."
Fill in the required information. Be sure your complaint description is a personal account of how this affects you.
Make sure your ISP is mentioned as the company and "Availability" as the issue.
That's It! Spread the word on how to do this, and we will convince our government to shut down the data usage caps.
Need More Information?
If this article didn't answer your specific question, head over to our Home Page! It will guide you to affordable internet providers, streaming services to meet your needs, information on antennas, and many more tools and resources to help you save money on TV and Internet access.
For the latest news tips and tricks on cutting the cord and other tech topics be sure to follow our Google News Feed, like our Facebook Page and Follow Us on Twitter.
Join Millions of Cord Cutters
*
Disclosure: Grounded Reason is supported by a small commission for purchases made through product links on this website. We do not accept compensation from companies attempting to sway our review of products.