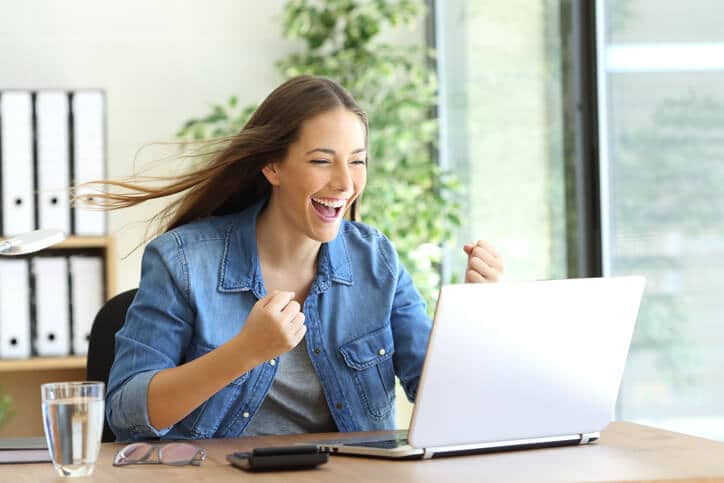 Comcast has caught on to the fact that people want to watch TV shows when and where they want. To do this, they only need an internet connection. To that end, Comcast is offering affordable home internet-only plans to potential customers all over the country.
Xfinity Internet Plans
Comcast has branded its high-speed internet offerings as Xfinity high-speed internet. The plans vary from state to state. However, to get a sense of the speeds offered, I looked around to various states. I've seen deals from 25 Mbps for $30 to 200 Mbps for $40. In some areas, you can even get a great deal on Xfinity gigabit internet at $70 per month. You can see what's available in your area using this offer page.
Check Out Xfinity Internet Deals in your area
The plans below are generally what you will see around the country. However, the availability of offers may vary by location. It's best to use the link above to see what is available in your area. Generally, the prices you see around the county are listed below:
Performance Starter — Download speeds up to 25 Mbps – around $30 per month
Performance Select — Download speeds up to 100 Mbps – around $35 per month.
Performance Pro — Download speeds up to 200 Mbps – around $40-$50 per month.
Blast! — Download speeds up to 300 Mbps – around $50 – $65 per month.
Gigabit — Download speeds up to 1,000 Mbps – around $70 – $85 per month.
Gigabit Pro — Download speeds up to 2,000 Mbps – $299.95 per month.
To cut the cord, you need around 6-8 Mbps to stream in HD, so 25 Mbps should be plenty. While there is a monthly download cap of 1.2 TB in much of the county, that should be plenty for most more cutters.  That will allow you to stream about 10 hours of HD video a day and still be under the cap.
Comcast Xfinity Internet Deals
You can check if Xfinity internet is available in your area and get special pricing through this offer page. The prices typically run less than $1 per Mbps, so it's perfect for those looking to cut the cord and need an internet service provider.
Check this offer page for availability in your area. We've also put together a guide to navigating their online ordering system to help you save the most money when ordering Xfinity.
Xfinity Flex Streaming
In a bid to entice cord cutters to choose Xfinity as their internet provider. Comcast is introducing Xfinity Flex. Flex allows Xfinity internet subscribers to stream Netflix, Amazon Prime Video, HBO and Showtime, and rent or purchase movies and TV shows.
To use Xfinity Flex, you'll need an Xfinity Flex streaming Box. The first Xfinity Flex streaming TV Box (a 4K-enabled box) is included with your Internet service. However, each additional box is just $5/month.
While it's no risk to give Flex a try, the streaming box is extremely limited in app support. Personally, I would stick to Roku, Apple TV, or Amazon Fire TV for cutting the cord. As of the date of this article, only the following streaming apps are supported.
YouTube
Amazon Music
Pandora
iHeartRadio
and more
Comcast Xfinity Availability
XFINITY from Comcast offers coverage in Alabama, Arkansas, Arizona, California, Colorado, Connecticut, District of Columbia, Delaware, Florida, Georgia, Idaho, Illinois, Indiana, Kansas, Kentucky, Louisiana, Massachusetts, Maryland, Maine, Michigan, Minnesota, Missouri, Mississippi, North Carolina, New Hampshire, New Jersey, New Mexico, New York, Ohio, Oregon, Pennsylvania, Rhode Island, South Carolina, Tennessee, Texas, Utah, Virginia, Vermont, Washington, Wisconsin and West Virginia.
Below, we've linked some of the cities and towns where you can find Xfinity Internet:
Check here to see if Xfinity is available in your area. If not, you can use this tool and search Internet Providers by Zip Code.
Use Your Modem with Xfinity
If you want to save even more money, you can easily use your own modem and router. Cable internet providers will typically charge a $10 per month modem rental fee. You can avoid that cost with Comcast by using a supported modem. I recommend the Netgear CM700 for speeds up to 500 Mbps and the Netgear CM1000 for speeds up to 1 Gbps.
The CM700 modem typically costs about $80, so you will be saving money in modem rentals after eight months. Comcast Xfinity. If you want to use Comcast Xfinity Gigabit Service, you will need a supported modem. You can rent theirs for around $10 per month or purchase a supported Gigabit modem like the Netgear CM1000 for around $155. This price point will double the amount of time before you start saving money.
The device you rent from Comcast for Xfinity is really a modem/router gateway device. The modem takes the signal from the Xfinity translates it for use on your home network. You still a router to use that signal on Ethernet and Wifi. and If you use your own modem, you will still need a router.
Setting Up Your Netgear Modem for Xfinity
In order to set up your network using your own modem and router, you will need to set up your devices similar to how they are shown in the image below.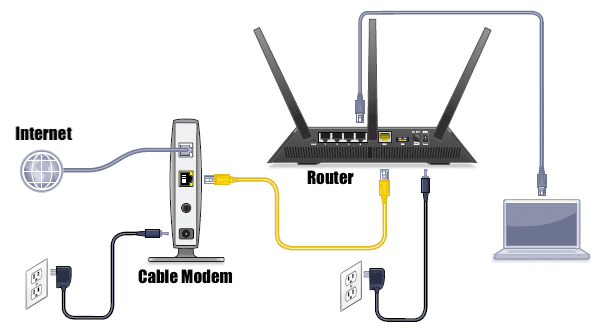 Below are the steps I recommend to set up your own modem and router on Xfinity:
Connect the coaxial cable bringing the internet signal into your house connected to the coaxial port on the Netgear modem
download the Xfinity app to your mobile device
Launch the Xfinity app.
Tap the account icon in the top left of your screen.
Under the Devices section, tap Activate Xfinity Gateway or Modem.
Tap Your Own Modem.
Follow the on-screen instructions to complete activation.
Confirm that your NETGEAR device shows online on the Xfinity app dashboard.
Then connect an ethernet cable from the modem to your router's WAN port and power it own.
Generally, you should now have internet access using the router's default setting over ethernet. I recommend looking at your specific router's manual for instructions on configuring your network.
The router acts as a firewall and distributes IP addresses to devices on your network. If you don't have a router, I currently use Google WiFi and found it very easy to set up. However, if you find that solution a bit pricey, the TP-Link Archer is also a great solution. For more in-depth guides to set up your own route and modem, check out these Grounded Reason articles on using your own router and how to use your own cable modem.
Need More Information?
If this article didn't answer your specific question, head over to our Home Page! It will guide you to affordable internet providers, streaming services to meet your needs, information on antennas, and many more tools and resources to help you save money on TV and Internet access.
For tips and tricks on cutting the cord and other tech topics be sure to join our Facebook Page.
Join Millions of Cord Cutters
Disclosure: Grounded Reason is supported by a small commission for purchases made through some product links on this website. We do not accept compensation from companies attempting to sway our review of products.