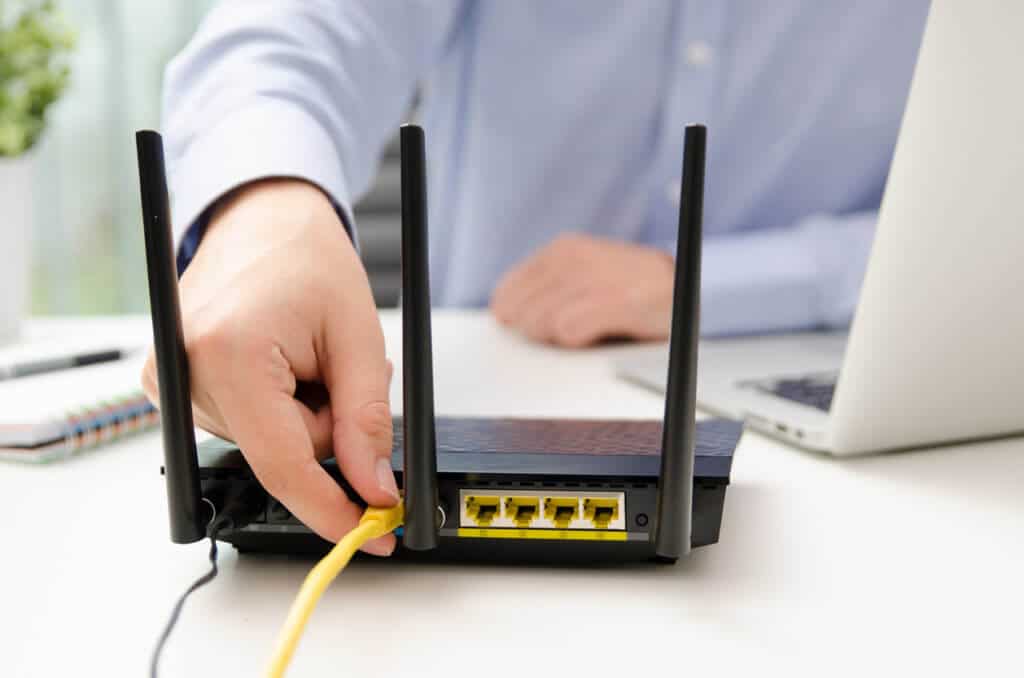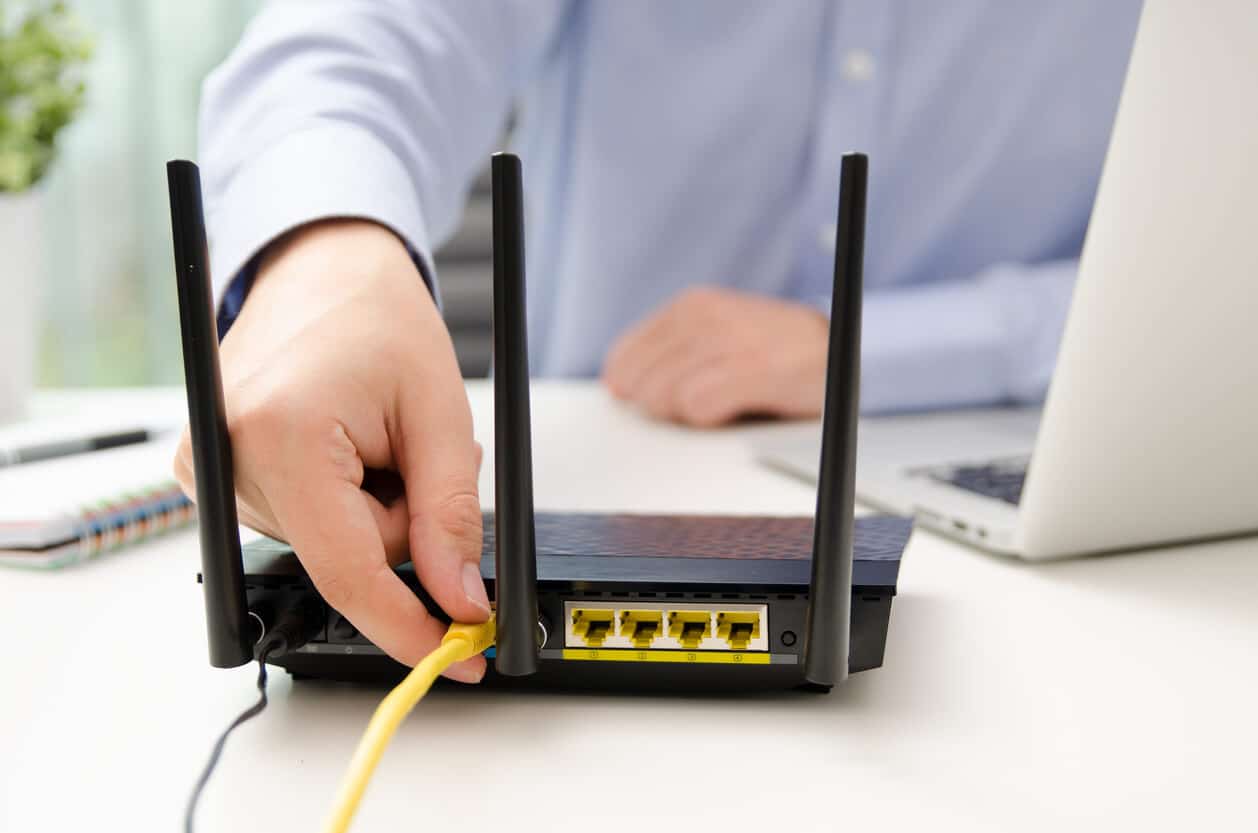 Many cord cutters would like a little more control over their network. Most internet providers force a device on you to be the gateway router for your home network. What if you want your router to control your network?
Most commercial routers are fairly plug-and-play. All you need is a public facing internet address source plugged into your WAN or "Internet" port. Wired Ethernet connections connect to your LAN ports. Log into the router and set up your WiFi name and password and you are good to go.
However, your ISPs device doesn't hand out public internet addresses by default. Instead, it acts as a gateway router and manages our networks handing out private IP address 192.168.x.x or 10.x.x.x.
That's because the ISP device is actually a modem AND a router. The modem takes the signal over the coaxial and demodulates it into a signal to broadcast over ethernet. (Modem is short for modulator/demodulator.) That signal is a public internet address that it hands to it's own internal router to manage your network, handing out private IP addresses.
We want to allow the ISP modem to keep modulating and demodulating, but we want instead of giving that public internet address to it's own internal router, we want the ISP modem to hand it to our router.
There are a couple of ways of doing this. I briefly discussed the topic in a recent article on setting up strong WiFi in your home. This article will cover how to allow your router to control your home network instead of your ISP for each major provider.
Using your Own Router by ISP
As I said earlier, your router is fairly plug-and-play once it can get a public internet IP address. Ultimately, I encourage you to purchase and use your own cable modem to save the monthly device fee and use your own router as your network's gateway.
However, you may want to use your ISPs modem before adding the expense of owning your own cable modem. So let's go through each major ISP and I'll explain how to set their device up to give your router an Internet address.
Put Xfinity from Comcast's Modem in Bridge Mode
Comcast branded their internet services as Xfinity. It's fairly straight forward to tell your Xfinity modem to hand your router a public Internet address. Comcast calls this functionality "Bridge mode" on their modems. Follow these steps to put your Xfinity modem in "Bridge Mode"
Navigate to the devices admin tool. It's typically accessible by going to a browser and navigating to http://10.0.0.1.
Log into your Xfinity Router. If you don't know the password, you may have to reset your Xfinity modem to the default settings by holding down the reset button down on the back for 10-15 seconds. The default password is usually admin/admin.
From the left-hand column, select Gateway > At A Glance
Next to Bridge Mode select Enable
You will get a warning message explaining what this will do. Click OK
Now your modem is simply handing out an Internet Address. Use an Ethernet connection to connect to your routers WAN port. I recommend factory resetting your router and then reconfiguring it to be your gateway.
If you are looking to cut the cord, Comcast offers Xfinity Internet Only plans, so you can drop that TV bundle.
Putting Fios Router in Bridge Mode
I've had Fios Internet Only for years. It's a great ISP for cord cutters. The main reason is you don't even need a modem! Before trying to reconfigure their modem to hand your an internet address, I strongly urge you to check out my article on using your own router with Fios. The article details how Fios is already Ethernet ready. They only use coaxial because they were usually picking off cable customers.
However, If you use Fios TV, I don't recommend it because you are still going to need coaxial for your Fios TV. If you are in that situation then your can set your Fios Modem in bridge mode by doing the following.
Log into your Fios router via an ethernet connection.
Select My Network > Network Connections > Advanced. Disable the listed access points, and click Apply.
Select Wireless Settings > Basic Security Settings, and turn off 2.4 GHz and 5 GHz wireless. Click Apply
Select Firewall, and set Minimum Security for both IPv4 and IPv6. Click Apply.
Select "Broadband connection" from the list, then "Settings." Uncheck Internet Connection Firewall.
click Release under DHCP Lease, You will now lose your internet connection.
Set Internet Protocol to No IP Address. Click Apply.
Select My Network > Network Connections > Network (Home/Office). Change the routers IP address to 10.0.0.1. This essentially makes the Fios router its own private network. If you need to access the Fios device you can plug a laptop into the WAN port and manually assign the laptop a 10.0.0.x address to get back into the configuration.
Under the bridge section, check "Broadband Connection (Ethernet/Coax)" and uncheck both wireless APs. Change "IP Address Distribution" to Disabled.
Click "Apply." The Fios router should be in bridge mode. Connect your router to LAN port and configure it as your gateway.
Use Own Router with AT&T U-Verse
AT&T tends to be a little cryptic when it comes to customers using their own equipment. Also, they don't seem to use "Bridge-mode." However, you can use their router to be the gateway to a "DMZ network." This will essentially accomplish what we want and allow your router to be the gateway for your network. Here are the steps
Connect your router to the AT&T Router
Log into the U-Verse Router and go to Settings -> Firewall -> Applications, pinholes and DMZ.
Select your router from the list under wired devices and Click the link to "Choose" that device, then change the setting below to "Allow all applications (DMZ+ mode)." Then click save.
Then go to Settings -> LAN -> IP Address Allocation. In the settings box for the primary point (your router that you selected in step 3), make sure the address assignment is set to Public. If it isn't, change it to Public and Save.
Shut the AT&T router and your router down. Connect the AT&T router to your gateway routers LAN port.
Your gateway router should now get a public internet address from the AT&T router.
Use Own Router with Spectrum From Charter
Charter's internet service is called "Spectrum." uses various modems with there service, so it will be difficult to cover it all. Here is a page that links the various manuals to current Spectrum modems. Each will have the bridge mode instructions in them. If you currently have their TV service, they offer Spectrum Internet Only plans if you want to cut the cord on their TV service.