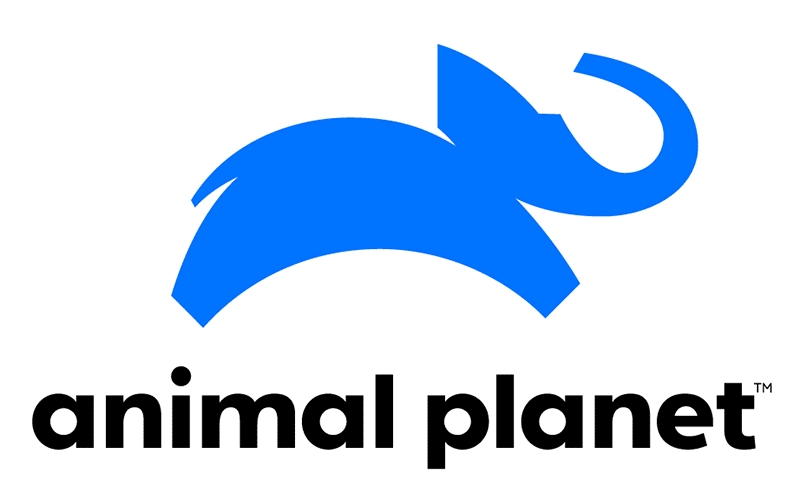 Repeat after me: it's not all a dumpster fire out there. There are puppies in the world. There are puppies!!
The puppies and kittens featured on Animal Planet's show "Too Cute" are almost too cute to bear. They take all the hardened, festering stress gripping your heart and melt it down into liquid lollipops. At least for me, baby animals appeal to some primal human inside, appealing to an inherent instinct to nurture.
Thank goodness Animal Planet has provided us with this necessary distraction, with that and other animal-based shows acting as a sort of island of calm in the sea of channels otherwise showing discord and despair. You might also check out what's up in the San Diego Zoo in "The Zoo" (whatever it is, I guarantee it's better than anything on the news). Or maybe you'd like to know how cool aquariums can be in "Tanked"?
Even shows like "River Monsters" and "My Cat From Hell" promise to show you an amusing romp compared to what you are used to nowadays. It's not just all distractions, however. Steve Irwin of "The Crocodile Hunter" fame met have met a sad end, but his gung-ho style of exploration still inspires lovers of nature the world over via the channel. You can even see his wife and kids in "Crikey! It's the Irwins", still loving nature and teaching people about conservation.
Seeing all the fantastic animals out there and the people that care for them might help you realize there is good out there that's worth protecting. After watching Animal Planet, you might be ready to take on the rest of the channels, too. Fortunately, you don't need cable to do so.
How to Watch Animal Planet without Cable
Thankfully, as with most content on cable today, there are alternate ways to enjoy the channels and shows you want without forking over mountains of cash to a cable TV provider. Here are a few of the cable-subscription free ways you can stream Animal Planet online in order of cost.
Watching Animal Planet on Philo
The best value when it comes to streaming Animal Planet live is Philo. The streaming service gives you over 60 channels including Animal Planet for only $20/month. You can check out a free trial and see if the service will meet your needs. Philo also includes a cloud DVR for you to record shows to watch later.
Sign Up For A Free Trial To Philo
Philo is supported on Apple iPhone and iPad (running iOS 9 or newer), Android phones and tablets (running 5.0 or newer), Fire TV, Apple TV, Roku, and Chromecast.
Watching Animal Planet on Hulu Live TV
Previously Hulu was known for its vast on-demand streaming library. Recently, they have added a Hulu Live TV service for $54.99 a month that offers Live National Geographic Online Streaming. Hulu Live TV is one of the best live TV streaming services available. It includes the following features:
The basic package comes with 50 hours of cloud DVR storage. (Upgrades available)
Watch on 2 screens at once. (Upgrades available)
Comes with 6 customizable profiles
Includes entire Hulu streaming library
Check out Hulu's free trial here.
Animal Planet on FuboTV
FuboTV is an excellent place to go for sports, but it offers many other more general channels as well, including Animal Planet. Over 90 channels are offered in its basic package for $59.99/month (after 7-day free trial). The FuboTV app is available on major platforms, including AppleTV, AndroidTV, Roku, and Amazon FireTV. You can sign up for a 1-week free trial or check out our review of FuboTV for more details.
Animal Planet on YouTubeTV
YouTubeTV also offers Animal Planet streaming live, as well as limitless storage space for recording your shows. Your library of recorded shows can be streamed anywhere. YouTubeTV costs $64.99 a month.
YouTubeTV is available on Roku, Android, iOS (includes AirPlay to Apple TV), and Chromecasts/Chromecast-compatible TVs. See our review of YouTube TV for more details.
Streaming Animal Planet Shows Online
You can watch Animal Planet live, and many Animal Planet shows on-demand on the Animal Planet GO app. However, that content is locked such that you need a password to cable or, Fubo, YouTube TV, Hulu, or Philo.
Some of Animal Planet's shows also are available on-demand on Hulu's streaming service, including "River Monsters," "Tanked," "Treehouse Masters," and "Insane Pools: Off the Deep End." The streaming service starts at $5.99/month, and it's $11.99/month for no commercials.
Check out our full review of Hulu for more details.
Amazon Prime Video includes a few shows in its streaming service, as well, including "Confessions: Animal Hoarding," "Fatal Attractions," and "River Monsters." A Prime membership costs $119/year or $12.99/month, or $59/year, or $6.49/month for students.
Alternatively, you could purchase shows through a venue like Itunes or Amazon Prime Video. They vary a lot in price, but you might want to consider this option if there are just a few shows you'd like to watch over and over again.
For information on watching other TV channels online check out: How To Watch Any TV Channel Online Without Cable
Need More Information?
If this article didn't answer your specific question, head over to our Home Page! It will guide you to affordable internet providers, streaming services to meet your needs, information on antennas, and many more tools and resources to help you save money on TV and Internet access.
For tips and tricks on cutting the cord and other tech topics be sure to join our Facebook Page.
Join Millions of Cord Cutters
Disclosure: Grounded Reason is supported by a small commission for purchases made through some product links on this website. We do not accept compensation from companies attempting to sway our review of products.