You don't need cable to watch Freeform. You can use any of the services from the list below to watch Freeform right now.
Sling TV – Carries Freeform and costs $40 per month, but provides 50% off your first month. Sign up at Sling's Website
DIRECTV STREAM – Carries Freeform and offers a risk-free 5-Day Free Trial. costs $79.99 each month after. However, you can cancel at any time and cancel within the free trial and you will not be charged.
Hulu Live TV: Carries Freeform and includes Disney+ and ESPN+ with unlimited DVR storage for $76.99/month. (Sign up)
fuboTV – Carries Freeform and costs $74.99 per month and offers a 1-week free trial
YouTube TV – Carries Freeform and costs $72.99 per month and offers a free trial. They are currently providing a special price of $52.99/mo for your first 3 months.
Vidgo – Carries Freeform and costs $69.99 per month. (Sign up)
Read on for more information on these services and the ways you can watch Freeform without a cable TV subscription.
How to Watch Freeform without Cable
As with most content on cable today, there are alternate ways to enjoy the channels and shows you want without forking over mountains of cash to a cable TV provider. Here are a few of the cable TV subscription-free ways you can stream Freeform online.
Freeform on Sling TV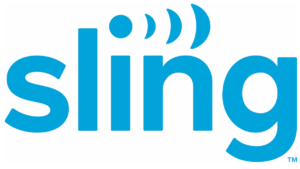 Sling is your price-conscious alternative for getting access to Freeform. The channel is in its "Orange" package for $40 a month. The orange plan includes a lot of other Disney-owned channels like Disney Channel, Disney Jr. ESPN, and more.
Sling TV is available on Roku, Amazon Fire TV, Chromecast, and more, so it's not a problem to enjoy Freeform on a TV, tablet, computer, or other smart devices. There are more channels available on Sling TV than what I've mentioned here. To find out more about what Sling TV has to offer, and more information about Sling TV device compatibility, check out this detailed review of Sling TV.
access to Freeform, Disney Channel, ESPN, and other channels on Sling TV
Sling also offers on-demand and a cloud DVR
You can only stream on one device per account with a Sling Sling Orange plan.
Supported on Windows and Mac PCs and laptops, Android and iOS devices, Roku, Amazon Fire TV, Nexus player, Xbox One, Apple TV, Chromecast, and more.
Includes a cloud DVR along with other great features.
Watch Freeform on Hulu
Hulu offers a way you can watch Freeform shows when they air live or on-demand. Hulu Live TV includes its vast on-demand streaming library, Disney+, EPSN+, local networks, and dozens of channels you typically find on cable TV, like Freeform. Hulu Live TV includes all this and more for $76.99 a month. Hulu Live TV is a more complete replacement for cable TV, and it includes the following features:
60+ other channels, including local network channels.
Unlimited cloud DVR storage. (Recordings save for 9 months)
Watch on 2 screens at once. (Upgrades available)
Comes with 6 customizable profiles
Includes entire Hulu streaming library
Supports iOS, Android, Fire TV, Apple TV, Roku, Chromecast, and more.
Some of Freeform's shows are available on-demand on Hulu's Freeform page. You can check out Hulu + Live TV or read our Hulu TV Review for a full rundown of available features and channels.
Hulu Live TV subscribers can also use their Hulu login to watch Freeform live or watch older episodes using the Freeform app on your streaming or mobile device. Sign up for Hulu Live TV!
Freeform on DIRECTV STREAM
Like Hulu Live TV DIRECTV STREAM is another way to watch Freeform and provides a channel experience similar to what one would expect with a cable plan. The service starts at $79.99 per month and includes the following features important features:
Watch unlimited streams simultaneously on your home network with a single subscription. This is great for households with several devices you want to use simultaneously.
a cloud-based DVR
channel like Freeform, AMC, HGTV, Discovery, local broadcast networks and more
supported on Apple TV, Android TV, Roku, Amazon FireTV, and more
You can check out everything this service offers with a 5-day free trial or read about it in our DIRECTV STREAM review.
Freeform is on FuboTV


FuboTV is an excellent place to go for sports, but it offers many other more general channels as well, including fuboTV. Over 90 channels are offered in its Pro Plan for $74.99 (after a 7-day free trial).
Here are some of fuboTV's features:
Freeform, ESPN, FS1, and more are available in fuboTV's channel lineup
You can watch on three screens at the same time
250 hours of cloud DVR storage
The FuboTV app is available on major platforms, including Apple TV, AndroidTV, Roku, and Amazon FireTV.
You can sign up for fuboTV or check out our review of FuboTV for more details.
Watch FreeForm on Vidgo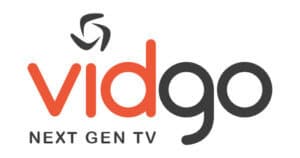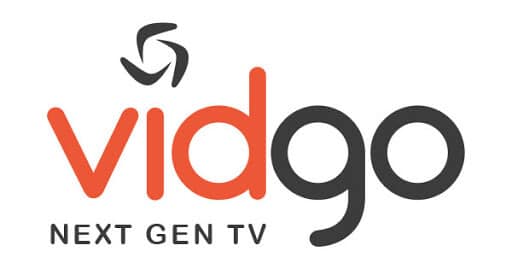 Vidgo is a newer streaming service that offers fairly competitive pricing over other live streaming services. They provide a DVR for 90 days with the Vidgo "Plus" plan, but you need to upgrade to the "Ultimate" plan to keep the DVR past 90 days. Vidgo includes FreeForm in its Core package, along with over 60 other channels. Subscribers can sign up for the Core Plan for $69.99 per month.
Vidgo is supported on available on Android, iOS, Roku, Apple TV, and Fire TV. You can also stream the service on up to 3 devices at the same time. We have the full details in our guide to Vidgo's live streaming service.
YouTube TV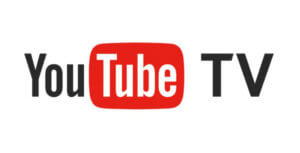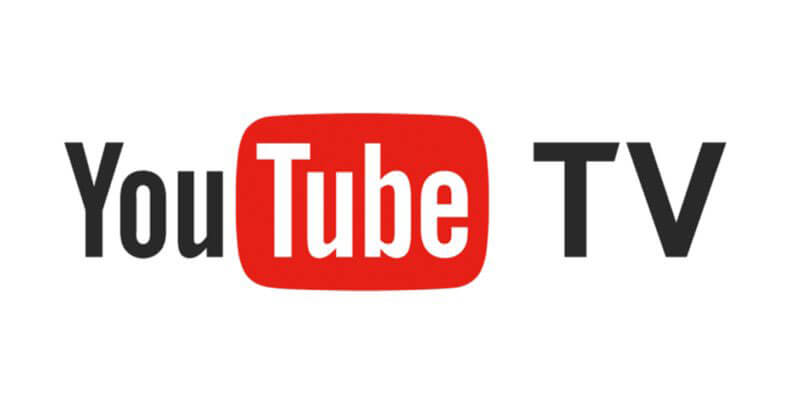 Another streaming service that offers Freeform, a slew of other channels, and a nice set of features is YouTube TV. A subscription to YouTube TV costs $72.99 per month and includes the following:
Check out my review of YouTube TV for all the details and channels available on the service. You can also check your Zip Code on YouTube TV's Website to see the available channels in your area.
Using the Freeform App
While all the streaming services mentioned above are supported on Roku and Amazon Fire TV Stick, you may want to watch some of the on-demand content available on the FreeForm app. Not to worry, FreeForm is available on several streaming devices. You can even use your login credentials for FuboTV, Hulu Live TV, Vidgo, DIRECTV STREAM, and Sling TV to unlock all the content on the app. The freeform app is supported on iPhone, iPad, Apple TV, Android, Fire TV, Android TV, Roku, and Chromecast.
Unlock Full Episodes on Freeform
For our example, let's assume we have a Hulu Live TV subscription and a Roku. We can follow the steps below to get the FreeForm app working on our device. While the steps below use Hulu and Roku to watch FreeForm, most streaming services and devices will have the same process.
Pick up a free trial to Hulu Live TV
Go to the channel store or app store on your device. On Roku, it's called the "Channel Store."
Search for "FreeForm"
Add the FreeForm app to your device and then open it.
Your Roku device will then show you an activation code and a URL.
Using a computer or mobile web browser, you go to the URL.
You will then be asked for a TV provider and a username/password. I'm entering the username and password I use for Hulu.
Once you sign in on FreeForm's website, your TV screen will refresh. You should now have access to all the video content the app provides.