If you live in the Philadelphia TV market and want to watch the Phillies, 76ers, or Flyers, you don't need cable. All these teams can be watched live on NBC Sports Philadelphia using a live TV streaming service and your internet connection. You can watch online through the web or even on your TV using a streaming device like a Roku. The Philadelphia Union are no longer on NBC Sports Philadelphia. See how to watch Philadelphia Union matches for info on how to stream their matches live.
How To Stream NBC Sports Philadelphia Live: If you live in the Philidelphia TV market, you can stream NBC Sports Philadelphia on FuboTV (Free Trial), YouTube TV (free trial), or Hulu Live TV (see if channel is available). NBC Sports Philidelphia is no longer available on Sling TV.
Watch NBC Sports Philadelphia without Cable
Three live streaming services offer NBC Sports Philadelphia in their channel lineup. However, you have to live in their broadcast area, which consists of southeastern Pennsylvania and southern New Jersey, and most of Delaware. This is true whether watching NBC Sports Philadelphia through cable TV or any TV streaming services mentioned below.
If you don't live in the Philadelphia metro area, you may want to look at this guide to work around sports TV blackouts. Otherwise, read on for information on watching NBC Sports Philadelphia online.
Watch NBC Sports Philadelphia on Hulu Live TV
Hulu Live TV carries NBC Sports Philadelphia for those subscribers living in the Philadelphia metro area. You can check to see which channels are available to you by entering your zip code on Hulu's channel finder.
Hulu starts with a free trial when you sign up, but costs $76.99 per month after the trial. You can cancel any time without penalty as there is no long-term contract. The list below shows some of what Hulu+Live TV has to offer:
live local ABC, CBS, NBC, Fox, and more in most markets of the country
Live access to popular channels found on cable. See Hulu's channel lineup for a full list.
Unlimited Cloud storage
Comes with 6 customizable profiles
Watch Hulu on 2 screens at once. Watch on unlimited screens for an additional $9.99 per month
Includes all the on-demand access you normally receive with standard Hulu. This includes Hulu Originals.
You can watch NBC Sports Philadelphia through Hulu on any of the following devices:
Apple TV (4th generation or later)
iOS and Android Smartphones and Tablets
Xbox 360 and Xbox One
Echo Show
Fire Tablets
Fire TV and Fire TV Stick
LG TV (select models)
Nintendo Switch
Mac and PC browsers
Samsung TV (select models)
VIZIO SmartCast TVs
Windows 10
Watch NBC Sports Philadelphia on fuboTV

fuboTV offers subscribers local and cable TV channels just as if you subscribed to a cable TV package, as NBC Sports Philadelphia is a part of their channel lineup. You can watch NBC Sports Philadelphia through fuboTV online or on your TV using a supported streaming device like a Roku or Fire TV Stick.
Like cable, NBC Sports Philadelphia is only available through fuboTV if you live in the Philadelphia TV market. I recommend checking their website to find the channels they offer in your area using this link.
FuboTV offers a 1-Week Free Trial, but there is no contract so you can cancel any time. If you cancel during your free trial, you will not be charged at all. Here are some features included with your subscription to fuboTV:
live local CBS, FOX, and NBC broadcast in many parts of the country
a ton of channels you usually find on cable like HGTV, History, FS1, and more
a cloud DVR for recording TV shows
stream to 10 devices at once (can upgrade to more)
The monthly cost of fuboTV currently starts at $74.99 per month. For more information on this streaming service, see our guide to fuboTV.
Watch NBC Sports Philadelphia on YouTube TV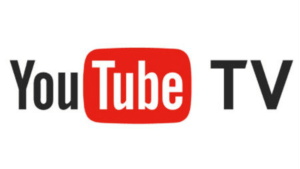 YouTube TV also offers NBC Sports Philadelphia live. NBC Sports Philadelphia is included in the base package for $72.99 a month if you live in the Philadelphia metro area. The live streaming service also includes a DVR and supports a host of streaming devices. YouTube TV supports Android, iOS, Apple TV, Fire TV, Chromecast, and more. The YouTube TV app has also returned to Roku devices after settling a dispute between the two companies. Like the other services, YouTube TV offers a free trial, cloud DVR, local broadcast channels, and many other features. Please read our review of YouTube TV for more details on their service.