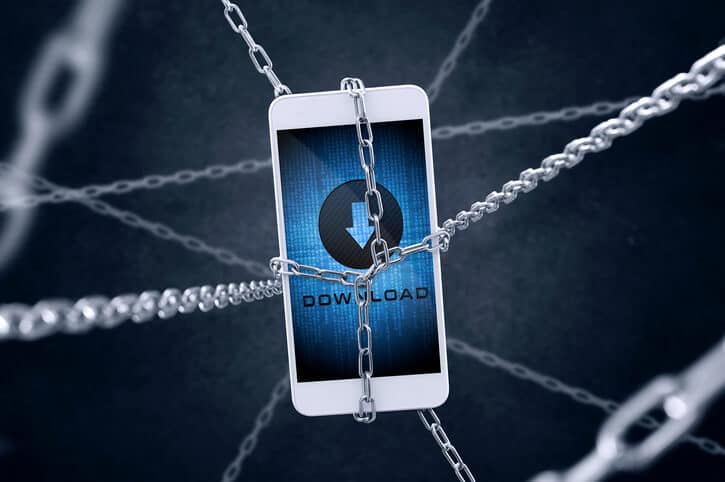 Get Around The Blackout with a VPN
There are several reasons some streaming services block content for specific users. Professional sports blackout local teams in most areas of the country. Services like Netflix block viewing content based on which country you are located. This technique is called geo-blocking.
Technologies like Smart DNS or a VPN can get around geo-blocking and make it appear your computer or smart device is located in another state or even country. This can help if you are traveling abroad by providing access to content you can typically view at home. It can also simply make it look like you live somewhere else.
A VPN service like IPVanish allows you to join a Virtual Network in another part of the country or world. The VPN makes it appear as if your computer is in that part of the world. A VPN also adds security benefits not available from a Smart DNS.
For instance, if you live in Canada, using a VPN based in the U.S. will allow you to view the U.S. version of Netflix, which has more content available than in Canada. For more information, check out this article where I explain what a VPN is and why everyone should use one.
This type of service is also used to circumvent sports network blackouts or simply to mask your identity online from would-be identity thieves. Of course, check with your content provider's terms of service to make sure you are not breaking any end-user agreements. We like to use IPVanish for getting around Geo-Blocking. We covered their service in our review of IPVanish.
Installing Your VPN
Installing IPVanish is extremely easy. Here are the steps.
Download and install the IPVanish client. Go to this page and click or tap "Download Now." It will automatically take you to the correct download page based on whether you are using Mac, Windows, iOS, or Android. Then you can download the client for your device from that page.
Follow the install instructions provided on the page. It's a typical "click next" type of install.
When you start the IPVanish Client, you will need to log into your IPVanish account. If you haven't signed up for the one, you can sign up here for under $4 per month.
Once signed in, the client starts, and it's just a matter of picking a city and country you want to computer to appear to be in using the dropdown menus. Then click "Connect."
The client will then connect you to the VPN, and your device will appear to be in that country.
Below we explain how to use a VPN like IPVanish to watch various sports, even if they are blacked out in your area.
Unblock Blacked Out Baseball Games on MLB.TV
MLB.TV provides access to every single MLB game played during the 2023 regular season. However, games are only live if you live outside a team's broadcast market and that game isn't airing nationally on a network in your area. Otherwise, the live broadcast is blacked out, and the game will be available on-demand later in the day.
You can get around the MLB.TV Blackout by using a VPN. MLB.TV blackouts are based on where you are located. They get this information from your device's IP address. VPNs provide you with a virtual IP address from the location of the VPN. This means you can use a VPN like IPVanish to simulate IP addresses in other parts of the world, allowing you to bypass the blackout and watch the game.
Setting up IPVanish for MLB.TV
The easiest way to set up IPVansh is on your PC or Laptop. I personally use a laptop that has an HDMI output so I can watch it on my TV. Just follow these steps.
Sign up for IPVanish.
Once you sign up, install the IPVanish client on your device. After that, it is simply a matter of starting the client, logging in, and clicking a city outside the US (and possibly Canada if it's a Blue Jays game.) I usually aim for the lowest latency. Canada is generally the best, but if the Blue Jays are playing, then most of Canada gets blacked out. In those cases, the U.K. and India tend to work well.
Your computer now looks like it is outside the black-out area.
Once the VPN is set up, you can sign up for MLB.TV. You can use your current billing address. The VPN will still open up all games since MLB.TV uses the location of the IP address presented by the VPN. Furthermore, you now have access to a VPN service for added security. For information on using IPVanish on other devices, check out the help section on the IPVanish Website.
What is Subject to the Blackout Delay?
Home and Away games of the designated team if you live within their blackout territory
Games that are broadcast nationally
Play in games (Playoff tie-breakers)
Post Season Games
Unblock Blacked-Out NFL Games on DAZN (NFL Game Pass)
UPDATE: This method is no longer recommended as DAZN has become very good at blocking VPN access and complicating the signup process. While this method has worked, many readers have been having complications when attempting to use this method to watch the NFL outside their region.
In 2022 NFL Game Pass International provided live and on-demand coverage of NFL Games if you live outside the US. In 2023 and beyond, NFL Game Pass International is accessed through a streaming service called DAZN. The beauty of NFL Game Pass is it provides you access to every NFL game since it's accessed from outside the US. You just need to make your device look like it's not in the United States. All we have to do is make our computer look like it is a country that carries NFL Game Pass International through DAZN, like Canada, and you can stream all NFL Games live as if you are living there.
I've tested a few VPNs and ExpressVPN works with DAZN to simulate a Canadian IP address and watch NFL Game Pass International on DAZN The steps are as follows:
Sign up for ExpressVPN
Once you sign up, install the ExpressVPN client. After that, it's simply a matter of starting the client, logging in, and click Canada as your location on the map to turn on the VPN. (I suggested Canada because it works for NFL game pass Internationa on DAZN)
Your computer now looks like it's in Canada.
Clear your browser cache. This is important in case DAZN stored a location cookie on your system
Once the VPN is set up, you can sign up for NFL Game Pass on DAZN. When you click "Sign Up Now" you should be redirected to the Game Pass International page where you can sign up for just $19.99 a month. That's significantly cheaper than NFL Sunday Ticket.
You can use your current billing address, but I recommend Paypal. The VPN will still open up all games since you are based abroad from the perspective of Game Pass.
I've tested this using my laptop. If I want to watch Game Pass on my TV, I connect my laptop to my TV, and I'm watching on the big screen.
Currently, NFL Game Pass on DAZN will be available on iPad, iPhone, Android Tablets and Phones, Xbox, Roku, Apple TV, and more. NFL Game Pass will provide the following functionality and more.
The ability to connect to multiple devices
Turn scores on and off to avoid spoilers
Condensed game versions that are about 30 minutes long
Full replay of every game from 2009 until the present day
Coaches Film
DVR Controls
You can learn more about NFL Game Pass on the DAZN website.
Unblock Blacked-Out NBA Games on NBA League Pass
NBA League Pass airs all their games live to international customers. To sign up for the international package, you need to make it look like your laptop is in another country.
Thankfully, you can use a VPN to simulate a foreign IP address. Currently, we recommend using IPVanish to get around the blackout.
Setting up IPVanish to Watch NBA League Pass
Sign up for IPVanish.
Once you sign up, you can download the IPVanish client. After that, it's merely a matter of starting the client, logging in, and click India. or another country that carries League Pass. (League Pass is available in all countries, with these exceptions.
Your computer now looks like it's in India.
Clear your browser cache. This step is important in case of Game Pass stored a location cookie on your system
When you watch games, make sure you set IPVanish to the country you registered. Also, note that this is likely a violation of the NBA League Pass terms of service.
Once the VPN is set up, you can sign up for NBA League Pass. You can use your current billing address. IPVanish should still open up all games.
Not only can you get around the blackout, you now have access to a VPN service for added security. If you are curious about VPNs, I've written an in-depth article explaining what a VPN is and how to use one.
Using Reddit Live Streams
To be clear, I don't do this because it's against the law, but there is no shortage of MLB, NBA, NHL, and NFL games available live over the internet. Reddit is usually the place to go to those shady live streams. If the law isn't deterrent enough, many of these sites have been a quick way to get malware or ransomware on your system.
These sites don't stick around long as they are constantly changing to avoid the long arm of the law. However, some sites aggregate the streams available streams. To find one simply do a Google search for "MLB live stream." A number of the results within the top 10 will contain live streams to MLB games online. Be warned, these sites show a lot of junk ads that prompt inadvertent downloads.
While it is possible to get to these live streams, paying every year to watch baseball legally seems well worth it to avoid the headaches experienced from finding an illegal live stream. However, if you want to walk the more nefarious line, I'd follow these tips when using these types of sports live streams.
Get yourself a VPN service like IP Vanish. They will keep your browsing private and encrypt your data. A VPN encrypts your data transmissions over the internet, adding a layer of security against identity thieves. For more information, see: Why You Should Use a VPN.
Be sure your anti-virus is up to date and turned on.
Never give any of these websites personal information or credit card info.
You don't have to download anything to watch these feeds, so don't run any popups prompting you to download something. They aren't required.
Now you are armed with the information you need to watch sports online. If you choose not to heed my advice and fall prey to the dark side's allure of free sports online . . . be careful.
Need More Information?
If this article didn't answer your specific question, head over to our Home Page! It will guide you to affordable internet providers, streaming services to meet your needs, information on antennas, and many more tools and resources to help you save money on TV and Internet access.
For the latest news tips and tricks on cutting the cord and other tech topics be sure to follow our Google News Feed, like our Facebook Page and Follow Us on Twitter.
Join Millions of Cord Cutters
*
Disclosure: Grounded Reason is supported by a small commission for purchases made through product links on this website. We do not accept compensation from companies attempting to sway our review of products.