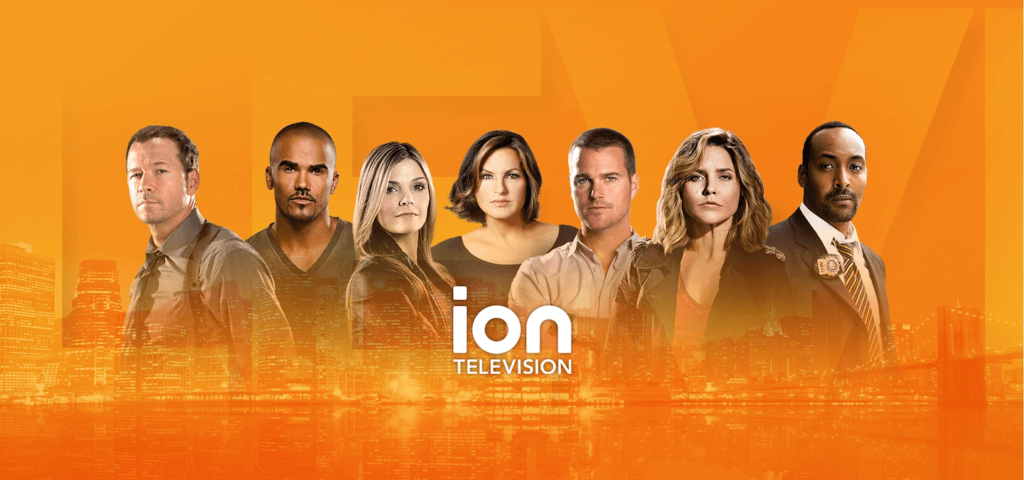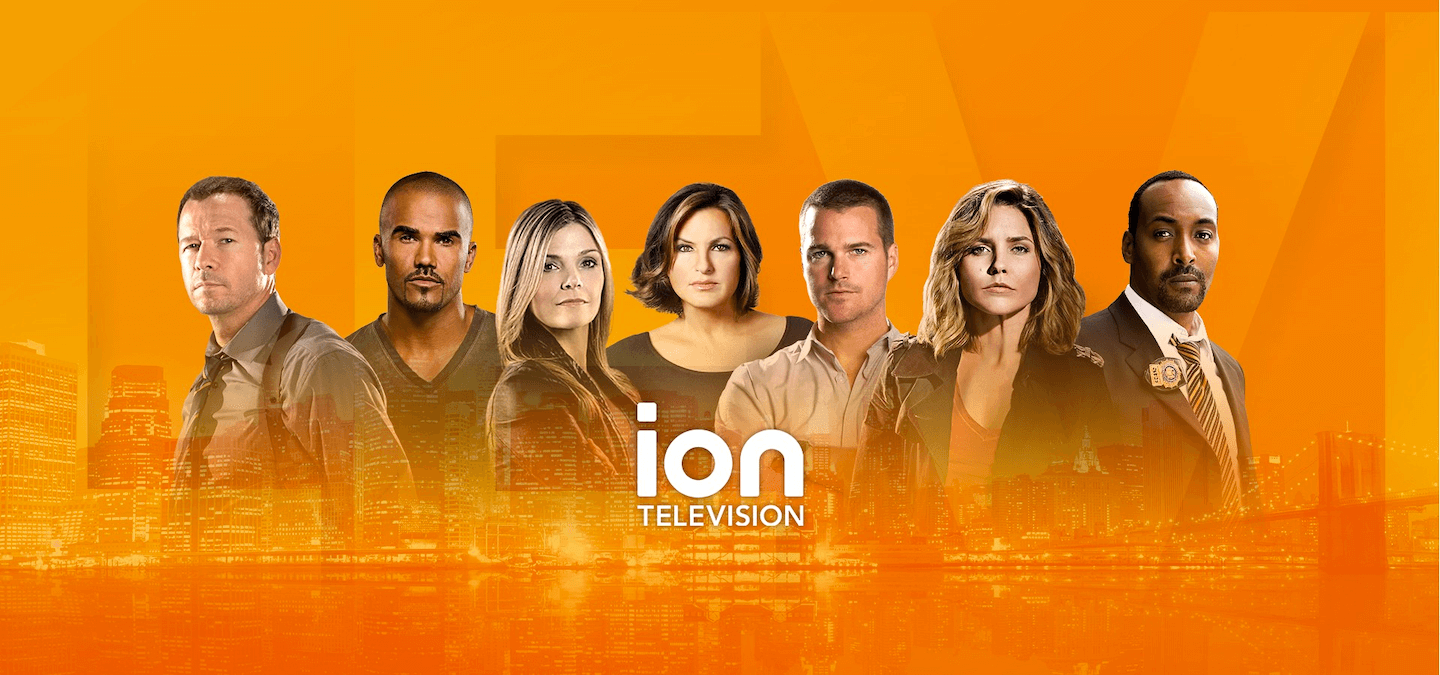 Ion TV is a great channel for fans of shows like NCIS, Law and Order SVU, Blue Bloods, Chicago P.D, and more. While Ion TV isn't available through any live streaming services like Hulu Live TV, Sling TV, Philo, Fubo TV, AT&T TV, Vidgo, or YouTube TV, there are still ways you can watch Ion TV without cable. Ion is mainly available over the air by using a TV antenna. However there is a way some of you can stream Ion TV online.
Where Is Ion TV Available
While Ion TV is available in 73% of United States households, you won't find it in every US TV market. The table below shows the TV station, channel, State, and TV market that carries Ion TV. Ion TV owns three TV channels, Ion TV, Ion TV plus, and Qubo (Ion's kid's channel). These channels may appear on sub-channels (e.g. 68.1, 68.2, 68.3) or be on more than 1 channel in your area. For this reason, some cities will show more than one Ion TV channel.
How To Watch Ion TV without Cable
There are two ways you can watch Ion TV without having to subscribe to a satellite or cable TV provider. You can watch Ion TV over the air using a TV antenna or stream Ion TV with Locast.
Watch Ion TV with an Antenna
If you live in a TV market that carries Ion TV, you can watch for free if you have a TV antenna. If you live in one of the TV Markets that carry Ion TV (see the table above) then install an indoor TV antenna, and tune to the TV channel for Ion. I recommend purchasing a TV antenna like the GE Ultra Edge antenna. As we said in our review of the GE Ultra Edge Indoor antenna, it provides a money-back guarantee with no questions asked if you purchase through Amazon. Purchasing an inexpensive antenna with a money-back guarantee eliminates the risk of paying too much for an antenna, setting it up, and realizing you cannot get reception for Ion TV.
When you set up your antenna, you want to put it in the best location to receive Ion TV. As we explained in our guide to using a TV antenna, find the location of the Ion TV broadcast tower in your area. You can do this by entering your Zip Code on the FCC's DTV Reception Map page. This will provide a list of broadcast TV stations in your area. Click the "Ion TV" channel in the list, and it will show you the direction of the tower, as shown in the image below.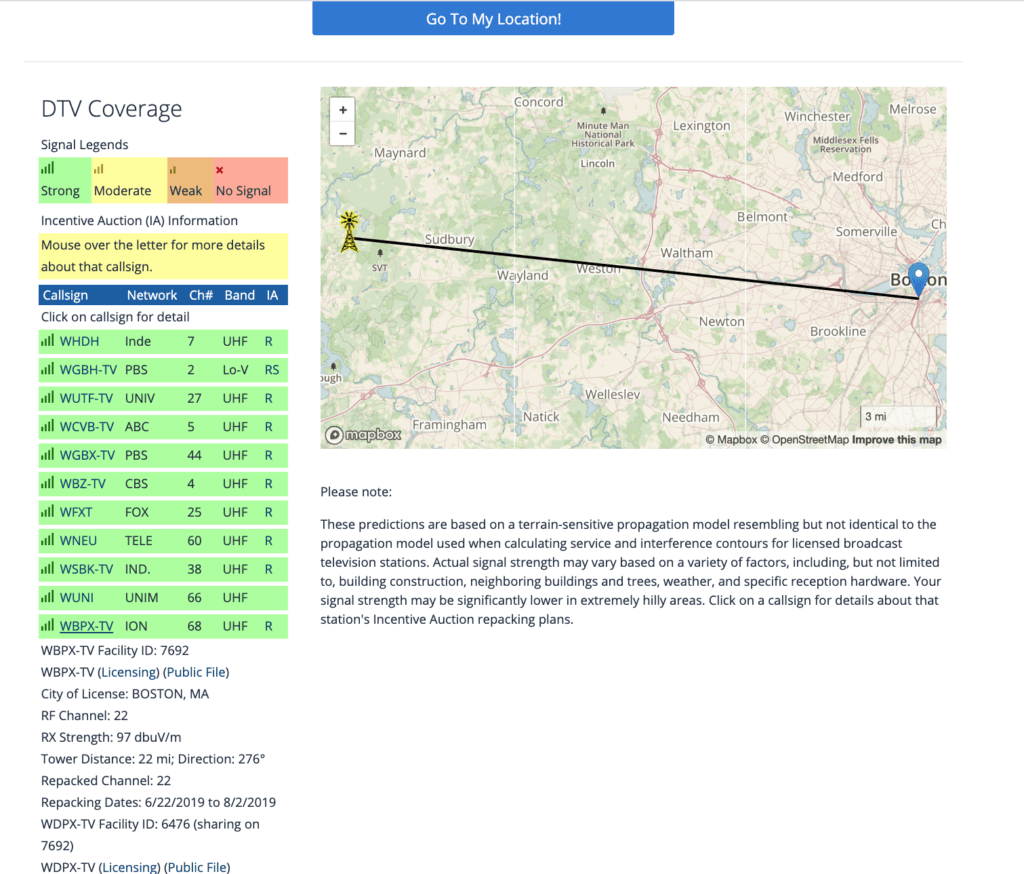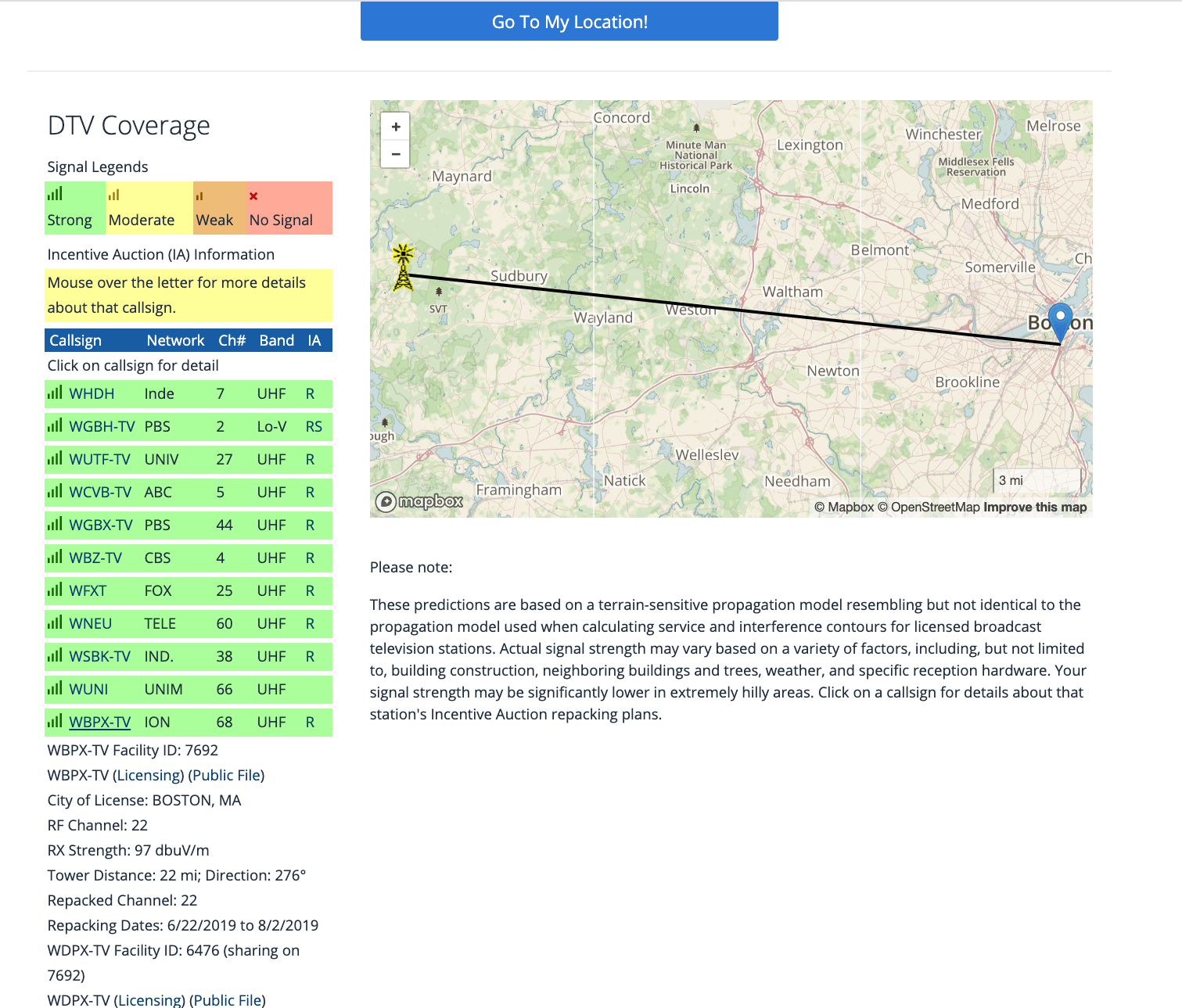 As you can see, positioning your TV Antenna to the west will provide the best opportunity to get good Ion TV reception. For more information on using a TV antenna, see our guide: The Ultimate Guide to Digital TV Antennas.
Stream Ion TV Free
If you don't want to use a TV antenna, there is a way to stream Ion TV for free with Locast. Locast.org is a non-profit public service aimed at bringing live, local channels to home viewers via the Internet. It provides the local channels available in your area through the web and even through streaming devices like AppleTV, Android TV, Roku, FireTV, AirPlay, and Google Google Chromecast. However, Locast is only available in select areas.
While Locast is technically free, the service does interrupt its broadcast every 15 minutes or so to ask for a donation of $5. If you decide to donate, then the message is removed, and you can watch without solicitation from Locast for donations. Please, note that the service also subject to a pending lawsuit from the major broadcast networks, so while the service is currently legal, it is unknown how long that status will last.
Locast is available in the following 33 TV markets:
Atlanta, GA
Baltimore, MD
Boston, MA
Charlotte, NC
Cleveland, OH
Chicago, IL
Dallas, TX
Denver, CO
Detroit, MI
Houston, TX
Indianapolis, IN
Los Angeles, CA
Madison, WI
Miami, FL
Minneapolis, MN
New York, NY
Orlando, FL
Philadelphia, PA
Phoenix, AZ
Portland, OR
Puerto Rico
Rapid City, SD
Raleigh-Durham, NC
Sacramento, CA
San Francisco, CA
Scranton, PA
Seattle, WA
Sioux City, IA
Sioux Falls, SD
Tampa Bay, FL
Tri-Cities (TN, KY, and VA)
Washington, D.C
West Palm Beach, FL
The Ion TV channels you can watch through Locast are in the table below. Ion TV owns three TV channels, Ion TV, Ion TV plus, and Qubo (Ion's kid's channel). These channels may appear on sub-channels (e.g. 68.1, 68.2, 68.3) or be on more than 1 channel.
For information on watching other TV channels online check out: How To Stream Specific TV Channels
Need More Information?
If this article didn't answer your specific question, head over to our Home Page! It will guide you to affordable internet providers, streaming services to meet your needs, information on antennas, and many more tools and resources to help you save money on TV and Internet access.
For tips and tricks on cutting the cord and other tech topics be sure to join our Facebook Page.
Join Millions of Cord Cutters
Disclosure: Grounded Reason is supported by a small commission for purchases made through some product links on this website. We do not accept compensation from companies attempting to sway our review of products.