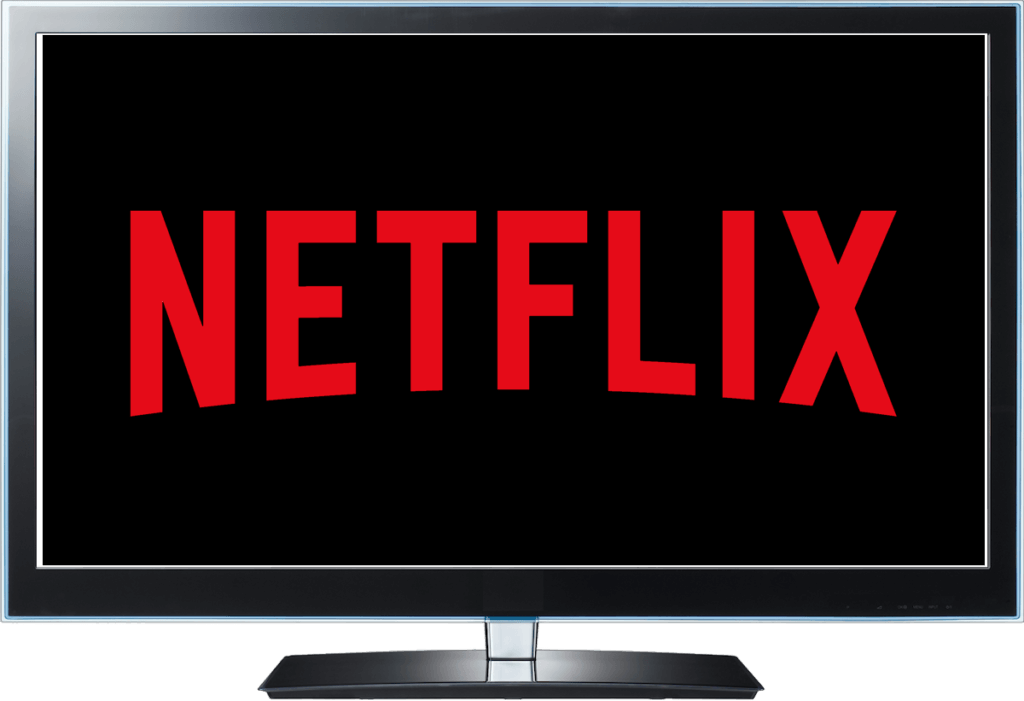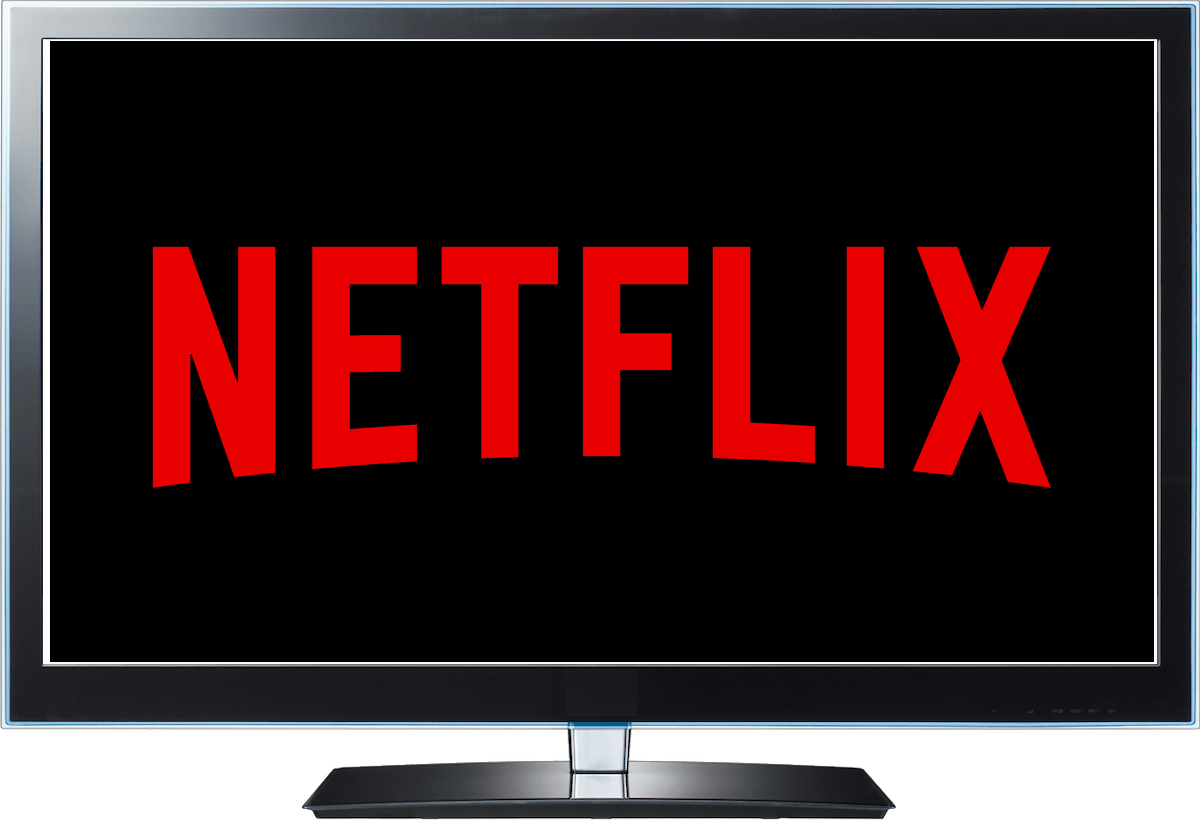 While I cover all the various services and devices you can use to watch TV without cable, I realized I hadn't covered the basics (like watching Netflix on a TV.) The easiest way to watch Netflix is on your TV is using a streaming device like Amazon Fire TV or Apple TV. I'll cover how to use those devices to watch Netflix on your television at home, but I'll also show you how to watch Netflix on your TV if you don't have a streaming device.
Using a Streaming Device to Watch Netflix
This is the method most people will want to use. Later in the article, I'll cover how to watch Netflix on your TV without a streaming device for those that don't want another device in their life, and for those that want to use a "watch party" extension like Teleparty (formally Netflix Party,) which only works on a computer browser. To watch Netflix on your TV you will need the following:
Access to the internet with at least a 5 Mbps connection
A Subscription to Netflix Streaming (If you don't have one, you can sign up here)
An HDTV with an HDMI port
An HDMI cable
A Streaming Device
A streaming device like a Roku or Amazon Fire TV plugs into your TV's HDMI port and allows you to use apps or "channels" on a TV much like you do on a smartphone. Most of these devices already have Netflix installed. If not, you can simply download the Netflix app from the devices channel store.
Which Streaming Device to Use
We have an article that helps you chose the best streaming device for you, but it ultimately comes down to two choices.
Setting Up Your Streaming Device
Regardless of which streaming device you chose, the setup for both is basically the same. Follow the steps below:
Locate the HDMI port on the back or side of your television. My port is on the side of the TV and is pictured below. It's the port at the top.
Both Roku and Fire TV sticks have a built-in HDMI connector. Plug it into the port and then connect the power supply. (If you purchased a different streaming device, you might need an HDMI cable to connect the device to the TV.)
The devices are straightforward to setup. Once you power on your TV, switch your input to the HDMI port you plugged the streaming device into and follow the on-screen setup instructions.
Setting Up Netflix
Netflix typically comes preinstalled on your Roku and Amazon Fire TV devices. If you don't see the Netflix App on your device's home screen, you can search for "Netflix" on your device's "channel store." Netflix is free to download but requires a monthly subscription starting at $8.99 to use. Once you sign up for the service, open the app on your TV, enter your username and password, follow any on-screen instructions to set up a profile, and then start streaming. It's that easy. You can learn more about Netflix in our Netflix review.
Watching Netflix on Your TV From a Laptop
In this section, I will show you how to hook up your laptop or computer to an HDTV and watch Netflix streaming on your TV. This will not only work for Netflix but just about any streaming service. This is also very handy if you want to use the Chrome Netflix Party extension (Now Called Teleparty) to have a watch party with friends and want to watch Netflix on your TV from your browser on a laptop.
To do this, you will need the following:
Access to the internet with at least a 5 Mbps connection
A Subscription to Netflix Streaming (If you don't have one, you can sign up here)
An HDTV with an HDMI port
A laptop with an HDMI port
An HDMI cable
Connecting your Laptop to Your TV
Below is a diagram of my home network. Most of you will have a similar setup. It doesn't have to be the same. You may have a cable modem and router in 1 device, where mine is two separate devices.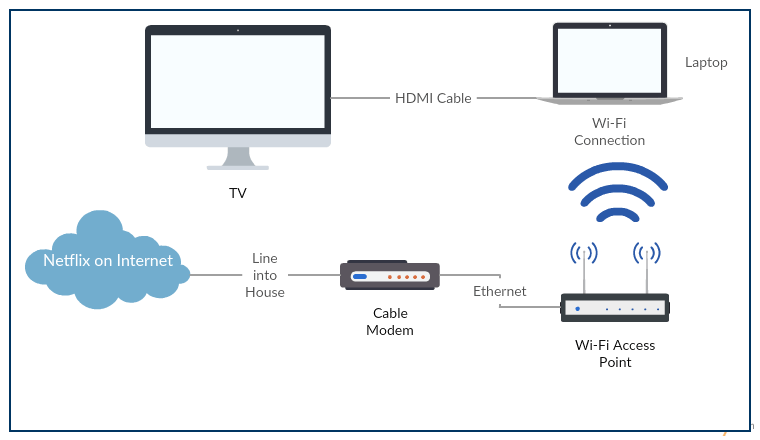 As you can see, we will use your laptop to stream Netflix by connecting your laptop to the TV with an HDMI cable. Your TV will then mirror your laptop display to play movies and TV from Netflix. This will work for other streaming services like Amazon Prime, Hulu, and Sling TV as well. In fact, I use the instructions in this guide with MLB.TV to watch baseball online.
Obtaining an HDMI Cable
If you don't have an HDMI cable, you can pick one up on Amazon, Walmart, Bestbuy, etc. I'd recommend this inexpensive 6-foot cable from Amazon. The HDMI cable should look like the picture below. Both ends of the HDMI cable should look identical.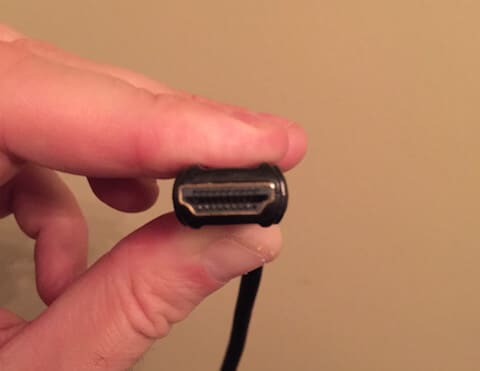 Connect HDMI Cable to Laptop
Locate the HDMI port on your laptop. Mine is pictured below.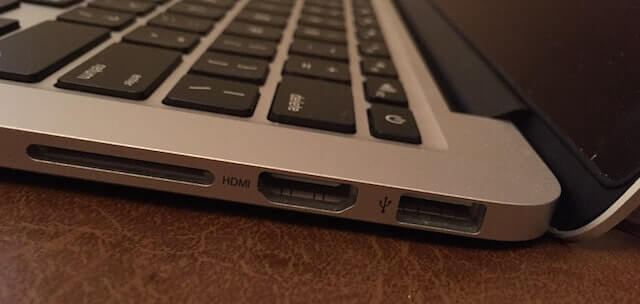 Insert one end of the HDMI cable into the HDMI port (pictured above).
Find HDMI Port on TV
Locate the HDMI port on the back or side of your television. My port is on the side of the TV and is pictured below.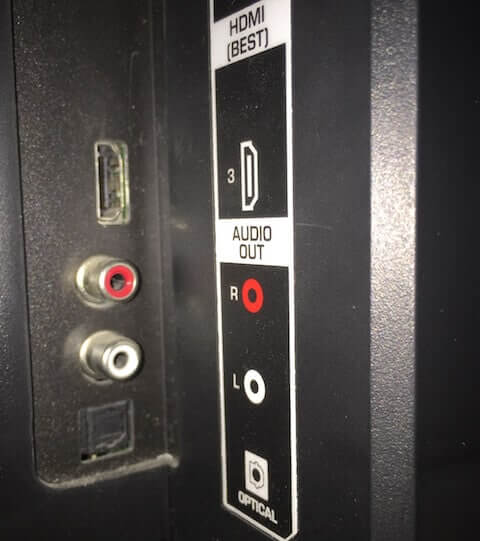 Notice how this my 3rd HDMI port is labeled "3" just above the "Audio Out" ports. Below is a close up image of what the port looks like.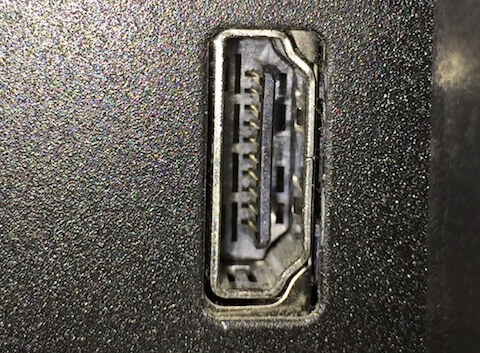 Insert the other end of the HDMI cable into the port on the TV, as shown below.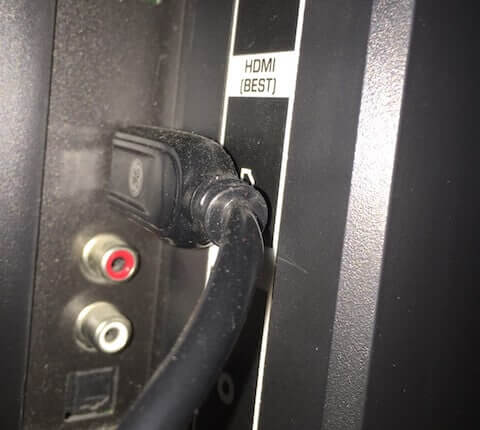 Watch Netflix on TV from your Laptop
Remember how I pointed out that my computer was plugged into HDMI 3. On my television remote, there is a button that says, "Input." It allows me to cycle through the various inputs on my TV. When I get to "HDMI-3", I see that my computer is now mirroring its display to the TV. It's like I have a super-sized monitor. From there, I navigate to Netflix on my laptop, sign in, and anything I watch on the laptop will also play on my TV. It will even work with a Netflix Watch Party browser extension.
My laptop display automatically mirrors the television. This should also happen on both Mac and Windows laptops. If you have a black screen, desktop, or other images on your screen, it's possible your display setting is extending the desktop to the TV instead of duplicating it. Here is how to set the display settings to duplicate the laptop display to the TV on various operating systems.
Display Windows 10 to TV
Setting your display to duplicate in Windows 10 is very similar to doing it in 7 or 8.
Right Click on the Desktop and choose "Display Settings."
Click the Multiple Displays drop-down list, and select Duplicate these displays.
Click Keep Changes if you are prompted to save the changes.
Display Mac to TV
From the Apple menu, choose System Preferences.
From the View menu, choose Displays.
Click the Arrangement tab.
Check "Mirror Displays" in the bottom-left corner.
Display Windows 8 to TV
(This is how to do this in Windows 7 as well)
If your Windows 8 laptop isn't displaying on your TV, then try the steps below.
"Screen Resolution."
From there change, the dropdown menu for "Multiple displays" from "Extend these displays" to "Duplicate these displays."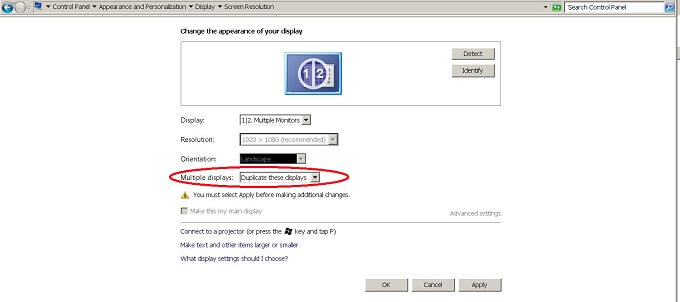 After that click "Apply", then "OK." The display should now be duplicated to your television.
Learn More About Streaming
Now that you know how to watch Netflix on your TV, you can do the same with just about any streaming service available to you. For more information on streaming TV, see our article on How To Watch TV without Cable.
Need More Information?
If this article didn't answer your specific question, head over to our Home Page! It will guide you to affordable internet providers, streaming services to meet your needs, information on antennas, and many more tools and resources to help you save money on TV and Internet access.
For the latest news tips and tricks on cutting the cord and other tech topics be sure to follow our Google News Feed, like our Facebook Page and Follow Us on Twitter.
Join Millions of Cord Cutters
*
Disclosure: Grounded Reason is supported by a small commission for purchases made through product links on this website. We do not accept compensation from companies attempting to sway our review of products.