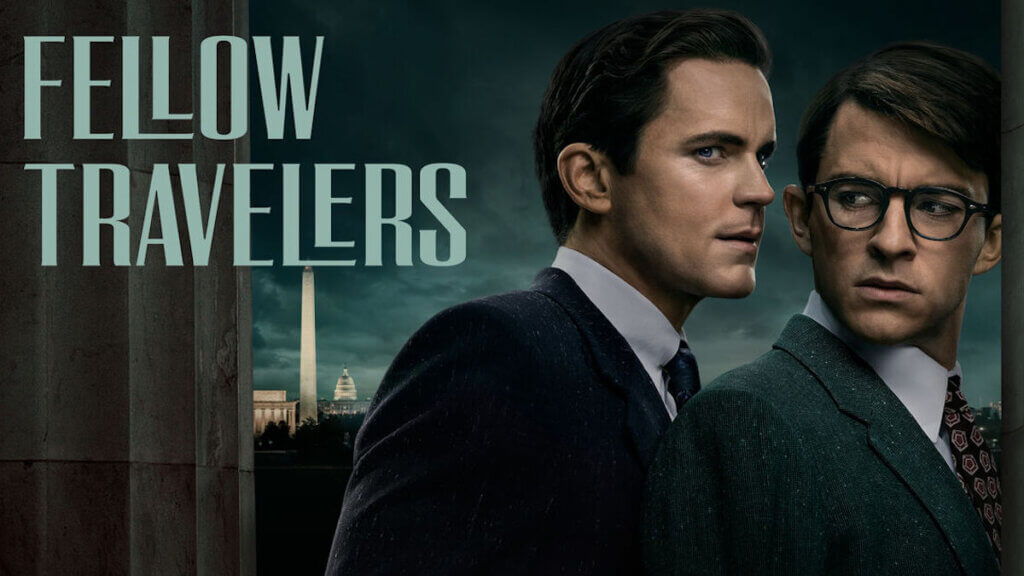 During the era of McCarthyism and the "Second Red Scare," another wave of repression was occurring with the "Lavender Scare." The moral panic around homosexuality led to hundreds of federal employees losing their jobs or hiding their identities. Set amid this turmoil, Showtime's Fellow Travelers follows the path of two political workers who embark on a passionate relationship that lasts for decades.
About Fellow Travelers
Hawkins Fuller (Matt Bomer) and Tim Laughlin (Jonathan Bailey) are political staffers whose romance blooms just as McCarthyism is seeing the country. Constantly under threat of exposure, their romance continues to grow through several tumultuous decades, from the protests of Vietnam to the drugs and discos of the 1970s and into the 1980s AIDS crisis.
Based on Thomas Mallon's novel, Fellow Travelers explores not just their complicated love story over these years, but several plotlines of characters struggling through an era of complex political battles and societal expectations. Like a political thriller, we watch each navigate the challenging waters of expectations, truth, and betrayal. The series co-stars Allison Williams, Jelani Alladin, and Noah Ricketts.
When to Watch: Fellow Travelers will air on Sundays at 9:00 p.m. on Showtime, but be available two days earlier on Fridays via streaming on Paramount+ with Showtime.
Easiest Way to Watch Fellow Travelers: Fellow Travelers is available on Showtime, which is now part of Paramount+. Paramount+ with Showtime costs only $11.99 a month after a 7-day free trial.
Where To Watch Fellow Travelers
You can stream Fellow Travelers on Paramount+ with Showtime service and through the Paramout+ app. A Paramount+ Premium with Showtime package is $11.99 a month. Once you subscribe, download the Paramount + app to your supported device to watch Showtime Originals, movies, and more, as well as all of the content that Paramount+ offers. This includes Paramount+ originals like Poker Face and access to live CBS content. Check out our review of Paramount+ for more.