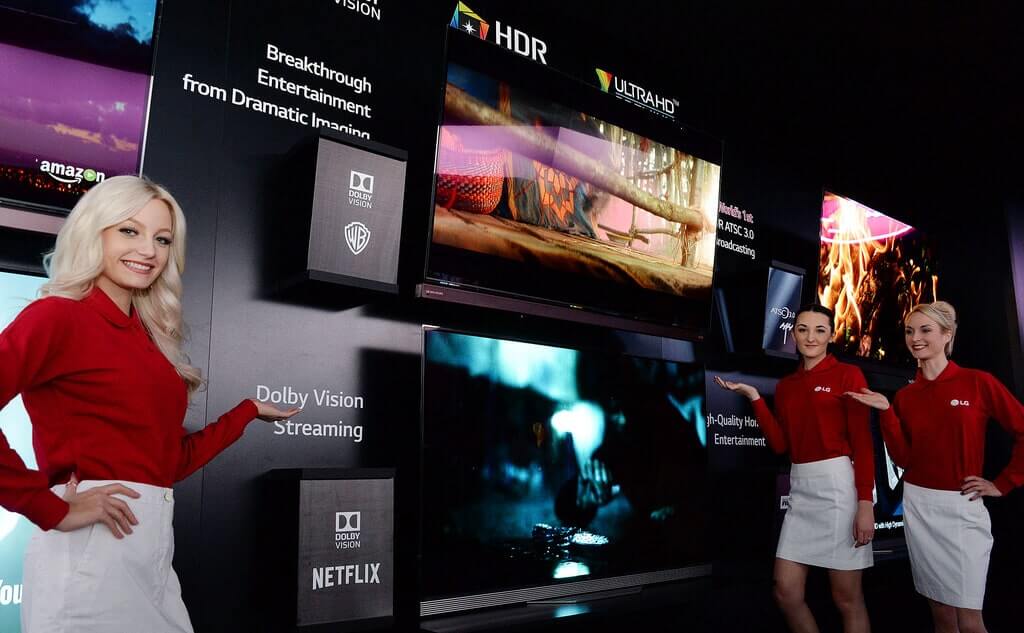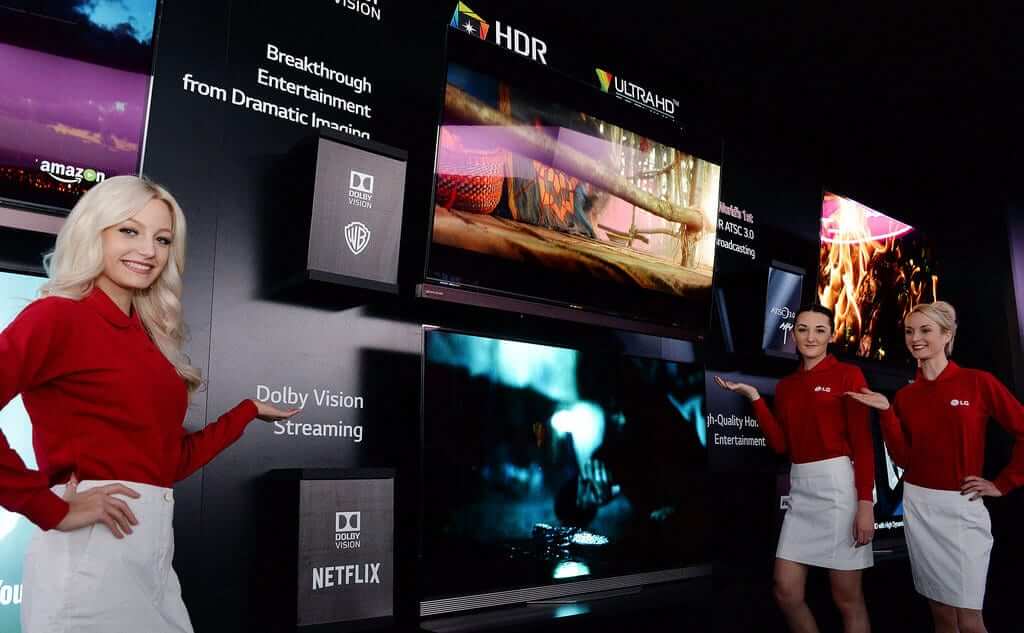 It was only a few years ago when 4K Ultra High Definition (UHD) video resolution hit the market. Already, consumers are being asked to consider and a new standard when purchasing a television. High Dynamic Range, or HDR, is the latest specification you are likely to see when looking for a new television. Today, I'm going to explain everything you need to know about the new HDR video standard.
Difference Between 4K UHD and HDR
Before we get into the details of HDR, I want to explain the difference between 4K UHD and HDR. I briefly covered this in my article on the latest Roku devices, but it's worth mentioning again. 4K video is a standard that dictates the number of horizontal pixels that are on the screen. 4K and 8K UHD TVs will have roughly 4000 and 8000 horizontal pixels respectively on the screen. Likewise, 720p and 1080p high definition TVs have 720 and 1080  horizontal pixels on the screen.
High Dynamic Range or HDR, is a standard that governs the quality of those pixels. Therefore, if you want a state of the art TV, you will want a TV that has 4K  UHD and HDR. You could pay extra and get 8K UHD resolution, but I think that's a bit overkill.
Now you are probably wondering what effect HDR pixels have over picture quality. Well, it's all about the color and the contrast.
HDR Means Better Color and Contrast
Contrary to what many consumers think, the TV's resolution isn't the most important aspect when it comes to picture quality. How light or dark the TV displays (contrast ratio) along with the accuracy of the colors play a much more important role in how people judge the quality of an image.
Time and time again, people will judge a TV with higher contrast ratios and color accuracy as having higher picture quality, even against a higher resolution TV. The HDR standard increases the pixels range of both color and contrast. The increased range provides the ability to display the brighter parts of an image even brighter and the darker parts even darker, providing more depth to the image.
Also, the HDR standard includes another standard called the Wide Color Gamut (WCG). WGC allows each pixel to show more reds, blues, and greens, creating a more life-like video. An HD TV without HDR can show a little over 16.7 million colors  (256 reds X 256 blues X 256 greens.) A TV with the HDR standard can display over 1 billion colors.
The additional colors and contrast allow the TV to make objects on the screen appear closer to how they appear in real life. A good example is the color of street signs on TV. The red in a stop sign on TV never "pops" as it does in real life. HDR creates a more life-like video, which translates to better picture quality.
HDR10 Vs. Dolby Vision HDR
You didn't think this would be as simple as just one HDR format, did you? Not to worry, one format encompasses the other making this a little easier to sort out. HDR10 is an open source HDR format that is based on 10-bit color depth. This amount of depth provides 1024 reds, 1024 blues, and 1024 greens combining for over 1 billion colors.
Dolby Vision HDR is a proprietary format that more than doubles the contrast ratio of HDR and uses 12-bit color.  This provides 4096 possibilities for each red, blue and green which adds up to over 68 billion colors.
Ultimately, a Dolby Vision HDR TV will have better potential picture quality than an HDR10 TV. However, it seems content producers are adopting the HDR10 format. The picture will only be as good as the content format allows. Dolby Vision HDR can display the HDR10 format, so there is no harm is buying a Dolby Vision HDR TV. However, you may not see a benefit to picture quality until more content adopts the Dolby Vision HDR standard.
HDR Streaming Devices and Content
If you want to take advantage of the benefits of HDR not only will you need an HDR TV, but you will also need HDR content and a streaming device that supports HDR. Currently, the Nvidia Sheild, Roku Premiere+ and Roku Ultra HD support HDR10. The Xbox One S and PS4 Pro also support the HDR10 format. If you want Dolby Vision HDR, then the Chromecast Ultra is the only option out there at the moment.
As for content, Netflix, Amazon Prime Video, and YouTube all have a decent amount of content in the HDR10 format. Vudu, Netflix, and Amazon Prime Video have a bit of Dolby Vision HDR, but it's sparse.
Which HDR is Right for You
My recommendation is to save a bit of money and opt for HDR10. There just isn't a lot of Dolby Vision HDR content out there. That said, if you can find an affordable Dolby Vision HDR TV, I'd buy that over a similarly priced HDR10 TV. Just remember, if you opt for Dolby Vision, remember to get yourself a Chromecast Ultra if you aren't happy with the streaming apps available on the TV.
Need More Information?
If this article didn't answer your specific question, head over to our Home Page! It will guide you to affordable internet providers, streaming services to meet your needs, information on antennas, and many more tools and resources to help you save money on TV and Internet access.
For tips and tricks on cutting the cord and other tech topics be sure to join our Facebook Page.
Join Millions of Cord Cutters
Disclosure: Grounded Reason is supported by a small commission for purchases made through some product links on this website. We do not accept compensation from companies attempting to sway our review of products.