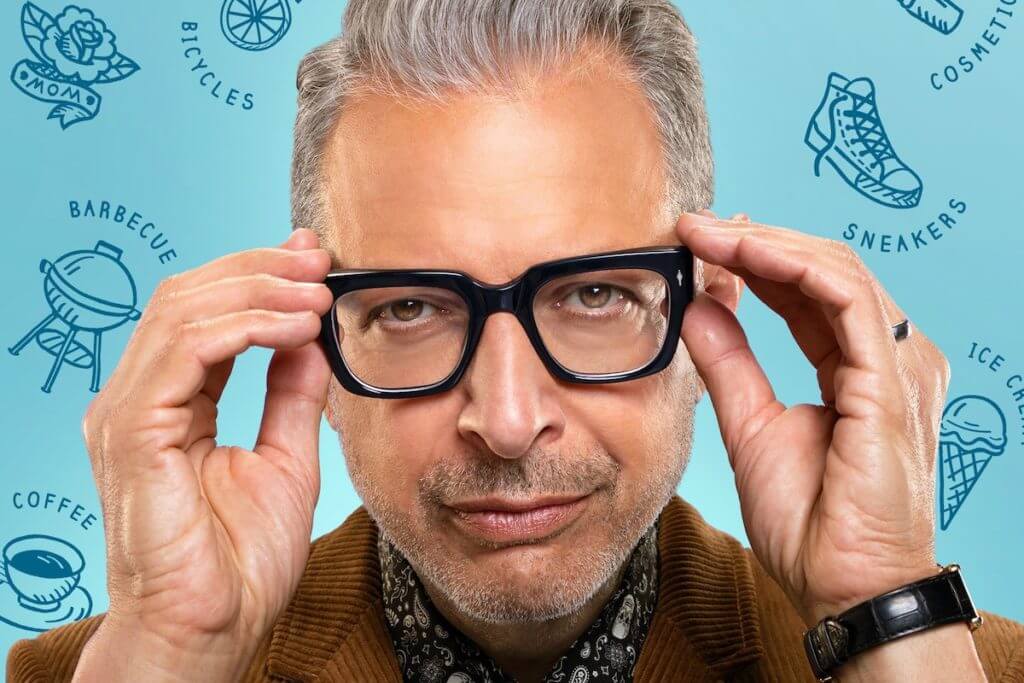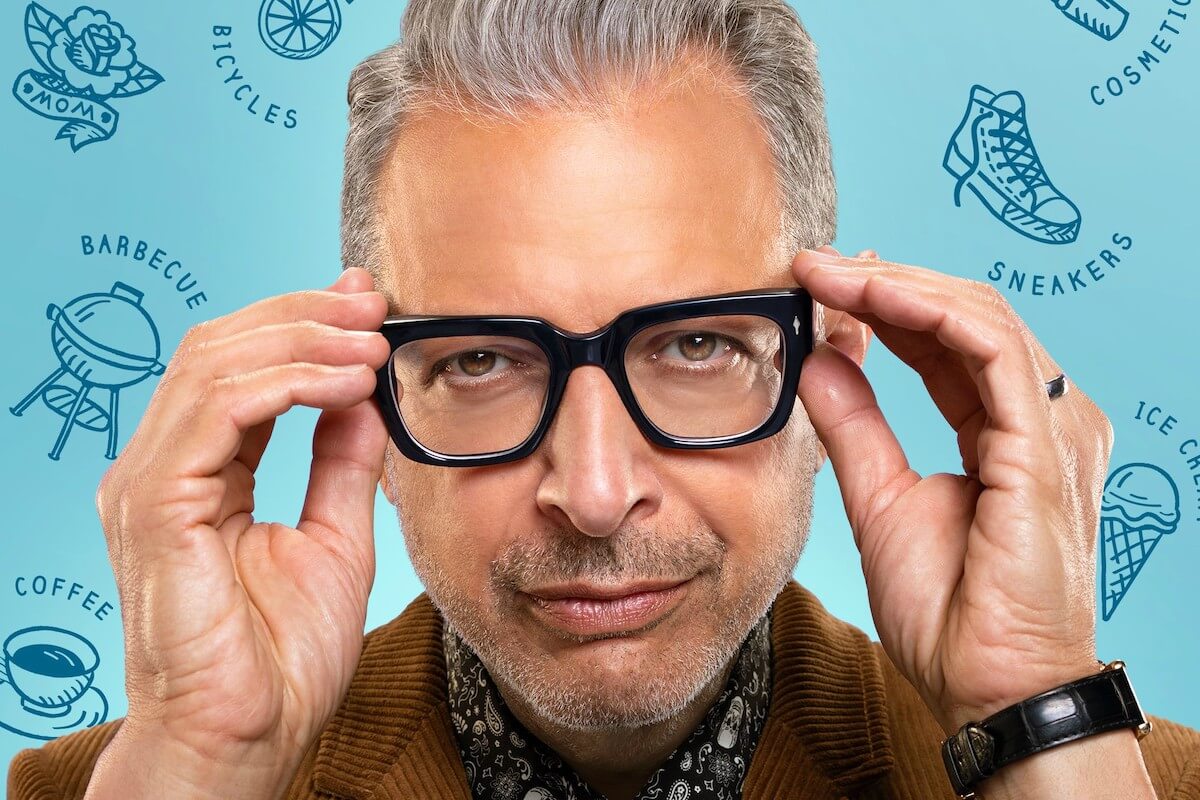 "When you explore the ordinary, you might just discover the extraordinary." Have you ever just been fascinated by a random thing you don't know the origins of? Country line dancing, synchronized swimming, denim, or sneakers? Jeff Goldblum is. And now, the delightful and quirky actor is taking audiences along on an exploration of whatever fascinates him in a new Disney+ series from National Geographic, The World According to Jeff Goldblum.
What is The World According to Jeff Goldblum About
Debuting with the new Disney+ streaming service on November 12 (see our review of Disney+), The World According to Jeff Goldblum is an educational documentary program driven by curiosity. In each episode, Goldblum (Jurassic Park, Independence Day) digs into the history and development of everyday items that people are passionate about, learns about how they are made, the culture of popularity surrounding them, and just what makes them exciting and appealing.
In the first episode, Goldblum dives into the works of sneakers, kicking off with a trip to "Sneaker Con." On the floor of a convention center in Ohio, thousands of Sneakerheads, hardcore collectors of sneakers, exchange millions of dollars of cash are exchanged for individuals pairs, tables full of new pairs in bulk, and customized designs. As he explores the subculture of sneaker collecting, we see business deals go down on camera (and off as Goldblum riffs on The Godfather).
Combining science, history, inspiration, and the people behind them are the elements that establish the formula for the show. Goldblum meets with several groups of people—the innovators and makers, passionate obsessives, and the members of the subcultures who have a personal connection to the object at hand.
After Sneaker Con in the first episode comes a colorful and playful history lesson on the development of the rubber process that made sneaker soles possible, and then a tour of the Adidas headquarters in Portland, Oregon. There we see the science behind testing the footwear development and how the shoes respond to every movement an athlete—or actor—makes. Jeff Goldblum gets in on the action by running through the paces that test the shoes for his unique movements and explores the technology that reads a customer's emotional reactions through their face. Here he may be benefitted by his lengthy acting experience!
Driven by his inquisitive nature and entertaining engagement with the people he interviews, Goldblum approaches each item with three angles, the How, Now, and Why: the story behind how it's made; how it has become part of people's everyday life; and the surprises behind the success and future of these items.
With this approach—and very little research—throughout the series, he lets the experts and fans of such things as tattoos, ice cream, coffee, and swimming pools share what makes them unique. The third step of the sneaker journey hits the courts and the gallery and workshop of a custom sneaker artist, who builds a custom pair for Goldblum, who then joins the fad of unboxing his new shoes for the internet world.
When are Episodes Available on Disney+
With the first episode of The World According to Jeff Goldblum launching on November 12, the following episodes of the 12-part series will land on Disney+ weekly each Friday. Every week, join Goldblum as he queries, laughs, tastes, and dances his way through his exploration with a quirky and childlike enthusiasm that makes him a beloved popular culture icon
One of the elements that make the show appealing is that Goldblum doesn't do much research before each episode, instead comes in with the basic information he knows and a bunch of questions. This helps keep the show feeling unscripted and as improvised as possible.
National Geographic and Nutopia produce the World According to Jeff Goldblum. The first of the 12-part series kicked off with Disney+ on November 12, and episodes air weekly on Friday
How to watch The World According to Jeff Goldblum
The World According to Jeff Goldblum is part of the new Disney+ streaming service that launched November 12. The subscription costs $6.99 a month or $69.99 a year, after a 7-day free trial. A subscription allows for unlimited downloads of content to up to 10 devices for viewing offline, and the ability to stream on four different devices simultaneously.
Disney+ is available on mobile devices (iOS and Androids); desktop computers; PlayStation 4 and Xbox One gaming consoles; Roku; Apple TV; smart TVs such as LG, Samsung, and Android TVs; and Chromebook, Chromecast, Apple AirPlay, and Amazon FireTV. Check out our review of Disney+ for more information.
Need More Information?
If this article didn't answer your specific question, head over to our Home Page! It will guide you to affordable internet providers, streaming services to meet your needs, information on antennas, and many more tools and resources to help you save money on TV and Internet access.
For tips and tricks on cutting the cord and other tech topics be sure to join our Facebook Page.
Join Millions of Cord Cutters
*
Disclosure: Grounded Reason is supported by a small commission for purchases made through some product links on this website. We do not accept compensation from companies attempting to sway our review of products.