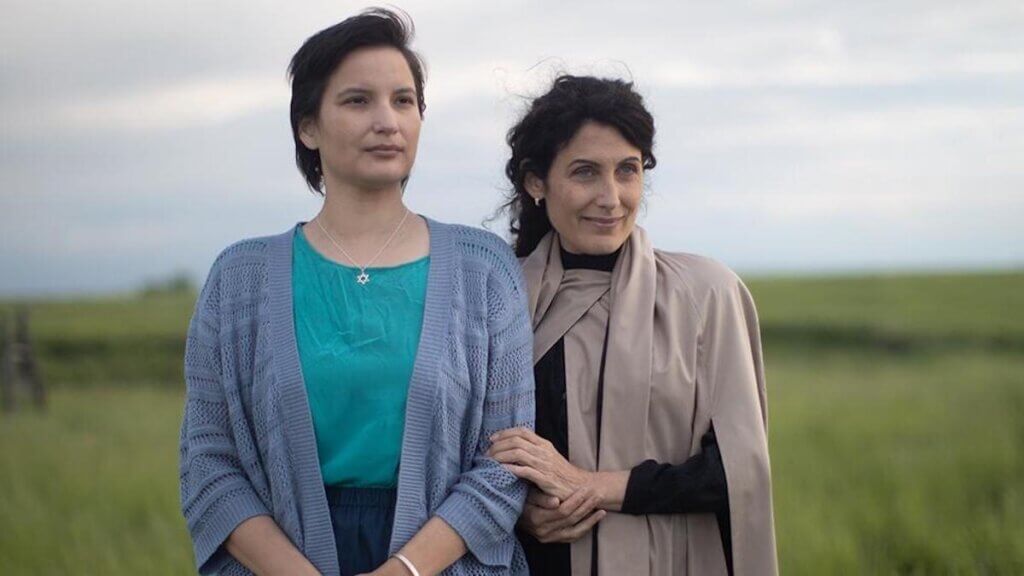 Little Bird is a celebrated Canadian drama that was released in the spring of 2023. The series follows a First Nations girl who was removed from her home in Saskatchewan and adopted by a Montréal family. Two decades later, she is on a quest to find the family and home she lost. The show comes to American audiences on October 12 on PBS.
About Little Bird
In a story of resilience in the face of trauma, the series follows Bezhig Little Bird (Darla Contois) as she embarks on a journey to find her birth family and the truth of her history. Adopted into and raised by a Montréal Jewish family from the age of 5 as Esther Rosenblum, Bezhig longs to find the family she lost.
As a young woman in her 20s, Bezhig, now Esther, seems to have it all. She has been raised in an affluent family, gone to law school, and is engaged to a successful young doctor. But as she struggles to be accepted by her fiance's family, she begins to yearn to learn more about the family she was taken from, including her birth mother and siblings. Her quest will take her on an emotional and challenging journey of discovery as she treks across the Canadian Prairies and learns the truth behind her adoption and the dark history of her country.
The story is inspired by the very real "Sixties Scoop," a period lasting nearly 30 years, in which indigenous children were "scooped" from their families and communities to be placed in foster homes and then adopted by white families, according to "child welfare" measures conducted by the Canadian government.
The series also stars Ellyn Jade, Osawa Muskwa, Joshua Odjick, Imajyn Cardinal, Mathew Strongeagle, Eric Schweig, Lisa Edelstein, and Michelle Thrush in supporting roles.
The six-part miniseries will begin airing on PBS on Thursday, October 12. You can watch PBS through several PBS-based streaming services, as well as through YouTube Live TV (free trial).
When Does It Air: Little Bird airs on Thursdays at 9:00 p.m. ET
Where Does it Air: Little Bird airs on PBS.
How Many Episodes: Little Bird has six parts.
How to Watch: Stream via the PBS app or with YouTube Live TV (free trial). You can also stream through Amazon Prime Video with a 7-day Free trial to PBS Masterpiece, or via the PBS app if you are a PBS Passport member.
How to Watch Little Bird on PBS
You don't need cable to watch PBS, as the live local broadcast of PBS streams free in most U.S. TV markets. You can also watch numerous PBS shows live and on-demand through the sources covered below. You can also read more in-depth information on each option in our How to Watch PBS Without Cable article.
Watch on The PBS App
While it isn't well advertised, PBS streams the feed of the live local PBS channel of over 125 PBS member stations, so it is likely a live local PBS station streams through the PBS app in your area.
Watch PBS With an Antenna
Generally, if you live in a city or the suburbs, you can watch PBS over the air using something as simple as this $25 Flat TV antenna (or learn more with our piece on How to Choose a TV Antenna). You can see if PBS is available over the air using this FCC page.
Other Streaming Services with Live Local PBS
The following streaming services offer a live broadcast of PBS, athough you have to double-check your local availability.
YouTube TV
YouTube TV is $72.99 per month and offers the live PBS broadcast of over 100 PBS member stations across the U.S. You can see the channels available in your area by entering your zip code on YouTube TV's channel finder. YouTube TV supports Android, iOS, Apple TV, Fire TV, Chromecast, Roku, and more. Be sure to check out our review of YouTube TV for more information, and don't forget to sign up for their free trial.
DIRECTV STREAM
DIRECTV STREAM offers PBS and more for a price of $79.99 per month, and there are several plan upgrades available as well. The service supports Apple TV, iOS, Android, Amazon Fire TV, Chromecast, and most modern web browsers. See this promo page for current deals, or our review of DIRECTV STREAM for more details.
Watch Little Bird with PBS Passport
Another option for finding PBS shows is to get a Passport membership through PBS. Purchasing a Passport membership for $5/month will give you a wider variety of PBS shows than the website alone, including those in the Masterpiece series, although some shows are not available on Passport, so it's best to check first if you're looking for a specific program.
PBS Masterpiece on Amazon
Another way to watch major PBS programming like Little Bird is through the Masterpiece channel add-on on Amazon's Prime Video. At $5.99/month, it offers thousands of popular titles from PBS.