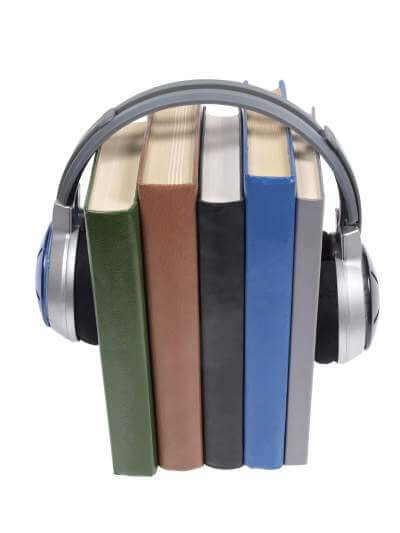 After being completely obsessed with the Serial Podcast, I have completely come around on audio books, or "audiobooks." Whichever way you spell it, audiobooks aren't just for long car rides anymore. With smartphones and earbuds becoming standard issue for many, it's extremely convenient to work out, walk the dog, or do chores while listening to the top audio books people are raving about.
As for me, having two little ones has regulated my literature to 'Captain Underpants' and 'Chika Chika Boom Boom.'  Having access to the books on audio allows me to keep up with my more well-read friends.

Where to Find Good Audiobooks
The biggest hurdle for me diving into an audiobook, was actually paying for the audiobooks. The top audiobooks can cost $20 or $30 an audiobook. However, Amazon recently introduced an amazing promotion that offers 2 free audiobooks with no strings attached through their Audible service.
To claim the 2 free audiobooks, simply sign up. The trial requires a credit card, but you can cancel anytime and still keep the audiobooks without being charged.
Essentially, a person could sign up for the trial membership, grab their 2 free audiobooks and  cancel their service without paying a dime. However, those that stay on as members pay 14.95 per month for the following benefits:
1 audiobook each month
Get 30% off the price of additional audiobook purchases
Cancel anytime. Your books are yours to keep, even if you cancel.
Once you sign up for their free trial, you can choose 2 free audiobooks from huge listing of current best sellers classic novels. You can listen to your audiobooks on tablets, smartphones, mp3 players, or on your computer. Audible boasts a selection of over 150,000 audiobooks.  Here is a small sampling of classic audiobooks to choose from.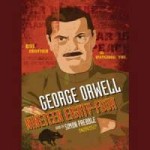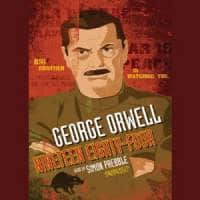 1984: New Classic Edition Audiobook – George Orwell's brilliant dystopian novel depicts a totalitarian world where the lives of people are dominated by Big Brother and its vast network manufactured news and wars.
The odds are against Winston Smith, the un-heroic hero, as he tries to find truth, love, and decency in a world constructed on the exploitation of those values. While written in 1949 his horrific modern classic has some eerie similarities to the world today.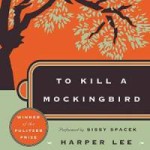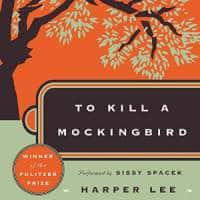 To Kill a Mockingbird Audiobook – Harper Lee's Pulitzer prize-winning masterwork about injustice and honor in the deep south during the Great Depression.
The book focuses on one man's heroism as he faces blind and violent hatred in this heart wrenching tale. To Kill a Mockingbird has been translated into more than 40 languages,  and was voted one of the best novels of the 20th century.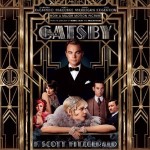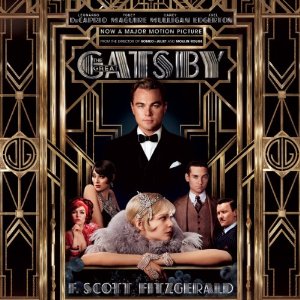 The Great Gatsby Audiobook –  F. Scott Fitzgerald's classic American novel of the Roaring Twenties narrated by Oscar-nominated actor Jake Gyllenhaal.  Reality confronts fantasy in this iconic book about decadence, excess, and haunting past mistakes.
In addition to the classics, there are a number of modern best sellers and newly released novels available on audio book.  All of which are eligible for the 2 free audiobooks promotion. Below is a sample of the numerous audiobooks you can select.
The Girl on the Train: A Novel by Paula Hawkins
The 12 Week Year: Get More Done in 12 Weeks Than Others Do in 12 Months by Brian P. Moran and Michael Lennington
Fifty Shades of Grey: Book One of the Fifty Shades Trilogy by E.L. James
American Sniper: The Autobiography of the Most Lethal Sniper in U.S. Military History by Chris Kyle , Scott McEwan ,  and Jim DeFelice
Gone Girl: A Novel by Gillian Flynn
Loving Frank by Nancy Horan
Unbroken: A World War II Story of Survival, Resilience, and Redemption by Laura Hillenbrand
Yes Please by Amy Poehler
Audible App and Listening Software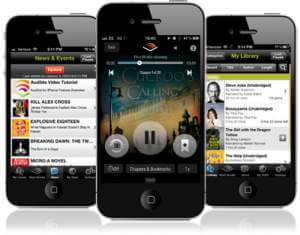 To listen to your free audiobooks from audible on a smartphone or tablet requires the Audible app. The app allows you to pause, rewind, fastforward, and of course, play your audiobooks.  The Audible app also has a handy bookmark feature that allows users to stop and start their audiobook wherever they like. As an added feature, users can take notes in their bookmark and save them in their audiobook.
The Audible App is supported on the following devices:
iPhone/iPod, Android, and Windows phones
iPad, Android, and, Windows Tablets
Kindle, Kindle Touch and Kindle Fire
Audible also makes software available for listening to audiobooks on a Windows PC or Mac.  Audible also supports various MP3 players with AudibleManager.
If you enjoy audiobooks this service is a great value considering the 30% savings on audiobooks in addition to the 1 audiobook per month for around half the price of most audiobooks. Even if you aren't an avid audiobook listener, this deal is a great way to snag yourself two free audiobooks.