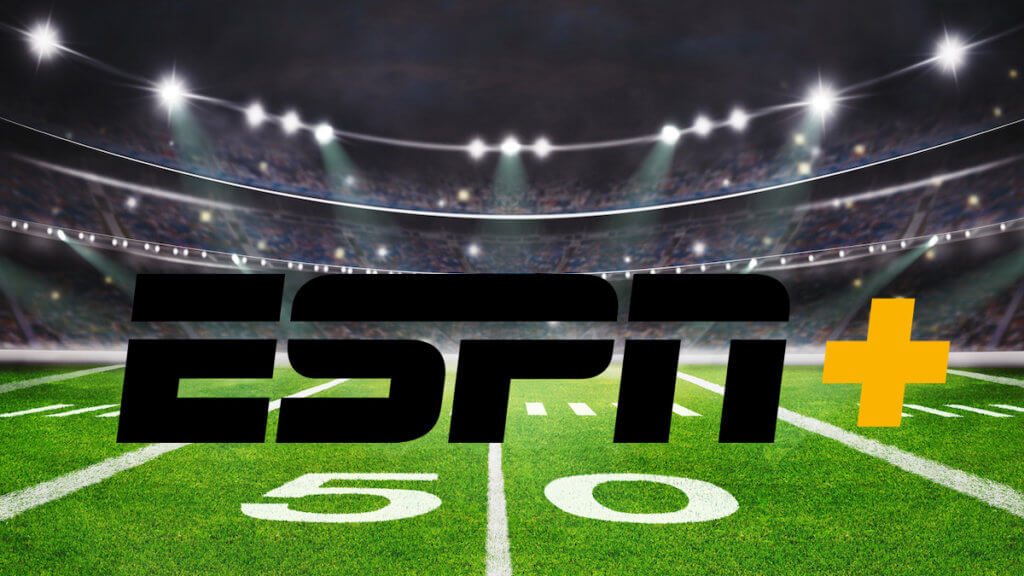 ESPN+ will carry a ton of College Football throughout the 2023 season. ESPN+ will have 350 games from 11 conferences, including AAC, CUSA, MAC, Sun Belt, and more. ESPN+ is also adding more Power Five conference content with 25 games from 14 SEC schools, 11 Big 12 schools, and two from ACC schools. Also, Oklahoma and Alabama will be featured for the first time on ESPN+. This article will update the College football games streaming live on ESPN+ each week!
The cost of an ESPN+ subscription is $10.99 per month. There is no contract so you can cancel any time you like. In addition to ESPN, Disney also owns Hulu and the Disney+ streaming service. You can get Disney+, Hulu, and ESPN+ at a big discount by signing up here! Once you sign up for ESPN+, you can watch through the ESPN app. If you subscribed through the Hulu bundle, you could also watch games on the Hulu app. See my review of ESPN+ for more details, or read on to see which games are on ESPN+ this week
College Football Games on ESPN+ This Week
The table below shows upcoming College Football games streaming on ESPN+
| Date | Time (ET) | Game |
| --- | --- | --- |
| 11/23/23 | 3:00 PM | Tuskegee at Alabama State |
| 11/25/23 | 12:00 PM | Middle Tennessee at Sam Houston |
| 11/25/23 | 12:00 PM | UConn at UMass |
| 11/25/23 | 12:00 PM | Northern Illinois at Kent State |
| 11/25/23 | 1:00 PM | Florida Atlantic at Rice |
| 11/25/23 | 2:00 PM | Tulsa at East Carolina |
| 11/25/23 | 2:00 PM | UAB at North Texas |
| 11/25/23 | 2:00 PM | Georgia State at Old Dominion |
| 11/25/23 | 3:00 PM | Western Kentucky at Florida International |
| 11/25/23 | 3:00 PM | UL Monroe at Louisiana |
| 11/25/23 | 3:30 PM | Arkansas State at Marshall |
| 11/25/23 | 4:00 PM | Jacksonville State at New Mexico State |
How To Watch College Football on ESPN+
Once you subscribe to ESPN+, you can watch it through the ESPN app. The ESPN App supports Roku Players and TVs, Amazon Fire TV devices, Chromecast, Apple TV, Android, iPhone, Samsung TVs, Xbox One, and PS4.
To add ESPN+ to your ESPN app, follow these instructions:
Download and Open the ESPN app on your mobile or TV device
Click the Settings Gear in the upper right corner
Select "Account Information" then "Log Into ESPN Account." You should receive an activation code.
Visit https://espn.com/activate on your phone or laptop and type in the code.
Log in with your ESPN+ credentials.
You should then get confirmation that your ESPN+ account is linked and now see an "ESPN+" tab in the ESPN app.