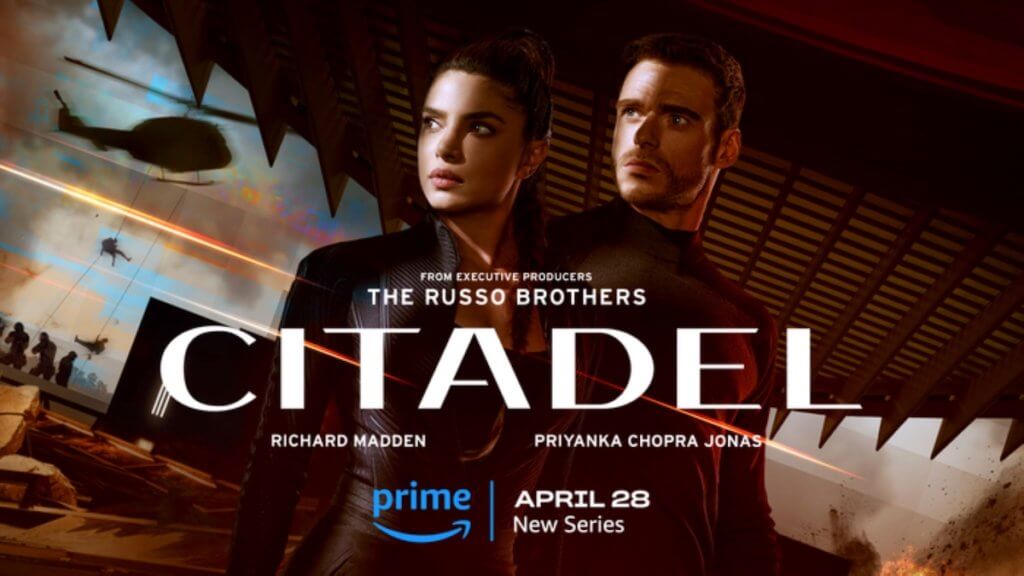 Citadel follows the the aftermath of the fall of fictional global spy agency Citadel. Eight years after it was destroyed by the powerful sydicate Manticore, the agency tasked with upholding safety and security for all has been demolished. Its agents barely escaped with their lives but had their memories erased, including Mason Kane (Richard Madden) and Nadia Sinh (Priyanka Chopra Jonas). They have built new lives in hiding with new identities, unaware of their past pasts, until Mason is tracked down by former Citadel colleague, Bernard Orlick (Stanley Tucci). Bernard needs his help to prevent Manticore from establishing a new world order, and Mason and Nadia reunite to embark on a global mission to stop Manticore. Along the way they must confront their relationship, built on secrets and lies, and acknowledge a dangerous-yet-undying love that they share. Read on for more on how to watch Citadel.
When Does it Premiere: Citadel premieres on Friday, April 28.
How Many Episodes: Citadel will have 6 episodes in season 1.
Where to Watch Citadel

:

Citadel is available to stream on Prime Video (free trial)
How to Watch Citadel
Citadel will be available on Prime Video. Suppose you aren't a subscriber to Prime Video. Don't worry. Just sign up for a free trial to Amazon Prime, and you can watch Citadel for free!
The service costs $14.99 per month after the free trial, but you won't be charged if you cancel before the trial expires. While a subscription to Amazon Prime provides access to thousands of movies and TV shows through Prime video, there are also a ton of other benefits like free shipping on prime eligible purchases on Amazon. You can learn more about the other benefits of Prime in our review of Amazon Prime.
Amazon Prime video is supported on the following devices:
Amazon Fire TV
Amazon Fire TV Stick and Stick Like
Amazon Fire Stick 4K
Google Chromecast
Roku
Apple TV