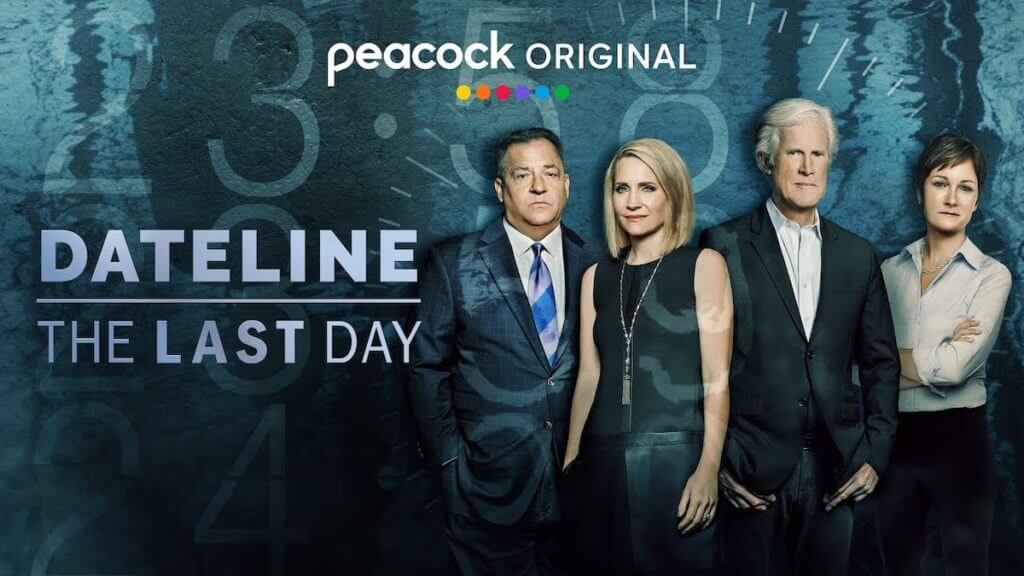 Dateline: The Last Day, a new documentary series looking at the last day in a victim's life, premieres on Tuesday, June 14, on Peacock TV. Through interviews with friends, family, and law enforcement, the series examines the activities of 6 different crime victims' last days alive, looking at what is important to note in the case, what is crucial to solving the mystery, and more. The Dateline team, Keith Morrison, Josh Mankiewicz, Stephanie Gosk, and Andrea Canning, go on a deeper dive into cases that they covered for Dateline in each episode. Read on to learn how to stream the Dateline: The Last Day TV series.
When Does Dateline: The Last Day Premiere: Dateline: The Last Day premieres Tuesday, June 14.
Where To Watch Dateline: The Last Day: Dateline: The Last Day airs on Peacock Premium (sign up).
Where to stream Dateline: The Last Day
Dateline: The Last Day is a Peacock Original series and streams exclusively on Peacock. Peacock is the over-the-top streaming service from NBCUniversal, with video-on-demand and some live events. In addition to TV shows and movies from the NBC and Universal libraries, plenty of third-party content is available from Lionsgate, Starz, Warner Bros, A&E Networks, ViacomCBS, Paramount, Cinedigm, and more.
Peacock has free, premium, and ad-free options. If you want to watch on the free tier of Peacock, you will have to wait eight days after network shows air on NBC. However, most Peacock originals like Dateline: The Last Day are on the premium tier, which is $5.99 per month and will let you watch new episodes one day after they air. Peacock also has a premium ad-free subscription for $11.99 per month. Not only will this subscription eliminate ads, but also provide a live stream of your local NBC station..
Peacock supports iPhone, iPad, iPod touch, Apple TV 4K, Apple TV HD, Xbox One S and Xbox One X, Android devices, Android TV, Chromecast, and Chromecast built-in. New episodes of the latest season become available within eight days of airing on NBC. You can learn more in our review of Peacock. You can sign up for Peacock on their website.