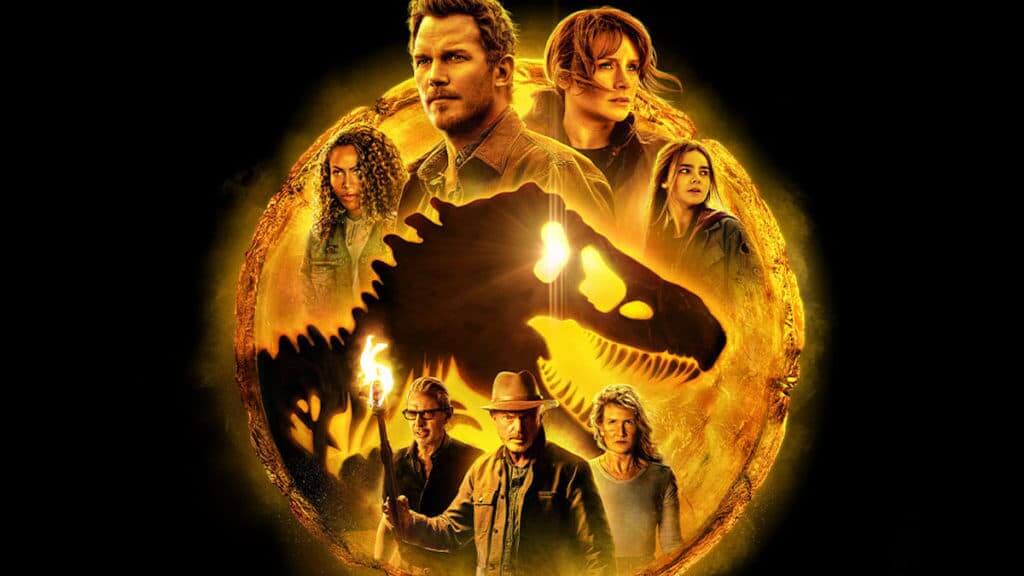 The supposed final film in the mega-dinosaur franchise, Jurassic World Dominion finally comes to streaming on Friday, September 2, on Peacock TV. The original film's stars Sam Neill, Laura Dern, and Jeff Goldblum join Chris Pratt, Bryce Dallas Howard, and DeWanda Wise on this final epic adventure. While the film got largely mixed reviews from fans and critics, it is worth a watch as either a completionist or a die-hard fan of the original, to see Neill, Dern, and Goldblum back at it.
In addition, now would be a great time to watch the entire franchise. Stephen Spielberg's original 1993 Jurassic Park is to this day a masterpiece in filmmaking (no, I'm not biased), and while the later films of the first trilogy are of debatable excellence, the new series came back with a roar in 2015 and has been quite the ride. Read on to learn how you can watch every Jurassic Park movie right now, including Jurassic World: Dominion.
When Does Jurassic World: Dominion Premiere: Jurassic World: Dominion premieres on streaming on Friday, September 2.
Where To Watch Jurassic World: Dominion: Jurassic World: Dominion will be available on Peacock Premium (sign up).
Where to stream Jurassic World: Dominion
Jurassic World: Dominion will stream on Peacock beginning September 2. Peacock is the over-the-top streaming service from NBCUniversal, with video-on-demand and some live events. In addition to TV shows and movies from the NBC and Universal libraries, plenty of third-party content is available from Lionsgate, Starz, Warner Bros, A&E Networks, ViacomCBS, Paramount, Cinedigm, and more. Peacock has promised to continue to create more and more original cinematic content in the coming months as well.
Peacock has free, premium, and ad-free options. If you want to watch on the free tier of Peacock, you will have to wait eight days after network shows air on NBC. However, most big titles like Jurassic World: Dominion are on the premium tier, which is $5.99 per month and will let you watch new episodes one day after they air. Peacock also has a premium ad-free subscription for $11.99 per month. Not only will this subscription eliminate ads, but also provide a live stream of your local NBC station..
Peacock supports iPhone, iPad, iPod touch, Apple TV 4K, Apple TV HD, Xbox One S and Xbox One X, Android devices, Android TV, Chromecast, and Chromecast built-in. New episodes of the latest season become available within eight days of airing on NBC. You can learn more in our review of Peacock. You can sign up for Peacock on their website.
Where To Watch Every Jurassic Park Movies In Order
The franchise films are basically split in half, with the original trilogy currently airing on HBO and Max, and first two new films airing on FX, making them available through any service that offers the FX channel in its lineup. Specific information is available below on each film.
Where to Watch Additional Jurassic Park Content
In addition to the main film franchise, a series of animated Jurassic World and LEGO Jurassic World series have been produced for kids and families, and are available through various streaming services.
Jurassic World: Camp Cretaceous (2020) – 4 seasons, available on Netflix.
Lego Jurassic World: Legend of Isla Nublar (2019) – 1 season, available on Netflix.
Lego Jurassic World (2019) – 1 season, available on Paramount+ (Free Trial).
Lego Jurassic World: Double Trouble (2020) – 1 season, only available to rent or buy on services like iTunes and Amazon Prime Video (Use this Link)