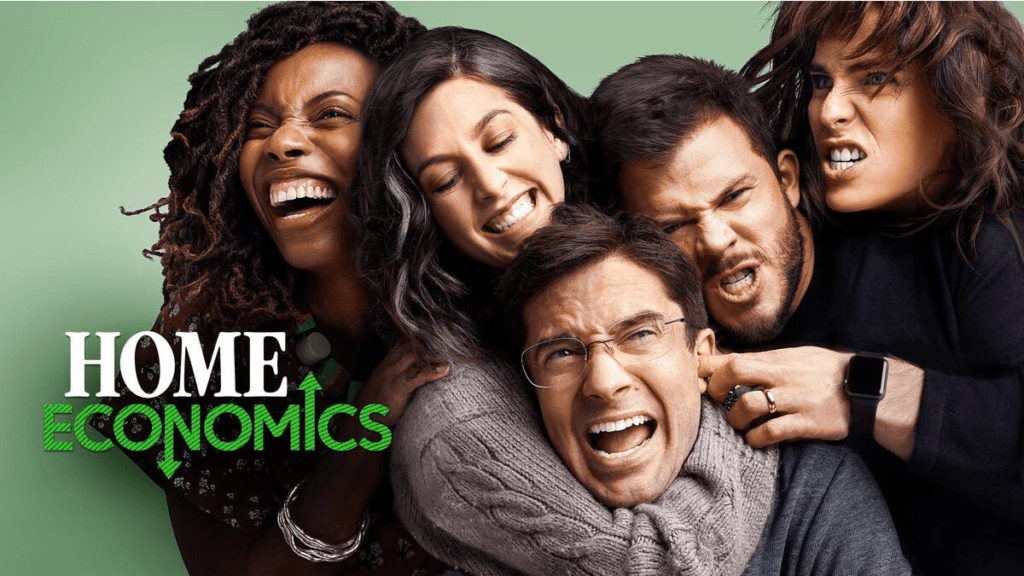 Home Economics stars Topher Grace, Caitlin McGee, and Jimmy Tatro. The trio plays three adult siblings who find themselves in different economic classes: extremely wealthy, middle class, and "barely getting by." The series ran for three seasons on ABC but was canceled after its 2023 season. You can watch three seasons with a 30-day Free Trial to Hulu on-demand.
Watch Home Economics On Demand
Every episode from every season of Home Economics is available on Hulu On-Demand. There is even a 30-day Free Trial, which is time to squeeze in quite a few episodes. The Hulu on-demand service starts at $7.99 per month, but you won't be charged if you cancel within the trial period. There is no contract required, so it's possible to cancel at any time. If you decide to keep the service, there is an ad-supported and ad-free plan. I briefly explain both below:
Hulu with commercials ($7.99): This is the least expensive plan Hulu offers. This will allow you to watch the current and all past seasons of Home Economics on-demand. This package also provides access to the entire Hulu library; the on-demand Hulu feature providing various TV shows on network TV, cable, and all the Hulu Originals. There are commercials throughout the shows.
Hulu – commercial-free ($17.99): This plan provides Hulu on-demand without commercials.