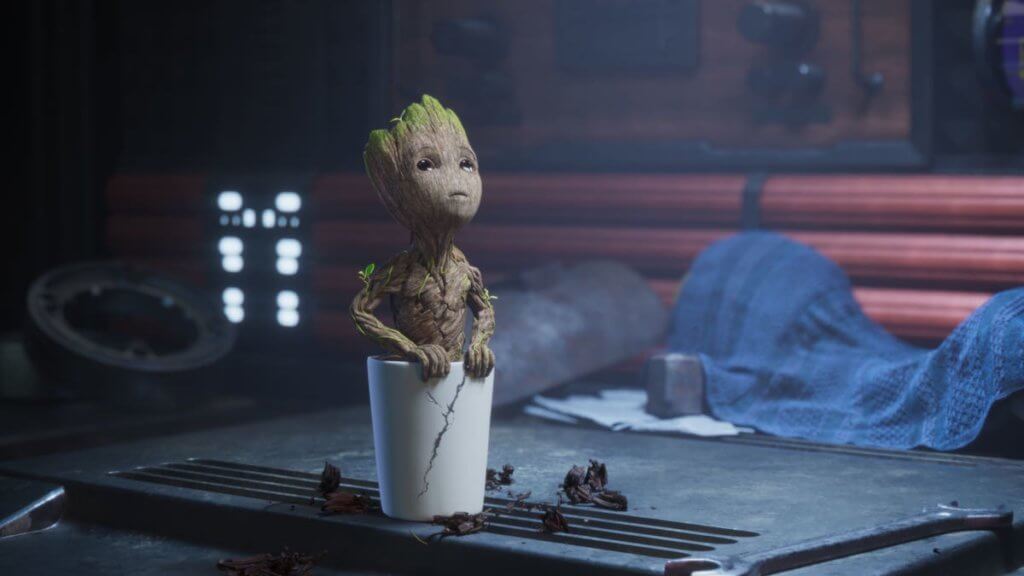 I am Groot is a set of original animated shorts stars the adorable toddler version of the beloved tree-like alien Groot from Guardians of the Galaxy. Each episode explores his youth growing up and getting up to galactic antics. In addition to Groot (voiced by Vin Diesel, of course), the shorts introduce several new characters to the universe. Read more about how to watch I am Groot.
How Many Episodes in I am Groot Season 2: I am Groot season 2 has 5 episodes.
Where to Watch I am Groot: I am Groot is available on Disney+. Sign Up Here for $7.99 a month
How To Watch I am Groot
I am Groot is available on the Disney+ streaming service. The subscription to Disney+ costs $7.99 per month. A subscription allows for unlimited downloads of content to up to 10 devices for viewing offline and the ability to stream on four different devices simultaneously. 
Disney+ is available on mobile devices (iOS and Androids); desktop computers; PlayStation 4 and Xbox One gaming consoles; Roku; Apple TV; smart TVs such as LG, Samsung, and Android TVs; and Chromebook, Chromecast, Apple AirPlay, and Amazon FireTV. Check out our review of Disney+ for more information.