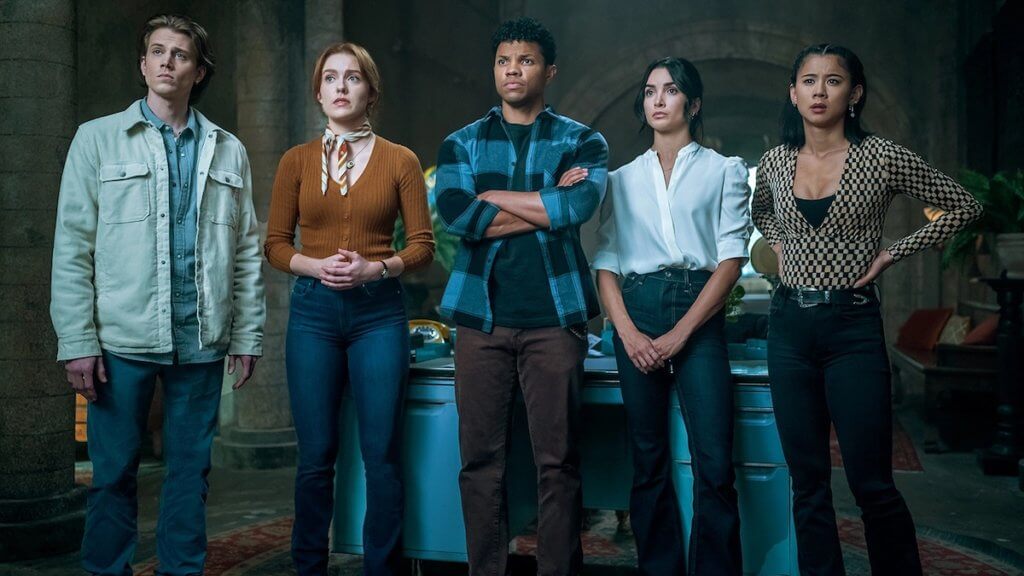 Based on the classic teen mystery series, Nancy Drew is about a brilliant young detective preparing whose plans to head off for college were derailed by her mother's unexpected death and a supernatural mystery. This article will explain how you can watch this season of Nancy Drew as episodes air and on-demand and where you can find past seasons of Nancy Drew if you are looking to catch up on the series.
When New Episodes of Nancy Drew Air: Nancy Drew airs Wednesdays at 8:00 p.m. ET
TV Network: Nancy Drew airs on The CW
Best Way to Stream Live: DIRECTV STREAM provides The CW, so you can watch new episodes of Nancy Drew when they air, and it has a 5-day free trial. YouTube TV(Free Trial) also carries The CW.
Current Season On-Demand: The latest episodes of the current season are available through the CW app 1 day after they make their TV debut. For information on using the CW app see "How To Use The CW App"
Past Seasons: Seasons 1 – 3 of Nancy Drew are available to stream through Max
Watch Current Season of Nancy Drew Without Cable
New episodes of Nancy Drew return on Wednesday, May 31, at 8:00 p.m. ET on The CW. Suppose you don't have cable TV or can't watch The CW using a TV antenna. Hulu Live TV and YouTube TV offer local CW stations in nearly all U.S. markets. They both offer a free trial and will let you watch new episodes of Nancy Drew as they air. All the ways you can stream Nancy Drew are listed below. All free trials auto-renew when they expire, but you will not be billed if you cancel before the trial ends.
Stream Nancy Drew The Day it Airs
The following streaming services carry The CW, so you can watch Nancy Drew as it airs live every week.
Hulu Live TV
Hulu provides The CW live in many US markets along with cable TV and broadcast networks. Therefore, you can watch Nancy Drew every week as it airs on The CW. To see if The CW is available in your area, you can use this tool: Hulu Live TV Channels by Zip code.
Hulu + Live TV is supported on Roku, Amazon Fire TV, iOS, Android, and more. You can read more about Hulu in our review of Hulu. There isn't a month-to-month contract, so you can sign up to test the service without fear of a long-term commitment. You can sign up for Hulu Live TV using this link: Sign up for Hulu + Live TV.
YouTube TV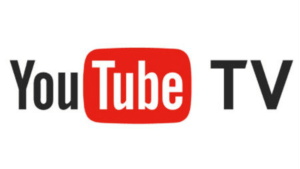 YouTube TV is another great option for watching Nancy Drew. YouTube TV provides a live stream of The CW with its streaming service in nearly ALL markets in the US.
YouTube TV supports Android, iOS, Apple TV, Fire TV, Chromecast, and more. The YouTube TV app has also returned to Roku devices after settling a dispute between the two companies. Be sure to check out our review of YouTube TV for more information. You can sign up for their free trial.
How Much: $72.99 per month.
fuboTV

FuboTV offers The CW in numerous US cities allowing you to watch Nancy Drew every week when it airs. You can check out FuboTV here. Fubo TV supports the following streaming devices:
Android smartphones
Android tablets
iPhone
iPad
Apple TV (4th Generation only)
For more information on FuboTV features, please see our Fubo TV review.
How Much: FuboTV costs $74.99 per month.
DIRECTV STREAM
DIRECTV STREAM offers The CW live in many markets. Through its "Entertainment" package for $79.99 a month, The CW is available along with a ton of cable TV and other broadcast networks. DIRECTV STREAM offers The CW in many TV markets in the US. Check this online offer to make sure The CW is offered in your area. For more information, check out our review of DIRECTV STREAM.
How Much: $79.99 per month through its "Entertainment" package.
Watch Past Seasons of Nancy Drew
If you want to catch up on seasons 1 – 3 of Nancy Drew, you can find all the episodes from those seasons on Max, which carries not only HBO programming but also content from WarnerMedia and other sources, including:
A selection of acquired series and movies (Doom Patrol and South Park are notable examples)
An exclusive collection of new Max Originals
Select favorites from the WarnerMedia brands The CW, Warner Bros., New Line Cinema, DC, CNN, the Turner library, Crunchyroll, Rooster Teeth, Looney Tunes, and more
A selection of acquired series and movies (South Park being a notable example)
The Max app supports the following platforms, giving you plenty of ways to stream Nancy Drew:
Android phones and tablets
Android TV
Apple TV (4th generation and later)
Computers (PC and Mac browsers)
Apple iOS devices: iPhone, iPad, and iPod touch
Amazon Fire TV (As of Nov 17)
PlayStation 4 and Xbox One
Samsung TVs (2016 and later)
Max is now supported on Roku
Max is now supported on LG Smart TV.
About Nancy Drew
Nancy Drew joins the lineup of classic retro teen tales becoming soapy dramas on The CW, joining the ranks of Riverdale. It's about an amateur detective working as a paralegal investigator for her father and a part-time waitress. Her college plans were delayed after the unexpected death of her mother, keeping her close at home in Horseshoe Bay, Maine. As she prepares a fresh start, a mysterious murder pulls her back into investigations, and things get even wilder with supernatural activity and family drama. The series stars Kennedy McMann as Nancy Drew and Scott Wolf (Party of Five) as her father, Carson Drew.