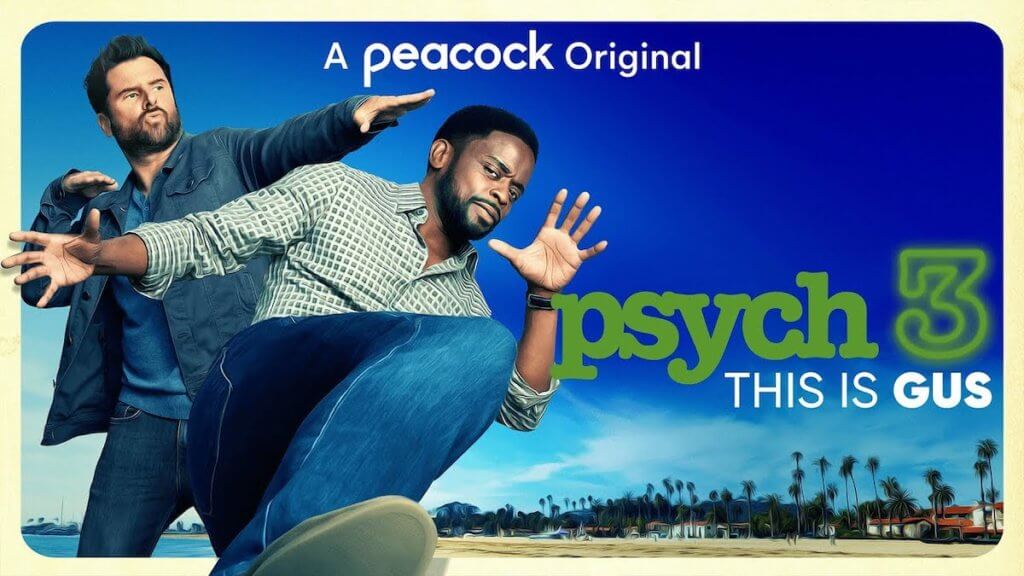 The Pysch gang is back at it again, pineapple lovers, in Psych 3: This is Gus, a new original movie premiering Thursday, November 18, on Peacock. Fake psychic Shawn Spencer and his best friend Burton Guster (Gus) are on the run to try and track down Gus's fiance's estranged husband before their shotgun wedding and birth of Baby Guster. Despite the original USA channel series debuting more than 15 years ago and ending in 2014, it still has a popular and loyal fan base, and this marks the third direct-to-TV/streaming film to bring the gang back together again. Read on to find out how to stream this killer new flick when it debuts.
Where To Watch Psych 3: This is Gus: Peacock
When Will Psych 3: This is Gus Premiere: Psych 3: This is Gus premieres on Thursday, November 18
How To Watch the Psych Series and Previous Movies: The original 8 seasons of Pysch, as well as the two other movies are all on Peacock
Where to streem Psych 3: This is Gus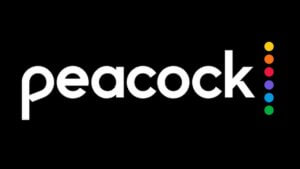 Psych 3: This is Gus is a Peacock Original film and will stream exclusively on Peacock. Peacock is the over-the-top streaming service from NBCUniversal, with video-on-demand and some live events. In addition to TV shows and movies from the NBC and Universal libraries, plenty of third-party content is available from Lionsgate, Starz, Warner Bros, A&E Networks, ViacomCBS, Paramount, Cinedigm, and more. The service has free, premium, and ad-free options.
While not explicitly announced, we can anticipate that the latest release in the Psych franchise will at least start on the paid level, meaning the most affordable Peacock plan where you can watch Psych 3: This is Gus costs $4.99 per month, but you can cancel at any time.
How to Watch Past Psych Adventures
All eight seasons of the original USA series are available to stream on Peacock, as well as the 2017 Psych: The Movie and 2020's Psych 2: Lassie Come Home. All of these are available to stream on the free tier.
About Psych and Psych 3: This is Gus
Debuting in 2006, Pysch was a very popular cable comedy/detective series on the USA channel for eight years. It chronicled the wacky antics of Shawn Spencer (James Roday Rodriguez), a hyper-observant but goofy manchild who ran a detective agency as a fake psychic. He frequently roped his best friend Gus (Dulé Hill) into his cases and alternatingly consulted and argued with his ex-cop dad played by Corbin Bernsen. Along the way, he hooked up on many cases with the local police team, played by Timothy Omundson, Maggie Lawson, and Kirsten Nelson.
Psych: The Movie, the first made-for-cable special, brought the cast back together and also introduced the character of Selene, played by Hill's real-life wife Jazmyn Simon, who also appears in Pysch 2 and 3. In Psych 3: This is Gus, Selene and Gus are expecting a baby and planning a shotgun wedding when secrets arise from her past, sending Gus and Shawn on a new and very personal case. At the same time, Detective Lassiter (Omundson) grapples with the future of his career. Psych 2: Lassie Comes Home was heavily focused on Lassiter, who only had a small cameo in the first film after Omundson suffered a major stroke that briefly paralyzed him.