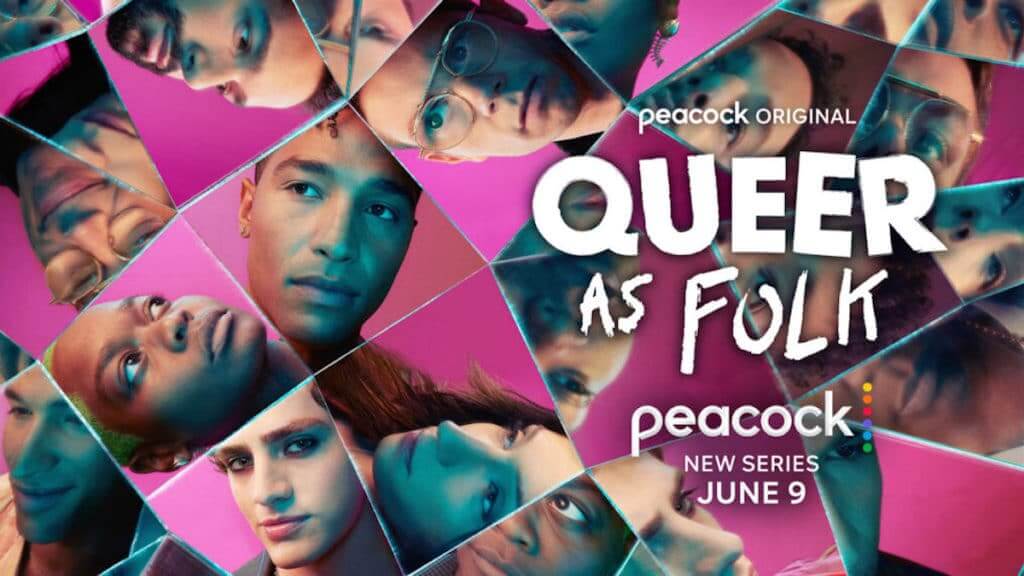 Club Babylon is back for a new generation with the reboot of Queer as Folk, premiering on Thursday, June 9, on Peacock TV. Based on the original British series and popular U.S. Remake in the early 2000s, the show follows a group of queer friends living in New Orleans through significant hurdles in life, love, and getting by. Brodie has returned home after two years away and finds his friends largely moved on. As he struggles to find his place in the community again, a dramatic event shakes everyone. It should be noted that the first season deals heavily with gun violence and the traumatic aftermath, which is painfully timely these days. Read on to learn how to stream the Queer as Folk TV series.
When Do New Episodes of Queer as Folk release: Queer as Folk premieres Thursday, June 9.
How Many Episodes Are There of Queer as Folk: Queer as Folk will have 9 episodes, all released on June 9.
Where To Watch Queer as Folk: Queer as Folk airs on Peacock Premium (sign up).
Where to Watch Previous Queer as Folk: Queer as Folk (U.S., 2000) is on Showtime (30-day free trial), Queer as Folk (BBC, 1999) is on Prime Video (free trial).
Where to stream Queer as Folk
Queer as Folk is a Peacock Original series and streams exclusively on Peacock. Peacock is the over-the-top streaming service from NBCUniversal, with video-on-demand and some live events. In addition to TV shows and movies from the NBC and Universal libraries, plenty of third-party content is available from Lionsgate, Starz, Warner Bros, A&E Networks, ViacomCBS, Paramount, Cinedigm, and more.
Peacock has free, premium, and ad-free options. If you want to watch on the free tier of Peacock, you will have to wait eight days after network shows air on NBC. However, most Peacock originals like Queer as Folk are on the premium tier, which is $5.99 per month and will let you watch new episodes one day after they air. Peacock also has a premium ad-free subscription for $11.99 per month. Not only will this subscription eliminate ads, but also provide a live stream of your local NBC station..
Peacock supports iPhone, iPad, iPod touch, Apple TV 4K, Apple TV HD, Xbox One S and Xbox One X, Android devices, Android TV, Chromecast, and Chromecast built-in. New episodes of the latest season become available within eight days of airing on NBC. You can learn more in our review of Peacock. You can sign up for Peacock on their website.
How to Watch Both Original Queer as Folk Series
The original 1999 British Queer as Folk, created by Russell T. Davies, was groundbreaking television in its time, focusing entirely on the lives of members of the gay community. The 2 seasons are available to stream on Prime Video (free trial).
The 2000 U.S. adaption, created for Showtime and set in Pittsburgh, ran for 5 seasons and became a major cultural landmark for queer television. All 5 seasons are available to stream on Showtime (30-day free trial).