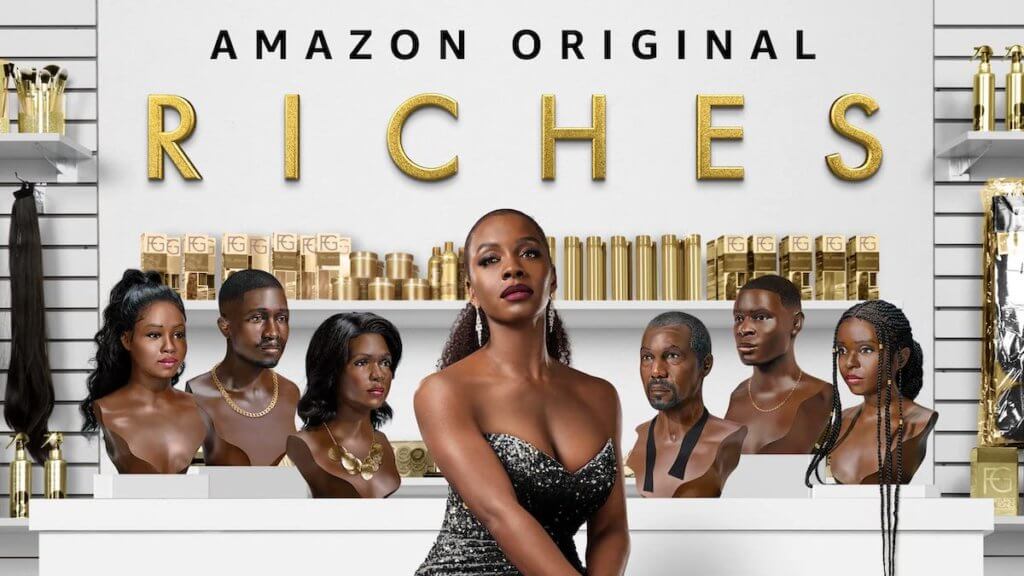 The new international family drama Riches premieres on Prime Video on Friday, December 2, following its premiere in the UK on ITVX. The series follows the lives and exploits of the privileged, stylish, and successful Richard family and the abrupt impact on the family after their matriarch Stephen Richards' (Hugh Quarshie) sudden death. As their world comes crashing down, his different sets of children clash for control of his business empire. The series, written and created by Abby Ajayi, also stars Deborah Ayorinde, Sarah Niles, Adeyinka Akinrinade, Ola Orebiyi, Nneka Okoye, and Emmanuel Imani. Riches follows the exploits of the stylish, privileged, super-successful Richards family. When Stephen Richards (Hugh Quarshie) passes suddenly, the family's world comes crashing down. As his cosmetics empire hangs in the balance, his different sets of children are about to collide as they vie for control, but in the battle, whose secrets and lies will be exposed? Read on for more on how to watch Riches.
When Do Episodes Air: All 6 episodes of Riches will be available on Friday, December 2.
Where to Watch Riches

:

Riches is available to stream on Prime Video (free trial)
How to Watch Riches
Riches is an Amazon Original on Prime Video. Suppose you aren't a subscriber to Prime Video. Don't worry. Just sign up for a free trial to Amazon Prime, and you can watch Riches for free!
The service costs $14.99 per month after the free trial, but you won't be charged if you cancel before the trial expires. While a subscription to Amazon Prime provides access to thousands of movies and TV shows through Prime video, there are also a ton of other benefits like free shipping on prime eligible purchases on Amazon. You can learn more about the other benefits of Prime in our review of Amazon Prime.
Amazon Prime video is supported on the following devices:
Amazon Fire TV
Amazon Fire TV Stick and Stick Like
Amazon Fire Stick 4K
Google Chromecast
Roku
Apple TV