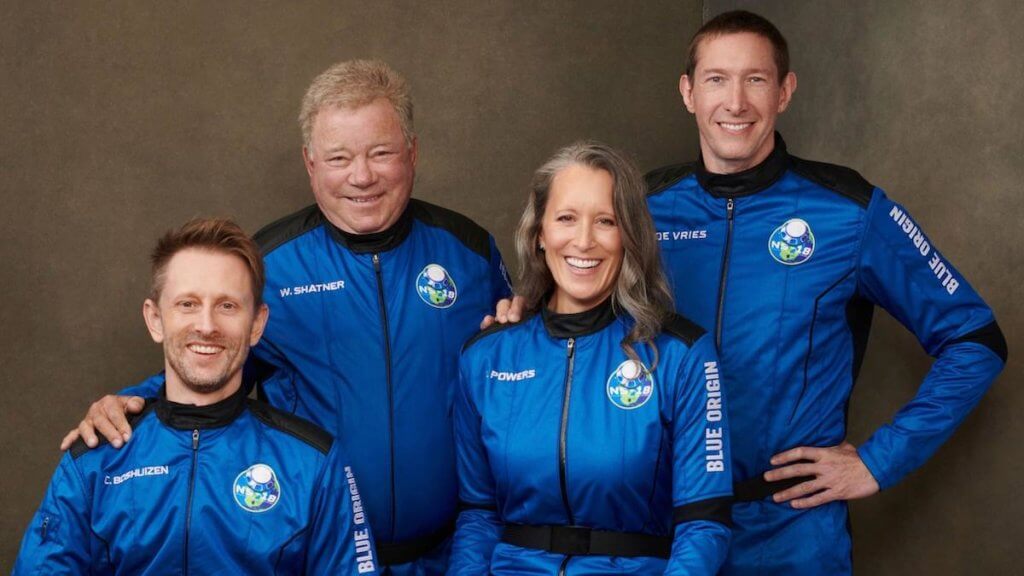 The original Star Trek captain himself, William Shatner, traveled into space earlier this year, and you can now see how it all transpired and take a peek into the adventure yourself with Shatner in Space, a new one-hour special coming to Prime Video on Wednesday, December 15. The special will look at the friendship between the Star Trek star and Jeff Bezos, founder of Blue Origin, the privately funded aerospace manufacturer and spaceflight services company that made this trip possible. Shatner in Space follows Shatner before, during, and after his life-changing flight, and his hope that it will inspire the world to see the importance of continuing space exploration in the future. Bezos, the founder of Amazon, dreamed of space travel since his childhood, inspired by the original Star Trek series. Read on for more on how to watch Shatner in Space without cable.
When Does Shatner in Space Premiere: Shatner in Space premieres on Prime Video on Wednesday, December 15.
Where to Watch Shatner in Space

:

You will be able to stream Shatner in Space on Amazon Prime Video (free trial)
How to Watch Shatner in Space
Shatner in Space will air exclusively on Prime Video. Suppose you aren't a subscriber. Don't worry. Just sign up for a free trial to Amazon Prime, and you can try out Shatner in Space free!
The service costs $12.99 per month after the free trial, but you won't be charged if you cancel before the trial expires. While a subscription to Amazon Prime provides access to thousands of movies and TV shows through Prime video, there are also a ton of other benefits like free shipping on prime eligible purchases on Amazon. You can learn more about the additional benefits of Prime in our review of Amazon Prime.
Amazon Prime video is supported on the following devices:
Amazon Fire TV
Amazon Fire TV Stick and Stick Like
Amazon Fire Stick 4K
Google Chromecast
Roku
Apple TV