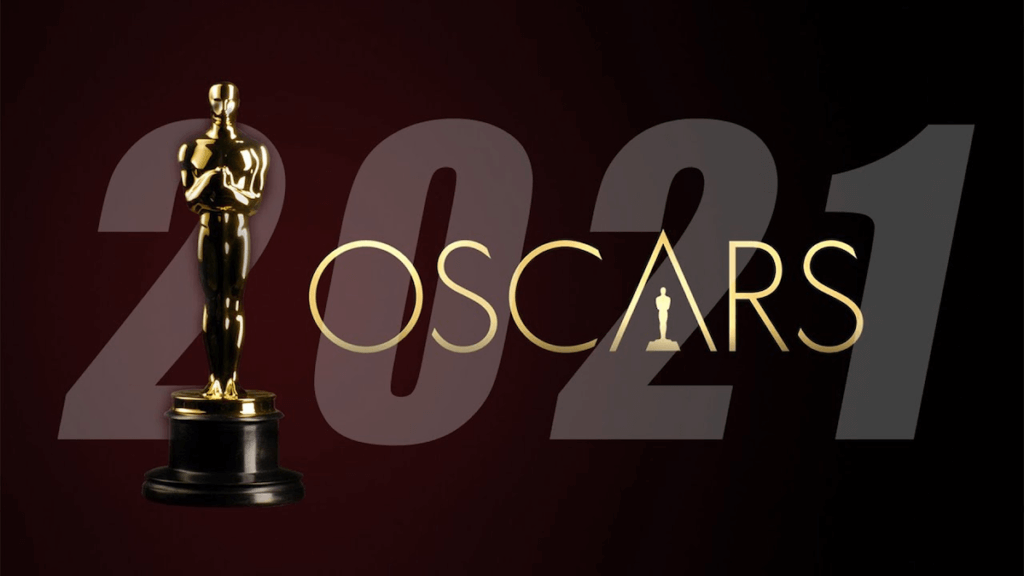 If you're an Oscar's completionist, it can be a juggling act to access all of the films nominated across the many categories. Some are in mainstream theaters, some in art houses, some are between theatrical and streaming releases, and others are too obscure to find easily. However, a lot has changed in the last year, and with streaming as the prevailing source of movie watching, most films have made their way onto one website or another—in fact, barely half a dozen weren't readily available at the time of this writing. Between limited occupancy and closures of movie theaters and many people (wisely) staying home, studios rapidly moved to get their releases to audiences through other means. Here we break down how to watch the big nominations, what services offer you the most access, and where you might find a few of the more obscure releases before the Academy Awards ceremony on April 25.
Off the bat, if you have Netflix, you have a great head start. The service far outstretches its competitors with the distribution of films that garnered awards attention. Whether initially Netflix productions or studios were fast to partner with the streaming giant when things shut down, the service has 17 of the 56 nominated films—in fact, only days after the nominations came out, it launched a special Oscars Collection page to make it that much easier. Comparatively, the next highest service, Disney+, only has 5 (obviously all titles from Disney and Pixar), and Amazon Prime and Hulu have 4 nominated titles each, not counting films available for rental or purchase on Amazon or other digital movie sites, which we have noted below. Happy viewing, Oscars fans.
How to Watch the Top Nominated films 
Mank (10 nominations, including Best Picture) – Netflix
A black-and-white tribute to Old Hollywood, set in the 1930s, during the production of Citizen Kane, this glossy film comes from director David Fincher, and includes nominated performances from Amanda Seyfried and Gary Oldman.
Judas and the Black Messiah (6 nominations, including Best Picture) – not streaming
One of only two of the major films not currently streaming, this film about the betrayal of the head of the Illinois Black Panthers was made available on Max for one month (part of a plan for all 2021 Warner Brothers films) and now is limited to only theatrical screening for its standard run. 
Minari (6 nominations, including Best Picture) – Rental, $19.99, Amazon, iTunes, etc.
This moving, semi-autobiographical story of writer/director Lee Isaac Chung's upbringing, focusing on life of a Korean American family in rural Arkansas garnered multiple top nominations, including both writing and directing for Chung.
Sound of Metal (6 nominations, including Best Picture) – Amazon Prime
On several top 10 lists of 2020, Sound of Metal follows a heavy metal drummer who discovers he is rapidly losing his hearing and becomes immersed in a community of recovering addicts who are also deaf, as he relearns to communicate and how to deal with his condition.
Nomadland (6 nominations, including Best Picture) – Hulu
Frances McDormand leads the cast of this film, based on the best selling book, about a woman who lives on the road as a modern-day nomad, and the like-minded community around the country.
The Trial of the Chicago 7 (6 nominations, including Best Picture) – Netflix
This Aaron Sorkin historical flick full of headliners focuses on the 1969 trial of a group of anti-Vietnam War protestors charged with conspiracy and intention to incite riots, which engrossed the nation.
The Father (6 nominations, including Best Picture) – in theaters, rental starting March 26.
Anthony Hopkins plays an aging man whose mind and sense of reality are slowly slipping away from him, as he pushes away his daughter's (Olivia Colman) attempts to help him.
Promising Young Woman (5 nominations, including Best Picture) – rental, $5.99, Amazon, etc. 
Carey Mulligan earns her second Oscar nomination as a young woman who channels trauma in her past into a complex web of revenge against predatory men.
Ma Rainey's Black Bottom (5 nominations) – Netflix
Based on the play by August Wilson, tensions and tempers are high between legendary blues artist Ma Rainey and her band during a Chicago recording session. The film earned a record fourth nomination for Viola Davis and a posthumous one for Chadwick Boseman, in his final film role.
News of the World (4 nominations) – purchase, $19.99, Amazon, etc.
One of three Tom Hanks pictures nominated this year (although no noms for the actor himself), this classic western drama features the star as a former Civil War captain escorting a young girl across the wild plains of Texas.
One Night in Miami… (3 nominations) – Amazon Prime
Based on the stage play of the same name, this film marks the directorial debut of Regina King, and chronicles a fictional meeting between several very real men—Malcolm X, Muhammad Ali, Jim Brown, and Sam Cooke. Most of the accolades are to Leslie Odom Jr. (Hamilton), taking nominations for both supporting actor and co-writing a nominated song.
Soul (3 nominations) – Disney+ 
One of two Pixar films that were released in the last year, and although both are nominated for Best Animated Feature, Soul's rather abstract meditation on human life, death, and, well, soul, makes it stand out more than the cute if underwhelming Onward.
Emma (2 nominations) – Max 
Not surprising that this Jane Austen remake is nominated for costumes as well as hair and makeup, although this charming new version of the original Clueless tale is one of the best adaptations produced in a while and worth the watch, particularly with Anya Taylor-Joy from The Queen's Gambit playing the whimsically misdirected title character.
Hillbilly Elegy (2 nominations) – Netflix
Ron Howard's latest Oscar-bait drama, Hillbilly Elegy stars awards heavy-hitters Glenn Close and Amy Adams in an adaptation of J.D. Vance's memoir about his family roots in Appalachian Kentucky.
The United States vs. Billie Holiday (1 nomination) – Hulu
While only receiving one nomination, and mixed critical response, it's worth a call out for this Hulu Original, as singer Andra Day has been repeatedly lauded for her performance as the legendary singer Billie Holiday. 
Other Nominated Feature Films
Animated Feature Film
International Feature Film
Another Round (2 nominations) – Hulu
Better Days –  *rental, $2.99, Amazon Prime, etc.
Collective (2 nominations, including Documentary Feature) –  rental, $3.99, Amazon Prime, etc.
Quo Vadis, Aida?–  rental, $4.99, Amazon Prime, etc.
The Man Who Sold His Skin – not currently streaming
Documentary Feature
Documentary Short Subject
Short Film – Animated 
Burrow– Disney+ 
If Anything Happens I love you  – Netflix 
Genius Loci – not currently streaming
Opera – not currently streaming
Yes-People – rent, $2.49, Vimeo
Short Film – Live Action 
Feeling Through– official site 
The Letter Room– Topic
The Present– Netflix
Two Distant Strangers – not currently streaming
White Eye – not currently streaming