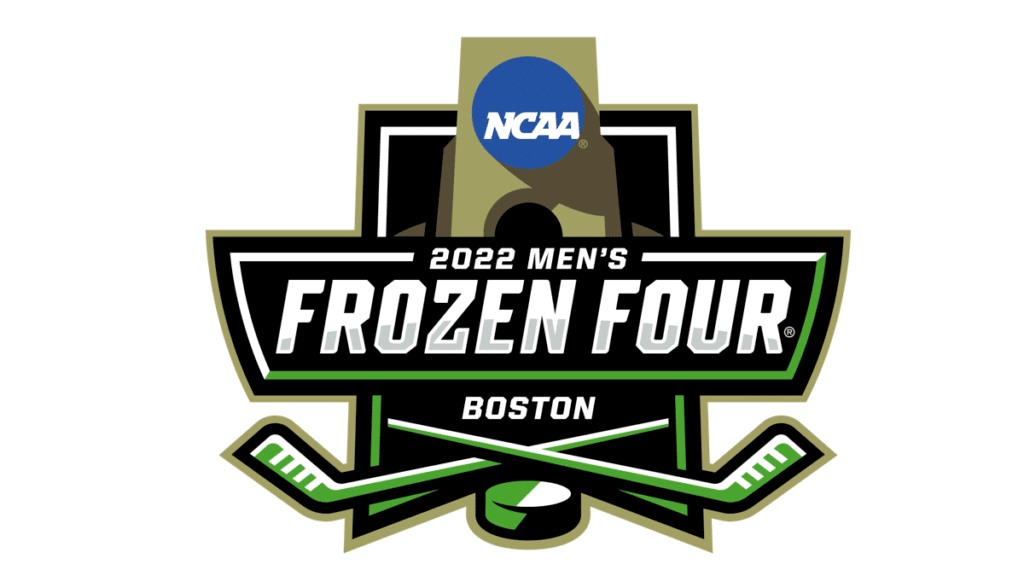 The road to the Frozen Four skates into the Semi-Finals on April 7th, with the National Championship on April 9th. ESPN2 will carry a few regional games along with the Frozen Four and National Championship game. Not only do you not need cable, but you can watch the regional tournament live as it airs and for free using a free trial to a streaming service that carries those channels. Each service also includes a cloud DVR so you can record games and watch at your convenience. I've linked those services and provided instructions on watching each below.
The easiest way to watch is to grab a subscription to one of these services and use the ESPN app. This way you don't need to worry about which channel the game is on. All NCAA Ice Hockey games will be consolidated within the app.
Watch NCAA Ice Hockey Championship with the ESPN App
Once you subscribe to one of the streaming services, you can watch through the streaming service's app. For example, ESPN is available to watch through the Live TV section of Hulu's app. However, you can also watch all the ESPN branded channels in their lineup through the ESPN App on your supported device. Below are the steps to unlock your ESPN channels on Roku. Other streaming devices and have a very similar process.
Subscribe to a streaming service that carries the ESPN channels you need. For example, you can subscribe to Hulu using this fuboTV subscription.
Go to the channel store on your device.
Please search for the ESPN app, and add it to your device.
Open the app, and click the setting gear from the top right of the menu.
Then select "Account Information" and then "TV Provider."
Your device will provide an activation code and the URL https://espn.com/active.
Using a web browser on your laptop or mobile device, go to https://espn.com/active and entered the supplied code.
You will then be asked for the TV provider you signed up for that has ESPN. You will then log into the service using the credentials from the TV streaming service you are subscribed to. ( For example, I used my Hulu credentials)
Once you successfully log in, The ESPN App screen will refresh and list your TV provider.
The ESPN app is now set up. In the ESPN app, you should be able to go to "Browse," then "Channels" and watch any channels listed that your TV streaming service provides. (Hulu in My case)
Of course, you can also use the streaming services app to watch the ESPN channels through their live TV guide. I just find it more convenient to use the ESPN app as it consolidates all the ESPN channels under one interface.
For information on watching each channel without cable see the articles below:
NCAA Ice Hockey Championship TV Schedule
The table below shows each days game and where you can watch
| Date | Round | Game | Time (ET) | Channel |
| --- | --- | --- | --- | --- |
| April 7 | National semifinals | Michigan vs. Denver | 5 p.m. | ESPN2 |
| April 7 | National semifinals | Minnesota State vs. Minnesota | 8:30 p.m. | ESPN2 |
| April 9 | National final | TBD | 8 p.m. | ESPN2 |
Below is the tournament schedule, broken down by region.
Albany (N.Y.) regional
March 24

No. 1 Minnesota State vs. No. 4 Harvard at Noon on ESPNU
No. 2 North Dakota vs. No. 3 Notre Dame at 6 p.m. on ESPNU

March 26

Regional final, 4 p.m. or 6:30 p.m., ESPNU
Loveland (Colo.) regional
March 24

No. 2 Minnesota Duluth vs. No. 3 Michigan Tech at 3 p.m. on ESPNU
No. 1 Denver vs. No. 4 UMass Lowell at 9 p.m. on ESPNU

March 26

Regional final at 4 p.m. or 6:30 p.m. on ESPNU
Allentown (Penn.) regional
March 25

No. 1 Michigan vs. No. 4 American International at 3 p.m. on ESPNU
No. 2 Quinnipiac vs. No. 3 St. Cloud State at 8 p.m. on ESPNews

March 27

Regional final at 4 p.m. or 6:30 p.m. on ESPN2
Worcester (Mass.) regional
March 25

No. 1 Western Michigan vs. No. 4 Northeastern at noon on ESPNU
No. 2 Minnesota vs. No. 3 UMass at 6 p.m. on ESPNU

March 27

Regional final, 4 p.m. or 6:30 p.m., ESPN2
Frozen Four at TD Garden, Boston
April 7

National semifinals at 5 p.m. and 8:30 p.m. on ESPN2

April 9

National championship game at 8 p.m. on ESPN2