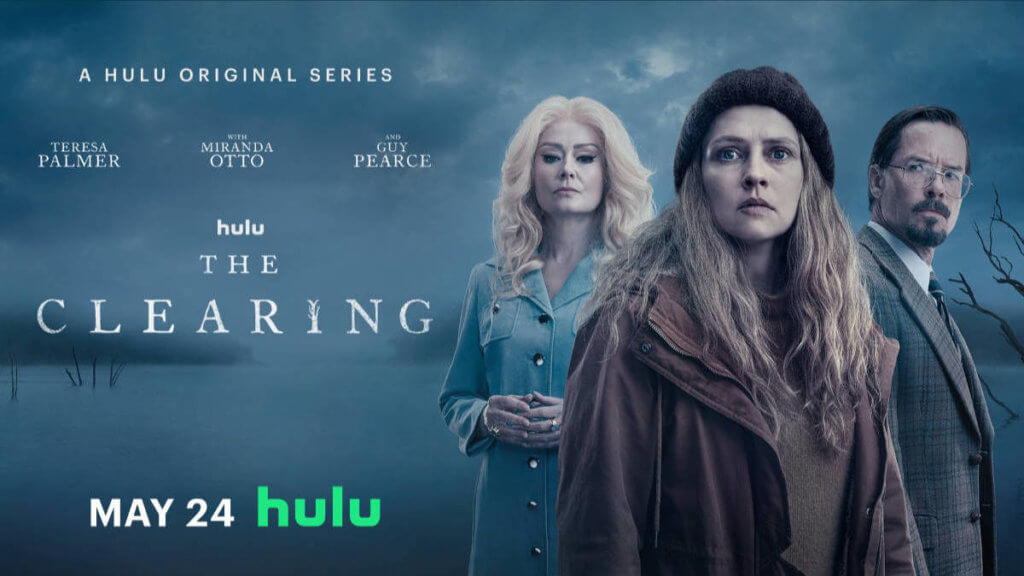 The Clearing is an eight-part psychological thriller out of Australia. Based on J.P. Pomare's best-selling crime thriller "In The Clearing," the series is inspired by real-life cults around the world. The Clearing follows the dark nightmare of cults, and the struggles of a woman forced to face her unsettling past in order to help protect children from kidnapping and coercion into new cults. Past and present are blurred and reality and nightmare blend in an unnerving and unsettling story. The series features an extensive cast of Australian talent, including Teresa Palmer, Miranda Otto, Guy Pearce, Hazem Shammas, Mark Coles-Smith, Kate Mulvany, and Julia Savage. Read on for more on how to watch The Clearing.
When Does The Clearing Premiere: The Clearing premieres on Wednesday, May 24.
When to Watch: New episodes of The Clearing air on Wednesday.
Where to Watch The Clearing: The Clearing is available on Hulu (free trial).
How To Watch The Clearing
The Clearing will be available on Hulu beginning on Wednesday, May 24.
For new subscribers, Hulu offers a free trial month and then has several different monthly plans to choose from, including:
$7.99/month with limited commercials
$17.99/month commercial free
$76.99/month commercial-free + live TV of up to 50 channels, as well as on-demand feature
However, the free trial is no longer available on the Live TV option.
Hulu can be watched through Hulu.com online and apps for Apple TV, Roku, Chromecast, Amazon Fire, Xbox, and mobile devices.
Interested in more information? Check out our recent review of Hulu, which does a deep dive into all the aspects of Hulu's subscription options and the many add-on channels to increase usage.