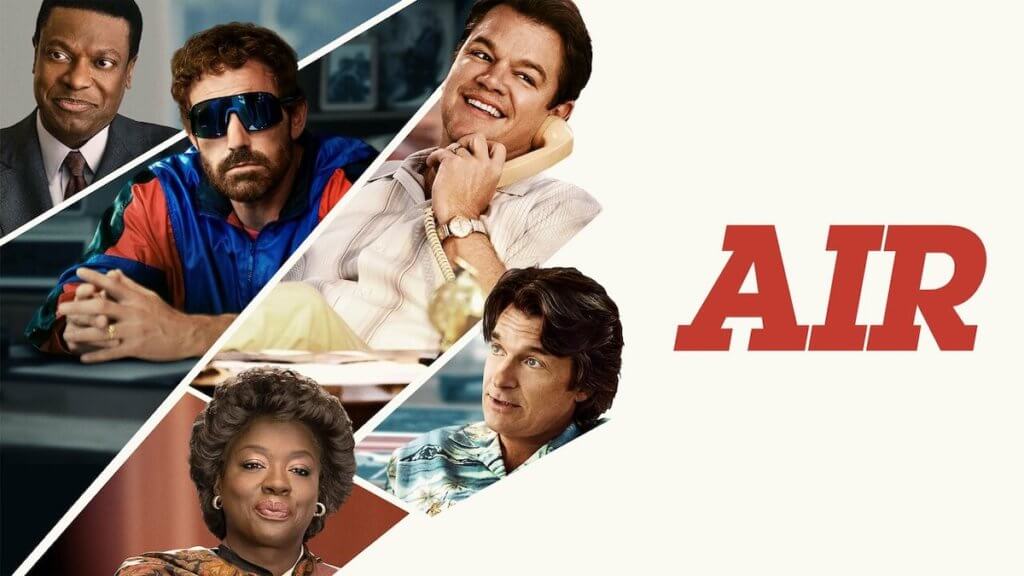 Air is a new biographical film about the origin of the shoe line Air Jordon. Directed by and co-starring Ben Affleck, the film follows the true events in which a team of Nike employees set their sights on a lucrative marketing deal with then-rookie player Michael Jordon. Nike basketball talent scout Sonny Vaccaro (Matt Damon) sets out to broker the deal, backed by Nike's Marketing VP Rob Strasser (Jason Bateman) and co-founder and CEO Phil Knight (Affleck). Damian Delano Young plays the young Michael Jordon, and Viola Davis plays Jordon's mother, Deloris. The principal cast also includes Marlon Wayans, Chriss Messina, and Chris Tucker. Air will be released on Friday, May 12, on Prime Video, following its limited theatrical release. Read on for more on how to watch Air.
When Does it Premiere: Air premieres on Friday, May 12.
Where to Watch Air

:

Air is available to stream on Prime Video (free trial)
How to Watch Air
Air will be available on Prime Video. Suppose you aren't a subscriber to Prime Video. Don't worry. Just sign up for a free trial to Amazon Prime, and you can watch Air for free!
The service costs $14.99 per month after the free trial, but you won't be charged if you cancel before the trial expires. While a subscription to Amazon Prime provides access to thousands of movies and TV shows through Prime video, there are also a ton of other benefits like free shipping on prime eligible purchases on Amazon. You can learn more about the other benefits of Prime in our review of Amazon Prime.
Amazon Prime video is supported on the following devices:
Amazon Fire TV
Amazon Fire TV Stick and Stick Like
Amazon Fire Stick 4K
Google Chromecast
Roku
Apple TV