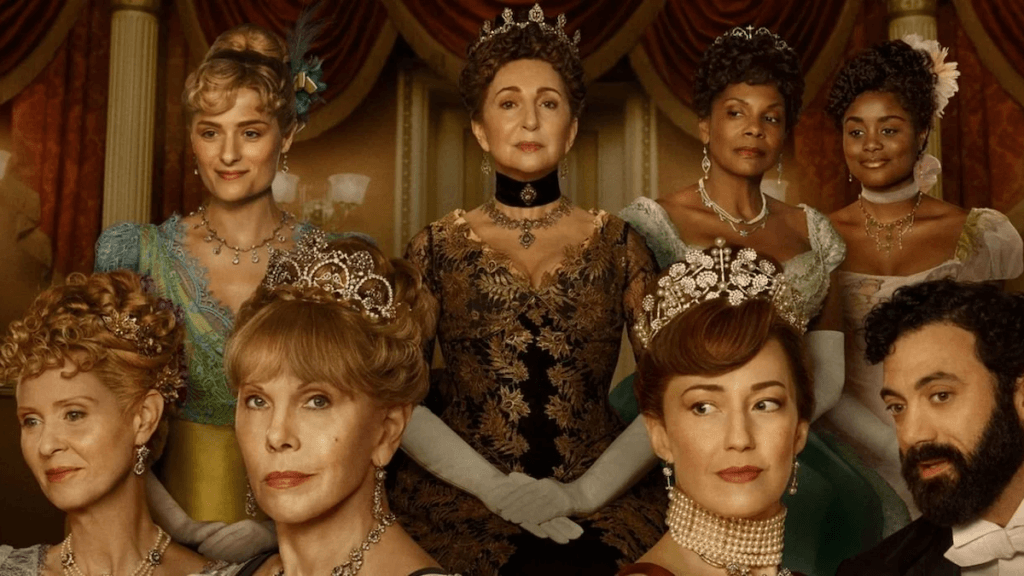 The Gilded Age, a lush period drama on Max about the social classes and old versus new money at the height of the American Gilded Age in the late 19th century, is returning and I am here for it. The series comes from the creative mind of Julian Fellowes (Downton Abbey), and it brings his soapy upstairs/downstairs style to the scandals, gossip, and machinations of the New York upper crust in the 1880s.
Old money and titans of industry have set the standards for decorum and are the gatekeepers to society. But new money families are about to show these blue-heeled New Yorkers what a modern mentality can do.
Who's Who in The Gilded Age
The series largely focuses on three families. There are the Russells, new money gained by a so-called "robber baron," George Russell (Morgan Spector), and his wife, Berta (Carrie Coon), who is playing every card she can to gain a foothold in polite society circles. They flash about their money as if it were power but struggle to be accepted by their neighbors.
Across the street on their oh-so-fashionable block is the Brook family. Agness van Rhijn (Christine Baranski) and her spinster sister Ada Brook (Cynthia Nixon) are old money, and Agness looks down her snarky nose at their flashy new neighbors and anyone who steps out of line.
The story largely focuses on their niece, Marian Brook (Louisa Jacobson), a young woman left penniless by her father who hopes to start a new life and is apt to get swept off her feet. It also follows her travel mate and friend Peggy Scott (Denée Benton), a young and ambitious African-American writer who gains work as Agnes' secretary despite coming from a prestigious and wealthy family herself (her elegant mother played by the Broadway powerhouse Audra McDonald). The two friends are quickly entangled in the struggles of society in a city on the verge of the modern age.
The full ensemble cast and guest star rota are a veritable who's who of talent, largely pulling from the ranks of Broadway and veteran actors in New York: Patrick Page, Michael Cerveris, Debra Monk, Donna Murphey, Nathan Lane, and Jeanne Tripplehorn.
Where to Watch: The Gilded Age is available on-demand on Max. You can sign up here to watch.
How Many Episodes: The Gilded Age has 8 episodes in its first season.
How To Watch The The Gilded Age
The Gilded Age airs exclusively on Max, which ranges from $9.99 per month for their ad-supported service to $15.99 per month for their ad-free plan. They often also run a discounted annual plan option. You can view plans and sign up here. You can check out my review of Max for more details on this streaming service