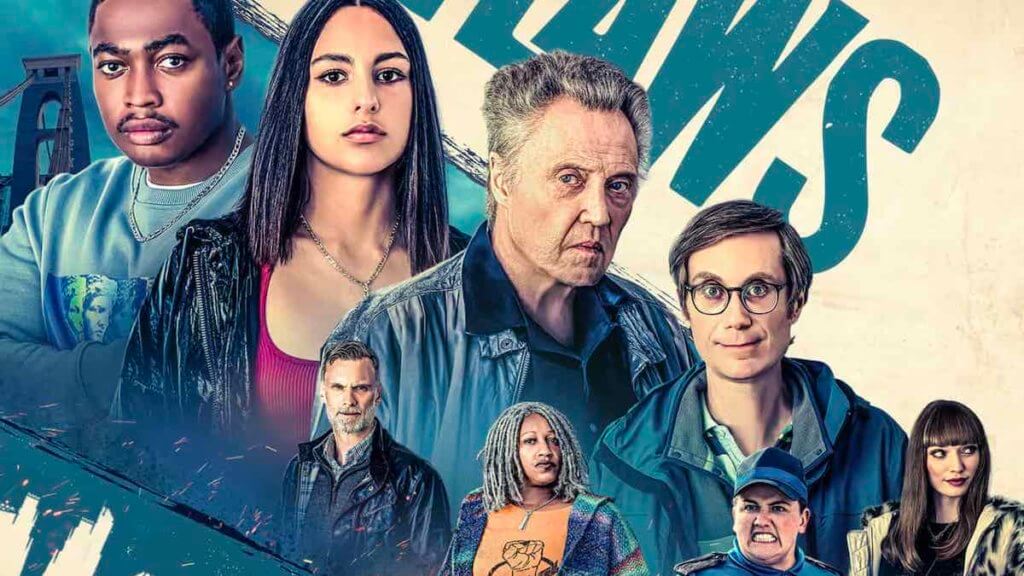 The Outlaws returns with season 2 on Friday, August 5, on Prime Video. The British series created by Stephen Merchant (The Office) and Elgin James (Mayans M.C.) follows seven strangers who are forced to complete a community service sentence after a variety of misdemeanors and crimes. When the lawbreakers stumble upon a large bag of money in the derelict building they are renovating, they think their luck is changing. However, it turns out their find may belong to some very dangerous people, and these small-time criminals are about to face off with some big0time organized crime.
The cast of characters includes black civil rights activist Myrna (Clare Perkins), middle-class businessman John (Darren Boyd), indebted Christian (Gamba Cole), lawyer Greg (Merchant), celebrity Lady Gabriella Penrose-Howe (Eleanor Tomlinson), student Rani (Rhianne Barreto), and petty crook Frank (Christopher Walken). Read on for more on how to watch The Outlaws without cable.
When Does The Outlaws Premiere: The Outlaws season 2 premieres on Prime Video on Friday, August 5.
How Many Episodes in Season 2: There are 6 episodes in the second season of The Outlaws.
Where to Watch The Outlaws

:

You will be able to stream The Outlaws on Amazon Prime Video (free trial)
How to Watch The Outlaws
The Outlaws is a Prime Video original and streams on Amazon's Prime Video platform. Suppose you aren't a subscriber to Prime Video. Don't worry. Just sign up for a free trial to Amazon Prime, and you can try out The Outlaws for free!
The service costs $14.99 per month after the free trial, but you won't be charged if you cancel before the trial expires. While a subscription to Amazon Prime provides access to thousands of movies and TV shows through Prime video, there are also a ton of other benefits like free shipping on prime eligible purchases on Amazon. You can learn more about the other benefits of Prime in our review of Amazon Prime.
Amazon Prime video is supported on the following devices:
Amazon Fire TV
Amazon Fire TV Stick and Stick Like
Amazon Fire Stick 4K
Google Chromecast
Roku
Apple TV