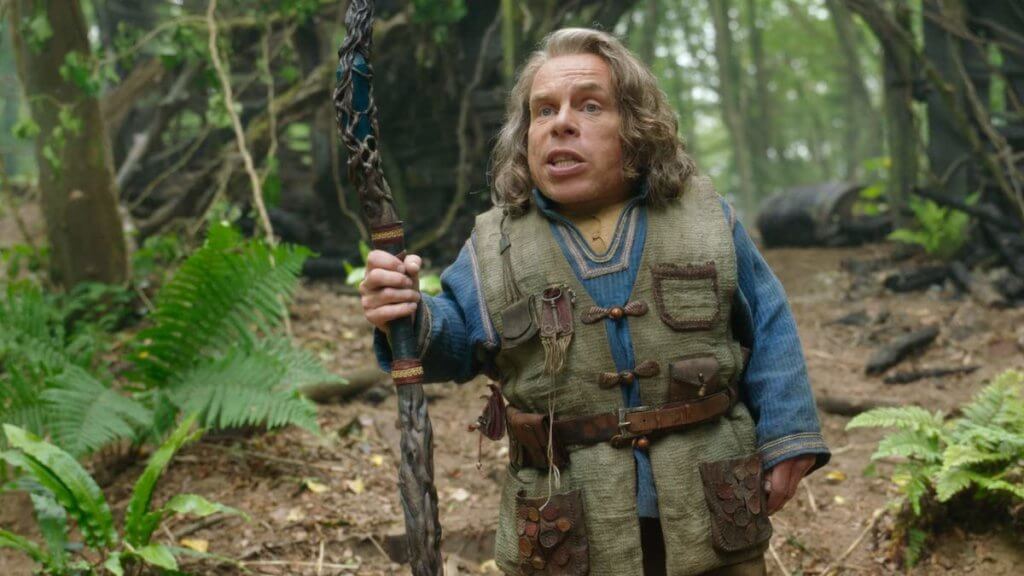 Willow is a new original series on Disney+ premiering Wednesday, November 30, that brings audiences back to the world of the beloved 1988 fantasy film. Legendary filmmakers Ron Howard and George Lucas partnered on the film, which told the story of Willow (Warwick Davis), an aspiring sorcerer and member of a community of little people who takes on the quest of protecting a young infant and returning her to her people while evading the sorceress bent on the child's death.
In the new sequel series, an epic period fantasy produced by Howard, Warwick Davis returns as Willow, who joins an unlikely group of heroes on another dangerous quest. As they struggle to come together to save the world, they will confront their own inner demons along the way. In addition, do Davis, Kevin Pollak and Rick Overton reprise their roles as the brownies Rool and Franjean. The new international cast includes Ruby Cruz, Erin Kellyman, Ellie Bamber, Tony Revolori, Amar Chadha-Patel, Dempsey Bryk, and Joanne Whalley. Read on for more on how to watch.
When Do New Episodes of Willow Release: New episodes of Willow will release on Wednesdays, beginning with two episodes on November 30.
Where to Watch: Willow will be on Disney+. Sign Up Here for $7.99 a month (*prices increase on December 8).
How Many Episodes: Willow will have 8 episodes
How to Watch the Original Film: The 1988 film Willow is also available to stream on Disney+.
How To Watch Willow
Willow will be available on the Disney+ streaming service. Beginning December 8, the subscription service will have two pricing tiers, beginning with a new ad-supported plan for $8.99 and an increase to $10.99 for the current ad-free plan. A subscription allows for unlimited downloads of content to up to 10 devices for viewing offline and the ability to stream on four different devices simultaneously.
Disney+ is available on mobile devices (iOS and Androids); desktop computers; PlayStation 4 and Xbox One gaming consoles; Roku; Apple TV; smart TVs such as LG, Samsung, and Android TVs; and Chromebook, Chromecast, Apple AirPlay, and Amazon FireTV. Check out our review of Disney+ for more information.