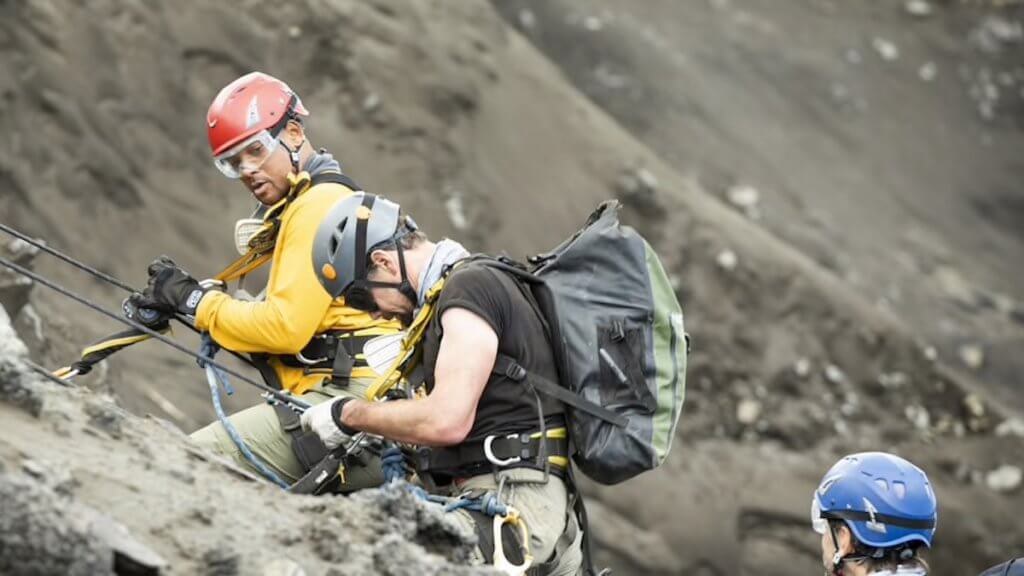 The new National Geographic limited series, Welcome to Earth, premieres on Wednesday, December 8, on Disney+. Actor Will Smith goes on an extraordinary worldwide adventure to explore some of its greatest wonders and hidden secrets. In this six-part limited series, produced by filmmaker Darren Aronofsky (The Fountain, Black Swan), Smith joins elite explorers in ice caves, volcanos, across desserts, and under the ocean, to see some of the most thrilling spectacles on the planet. The multisensory adventure is brought home to audiences with breathtaking cinematography, taking you up close and personal to the awe-inspiring sights. Read on for more on how to watch Welcome to Earth.
When Does Welcome to Earth Premiere: Welcome to Earth premieres on Wednesday, December 8.
Network: You can watch Welcome to Earth on Disney+.
How to watch Welcome to Earth
Welcome to Earth airs on the Disney+ streaming service. The subscription costs $7.99 a month or $79.99 a year. A subscription allows for unlimited downloads of content to up to 10 devices for viewing offline and the ability to stream on four different devices simultaneously.
Disney+ is available on mobile devices (iOS and Androids); desktop computers; PlayStation 4 and Xbox One gaming consoles; Roku; Apple TV; smart TVs such as LG, Samsung, and Android TVs; and Chromebook, Chromecast, Apple AirPlay, and Amazon FireTV. Check out our review of Disney+ for more information.