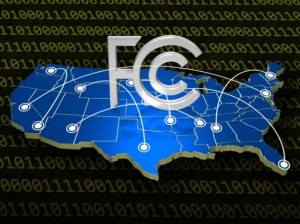 Two weeks ago I mentioned an internet TV content provider named Aereo, requested an FCC rule interpretation change allowing their service to operate as a multichannel video programming distributor (MVPD).  As an MVPD, Aereo would possess the same power that Satellite and Cable TV providers enjoy when negotiating to carry Broadcast TV stations.
Yesterday, on the Official FCC Blog, FCC Chairman Tom Wheeler suggested a better Idea:
I'm asking my fellow Commissioners to update video competition rules so our rules won't act as a barrier to this kind of innovation. Specifically, I am asking the Commission to start a rulemaking proceeding in which we would modernize our interpretation of the term "multichannel video programming distributor" (MVPD) so that it is technology-neutral.
He went on to add that "the FCC rules should spur competition and twenty first century consumers shouldn't be shackled to rules that only recognize 20th century technology." If the FCC were to adopt such a change, the implications would be far reaching.

Increased ISP Competition
Americans suffer from limited access to broadband internet options in the United States.  This limitation is due to a lack of competition between companies providing high speed internet access.  Companies that are able to provide access are shut out of the market as consumers typically require a video component with their internet access. Currently, these deals are solely provided by Cable and Satellite providers.
Under this new proposal, companies that deploy broadband will be able to offer video content as well. This allows new broadband competitors to offer internet based video packages, forcing competition not only for TV content, but broadband access as well.
Additionally, this creates business synergy between video content providers and internet service providers. Business partnerships between startup broadband providers and companies like Netflix, Hulu, and Amazon could offer consumers some compelling TV-watching alternatives.
Adding competition to the Internet service provider marketplace will drive down prices consumers pay for internet access.  Ultimately, more competition addresses the problem of Americans paying more for internet access than most industrialized nations.
Internet TV Options
This rule change, should it be adopted, opens up limitless possibilities. For instance, Apple could set up an internet TV service with its Apple TV device. Adding a full TV package to an Apple TV would compete directly with cable providers.
Microsoft could offer a TV service with Xbox One. Internet TV startups could spring up all around the country.  Eventually, a la Carte TV would become the premier way to consume content, offering consumers more choices and variety.
Stay tuned, as this rule change hasn't yet been approved. However, if adopted, the rule could make it even easier to cut the cord.
Check Out How To Get Gigabit Internet and Free Netflix
If you enjoyed this article, please Subscribe to our weekly newsletter. It goes out every week and keeps you up to date on information relevant to cord cutters. Subscribing will also inform you on the latest deals out there for internet, streaming, and more.
If this article didn't answer your specific question, check out the Cord Cutting Guide. It provides links to the most important articles in our over 200 pages of content to help you ditch pay TV.
For tips and tricks on cutting the cord and other tech topics be sure to join our Facebook Page and follow us on Twitter @Grounded Reason
.