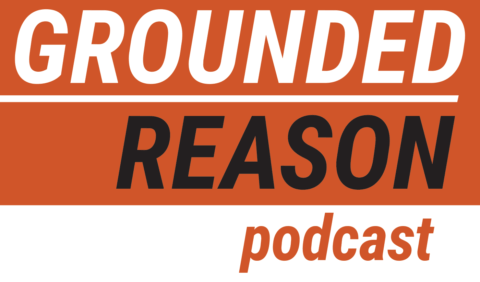 Episode 6 Show Notes
Today Dennis and Joel discuss the Kodi Media Center. They cover what Kodi is, what it does, and how you can use Kodi to cut the cord. This episode covers all the nuances of Kodi and how it is vastly different from a streaming service, and isn't itself a streaming device.
Kodi is at it's core is media center software that can aggregate all your content through one interface. Dennis and Joel also go fairly deep into the subject of piracy and how it is hurting Kodi's image. Concerns are also discussed on how you could be pirating movies and TV and not even know it.
An official install of Kodi is 100% legal. It's essentially an extremely robust media player. Kodi, by itself, comes with no video content. That is up to the user to supply. That is also where the legal grey area begins.
Here is the link on Grounded Reason Dennis mentions in the episode: What is Kodi and is it Legal?
To explore Kodi yourself, check out this fantastic quick start guide on Kodi's website.
If interested, you can check out this other guide on Kodi's website on how to use Kodi in a DIY DVR setup.
As promised: The Vox Article on the Neural Network that Watched Blade Runner
I also want to say that the bit at the end is completely an homage to our favorite podcast.
How To Listen
The preferred way to listen to the Grounded Reason Podcast is through iTunes. iTunes is the king of podcast distribution. If you can, please listen through the iTunes method below. If you liked the show, please give it a good review. It will really help me out as it will raise the visibility of the podcast in iTunes search.
iTunes (preferred way)
If you are on an iPhone, iPad or on a computer with iTunes installed, simply click the button below and the shows podcast listing will open in iTunes. It's the easiest way to listen and it's totally free.

Stitcher
If you don't have iTunes then Stitcher may be the way you listen to podcasts. If so then you can get to the Grounded Reason Podcast Page on Stitcher by clicking this link.
Podcast Client
If you are using a podcast client then you just need to add the shows RSS link which is "http://groundedreason.libsyn.com/rss".
If you have iTunes, it would really help the podcast rankings if you used it to listen to the podcast.  However, if you do not have it you can listen to the show in your browser below.
[pull-mp3 mp3="http://traffic.libsyn.com/groundedreason/Kodi_Piracy.mp3″]
Support The Show
Thanks for everyone out there for reading the blog and listening. If you enjoy the show please support us by subscribing in iTunes and leaving a good review on iTunes. There are other ways to listen and they are explained below. However, using iTunes, increases the shows audience in iTunes which boosts the shows rankings in iTunes. Since iTunes has the biggest podcast directory following the steps below is the best way to grow the audience and support the show. Thanks for your support.
To leave a review, subscribe, and listen in iTunes do the following:
Click this link. It will take you to the "Grounded Reason Podcast" Listing Page.
Please click "Subscribe"
Click on "Reviews" or "Ratings and Reviews" (It varies by device)
It will ask you to Log into iTunes store if you already aren't. If you aren't on an iPhone or iPad you may have to click "Write a Review"
From there, you can click on the stars to rate the podcast, and choose a title. The title is required for the review to be logged.
Need More Information?
If this article didn't answer your specific question, head over to our Home Page! It will guide you to affordable internet providers, streaming services to meet your needs, information on antennas, and many more tools and resources to help you save money on TV and Internet access.
For tips and tricks on cutting the cord and other tech topics be sure to join our Facebook Page.
Join Millions of Cord Cutters
Disclosure: Grounded Reason is supported by a small commission for purchases made through some product links on this website. We do not accept compensation from companies attempting to sway our review of products.