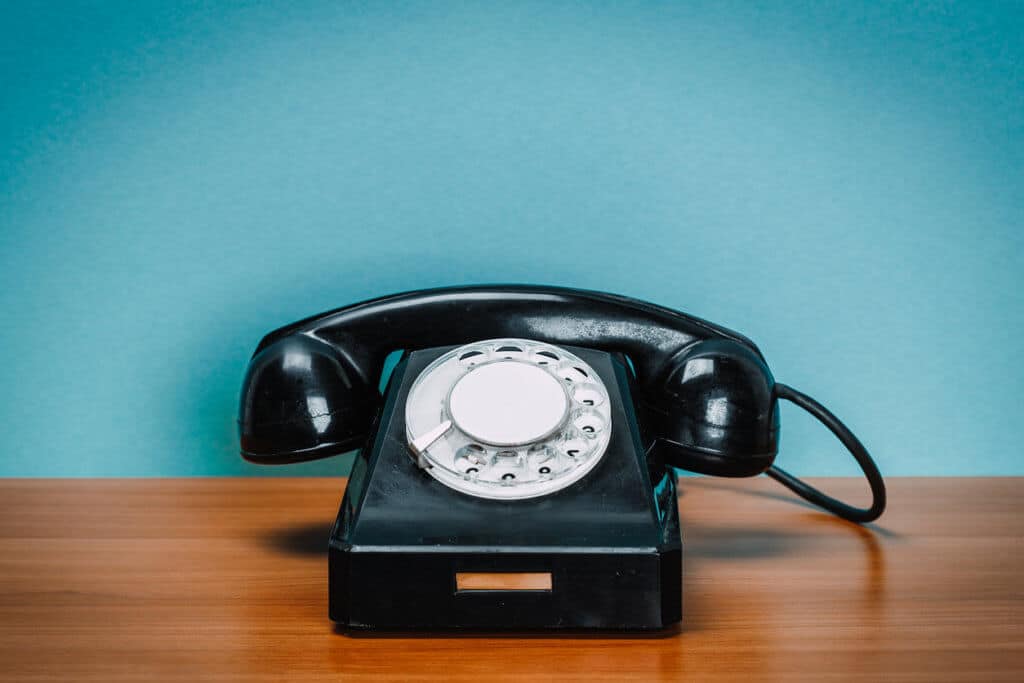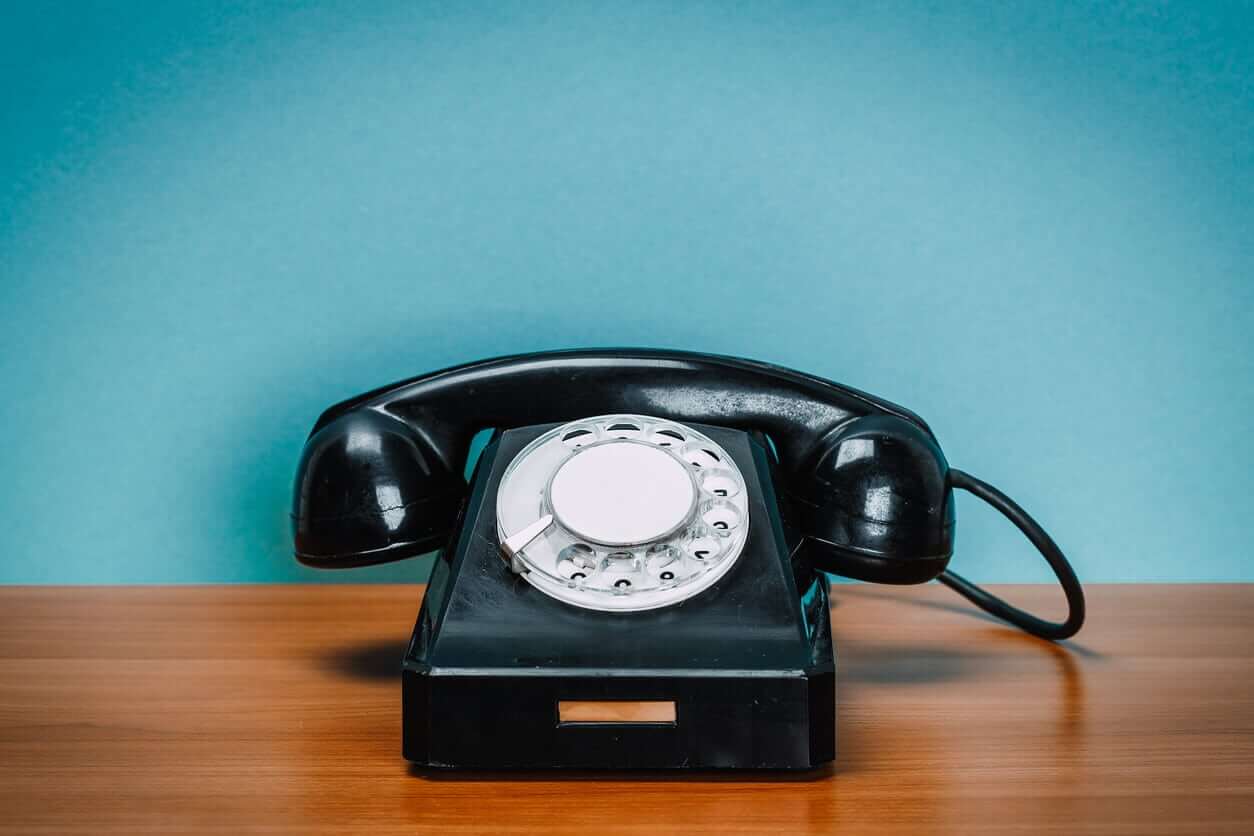 I've encountered many home phone services since first writing this guide to replace your landline. I figured it was time to update the information for those looking to save a little money on their home phone service.
Typically, cable providers bundle home phone service into a "Triple Play" package with internet and cable TV service.  You've read the guide on watching TV without cable but have questions on what home phone service options are out there other than through a cable provider. Some may not be looking to "cut the cord" on cable TV, but want the most affordable home phone plans they can buy.
Thankfully, there are ways to get home phone service without the bundle. I'll let you know about a few services that allow you to use your existing internet access to act as a phone, and which one I recommend. I'll also cover how you can eliminate the cost of a home phone altogether by using your existing smartphone service.
Whether you want to cut the cable cord or save some money on your monthly cable bill, these inexpensive landline alternatives are something to consider.
Recommended Home Phone Service
For those that require a home phone, numerous companies offer home phone service through your existing internet connection. I find the most affordable and reliable to be PhonePower (formerly BroadVoice.) Upon signing up for PhonePower, they will ship you an adapter that plugs into your home router. Next, you plug your home phone's base station into the adapter, and you can make calls using your internet connection.
PhonePower also includes an iPhone and Android Phone app, so you can use your mobile phone or tablet to make calls when connected to your Wi-Fi network. This means those with just a data plan for their tablets can make calls using PhonePower.
PhonePower users can make unlimited calls to the U.S, Canada, and Puerto Rico. The service includes everything you have come to expect from home phone service like voicemail, call waiting, conference calling, 911, and more. Even obscure phone functions like *69 and call blocking are available. The most impressive are phone cloning, which allows another phone to dial out and receive calls when someone is on the line. It's almost like having a second line.
While the advertised price is around $9.00 per month, there are other fees that you need to pay. These fees also exist with traditional phone service and cover emergency service, regulatory fees, and taxes. Yearly service works out to cost $162.17. That's about $13.50 per month or half the cost of traditional phone service.
This plan comes with 60 minutes of free international calling per month outside the U.S. and Canada. However, PhonePower does offer an unlimited international calling plan.
Using PhonePower feels no different than traditional Home Phone service. You can even keep your existing phone number. The only difference you will notice is the cheaper monthly bill. They offer a 30-day money-back guarantee if you are not satisfied with their product.
Cheapest Home Phone Service
Magic Jack is one of the most affordable ways to replace your home phone with Voice over IP technology. While it's extremely affordable and meets all the needs of a traditional home phone, I've heard some mixed reviews. While some swear by it, others have complained of dropped calls and poor support.
magicJack is a device you can purchase for about $40. Simply plug the device into your router and connect a telephone or phone base station to magicJack. The initial purchase of the device includes 12 months of phone service.
After the first 12 months, you pay $39 a year to continue the service. Voice mail, caller ID, call waiting, and 411 are included. magicJack also offers the magicJack app, which will allow you to use your cell phone or tablet to make phone calls over wi-fi or 4G. This means you can use this app to avoid burning minutes on your cell phone's voice calling plan. The app is free, whether you own a magicJack device or not.
If interested in trying magicJack, you can purchase magicJack from Amazon. Doing so supports Grounded Reason as Amazon pays a small commission to this site when purchasing via an Amazon link on Grounded Reason.
Other Home Phone Options
I recommend either PhonePower or magicJack replace your home phone service. However, if those options do not meet your needs, here are some other alternatives.
Cell Phones will save you the most
The cheapest solution and the one that my wife and I use is to use your existing cell phones. My wife and I both have cell phones, so we just stopped giving out our home phone number. We currently treat my wife's phone as the home phone and provide her cell number when a home phone number is required. You can even have the "disconnect message" on your old phone number provide your cell number. This may not be ideal for everyone. If you have less than dependable service in your home, you will need to examine other options.
Babysitters can be another issue when using a cell as a home phone. We have 2 young children, so this is an issue we face. While the average babysitter will have a cell phone, you can't always assume they will. It can also be awkward asking your babysitter if they have a full charge on their phone. Otherwise, they will have no way of communicating with the outside world.
If you have a sitter that you can trust to always have a fully charged phone, this isn't a problem. However, if this isn't the case, here are some easy ways to remedy this.
Leave one cell at home – Often, couples will have 2 phones; just leave one for the sitter to use. I understand that not everyone will be comfortable with this, but it is a viable option.
FaceTime – We have an iPad that is WiFi only and doesn't have a data or phone plan. However, with FaceTime, we can use it to make an audio call through the internet to either my or my wife's iPhone. We simply leave the iPad with the sitter and show them how to make the call. You can test this out by turning off the WiFi on your phone and firing up FaceTime on your iPad right now.
If you aren't an Apple user and prefer Android, this is a great article on making free phone calls online which may replicate this solution.
Pay as you go phone – "Burner" phones aren't just used when a drug deal goes south on TV shows like "Breaking Bad." They can also be used by your babysitter while you and your significant other catch dinner and a movie. Generally, major cell companies offer a "pay as you go" plan. For instance, for $3 a month, T-Mobile will let you keep a number from month to month. When you require minutes, load them as needed.
Text over email – I don't recommend this as it's not a practical way of communicating. Still, if you are comfortable letting the sitter use your computer, they can communicate via e-mail and text. Register an email address just for sitter use and show them how to send text messages via email using this tutorial. This will require monitoring email to capture any incoming communication, but this technique can be used if you don't want to leave a phone or carry an extra phone.
Skype
Skype is a great alternative to your cable provider's home phone service, but I wouldn't call it a full replacement. Skype will not provide features like 911 calls. Similar to PhonePower, Skype manages communication through the internet. However, it is unlike PhonePower as Skype is designed to be used with a smartphone or computer.
If you are using Skype to replace your landline, you most likely will not want to depend on your computer for phone calls. In this case, you would need to buy a Windows Phone. For this reason, I feel PhonePower is a more seamless replacement to traditional phone service.
Skype plans start at $2.99 a month for unlimited U.S. calling and even allow unlimited worldwide calling for less than $150 for the entire year. Those rates are impossible to beat with a traditional telephone service. Skype is simple to install and set up.
You can choose your own phone number for incoming calls but may not keep your existing one. You can install the Skype app on your smartphone and have the number ring on your smartphone as well as your home phone. Voice mail is easy to set up and use. Although, it does require you to log into your Skype account to manage the messages.
Don't Overpay for Phone Service
Whether you use your existing cell phone, Skype, or other voice over IP solution, replacing your home phone is extremely simple. It's too simple and affordable to hinder you from finally dropping your cable subscription and saving money.
Need More Information?
If this article didn't answer your specific question, head over to our Home Page! It will guide you to affordable internet providers, streaming services to meet your needs, information on antennas, and many more tools and resources to help you save money on TV and Internet access.
For the latest news tips and tricks on cutting the cord and other tech topics be sure to follow our Google News Feed, like our Facebook Page and Follow Us on Twitter.
Join Millions of Cord Cutters
*
Disclosure: Grounded Reason is supported by a small commission for purchases made through product links on this website. We do not accept compensation from companies attempting to sway our review of products.