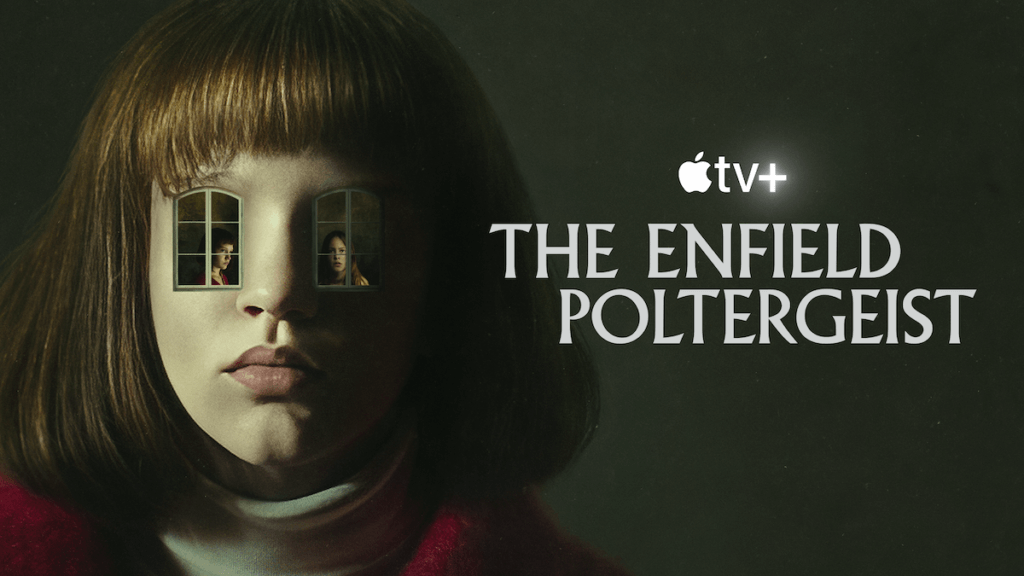 It was a chilling story that captured the imagination of a nation and puzzled experts. It became the basis of a horror film, television series, and two stage plays. In 1977, a terrifying presence began to haunt an everyday family living in a London council estate in what would become the most famous alleged poltergeist event in history. Now, The Enfield Poltergeist, a four-part docuseries on Apple TV+, brings together dramatic reenactments accompanied by the actual audio recordings of the events with present-day interviews with people who were actually involved.
About The Enfield Poltergeist
Over the course of 18 months, from 1977 to 1979, the Hodgson family in Enfield, London, were routinely haunted and possessed by a frightful presence. Daughters Janet and Margaret particularly were targeted, seeming to levitate off the ground and speaking in otherworldly voices. More than 30 people saw furniture moving independently, objects flying across the room, and heard knocking noises.
Journalists and paranormal investigators came to visit the family, witnessed the strange occurrences, and documented what they could. Ed and Lorraine Warren were among the investigators. Known for their work documenting the Amityville Horror, their research into the Enfield case eventually became the basis for The Conjuring 2.
Now, more than 250 hours of rare archival audio captured by paranormal investigator Maurice Grosse have been assembled along with a meticulous recreation of the family home and events to chronicle it for a modern exploration. Events are carefully reconstructed alongside the original audio, and interspersed with new interviews of family and neighbors originally involved in the incident for a chilling immersion into the unknown.
How Many Episodes: The Enfield Poltergeist has 4 episodes.
Where Can You Watch The Enfield Poltergeist: The Enfield Poltergeist is exclusively available on Apple TV+ (1-week-free-trial).
How to Watch The Enfield Poltergeist
The Enfield Poltergeist is exclusive to the Apple TV+ streaming service, which costs $9.99 per month, and that includes a 7-day free trial so you can try it out. Apple TV+ has become a place for excellent new programming, from Ted Lasso and The Morning Show to award-winning films like CODA. Check out all of the exciting original content on Apple TV+, or for more information on this streaming service, read our review of Apple TV+.