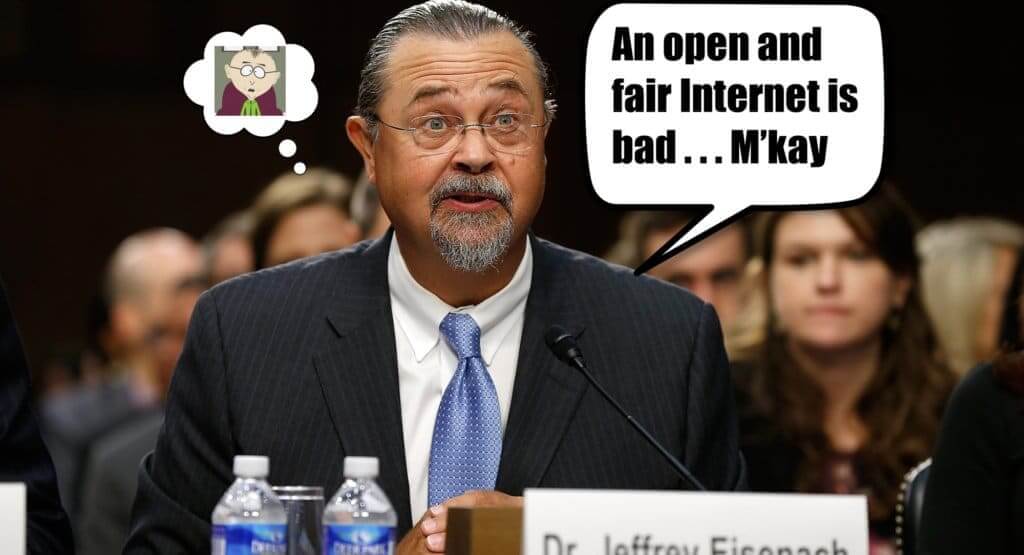 Listen to the Podcast

You can listen to this episode of the Grounded Reason Podcast through any of the sources below. This and every episode is 100% free for you to listen.
Podcast Client
If you are using a podcast client then you just need to add the shows RSS link which is "https://groundedreason.libsyn.com/rss".
If you have iTunes, it would really help the podcast rankings if you used it to listen to the podcast. However, if you do not have it you can listen to the show in your browser below.
This is an Accelerated Mobile Page. The MP3 cannot display on this page. Please use one of the other options listed above to listen to this episode.
Contact the Show
Please Subscribe to The Show in iTunes, Stitcher, or your Podcast App.
Please rate and review the show in iTunes. If you want to send us questions or comments please use any of the methods below.
For more information on cutting the cord visit – https://www.groundedreason.com
Call and leave a question or comment for the show: 650-TALK-GRP
Email us at podcast@groundedreason.com
Tweet us @GroundedReason
Show Notes
One of the big wins last year for cord cutters and just about anyone who is a fan of the Internet was the Open Internet rules enacted by the FCC. A quick summary of what these rules accomplish is below.
No Blocking: broadband providers may not block access to legal content, applications, services, or non-harmful devices.
No Throttling: broadband providers may not impair or degrade lawful Internet traffic on the basis of content, applications, services, or non-harmful devices.
No Paid Prioritization: broadband providers may not favor some lawful Internet traffic over other lawful traffic in exchange for consideration of any kind—in other words, no "fast lanes." This rule also bans ISPs from prioritizing content and services of their affiliates.
These are important to ensure free speech on the internet and guarantee that ISPs like Comcast, AT&T, and Verizon don't further pad their regional monopolies using unfair practices. It also ensures that smaller content providers can compete with massive media conglomerates.
Why We Should Worry
Jeffrey Eisenach has been plugged into President Elect Trumps transition team. He is tasked with choosing possible FCC appointments and driving FCC policy transitions for the new administration.
The first area of concern having Eisenach involved in the FCC transition is ethics concerns. He was connected to an ethics controversy in the mid 90s while working as executive Director of GOPAC, a Political Action Committee helmed by former Speaker of the House Newt Gingrich from 1986-1995.
Eisenach was connected to Gingrich as part of a congressional ethics review. Gingrich was allegedly funneling tax exempt charitable dollars to teach a partisan course at Kennesaw State University. The course was titled "Renewing American Civilization" and required quite a bit of funding as Gingrich planned to broadcast the corse nationally via satellite.
This is a problem as partisan activities are not eligible for tax exemption. Having federal tax code that would allow the subsidizing of politically partisan activities would be something out of an Orwell novel. American society recognizes this, hence it's not allowed. However, that doesn't stop politicians from trying.
As stated in a Washington Post article on the controversy:
In January 1993, Gingrich met with GOPAC charter members — those who gave at least $10,000 a year — to discuss the Renewing American Civilization idea. As Gingrich described it in a letter cited by the ethics report, the session helped shape the message and how to disseminate it. "In addition to my present avenues of communication, I decided to add an avenue close to my heart, that being teaching." The course at Kennesaw State would be expensive because Gingrich wanted to televise it nationally, using satellite uplinks, and to produce videotapes that could be widely distributed. The ethics report said the course cost about $300,000 the first year, with many of the tax-deductible donations coming from GOPAC donors and Gingrich supporters.
This is where Eisenach comes into the story. According to The Post:
Beginning in about February 1993, the ethics report recounted, GOPAC employees helped develop, raise funds for and market the supposedly nonpartisan course. That June GOPAC executive director Jeffrey Eisenach and two assistants resigned to run the course, but a GOPAC consulting contract paid half their salaries through September.
Ultimately, the course was moved to Reinhardt College in 1994, when complaints about political overtones caused concern at Kennesaw State. At that point, a new group called Progress and Freedom Foundation was started by Eisenach in 1993. According to the ethics report, PFF raised another $900,000 in tax-deductible donations on the course over the next two years, much of it from Gingrich supporters.
In the end, the House voted 395-28, to reprimand Gingrich and to fine him $300,000 for ethical violations carried out by Eisenach. That vote shows this gross breach of ethics broke partisan divides. Republican Rep. Nancy Johnson, who chaired the ethics committee, was quoted as saying
"Today we conclude this case by imposing a heavy penalty on the leader of this House. It is a tough penalty, unprecedented and appropriate."
Draining the Swamp
President Elect Trump ran on a populist message of "Draining the Swamp", a phrase he used to highlight lobbies and corruption in Washington. As part of a hundred days plan President Elect Trump pledges to put forth the following legislation:
Clean up Corruption in Washington Act. – Enacts new ethics reforms to Drain the Swamp and reduce the corrupting influence of special interests on our politics.
Then he nominated Jeffery Eisenach to head up the transition plans for the FCC. The same Jeffery Eisenach that helped Gingrich orchestrate this ethics controversy. This position on President Elect Trump's transition team comes with a lot of power.
These duties include filling positions at the F.C.C and informing the civil servant staff of the incoming White House policy directions. If President Elect Trump is serious about getting the corruption out of Washington, guys like Eisenach shouldn't be a part of his transition team.
Eisenach's Corporate Ties
The Progress and Freedom Foundation which was headed by Eisenach and used to fund the subject of Gingrich's questionable ethics began to evolve itself soon after this controversy. It's misison statement evolved "to educate policymakers, opinion leaders and the public about issues associated with technological change, based on a philosophy of limited government, free markets and individual sovereignty"
PFF ultimately turned into an intellectual front for the Telecom and Cable TV industry. According to Source Watch,
"The Progress and Freedom Foundation's list of corporate donors reads like a who's who list of the telecommunications industry to the tune of a $3 million per year operating budget."
Here is a list of their known contributors:
Ameritech Foundation – now AT&T
AT&T Foundation – now AT&T
SBC Communications – now AT&T
BellSouth – now AT&T (By this time Pacific Telesis and SNET were part of SBC.)
Verizon Communications – now Verizon
Bell Atlantic – now Verizon
GTE Corporation – now Verizon
MCI Worldcom – now Verizon
US WEST(Qwest)
Comcast Corporation
Time Warner
AOL Time Warner
Cellular Telecommunications Industry Association (CTIA)
National Cable Television Association (NCTA)
Telecommunications Industry Association (TIA)
United States Telephone Association (USTA)
PFF shuttered it's doors in 2010. From there Eisenach worked for other "opinion for hire" think tanks like NERA Economic Consulting and American Enterprise Institute.
A recent article in the New York Times highlights the fact that Eisenach has written nearly a dozen papers that were underwritten by Verizon or a Verizon-supported trade association in the past 10 years. The article went on to quote Dennis Weller, a former Verizon economist, as saying:
"Jeff is good at linking big theoretical ideas to policy, and he's been good at making money doing that. He's been good at moving from think tank to think tank and company to company, and I don't think he's ever lost money doing it."
Eisenach on Net Neutrality
Questionable ethics aside, Eisenach is not someone who will champion a fair and open Internet. Nearly every time Eisenach has spoken on the issue of Net Neutrality, he has decidedly sided with the corporate interests against it. For proof of why Eisenach is dangerous for an open and free internet look no further than his testimony before U.S. senate on net neutrality.
His testimony holds that there are three points against open Internet rules:
"My testimony today advances three main points. First, net neutrality regulation cannot be justified on grounds of enhancing consumer welfare or protecting the public interest. Rather, it is best understood as an effort by one set of private interests to enrich itself by using the power of the state to obtain free services from another – a classic example of what economists term "rent seeking."

Second, the potential costs of net neutrality regulation are both sweeping and severe, and extend far beyond a simple transfer of wealth from one group to another.

Third, legitimate policy concerns about the potential use of market power to disadvantage rivals or harm consumers can best be addressed through existing antitrust and consumer protection laws and regulations."
Eisenach's points are not one of a man serious about protecting a free and open internet. Instead, they are the opinions of a man who's made a ton of money defending the interests of Internet Service Providers like Verizon.
Take his first point. He completely ignores the concept of the individual content creator. He ignores those individuals creating their own blogs, apps, podcasts, etc. Instead he focuses on arguing that ISPs should be able to charge for the content provided (i.e. charging Netflix more because their content uses more of the network.)
This creates a situations where ISPs have a mechanism to increase the cost of content of competitors. They also get to decide the priority of content. If you can watch a movie On-Demand over the internet from Comcast and Netflix, which one do you think would get traffic preference in this instance? Netflix is the one most anti-Open Internet folks point to, because it's a large corporation. They never consider how the voice of smaller content creators can be silenced by the ISPs without Open Internet Rules.
Eisenach's second point really holds nothing of substance. Saying "neutrality regulation are both sweeping and severe, and extend far beyond a simple transfer of wealth from one group to another," is akin to saying "net neutrality is bad . . .M'kay"
The point of wealth transfer is an odd one as it seems to this blog owner that if the cost of content providing is to be decided by the owners of internet access, then only those with a lot of money will be allowed to provide content. No longer will traffic and demand purely decide which content is served. It will now be filtered through the values and goals of the Internet Service Provider.
His third point makes sense logically. However, he already knows that while the ISPs hold regional monopolies, they don't hold a monopoly that would fall under FTC definition. This point is simply a clever ploy to move the argument to safer ground for those that have funded Eisenachs opinions in the past.
Eisenachs Problems with Facts
Aside from from having his pockets lined by the companies that want to have more control over the Internet Infrastructure and his connections to unethical behavior, there is yet one more problem with Eisenach's involvement in the FCC transition. He seems to struggle with truth.
We've seen his connections to Verizon. We seen his experience with lobbying as defined as "seek to influence (a politician or public official) on an issue." That appears obvious. He obviously consulted as he worked for a company called NERA Economic Consulting as a consultant. In the face of all this, he had the gall to tweet: "Not wanting to engage on this, but the facts are: Not a lobbyist; not consulting for Verizon; no consulting business before the FCC at all."
Of course he doesn't want to engage on this. There is no way to defend it. Nevertheless, I retweeted this quote with a paper he wrote that contradicts everything he tweeted. Please retweet to shine a light on this guy.
Take Action
Here are some things we can all do so our voices can be heard on maintaining a free and open Internet.
Contact President Elect Trump
Write the Trump/Pence Transition team expressing your concerns about Jeffery Eisenach and how the FCC rules on an Open Internet should be upheld by the new Trump administration. Here is the address:
President-elect Donald J. Trump

Trump-Pence Transition Team

1717 Pennsylvania Ave, NW

Washington, DC 20006
Here is a recent letter written over cable box reform as an example.
Contact Your Congressman
You can find your U.S. Senators address and phone number here.
You can find your representative in the House here.
Calling their office on the phone works best according to staffers. You will talk to a staffer, but be polite and thoughtful and your concerns will be more likely to be brought up in the staff meeting. Call both the local and DC offices of your representative to ensure you are heard.
I would also follow up with a physical letter. It doesn't have to be hand written, but I'm sure that would be a memorable touch. I recommend against email as they are regularly bombarded with email.
Attending town halls are always a good way to have your voice hear. If you attend I recommend getting together with a group of like minded individuals to create an evening theme for your congressman and staffers to here. In the house, all issues are local.
Need More Information?
If this article didn't answer your specific question, head over to our Home Page! It will guide you to affordable internet providers, streaming services to meet your needs, information on antennas, and many more tools and resources to help you save money on TV and Internet access.
For the latest news tips and tricks on cutting the cord and other tech topics be sure to follow our Google News Feed, like our Facebook Page and Follow Us on Twitter.
Join Millions of Cord Cutters
*
Disclosure: Grounded Reason is supported by a small commission for purchases made through product links on this website. We do not accept compensation from companies attempting to sway our review of products.