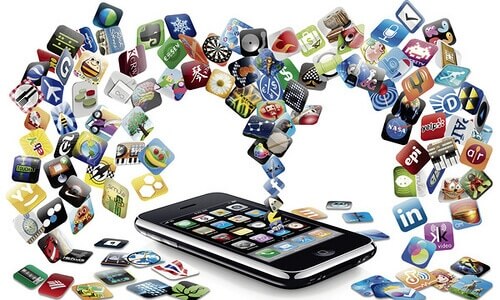 Listen to the Podcast

You can listen to this episode of the Grounded Reason Podcast through any of the sources below. This and every episode is 100% free for you to listen.
Podcast Client
If you are using a podcast client then you just need to add the shows RSS link which is "https://groundedreason.libsyn.com/rss".
If you have iTunes, it would really help the podcast rankings if you used it to listen to the podcast.  However, if you do not have it you can listen to the show in your browser below.
This is an Accelerated Mobile Page. The MP3 cannot display on this page. Please use one of the other options listed above to listen to this episode.
Contact the Show
Please Subscribe to The Show in iTunes, Stitcher, or your Podcast App.
Please rate and review the show in iTunes. If you want to send us questions or comments please use any of the methods below.
For more information on cutting the cord visit – https://www.groundedreason.com
Call and leave a question or comment for the show: 650-TALK-GRP
Email us at podcast@groundedreason.com
Tweet us @GroundedReason
Show Notes
In today's episode Joel and I discuss some of our favorite time and money saving apps.
Waze
Waze is a map, GPS, traffic app owned by Google. The app uses information supplied by everyone using Waze to find the fastest route to where you are going.  This app saves me hours stuck in traffic every week as it adjusts the route based on the real time traffic information being supplied.
Here are some other added benefits the Waze app provides:
 Live routing based on real-time traffic & road info shared by all drivers
Community reported alerts including police traps, accidents, hazards, road closures, and more
Turn-by-turn voice guided navigation
Live maps always fixed and updated by real people in your area
Automatic rerouting as conditions change on the road
Send your Arrival Time to update those you're meeting
Find the cheapest gas station on your route
One tap navigation to your events from Facebook and your calendar
Mint
Mint is a fantastic budgeting/personal finance app that is free to use and has a user base of over 15 million people. The app allows you to link all your banking and credit accounts in one interface. You can categorize your budget into various buckets and link banking transactions to those buckets. Mint automatically syncs your accounts and will let you know when you are approaching the spending limit on any budget category.
Mint also allows you to track investments, assets, credit score, and much more. While Mint takes a bit of time to set up and earmark certain transactions that aren't automatically sorted, it's one of the best personal finance apps available.
Mint is free to download and use,  but you will be targeted with adds. However, it's not all bad.  Since Mint tracks your spending in various areas, it will target ads where you can actually save money. For example, lets assume you are spending 25% more than the average person on car insurance. Mint will see this and send you offers for car insurance that will save you money.
Acorns and Digit
While these apps are completely separate apps and have nothing to do with one another, I find they work really well in tandem. Acorns allows anyone to invest in index funds by taking the change from transactions and rolling it into an ETF. It's a great way to invest for those without access to a financial planner. However, the fees can be prohibitive for those that aren't investing enough.
That's where Digit comes in.  I've reviewed Digit on our site before, and my family loves it. It uses an algorithm to figure out how much you can save every month based on your bills and spending habits. The downside, however, is the money Digit collects is put in a Digit account that doesn't collect interest.
The downside of both these apps can be countered by using them together. Once Digit collects a good chunk of change, simply do a lump sum transfer into Acorns.  Hence, the money Digit collects now collects interest in Acorns, and Digit will gather enough money so the fees from Acorns is now worth it.
Of course, there are other ways to mitigate the negatives of both these apps. I just find these two as a good natural pairing.
Download Acorns
Download Digit