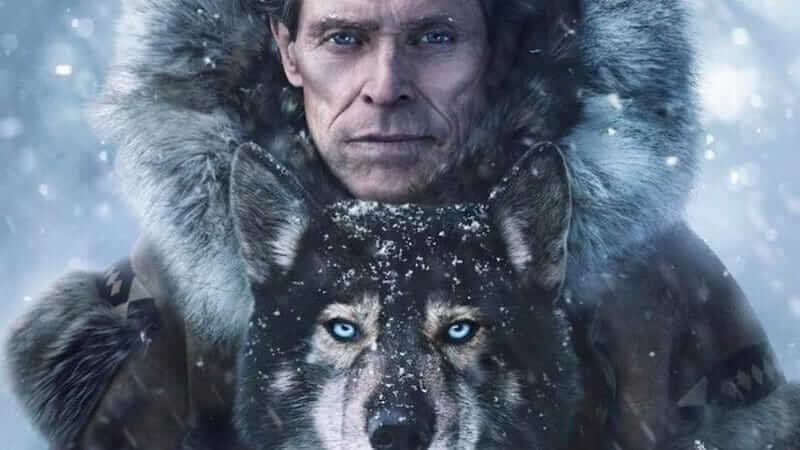 In the winter of 1925, an outbreak of diphtheria in Alaska threatened to become an epidemic, and a looming blizzard eliminated all means of modern transportation to get an antitoxin to Nome. Enter the dogs and the fearless mushers who faced the odds of transporting the medicine back. While Balto may have become the recognizable canine hero at the time, the dog that deserves attention for doing the longest stretch of the treacherous run is Togo. Now, thanks to a new film that arrived on Disney+ in December, audiences are learning the story of Togo, and his musher who made the journey, Leonhard Seppala.
Togo is a heartfelt family adventure in the vein of Disney classics, inspiring in both the indomitable spirit of man and dog alike and exploring the bond between them. The movie stars Willem Defoe as Leonhard Seppala, the champion dog sled trainer who braved the elements to help save his Nome community, along with his team lead by 12-year-old Togo. The story follows both their dramatic and life-threatening journey across the Alaskan tundra, as well as looks back on the early years as Togo, a mischievous and strong-willed runt, proved he had what it took not just to join, but lead a team.
How to Watch Togo
Since launching in November 2019, Disney+ has raced to the top of the list of streaming services, with millions of viewers exploring the thousands of hours of entertainment on the site. Togo is one of the multiple original films that premiered on Disney+ in the first two months of its launch, and there are more coming.
Want to watch Togo? Sign-up for Disney+ for just $7.99 a month or $79.99 a year. A subscription allows for unlimited downloads of content to up to 10 devices for viewing offline, and the ability to stream on four different devices simultaneously.
Devices include mobile (iOS and Androids); desktop computers; PlayStation 4 and Xbox One gaming consoles; Roku; Apple TV; smart TVs such as LG, Samsung, and Android TVs; and Chromebook, Chromecast, Apple AirPlay, and Amazon FireTV. Check out our guide to Disney+ for more information on the service.
Why to Watch Togo
In addition to a chronicling a fascinating moment in history, Togo is a family adventure film with heart, chronicling the relationships between and fearless endurance of people and animals alike. After introducing the dramatic stakes of the community that sent Leonhard Seppala on his journey, the film flashes back 12 years to introduce how Togo went from a troublesome escape artist of a puppy. He was beloved by Leonhard's wife Constance but a frustration to the trainer himself. Ultimately, Togo becomes the loyal and trustworthy lead dog in Seppala's team. Cue numerous scenes of fluffy husky puppies and one adorably determined pup that loved to run. Intersperse these among chilling action sequences in the snow and ice of the wide-open Alaskan territory, and you have a classic adventure film.
The history itself is fascinating, and worth a deeper dive if you enjoy the film. A total of 20 mushers and more than 150 dogs participated in what would be deemed the "serum run," traveling through the grueling Alaskan winter countryside to transport an antitoxin from Fairbanks to Nome. On average, each team covered a little over 30 miles, with the last squad, lead by the now-famous Balto, covering 55 back into Nome. However, it was Seppala and Togo who covered the longest and most grueling stretch of 264 miles, including across the rolling ice of the Norton Sound, through a blizzard of blinding gales. The trek of these teams would later be commemorated in the now world-famous annual Iditarod Trail sled dog race.
Oscar-nominee Willem Defoe is enjoyable as Seppala. He shines in both tender scenes as well as energetic moments of life-threatening danger or spurring on the team, as he encourages on "we few, we happy few, we band of champions" across the ice. The film costars Julianne Nicholson (Masters of Sex, Boardwalk Empire) as his clever and strong-willed wife Constance Seppala. George Maynard (Hell on Wheels) as Mayor Christopher Heyerdahl; Michael Greyeyes (Woman Walks Ahead) as Amituck; and Richard Dormer (Game of Thrones) as Dr. Curtis Welch.
Are you inspired for more? Some Disney fans may want to revisit other nostalgic Disney Alaskan adventures with several other films available on Disney+: 1985's The Journey of Natty Gann, the 1991 Ethan Hawke favorite White Fang, or1994's Iron Will.
Good dogs, all.