Showtime is known for providing high-quality prestige TV like "Homeland," "L Word: Generation Q" and "Billions." However, it also is a source for movies, both classic favorites and newer hits. Every month a new selection of film drop for Showtime subscribers. In fact, you can watch all these movies free for 30 days! While it's $10.99 per month to subscribe after the 30-day trial, you can cancel before the trial is up and pay nothing. For more information, see out guide to watching Showtime without cable.
Top 7 Movies Coming to Showtime in August
Here are a few of the top movies that will be added to Showtime's streaming library in August:
1. I Know What You Did Last Summer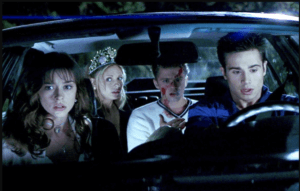 (coming August 1st) – Watch On Showtime
"I Know What You Did Last Summer" 's cheesy-but-scary depiction of four terrified teenagers helped to reignite the slasher movie trend when it came out in 1997. In it, Jennifer Love Hewitt, Sarah Michelle Gellar, Ryan Phillippe, and Freddie Prinze Jr. play four teenagers who accidentally run over a man late at night. They dump his body in the ocean, hoping to avoid the repercussions. But a year later they start getting scary notes indicating that their secret is out. Violence and mayhem ensue. Its two sequels, "I still know what you did last summer" and "I'll always know what you did next summer", will also be on Showtime this month.
Why it's Worth Watching
Besides the fact that "I Know What You Did Last Summer" is heaping with 90s nostalgia, it's worth a watch if only to see the two female leads just as they were bursting onto the scene. Jennifer Love Hewitt was known for her role on "Party of Five." The role was the beginning of her status as it-girl for teens at the time. Meanwhile, Sarah Michelle Gellar was just beginning her tenure as Buffy on the cult favorite "Buffy the Vampire Slayer." It would be reasonably cathartic to watch this movie then Buffy, seeing her change from befuddled fleer to empowered slayer.
2. Jesus Christ Superstar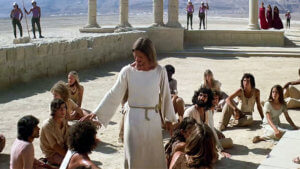 (coming August 1st) – Watch On Showtime
This "Jesus Christ Superstar," which came out in 1973, was the first film of the stage show which had itself only just premiered in 1970. It stars actors from that show, including Ted Neeley as Jesus, Carl Anderson as Judas, and Yvonne Elliman as Mary Magdalene. Andrew Lloyd Webber and Tim Rice's musical tells the story of the last week of Jesus' life in the form of a rock opera. This version bursts with enthusiasm in the 1973 brand, complete with hippie clothes on Jesus' disciplines and sparkly disco dancing.
Why it's Worth Watching
There have been enough adaptations of the musical "Jesus Christ Superstar" that we could almost start debating its nuances as much as its source text. In 2018 we had "Jesus Christ Superstar Live in Concert" with John Legend as Jesus and Hamilton star Brandon Victor Dixon as Judas. The 1973 version naturally feels much more antiquated in comparison. However, it is valuable for being a cultural study of the time (the disciples were super groovy!) and for its filming location in Israel. Relax and absorb the bizarre realism of the gorgeous Middle East vistas combined with an over-the-top hippie aesthetic. 
3. The Manchurian Candidate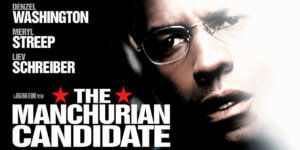 (coming August 1st) – Watch On Showtime
This "The Manchurian Candidate" is the 2004 adaptation of the original 1963 classic. Denzel Washington plays Frank Sinatra's role as Marco, an army captain now in civilian life who has dark suspicions about one of his fellow soldiers, Raymond Shaw. The inimitable Meryl Streep stars as Shaw's mother, originally played by Angela Lansbury. The cold war paranoia portrayed in the first film translates into more modern fears of corporate conspiracies.
Why it's Worth Watching
It's gutsy to remake such a classic as the 1963 "The Manchurian Candidate." The posters and trailers for the original gave away very little, instead of focusing on the mystery with warnings that if you miss the first five minutes, you won't understand anything. Clues were doled out carefully so that we share the dizzying confusion of the characters. In the 2004 version, however, many of the plot elements are laid bare in the trailer. As such, the movie turns a bit more into the adventure genre – but that's not necessarily bad. Its warnings about authoritarianism and complacency are certainly more relevant than ever, and you are sure not to be steered wrong with Washington and Streep at the helm.
4. She's All That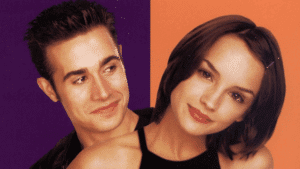 (coming August 1st) – Watch On Showtime
Modern teens who enjoy a 90s aesthetic will love a chance to see them in action in "She's All That" from 1999. The teen romance comedy stars Freddie Prinze Jr. as Zack, a popular high school jock who bets with his friends that he can turn any girl in the school into a prom queen. The target is Laney, played by Rachael Leigh Cook, a dorky art enthusiast who at first rejects his attentions but later succumbs to ditching her glasses and getting a cute bob haircut. Can teen love survive these elaborate makeovers and manipulations? Those of us who were teens in the 90s know all too well.
Why it's Worth Watching
"She's All That" was yet another version of "Pygmalion," the classic British play about a low-class woman reformed by an upper-class man. "My Fair Lady" is another famous adaptation. This one has fun moments, and modern audiences will particularly enjoy seeing Usher play the high school DJ. However, it suffers from the same problems as all these versions do. Namely, the woman in question must change herself to suit the man and the society to achieve her goals. In retrospect, I'd tell Laney to keep her glasses and wait for "adorkable" to come into style. Modern viewers can use it as a trip back in time as well as a starting point for a conversation about gender dynamics.
5. The Pursuit of Happyness
(coming August 1st) – Watch On Showtime
This critically-acclaimed film starring Will Smith was a hit in 2006. It is based on the true story of salesman Chris Garner, played by Smith, who goes through a period of homelessness as he struggles to make money, care for his small son, and pursue a career as a stockbroker. The sympathetic portrayal of someone living through poverty makes for an inspiring story, especially when Garner himself went on to achieve great success.
Why it's Worth Watching
Do poor people deserve the conditions that they live in? It is a question we struggle with as much now as we did back in 2006. The fact that any of us can come upon hard times, temporarily or permanently, is a challenging notion that we might prefer not to face. However, "The Pursuit of Happyness" points out not only the reality of this but also the possibility of surviving and ultimately thriving.
6. Seabiscuit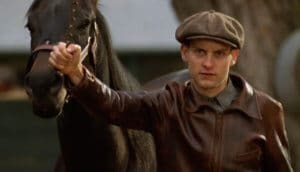 (coming August 1st) – Watch On Showtime
In 2003 horse fans got a treat in the form of "Seabiscuit," a film all about the real-life racehorse of the same name. During the Great Depression, Seabiscuit became popular because although he was small, he managed to win frequently. This movie tells the story of several people involved with the horse's success, including his jockey Red Pollard (Tobey Maguire) and his owner Charles Howard (Jeff Bridges). It was nominated for seven Academy Awards.
Why it's Worth Watching
"Seabiscuit" is based in a time when many people were going through significant challenges, and its main characters have major personal obstacles to overcome. Cheering for an underdog horse lifts not only the main characters but also the people who watch the races. Today we are far from the Great Depression in time but not necessarily in sentiment, as the pandemic impacts everyone personally and financially. Finding something to root for, even if it's a horse from the past, might just help lift our spirits as well.
7. National Treasure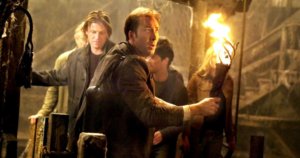 (coming August 28th) – Watch On Showtime
Nicholas Cage stars in this adventure heist movie from 2004. He plays Ben, a man whose family has carefully guarded a treasure hidden by America's founding fathers. To protect it, he must steal the Declaration of Independence, source of the map to the treasure before bad guys steal it. Also starring are Diane Kroger, who plays his girlfriend, Justin Bartha as his friend, and Jon Voight as his father, who doubts the treasure's existence. Setting a mystery in typical tourist attractions proved successful. The sequel "National Treasure: Book of Secrets" came out in 2007, and in May of this year, producer Jerry Bruckheimer announced there would be a Disney Plus series with a younger cast and a possible third movie.
Why it's Worth Watching
To say it was a different time for Americana in 2004 is an understatement. Back then, the Declaration of Independence was probably close to a holy relic in many of our minds. However, while we know things are more problematic now, it is still fun to see people chased about in locations. Plus, it hearkens back to the days when unraveling mysteries of how government works could be a zany lark. Watch now and be prepared for the future Disney adaptations.
Top 7 Movies Added to Showtime in July
1. Charlotte's Web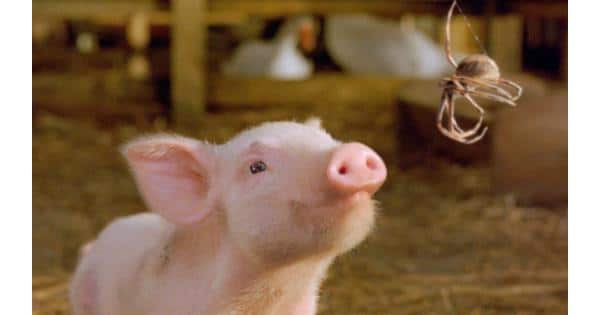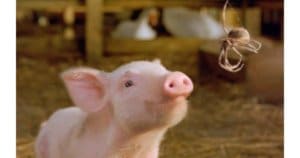 The classic 1952 book by E.B. White got a live-action makeover in this 2006 movie. Generations of children have loved the story of a pig runt named Wilbur raised by a little girl on a farm. When it comes time for Wilbur to suffer the fate of most farm pigs, it is up to the spider Charlotte to save his life. Dakota Fanning starred as the girl Fern while the voices featured an all-star cast, including Oprah Winfrey, John Cleese, Robert Redford, and even Julia Roberts as Charlotte.
Why it's Worth Watching
In this era of online learning and social distancing, it's more important than ever for children to love reading. Seeing this children's story brought to life is such a funny, charming way that might inspire them to pick up the book itself. They might also want to head out into nature and see what's out there. Plus, a dose of empathy towards even the smallest and seemingly lowliest of us all – like a spider – is something that we all need now more than ever.
2. The Truman Show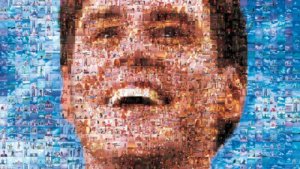 In this 1998 science fiction/drama/comedy Jim Carrey stars as Truman, a man who has lived his entire life as the subject of a television show – without any idea that he is being filmed. An entire town is created for him, complete with thousands of hidden cameras, and it is populated with actors who pretend to be his family and friends. It's funny, it's heart-warming, and it can also be sad and thought-provoking. When he begins to question the nature of his existence, the movie delves into philosophical questions that endure today.
Why it's Worth Watching
When "The Truman Show" came out, reality shows were starting to be a thing. Social media was just around the corner. And in came a movie questioning what it would be like to live a life that was always observed. Today we take it for granted that what we do could be broadcast to everyone we know – and children start right from birth with virtual life. It's well worth going back to when we all just started to wonder about the implications of all of that.
"The Truman Show" also tackles how much we can control the narrative of our lives and the narrative of our children's lives. In a big scary world, it's tempting to control and constrain things in a bubble. But like "Jurassic Park" also shows, life finds a way to be free, and maybe even unobserved.
3. Spaceballs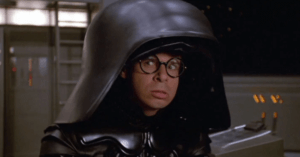 A parody of "Star Wars" was probably inevitable in 1987 at the height of the original mania. But the world got a lucky break when Mel Brooks made that parody. He is in the movie in a few different roles, including "Yogurt," a mystical green creature like Yoda. Bill Pullman is a Han Solo-type swashbuckler, and John Candy is his furry sidekick named Barf. Rick Moranis is Dark Helmet, the not-quite-so-intimidating bad guy. The jokes can be crude and downright silly, but many are also classics and side-splittingly funny even over 30 years later. 
Why it's Worth Watching
These days we are in a new sort of Star Wars mania. Since Disney's acquisition of the franchise, the movies seem to be just a steady drumbeat in pop culture background. We take the mythos so much for granted that it is refreshing to have a movie poke fun at the absurdity of it all. "Star Wars" is a permanent part of our culture, but it's also a tale of space magic and furry aliens. Maybe if we can all watch "Spaceballs" and acknowledge the amazing but also the silly in "Star Wars," then we can judge the new movies a bit more lightly and take our fandom a little less seriously.
4. Hook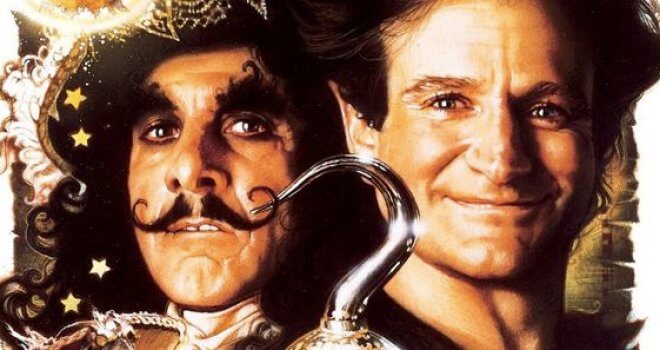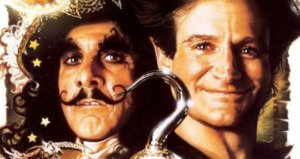 What if Peter Pan grew up and turned into a grumpy middle-aged man? Such is the conceit of 1991's "Hook." Robin Williams stars as a Peter Pan who no longer remembers Neverland and has forgotten childhood whimsy altogether. However, he must face it all again when Hook (played with villainous flair by Dustin Hoffman) kidnaps his children. Maggie Smith plays an elderly Wendy, and Julia Roberts is a Tinker Bell. Particularly noteworthy are the rambunctious Lost Boys who have Rufio (Dante Basco) as their new leader.
Why it's Worth Watching
It is hard to believe it has been six years since we lost Robin Williams. For so long, his blend of humor and heart-wrenching pathos was just a given in our lives. Most people of my generation have a favorite Robin Williams movie – for me, it is "Hook." Seeing his tortured businessman role drop away and reveal the childish charm underneath is always satisfying.
It stands out from the pack of Peter Pan-themed movies because it builds on the traditional themes of growing up. What does it look like when you try to reconcile life's hardships with its magic? Robin Williams was there to try to show us – and thank goodness we can time travel with his movies and see him at it again.
5. Julie & Julia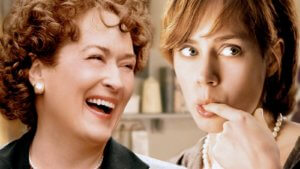 Two real-life stories come together in this 2009 comedy/drama. Meryl Streep plays Julia Childs as she learns to cook in the 1950s in France. Amy Adams plays Julie Powell, an office worker in 2002 who decides to cook Childs' recipes every day and write about it in her blog. The movie weaves together the two womens' stories, showing how they came to enlightenment via good food with lots of butter.
Why it's Worth Watching
With the start of quarantine, suddenly, the home arts grew exponentially in importance. When we aren't out gardening, we're inside our kitchens experimenting with sourdough bread or a complicated recipe for meat. Putting some real-time into these slow-paced endeavors can tell you a lot about yourself – just as Julie learns in the movie. Without the distractions of the outside world, our inside world comes into sharp focus. This movie also takes you back into the heyday of blogs, when introspection in written form was commonplace. We don't always look at things that way these days, preferring the rapid-fire input of Tik Tok videos instead. But as we are made to slow down, it is nice to remember that taking the long road towards getting better can be rewarding.
6. Pretty in Pink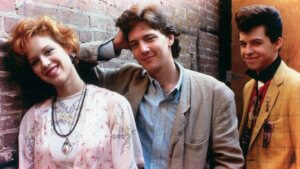 A teenage girl from the wrong side of the tracks longs to be accepted in this classic 1986 film. Andie, played by Molly Ringwald, deals with a depressed father without enough money and struggles to define her feelings for her best friend Duckie and rich crush Blane. The movie also showcased a variety of New Wave songs, launching the single "If You Leave" into popularity that has lasted for decades.
Why it's Worth Watching
Back in the 1980s, the "brat pack" defined teenage angst. Molly Ringwald embodied it all, complete with her pout, sass, and long-suffering stares. But "Pretty in Pink" also showcases the pain of a clash between classes. The disdain with which Andie is treated makes it interesting to watch today if only because prejudice certainly did not stay in the 1980s. "Pretty in Pink" might have been a better, more thought-provoking movie if it had dealt with racism rather than classism – nevertheless, it remains an entry point for conversations about those made to feel "less than" others.
7. Ex Machina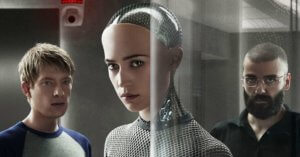 The nature of artificial intelligence is examined in 2014's "Ex Machina," a sci-fi thriller starring Oscar Isaac, Domhnall Gleeson, and Alicia Vikander. Vikander plays the robot Ava who is human-like in many ways, including her face and hands. Gleeson is Caleb, a programmer hired by the rich, eccentric Nathan, played by Oscar Isaac. Caleb must test how intelligent Ava is through a series of meetings that get more and more intense. Viewers are left to wonder who controls who and what it means to be human or machine. The movie was critically well regarded and earned a variety of awards, including an Academy Award for Best Visual Effects.
Why it's Worth Watching
Ever since we started making robots, we have been fascinated with what happens when they get intelligent. Will those we made to serve us end up conquering us? Such was the plot of both the classic and the rebooted "Battlestar Galactica" TV series. "Ex Machina" takes a much more personal approach. We get to examine one robot and interact with one human and see how far their relationship goes and what it ultimately means to both of them. Oscar Isaac also gets to showcase the (often quite disturbing) nature of the creator. As our society delves more deeply into artificial intelligence, it is increasingly important to consider what we make of the life we create and what it makes of us.
Need More Information?
If this article didn't answer your specific question, head over to our Home Page! It will guide you to affordable internet providers, streaming services to meet your needs, information on antennas, and many more tools and resources to help you save money on TV and Internet access.
For tips and tricks on cutting the cord and other tech topics be sure to join our Facebook Page.
Join Millions of Cord Cutters
Disclosure: Grounded Reason is supported by a small commission for purchases made through some product links on this website. We do not accept compensation from companies attempting to sway our review of products.