Showtime is known for providing high-quality prestige TV like "Homeland," "L Word: Generation Q" and "Billions." However, it also is a source for movies, both classic favorites, and newer hits. Every month a new selection of film drop for Showtime subscribers. In fact, you can watch all these movies free for 30 days! While it's $10.99 per month to subscribe after the 30-day trial, you can cancel before the trial is up and pay nothing. For more information, see our guide to watching Showtime without cable.
Top Movies New to Showtime in September
Here are the top movies coming to Showtime this month.
The Big Lebowski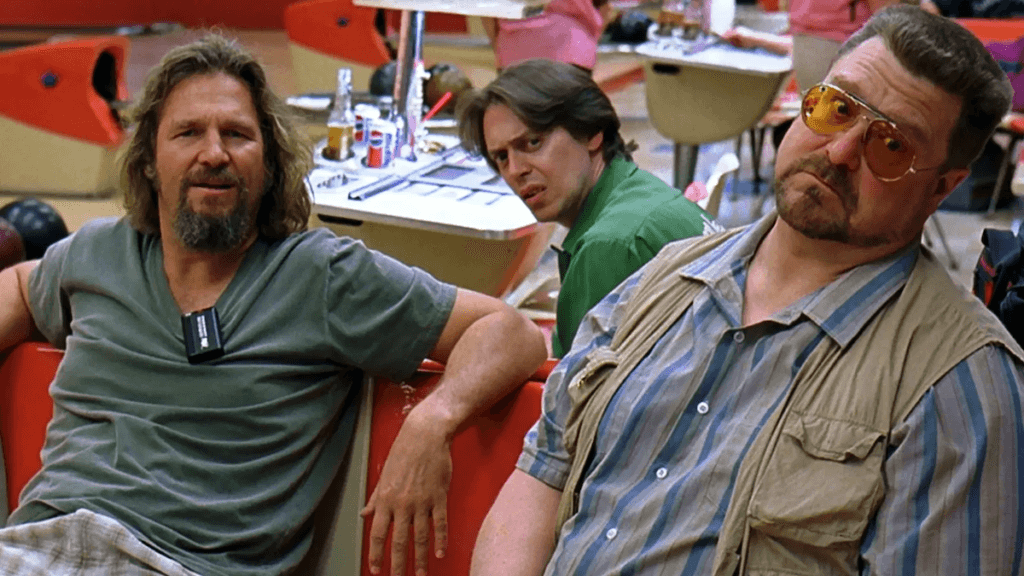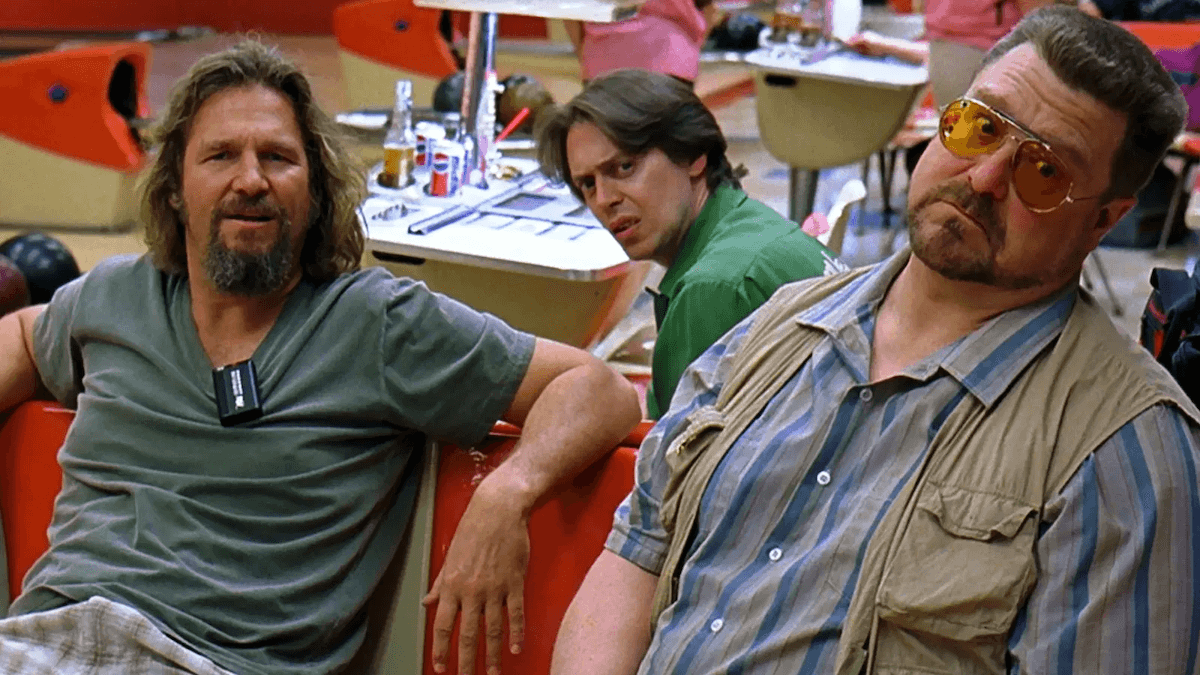 In 1998 "The Big Lebowski" gives us life from the perspective of the "Dude," a slacker-type middle aged man played by Jeff Bridges. He gets caught up in a web of crime intrigue when he is mistaken for a different Lebowski. The clever dialogue and Bridges' attitude gained the movie a huge cult following. It also stars Julianne Moore as a love interest and John Goodman as his friend, a Vietnam vet. The movie was made by the Coen Brothers and has their signature focus on intricate plot and weird characters.
Why it's Worth Watching
Even if you've never seen "The Big Lebowski," chances are you've heard it being quoted. From "The Dude abides" to "Yeah, well, you know, that's just, like, your opinion, man," the movie's dialogue echoes around college dorms. The Dude's laissez-faire attitude has resonated with fans, so much so that there are conventions and even a sort of religion around him. The movie is a must-see if only to see what the fuss is about. But it's also just plain fun to see the Dude's take on the world. In a scary world with a lot of ins and outs, sometimes all you can do is abide.
The American President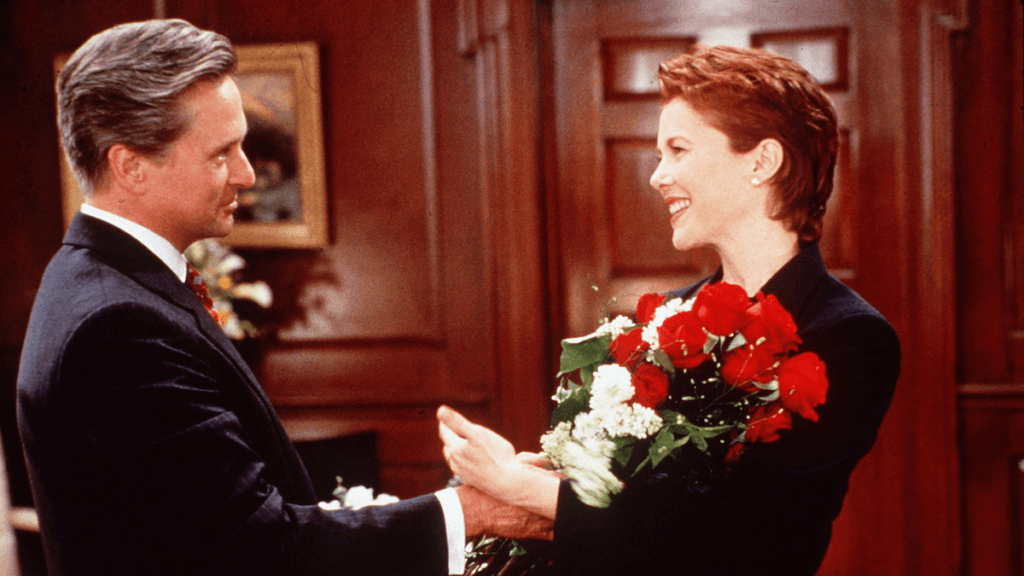 Michael Douglas is American President Andrew Shepherd in this 1995 romance drama. While attempting to get through his legislative agenda, including an anti-crime bill, he becomes interested in environmental lobbyist Sydney Ellen Wade, played by Annette Bening. The two become involved, jeopardizing his approval ratings and providing fodder for presidential rival Senator Rumson, played by Richard Dreyfuss. Ultimately Shepherd must decide whether his relationship or his agenda will prevail.
Why it's Worth Watching
This movie was written by Aaron Sorkin and shares many similarities with his 1999 television series "The West Wing." To watch either now is to marvel at just how much can change in 20 years – or at least, how far our expectations have fallen for our elected officials. Sure there's moral handwringing and compromising in this movie, but lately we have realized these upright characters are probably more fantasy than fact. No matter – the movie is still a great love story, and beyond that, helps us to hope for more for the future.
Psycho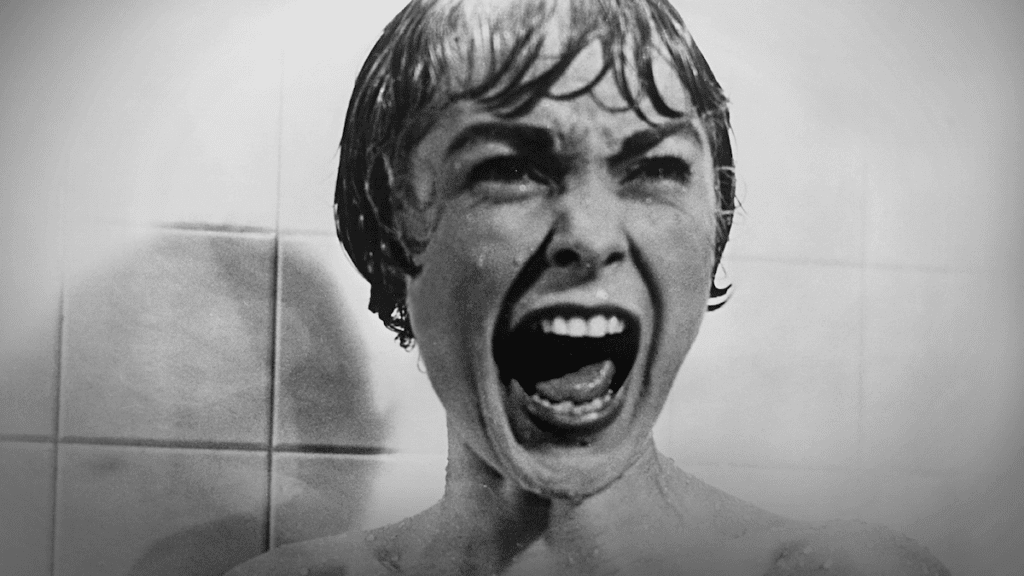 Janet Leigh stars in the original 1960 horror movie directed by Alfred Hitchcock. She is Marion Crane, a woman who has just stolen a sum of money and finds a creepy motel to hide out in. There she meets the proprietor Norman Bates, played by Anthony Perkins. His taxidermy and nervous demeanor throw her off, but she nevertheless stays and takes her fateful shower. The resulting murder and the reveal of who is behind it has shocked generations and influenced all horror movies that came after it.
Some of Hitchcock's other hits including "Rear Window," "The Birds," and "Vertigo," are also on Showtime this month.
Why it's Worth Watching
It's not quite Halloween season yet but with Fall in the air scary movies can seem more appealing. You could watch a more recent movie, but odds are it won't terrify you quite as much as the film. True, there isn't much gore, and what is there was made out of Hershey's syrup. But Hitchcock famously knew just how to get into the twisted minds of his characters, and at the same time into his audiences' as well. Give "Psycho" a try – just maybe not by yourself at night.
Con Air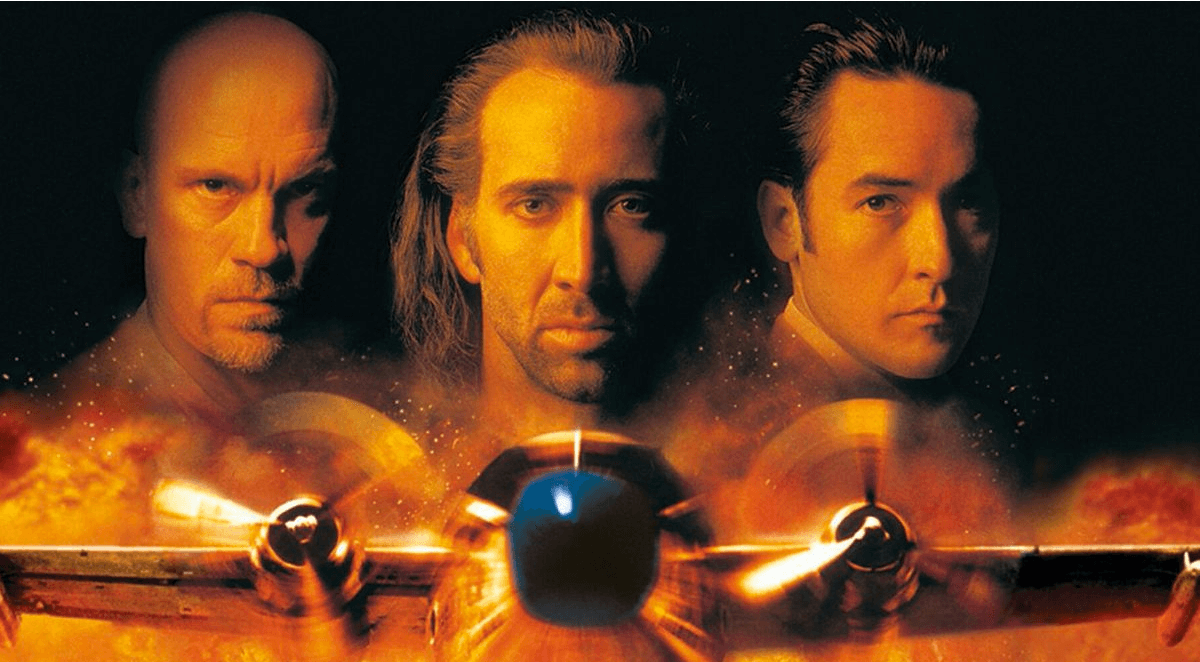 This 1997 action thriller stars Nicholas Cage as Cameron Poe, an Army veteran on a plane full of violent prisoners bound for a maximum-security prison. Among them is Cypress "The Virus" Grissom (John Malkovich) and Garland "The Marietta Mangler" Greene (Steve Buscemi). Poe himself is on parole, having spent eight years in prison for accidentally killing a man who was assaulting his wife. The prisoners take over the plane, however, and plan to fly to a country that will not extradite them. It is up to Poe to attempt to stop them, as well as U.S. Marshal Vince Larkin (John Cusack.)
Why it's Worth Watching
It's all a bit cheesy and ridiculous, but who doesn't want to see the bad guys get their due? Who, likewise, might not see themselves in Cage's character – a stand-up guy just trying to do his best in a world that has dealt him a bad hand. Plus there is a fairly spectacular plane crash into the Las Vegas strip, which under normal circumstances would be horrific, but here can be enjoyable if you squint and suspend disbelief for a second.
Forces of Nature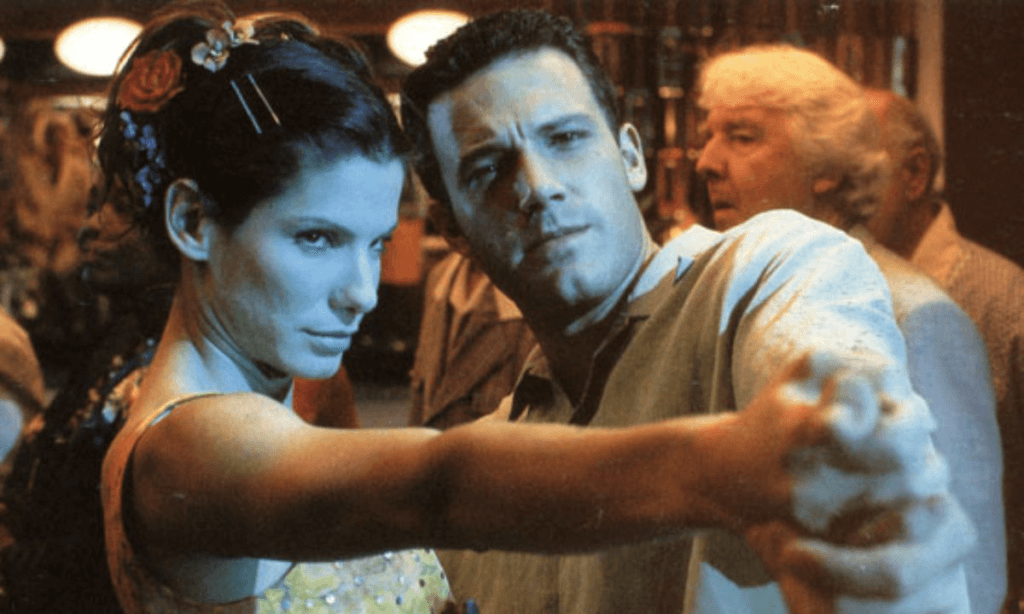 Sandra Bullock and Ben Affleck star in this 1999 romance comedy. Affleck is Ben, a writer on a flight to his wedding who is seated next to the free-spirited Sarah (Bullock). Unfortunately, a bird flies into the plane's engine and grounds them, binding the two together in hijinks-filled adventure to get from New York to Savannah. As one mishap happens after another and feelings grow between the two, Ben begins to wonder if his marriage to Bridget (Maura Tierney) is the best plan for his life.
Why it's Worth Watching
Wrenches are often thrown in the machinery of life, as we all know all too well. Plans are thwarted constantly these days. While this movie won't go down in the annals of best rom-coms ever, it is nevertheless a low-key way to think about where we are going. Like Ben Affleck, you too may wonder if you are on the right path, or whether you should just chuck it all and find an irresponsible Sandra Bullock to adore. Wherever that journey takes you, it might be fun to watch this along the way.
Panic Room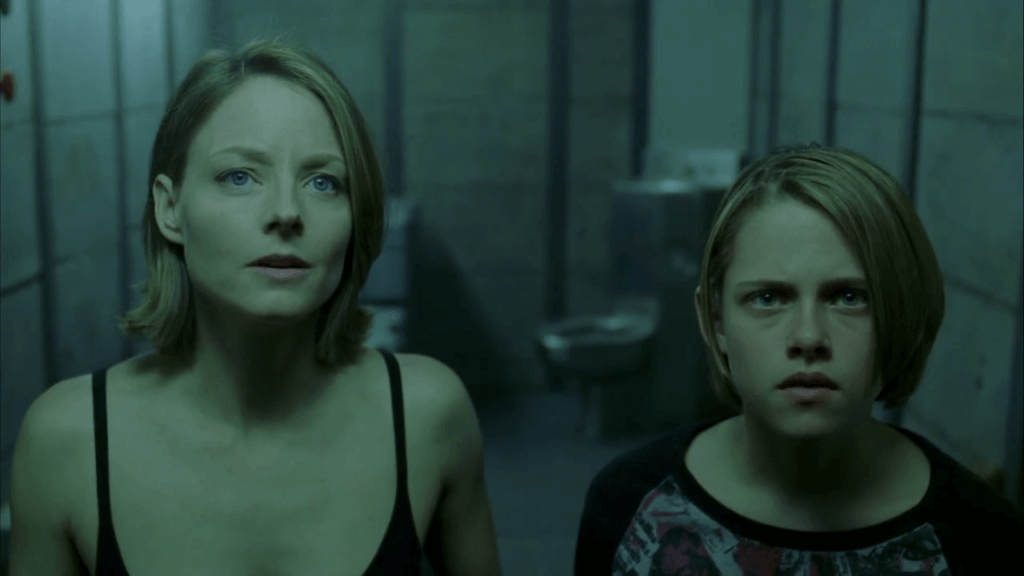 This horror movie from 2002 gave people a whole new way to be terrified of home intruders. In it Jodie Foster plays Meg, a divorcee who moves into an old Brownstone with a quirk: it has a panic room with closed circuit television monitoring the entire house. Unfortunately she and her 11 year old diabetic daughter have to use it immediately as intruders break in during their very first night there. The panic room does not turn out to be a safe haven, however, as the criminals will stop at nothing to get what they want – which turns out to be inside the room.
Why it's Worth Watching
Why watch horror movies at all, in fact? During scary times it is a little odd to think of watching something scary for fun. However, it can actually be empowering to face some of your fears in the limited, controllable world of film. Watching Meg take on the horror of a home invasion, compounded by the danger to her daughter, can be cathartic. If she can take on big bad guys with nothing but unpacked boxes and moxie, maybe we can take on a life's challenges too.
Dazed and Confused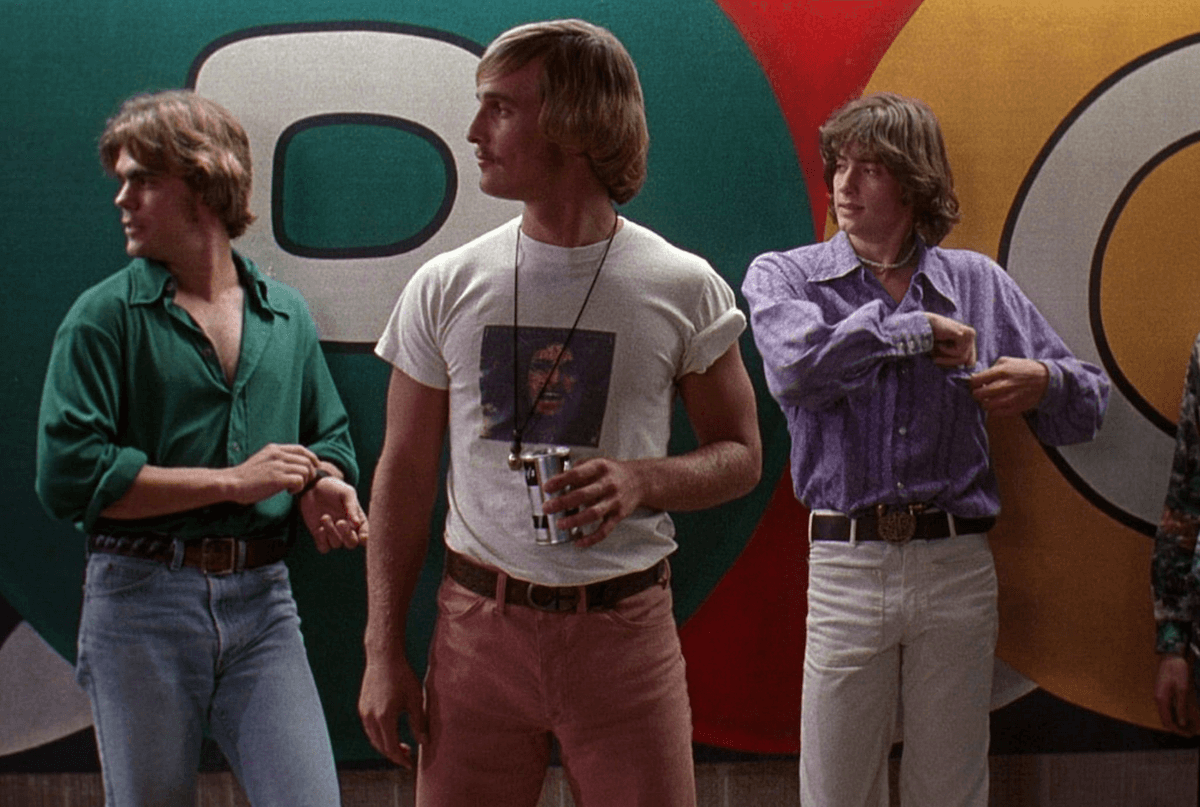 "Dazed and Confused" is a teenage comedy that came out in 1993 but takes place on the last day of school in 1976. The teens featured endure school hazing, play destructive pranks, and search for something fun to do as they muse about life. It features Jason London as "Pink," a football player and Wiley Wiggins as incoming Freshman Mitch. Also in the cast are a variety of actors that went on to even more fame later on, including Ben Affleck, Parker Posey, Milla Jovovich, and Renee Zellweger.
Why it's Worth Watching
In the realm of movies about high school, "Dazed and Confused" gives a rather different view. These teens hang out, smoke, and generally breeze through one day and night – other than the rather horrific hazing. It's a study of a certain culture at a certain time as well as of a carefree vibe that feels far away from today's intense concerns. At the very least, it's worth a watch for McConaughey's delivery of the line "alright, alright, alright," itself a whole vibe in and of itself.
Best Movies Still On Showtime
Here are the top movies that are still available on Showtime's streaming library from prior months:
Ex Machina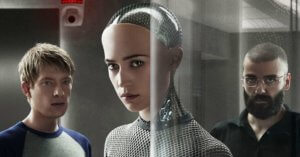 Watch On Showtime (Leaves 7/25/2022)
The nature of artificial intelligence is examined in 2014's "Ex Machina," a sci-fi thriller starring Oscar Isaac, Domhnall Gleeson, and Alicia Vikander. Vikander plays the robot Ava who is human-like in many ways, including her face and hands. Gleeson is Caleb, a programmer hired by the rich, eccentric Nathan, played by Oscar Isaac. Caleb must test how intelligent Ava is through a series of meetings that get more and more intense. Viewers are left to wonder who controls who and what it means to be human or machine. The movie was critically well regarded and earned a variety of awards, including an Academy Award for Best Visual Effects.
Why it's Worth Watching
Ever since we started making robots, we have been fascinated with what happens when they get intelligent. Will those we made to serve us end up conquering us? Such was the plot of both the classic and the rebooted "Battlestar Galactica" TV series. "Ex Machina" takes a much more personal approach. We get to examine one robot and interact with one human and see how far their relationship goes and what it ultimately means to both of them. Oscar Isaac also gets to showcase the (often quite disturbing) nature of the creator. As our society delves more deeply into artificial intelligence, it is increasingly important to consider what we make of the life we create and what it makes of us.
Eternal Sunlight of the Spotless Mind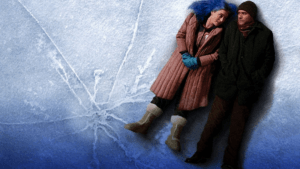 Watch On Showtime (Leaves 11/24/2021)
Jim Carrey and Kate Winslet star in this 2004 sci-fi romance drama. Carrey is Joel, an introverted New Yorker getting over a volatile two-year relationship with Winslet's Clementine. He is distraught to discover that she has had her memory of him wiped by the company Lacuna Inc., led by Dr. Howard Mierzwiak (Tom Wilkinson). In retaliation, Joel goes to Lacuna to have his memories of Clementine wiped and Lacuna employees played by Elijah Wood, Mark Ruffalo, and Kirsten Dunst begin the procedure. However, as Joel meanders through his memories and subconscious, he discovers he is not sure he wants that part of his life gone forever.
Why it's Worth Watching
"Eternal Sunlight of the Spotless Mind" is lauded as one of the best movies of the early 2000s, and not just because it has Jim Carrey playing an uncharacteristically sedate role. The movie is surreal and bizarre and manages to depict the mind's internal workings in a way that rings true. Rather than being silly, the effect is disorienting and at times scary. Beyond the psychological exploration, it is also a romance movie, but one that highlights the conflict and the sadness inherent in long-term relationships. With a deft hand, the movie explores if it is all worth it.
Silver Linings Playbook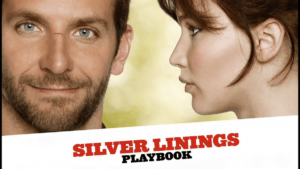 Watch On Showtime (Leaves 12/16/21)
This 2012 romance drama stars Bradley Cooper and Jennifer Lawrence as two people trying to cope with the hard hand life has dealt them. Cooper is Pat, a man with bipolar disorder who has just been released from a psychiatric hospital. He befriends Tiffany (Laurence), a young widow with her own significant issues. She agrees to help him get back his ex-wife if he participates in a dance competition with her. Also starring is Robert DeNiro as Pat's father who wagers all his money on a football game.
Why it's Worth Watching
Much lauded by critics, "Silver Linings Playbook" gave Cooper and Lawrence plenty of space to explore the intricacies of grief and overcoming mental disorders. In a time with a lot of us struggling with how to get on with day to day life, it may be cathartic to see this unlikely pair grow together and help each other learn to see the good in all of life's bad.
Brokeback Mountain
Watch On Showtime (Leaves 9/5/21)
Heath Ledger and Jake Gyllenhaal star as two cowboys with a forbidden relationship in this 2005 drama. Their characters Ennis and Jack, respectively, meet in the 1960s and share a brief romance. Homosexuality is unaccepted in their time and place, however, and they both go on to marry women and continue separate lives. Nevertheless, an attraction and a deep bond persist between the two men, one that will shape the rest of their lives.
Why it's Worth Watching
"Brokeback Mountain" has been dubbed the "gay cowboy movie," but it is much more than that. True, it did mark a significant step forward in the representation of LGBTQ+ characters in the media. However, it showed the two men in love and showed the depth of their relationship over decades. The film also highlights the tragic effects of their homophobic culture on the men and the women in their lives.
The Bridges of Madison County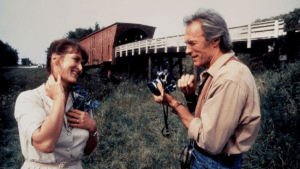 Meryl Streep and Clint Eastwood Star in this 1995 romance. It takes place in 1965 Iowa, where Streep's Francesca is an Italian war bride living in a dull marriage. Her husband and two teenage children being off at the state fair, she gets to know Eastwood's Robert, a National Geographic photographer looking for the local covered bridges. Their relationship blossoms into an affair, leaving both to cope with how it will change their lives.
Why it's Worth Watching
The story of Francesca and Robert has captivated lovers of romance for years, first with the 1992 bestselling novel, then with this acclaimed movie, then with a 2014 Broadway musical. There is something compelling about a character's sudden change of fortune, a sort of Cinderella without the ball. Odds are that even if you haven't seen the movie you have heard its main musical theme that pulls at your heartstrings.
Blazing Saddles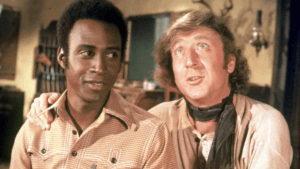 This 1974 comedy was directed by Mel Brooks and stars Cleavon Little and Gene Wilder. Little is Bart, a black railroad worker who is appointed as the sheriff of the town Rock Ridge by the scheming attorney general Hedley Lamarr (Harvey Korman). Lamarr figures the townspeople won't accept a black sheriff and chaos will ensue, allowing him to buy the town and make money from the coming railroad. However, Bart has some success in the town with his wits and the help of an alcoholic gunslinger Jim, played by Wilder. Brooks himself plays numerous roles.
Why it's Worth Watching
"Blazing Saddles" takes Brooks' trademark ridiculous style to a whole other level. It's slapstick, it breaks the fourth wall, it's got a whole scene devoting to farting around a campfire. The movie could be lauded for its commentary on race relations, and maybe it should, but it also uses the "n" word a lot. Offensive or not, it's bound to be memorable. Fans of comedy will find it a must-see.
A Clockwork Orange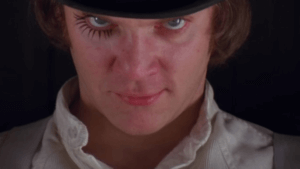 Malcolm McDowell stars in this infamous 1971 crime film directed by Stanley Kubrick. He is Alex, a teen who leads a gang of kids he calls "droogs" including Dim (Warren Clarke) and Georgie (James Marcus). They commit horrific violent crimes including some against a writer Frank Alexander (Patrick Magee) and his wife (Adrienne Corri). Eventually, Alex is apprehended by the police and subjected to a new kind of aversion therapy which involves propping open his eyes.
Why it's Worth Watching
I'd say this film isn't for the faint of heart, but the severe violence in it means anybody who watches it has to be in the right place and frame of mind. True, "A Clockwork Orange" has been enormously influential on cinema and pop culture in general. And you can have a good, spirited discussion afterward about society and the individual and how far we can go to control free will. I just recommend you have a nice cup of tea and a happy comfort show to watch afterward.
The Chronicles of Riddick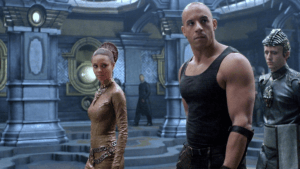 Vin Diesel is "Riddick" in this 2004 science fiction adventure. It is a sequel to the surprise hit "Pitch Black" from 2000 in which Riddick was a prisoner who fights alien bad guys and escapes his prison ship. He's back in this movie, this time trying to elude bounty hunters who are on his trail. Riddick is also confronting the possibility that he might actually be part of a long-dead warrior race. At the same time, he and an Air Elemental played by none other than Judi Dench confront the Necromongers, a race of religious fanatics. "Pitch Black" is also on Showtime this month.
Why it's Worth Watching
Whew, a long is going on in this movie, and I'm not sure it's really worth trying to wade into those weeds. But hey, Judi Dench! She is always awesome and it's always worth seeing anything that she is in. Plus you get to see how she combines with a lot of intense fighting and early 2000s era CGI.
Before Midnight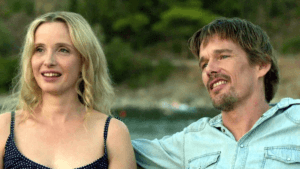 Ethan Hawke and Julie Delpy star in this romance drama from 2013. Remarkably, it is the third in a trilogy that started 18 years prior. "Before Sunrise" in 1995 had the two actors playing the same characters meeting on a train as two young adults, deciding on a lark to spend the night walking around Vienna. In 2004 the characters met again with more walking and talking in "Before Sunset." Finally, in 2013 "Before Midnight" yet again moved the pair nine years into the future. This last movie has them married with twin girls and facing the rewards as well as the stress of a long-term relationship.
Why it's Worth Watching
This trilogy should be required viewing for film fans, if only because it is so amazing that they were made over a span of 18 years. Rarely do we get the chance to examine a relationship in such detail and over such a long time. The subtleties of the acting and the dialogue add depth to that treatment, letting us truly see how two people might find their feelings for each other changing over time. Is it jarring to see young love transform into mature frustration? Yes, of course. But it also feels true, and that is a truth that we all need to see as we grow older like the two characters. Who knows, maybe in 2022 we'll get to see the couple entering their golden years.
Van Helsing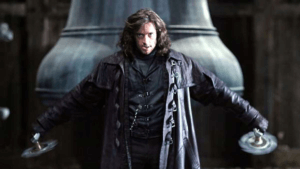 Hugh Jackman is the title character in this 2004 gothic horror movie. His job is to hunt down vampires as well as other creatures of the occult for the Catholic church in 1887 Transylvania. At the same time, he must search for clues to his own tortured past. His latest charge is to destroy Dracula and help the last remaining daughter of an ancient Roman family, Anna, played by Kate Beckinsale. Along the way, he will encounter werewolves, Frankenstein's monster, Dracula's brides, and more frightening monsters.
Why it's Worth Watching
Ah, Hugh Jackman. A man of so many talents. Soon to be taking to the Broadway stage as "The Music Man," where he will tap-dance his way further into our hearts, back in 2004 he was attacking vampires for the church. Honestly, I would watch him reading the phone book. And although this wasn't necessarily the best monster movie ever made, "Van Helsing" is sure to scratch the itch for all those Halloween fanatics who just can't wait for October.
Eyes Wide Shut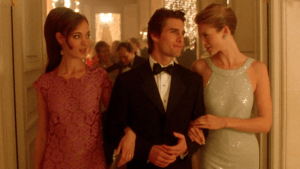 Stanley Kubrick's psychological erotic thriller from 1999 stars Nicole Kidman and Tom Cruise. They play a married couple, Alice and Bill, who live in New York City. Bill becomes distracted by the idea that Alice contemplated having an affair and so he tries to infiltrate a secret masked society. It turns out to be dangerous, however, and he soon becomes entangled in a seedy underworld.
Why it's Worth Watching
The trailers for "Eyes Wide Shut" were as odd as they were tantalizing back in the 1990s. What a crazy scene they had going on in New York, it seemed. Now it is worth seeing what Kubrick, at least, thought such a scene could be useful for in terms of examining the human condition. It was also the last film he made before he died so it makes for a good bookend when examining his works.
The Full Monty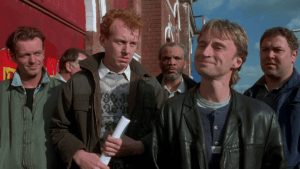 Watch On Showtime (Leaves 9/11/2021)
Six unemployed men in England decide to strip in this 1997 comedy. Robert Carlyle is Gaz, one of many let go when the Sheffield steel mill fails. Without the money for child support, he is unable to see his beloved son Nathan. Seeing the success of a local Chippendale's event, he decides to create a strip routine with his ex-co-workers Dave (Mark Addy), Steve Hulson (Lomper), and Gerald (Tom Wilkinson). Though they face ridicule, the group decides to strip all the way (or "the full monty.)
Why it's Worth Watching
"The Full Monty" gained popularity for its heart-warming depiction of male bonding, including one relationship that is homosexual. The humor is subtle and sweet, particularly considering the subject matter. However, the movie also highlights the very real and heartbreaking effects of the economy and how badly governments can fail those who need help.
Shakespeare in Love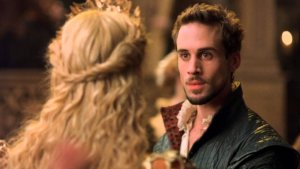 Watch On Showtime (Leaves 8/31/2021)
Joseph Fiennes plays a Shakespeare with writer's block in this 1998 romance. Frustrated by a lack of inspiration and a need for funds, Shakespeare finds hope in the form of Viola de Lesseps (Gwyneth Paltrow). Viola is enamored with theater and auditions for his play in the guise of a man. Their new love is thwarted, however, when the aristocratic Viola is promised in marriage to the haughty Lord Wessex (Colin Firth.)
Why it's Worth Watching
Back in the 90s, I myself was in love with "Shakespeare in Love," in no small part due to its lush period setting and its nods to Shakespeare's plays. It's romantic, it's witty, and it celebrates the camaraderie and magic of theater. Now, however, I'm mostly just struck by Captain Waterford from "The Handmaid's Tale" (Fiennes' most recent role) being Shakespeare. Perhaps Viola is better off without him.
Erin Brockovich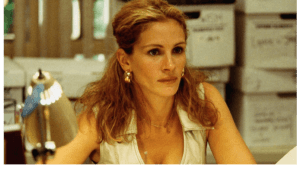 Watch On Showtime (Leaves 10/06/2021)
Julia Roberts is the title character in this 2000 drama based on a true story. Erin is an unemployed single mom with three kids who go to work for a law firm. Her sassy attitude and unorthodox way of dressing set her apart from the other employees. Soon she finds her place, however, when she discovers a controversy involving the poisoning of the water supply in Hinkley, CA, by the Pacific Gas and Electric Company. She takes on the case and fights for the people in Hinkley to get compensation.
Why it's Worth Watching
Roberts' sass and charm takes what could be a dry legal movie and gives it heart. In fact, she won an Academy Award for her performance. Criminal negligence by companies was and is a huge problem but sometimes we need to put problems into story form for us to care. "Erin Brockovich" showed that normal, flawed people can actually make a difference against corporate monoliths, which is a message we need to hear now as least as much as in 2000.
UHF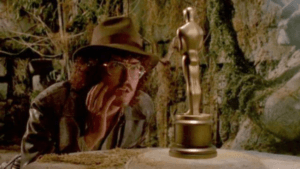 Watch On Showtime (Leaves 9/30/2021)
"Weird Al" Yankovic is the star of this 1989 comedy. Known for his silly parody songs, Yankovic expanded into film with "UHF." He plays George Newman, a man with big dreams trying to manage a failing television station on UHF, or ultra high frequency broadcasting band. The station suddenly starts gaining viewers when he adds bizarre programming including a children's show hosted by the janitor Stanley (Michael Richards.) His success draws the envy of the CEO of a competing station, however, and that puts Newman's enterprise in jeopardy.
Why it's Worth Watching
"UHF" has become a cult classic since it came out. It could be because Yankovic and the rest of the cast deftly pull off silly scenarios with comedic ease or because of the ridiculous parodies like a bit called "Conan the Librarian." The shows that the station puts on include such weirdness as "Wheel of Fish," a take on "Wheel of Fortune." It even spawned a bit of a culinary trend with the creation of the "twinkie weiner sandwich," a hot dog in a twinkie covered in canned spray. I personally tried it (so that you don't have to) and it is every bit as bizarre (and kind of tasty) as you'd expect.
Sleepless in Seattle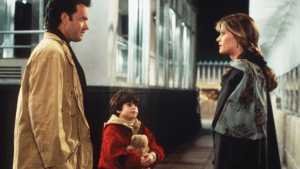 Watch On Showtime (Leaves 8/31/21)
Tom Hanks and Meg Ryan star in this classic rom-com from 1993. Hanks is a widower in Seattle, Sam, whose son Jonah gets him to go on a national radio talk show to describe how sad he is without his wife. Ryan is a Baltimore reporter, Annie, who hears Sam on the radio and is transfixed enough to write him a letter. Despite how far apart Sam and Annie are physically, Jonah makes it his mission to bring them together.
Why it's Worth Watching
In the 90s Tom Hanks and Meg Ryan were the "it" couple. We watched them fall in love over and over as different characters, first in "Joe vs. the Volcano" then in "Sleepless in Seattle" and then "You've Got Mail." In this classic rom-com the two don't actually spend any real time together – rather we follow their stories as they are compelled to meet despite being separated by the entire continental United States. The movie was written and directed by Nora Ephron, queen of the rom-com form. Those aching a bit for the nuance of human interaction (and aren't we all these days?) will find this a must-see.
Four Weddings and a Funeral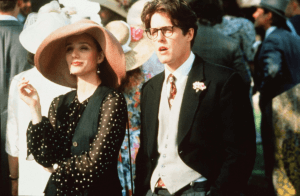 Watch On Showtime (Leaves 8/31/21)
Just like the title suggests, 1994's "Four Weddings and a Funeral" features four events and a group of friends that attend them. Hugh Grant is Charles, a befuddled Brit who falls for the American Carrie, played by Andie MacDowell. They go through an on-again, off-again relationship and survive an onslaught of weddings helped by their friends, including Gareth, who is gay, and Charles's deaf brother. Ultimately they have to decide whether love is worth the effort and the agony of getting married.
Why it's Worth Watching
This movie was prescient in a number of ways, and not only because it featured Hugh Grant, soon to be a superstar of the screen. It is a rom-com but one that doubts the institution of marriage. Plus, it features a deaf person and a gay couple in pivotal roles. "Four Weddings and a Funeral" became the most popular British film of that time because it made all of this feel normal and incredibly affecting. Like "Notting Hill," which came out five years later, "Four Weddings and a Funeral" blends life's beauty with its ugliness and makes you root for the possibility of love in the midst of all of it.
Notting Hill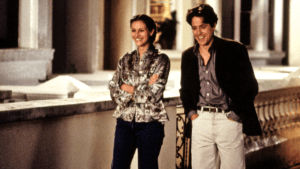 Watch On Showtime (Leaves 9/30/21)
Julia Roberts and Hugh Grant play the romantic leads in this 1999 romance comedy. It's set in England's Notting Hill neighborhood, where Grant's character Will has a travel book shop. A chance encounter with Roberts' Anna Scott leaves him smitten, but these get complicated when he realizes she is the most famous movie actress in the world. He tries to work out their rocky relationship with his family and friends, an adorable group that includes both Hugh Grant and the lovely, late Emma Chambers.
Why it's Worth Watching
Although "Notting Hill" features mega-movie stars, one of whom is herself playing a mega-movie star, it feels remarkably grounded and down to earth. That might be credited to its British sensibilities and setting, or to its sometimes crude humor. Its relatability may also stem from the charming side characters, who themselves suffer tragedy and learn to carry on. The blend of sweet and sad spiced up with the odd F bomb is tantalizing and makes this movie an absolute must-see.
Fatal Attraction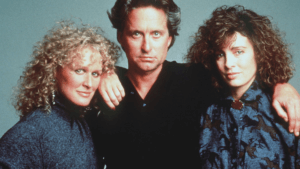 Watch On Showtime (Leaves 8/31/21)
A classic psychological thriller, this movie spent weeks as the number one movie in the U.S. when it came out in 1987. It stars Glenn Close as Alex, a woman who has an affair with the married Dan, played by Michael Douglas. After their brief affair, Alex obsesses over Dan and his family, growing more and more unhinged and violent.
Why it's Worth Watching
Audiences found it hard to look away from the sordid world depicted in "Fatal Attraction." There is often something obsessive about love and attraction – who among us has not let it go a bit too far? Hopefully in the case of most people, however, there were no weapons or small animals around to abuse. Watching it all go to its most stalker-y extremes is at the same time horrifying and compelling, as people in the 80s found out. Even today themes of infidelity and obsession can continue to tantalize.
Need More Information?
If this article didn't answer your specific question, head over to our Home Page! It will guide you to affordable internet providers, streaming services to meet your needs, information on antennas, and many more tools and resources to help you save money on TV and Internet access.
For the latest news tips and tricks on cutting the cord and other tech topics be sure to follow our Google News Feed, like our Facebook Page and Follow Us on Twitter.
Join Millions of Cord Cutters
*
Disclosure: Grounded Reason is supported by a small commission for purchases made through some product links on this website. We do not accept compensation from companies attempting to sway our review of products.