Showtime is known for providing high-quality prestige TV like "Homeland," "L Word: Generation Q" and "Billions." However, it also is a source for movies, both classic favorites and newer hits. Every month a new selection of film drop for Showtime subscribers. In fact, you can watch all these movies free for 30 days! While it's $10.99 per month to subscribe after the 30-day trial, you can cancel before the trial is up and pay nothing. For more information, see out guide to watching Showtime without cable.
Top 7 Movies New to Showtime in November
1. The Big Lebowski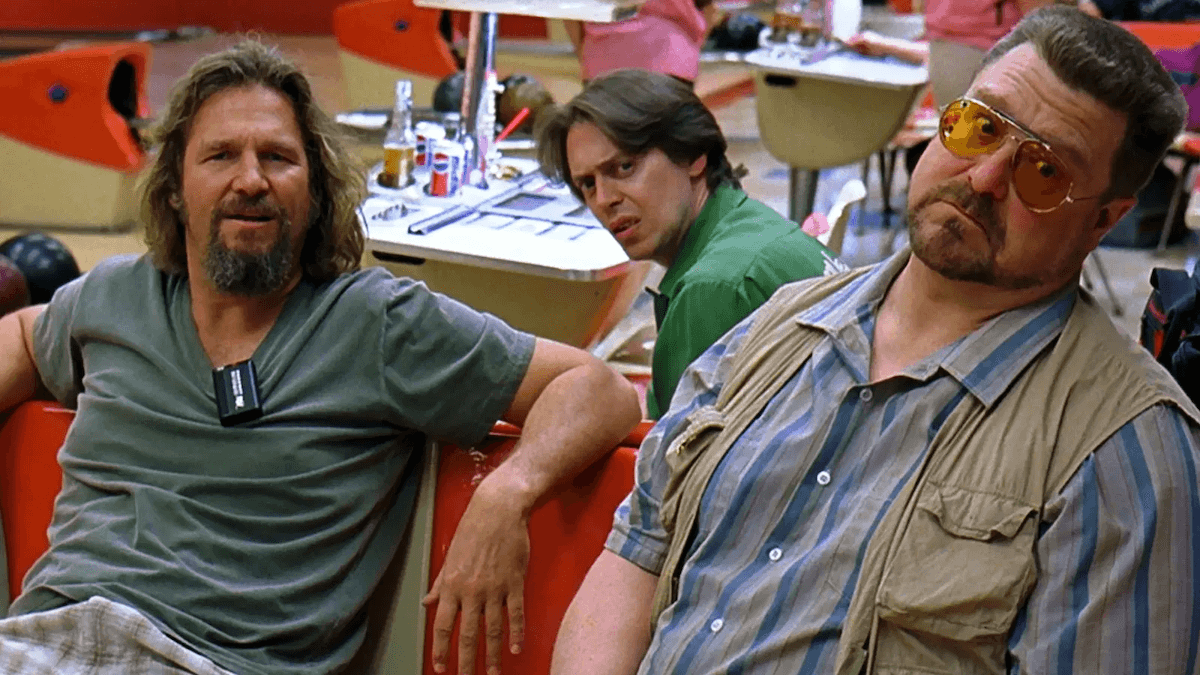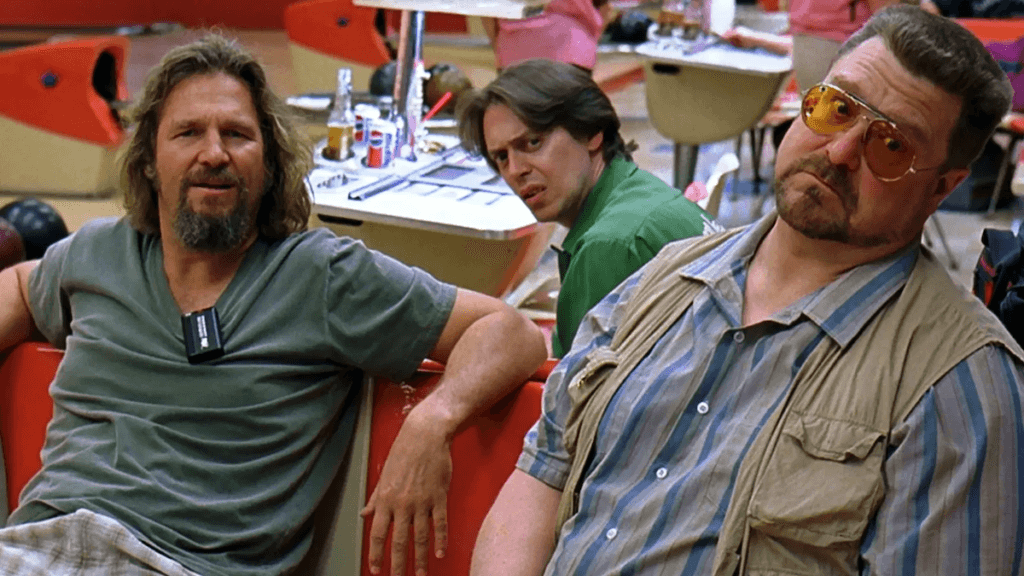 Watch On Showtime (Arrives 11/20)
In 1998 "The Big Lebowski" gives us life from the perspective of the "Dude," a slacker-type middle-aged man played by Jeff Bridges. He gets caught up in a web of crime intrigue when he is mistaken for a different Lebowski. The clever dialogue and Bridges' attitude gained the movie a huge cult following. It also stars Julianne Moore as a love interest and John Goodman as his friend, a Vietnam vet. The movie was made by the Coen Brothers and had their signature focus on intricate plot and weird characters.
Why it's Worth Watching
Even if you've never seen "The Big Lebowski," chances are you've heard it being quoted. From "The Dude abides" to "Yeah, well, you know, that's just, like, your opinion, man," the movie's dialogue echoes around college dorms. The Dude's laissez-faire attitude has resonated with fans, so much so that there are conventions and even a sort of religion around him. The movie is a must-see if only to see what the fuss is about. But it's also plain fun to see the Dude's take on the world. In a scary world with many ins and outs, sometimes all you can do is abide.
2. Apollo 13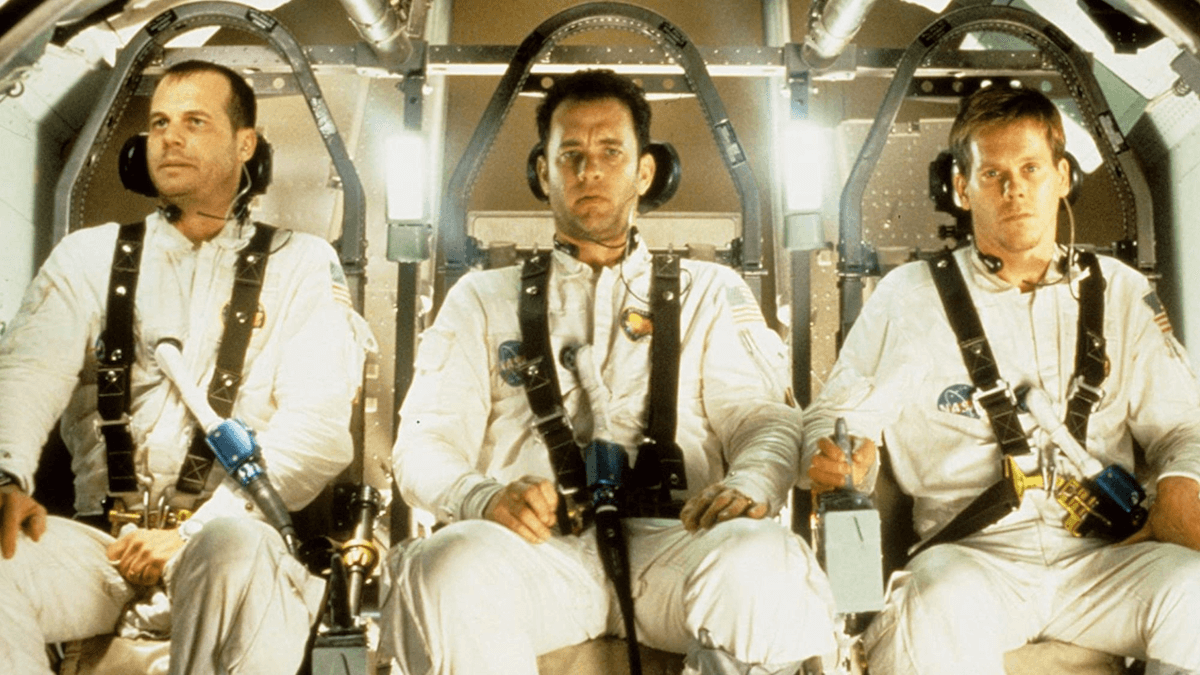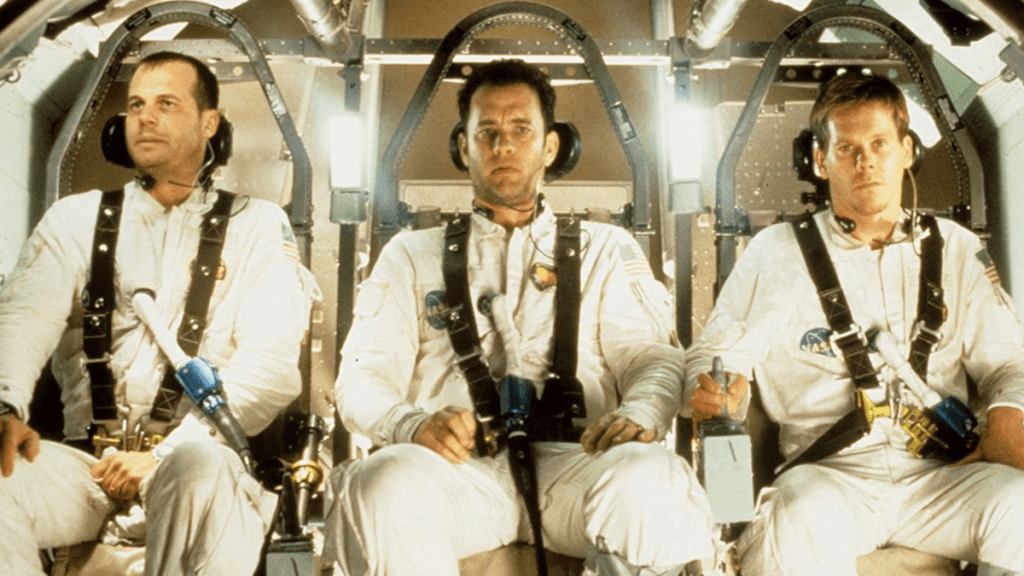 Watch On Showtime (Arrives 11/20)
Tom Hanks is real-life astronaut Jim Lovell in 1995's "Apollo 13." Lovell famously led the 1970 mission called Apollo 13, which had to be aborted before its goal of reaching the moon due to ship failure. The movie celebrates the can-do attitude of astronauts at the top of their game. They swagger, sure, and they are perhaps oblivious to the privilege that led them to these heroic acts. But it is nevertheless inspiring to see what humanity can accomplish when it has the drive and the resources. Also starring are Kevin Bacon and Bill Paxton as fellow astronauts and Kathleen Quinlan as Jim's wife, Marilyn.
Why it's Worth Watching
"Houston, we have a problem" is an apt sum-up of this classic film, if it is not exactly accurate to the original quote. "Apollo 13" is important because it shows what people can when we have problems – that is when our hopes and dreams smash up against real challenges. What to do when your spaceship breaks? What to do when you don't have the right parts to fix it? Most of all, the movie asks what to do when you hope for something so desperately, and it just can't happen. Lovell's crushing disappointment is hard to watch, but we all share at points in our lives. Like those astronauts, we have to live to fight another day.
3. Dazed and Confused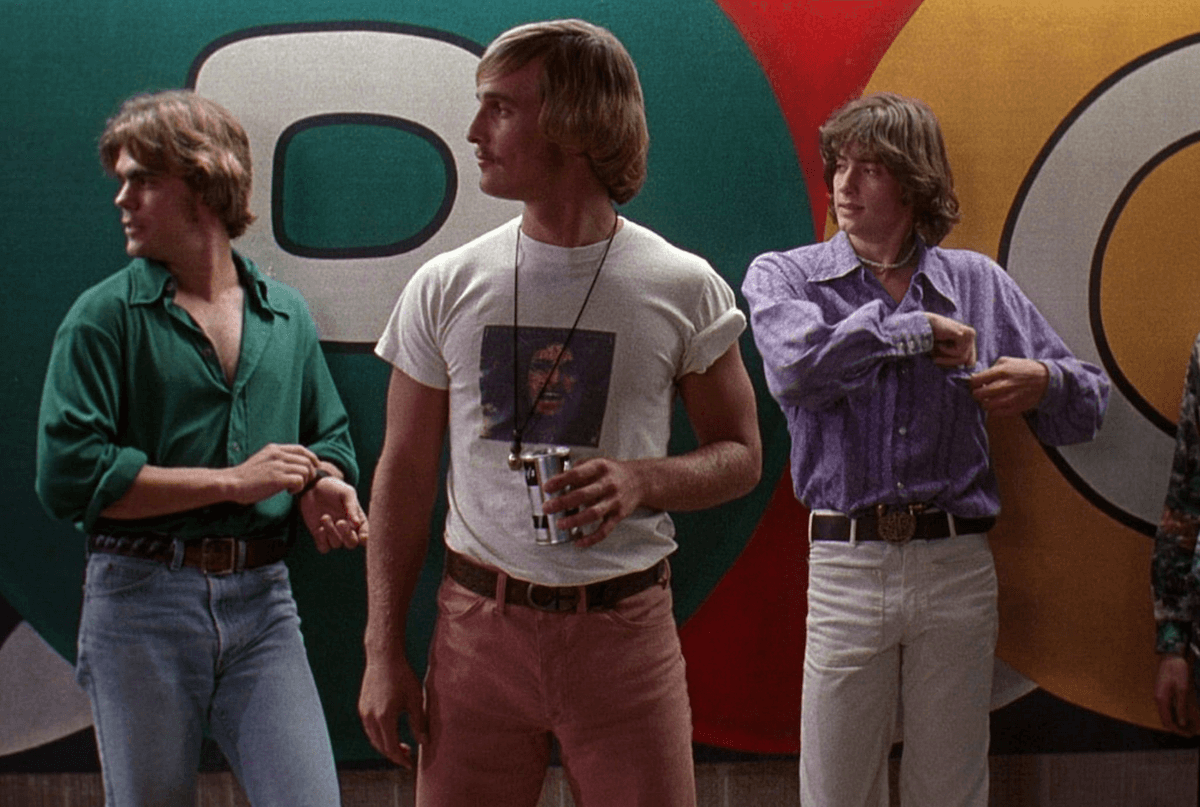 Watch On Showtime (Arrives 11/8)
"Dazed and Confused" is a teenage comedy that came out in 1993 but takes place on the last day of school in 1976. The teens featured endure school hazing, play destructive pranks, and search for something fun to do as they muse about life. It features Jason London as "Pink," a football player, and Wiley Wiggins as incoming Freshman Mitch. Also in the cast are various actors that went on to even more fame later on, including Ben Affleck, Parker Posey, Milla Jovovich, and Renee Zellweger.
Why it's Worth Watching
In the realm of movies about high school, "Dazed and Confused" gives a rather different view. These teens hang out, smoke, and generally breeze through one day and night – other than the rather horrific hazing. It's a study of a certain culture at a certain time and a carefree vibe that feels far away from today's intense concerns. At the very least, it's worth a watch for McConaughey's delivery of the line "alright, alright, alright," itself a whole vibe in and of itself.
4. The First Wives Club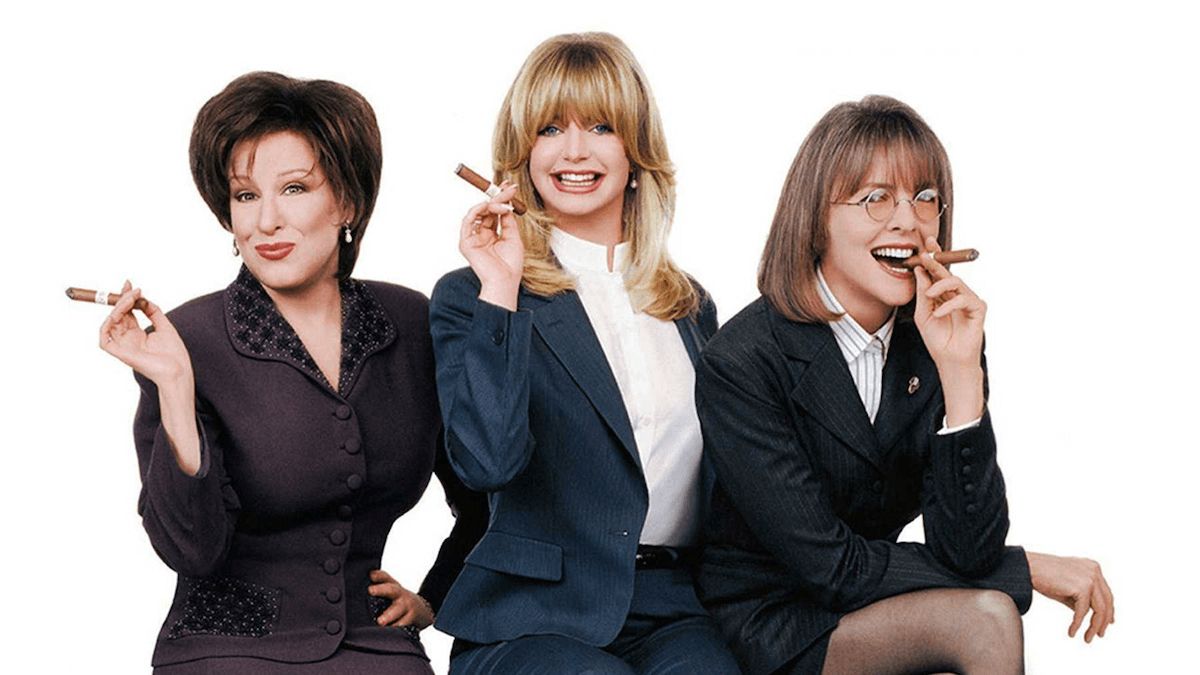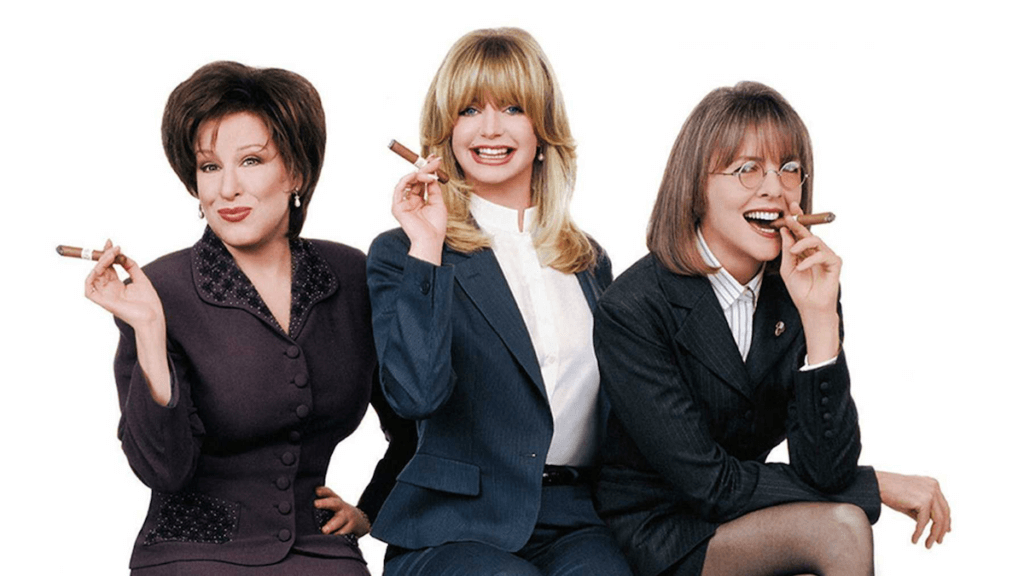 Diane Keaton, Goldie Hawn, and Bette Midler star in this 1996 comedy. They play three middle-aged friends who have lost touch with each other over the years but reunite at a mutual friend's funeral. The three eventually discover they share a similar dissatisfaction with life, particularly that their husbands are leaving them for younger women. Seeing these great comedic actors band together to take revenge on their men was and remained a hugely satisfying cinematic experience.
Why it's Worth Watching
Before the "Me Too" movement, there was "The First Wives' Club." Women's stories were (and are) often untold or from the perspective of victims. Middle-aged women's stories are even rarer. But these characters gave agency to people who are often invisible in society, or at least irrelevant. These women became heroes, taking back their lives through gumption and friendship. Today more than ever, women are in the mood not to "get mad" but to "get everything," as the movie suggests.
5. The Brady Bunch Movie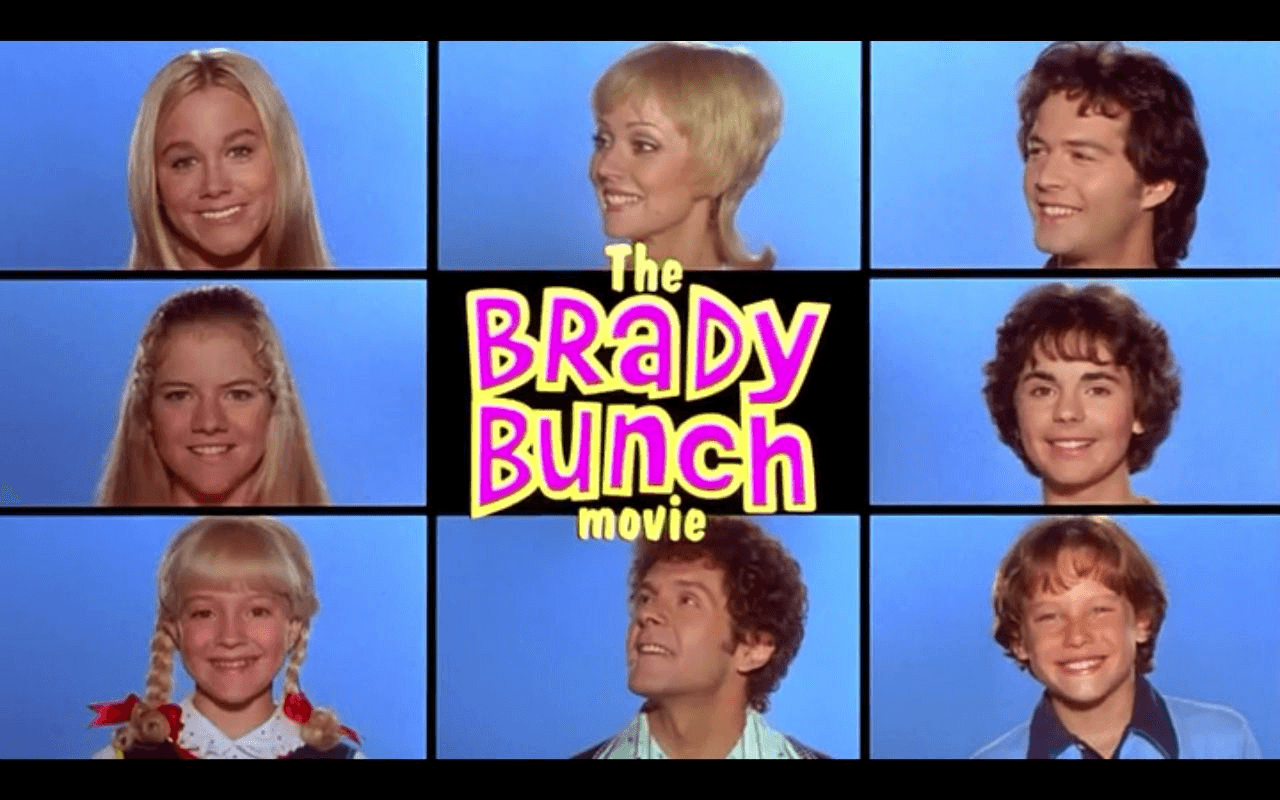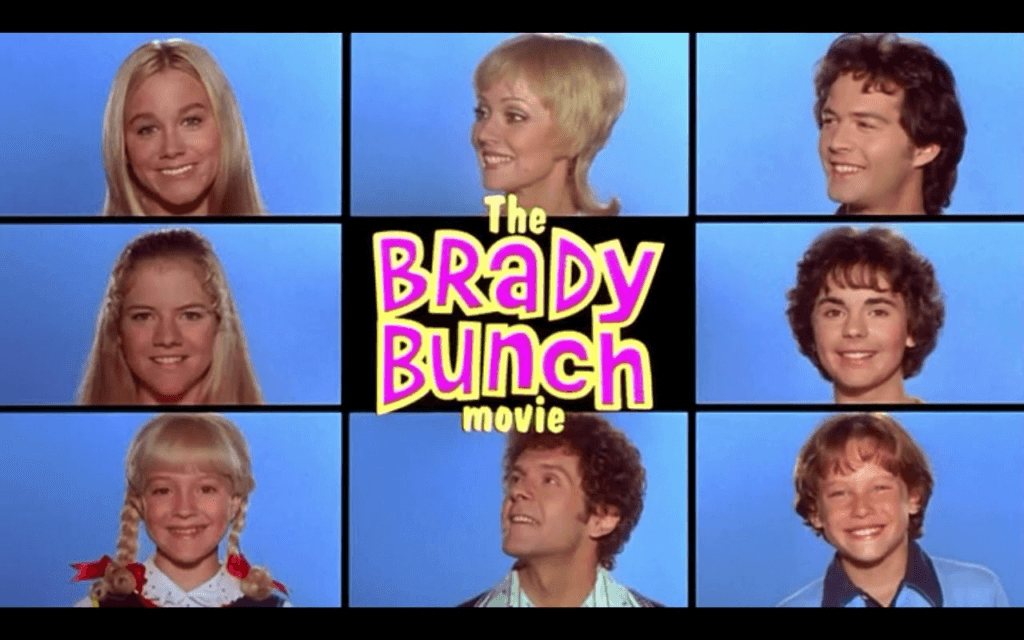 Popular 70s sitcom "The Brady Bunch" got a movie treatment two decades later in the form of "The Brady Bunch Movie." The whole gang is back, including the "lovely lady" who marries "a man named Brady." They join together their six children into one family. Wacky wholesome antics ensue in both show and movie, but the movie has a twist – it takes place in 1995, when the movie came out, though the family retains its 70s style and vibe. The culture clash makes fun comedy, and modern families will still see themselves in their dynamics, even if the characters are in plaid pants and mini skirts. After all, if there is anything universal, it's sibling rivalry. As daughter Jan famously laments about her older sister, "Marcia, Marcia, Marcia." The sequel, "A Very Brady Sequel," is also on Showtime this month.
Why it's Worth Watching
The world had moved so quickly culturally in the last few decades – so much so that it feels like we were different people when we loved shows in the past. What if those shows' characters (and our appreciation of them) came crashing into the present? This was a popular question in the 90s, with both "The Addams Family" and "The Brady Bunch Movie," positing that sort of scenario. Now, of course, they are bursting into a world equally distant from us – the 90s. We would be almost as clueless as the Bradys to be in that era. But it's a fascinating experiment anyway, and well worth its silliness. Or sit back and feast on the glory of The Brady's dancing down a Sears escalator to "Sunshine Day."
6. Eat Pray Love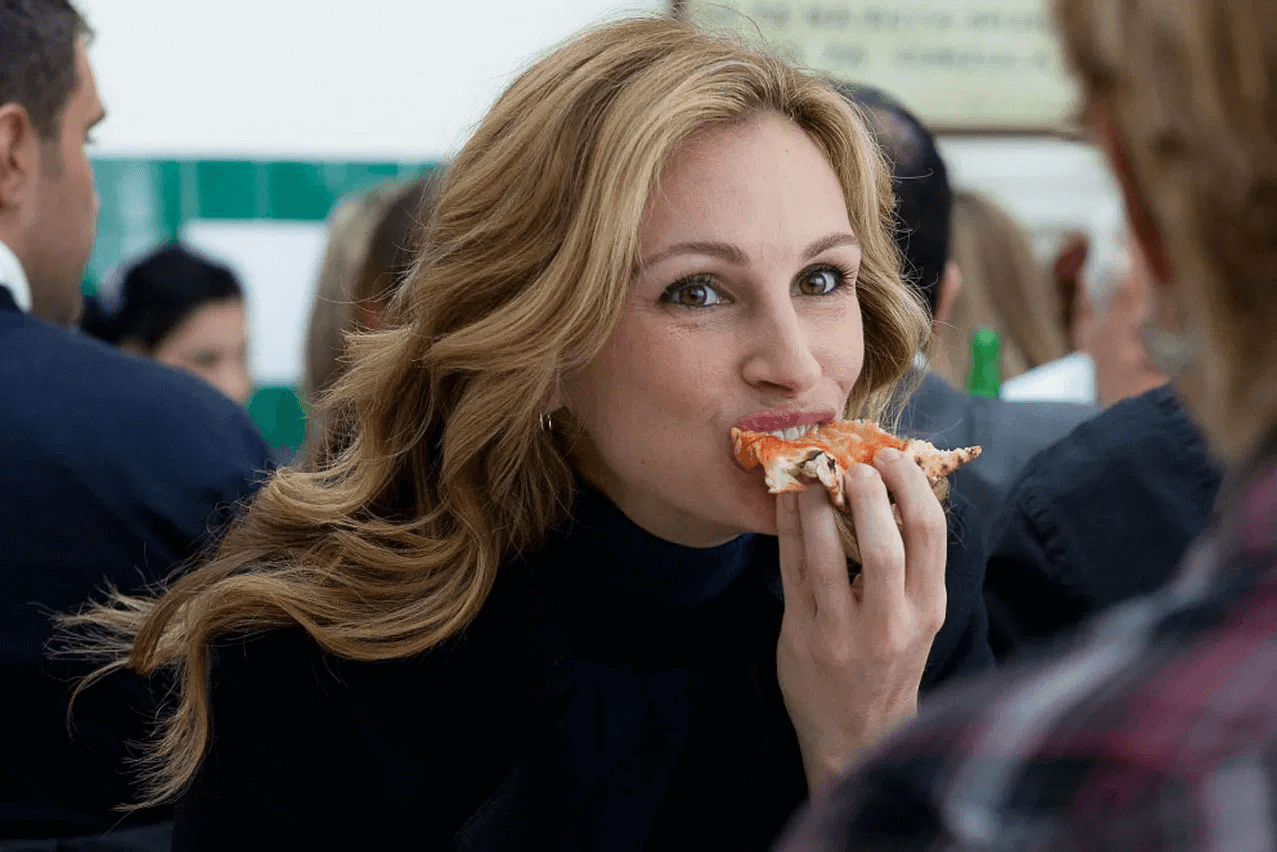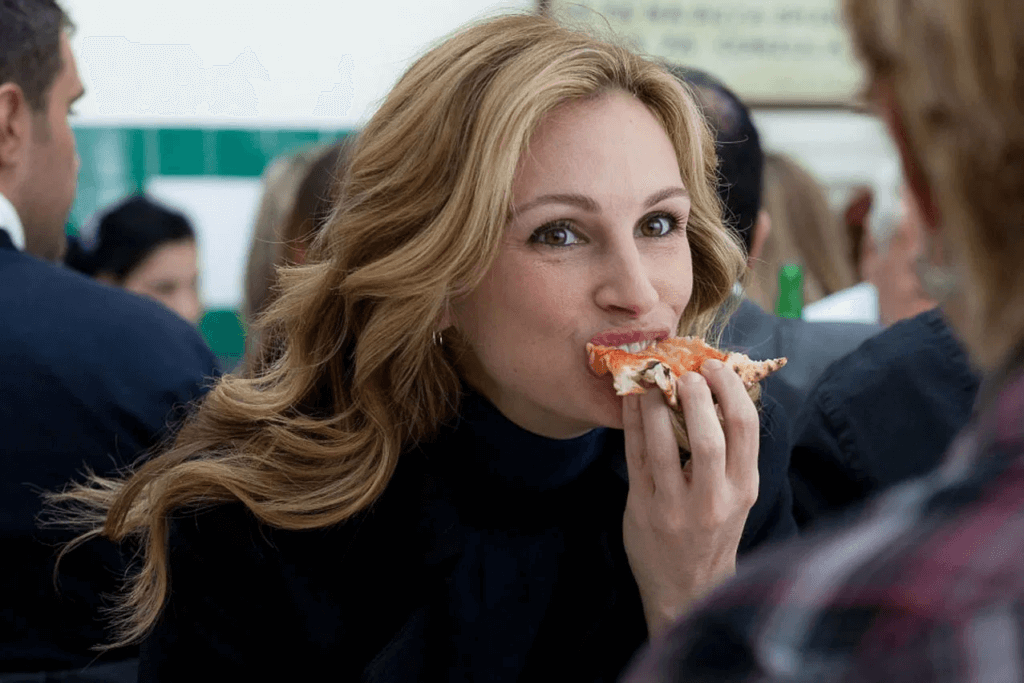 The inimitable Julia Roberts brought the 2006 memoir "Eat Pray Love" to life in this 2010 movie. She plays Liz Gilbert, a recent divorcee who decides to travel around the world to find herself. She goes to Italy to learn to really eat with pleasure, to Indian to pray sincerely, and to Indonesia to find love of all kinds. The movie also stars Javier Bardem and James Franco as love interests and Viola Davis as her best friend.
Why it's Worth Watching
A movie about dropping everything and going off on a globe-trotting trip might as well be in the "fantasy" genre these days. Watching "Eat Pray Love" now, you marvel at how easily she moves around the country to country and just how close she gets to strangers – mask-less, no less! In fact, even in the pre-Covid era, such a trip would be beyond the possibility for many. Some have criticized this movie (and the book it is based on) as being just whining by a person of privilege. After all, in "Schitt's Creek," the entitled character Alexis says she is going abroad to "eat pray love a bit for myself." And it is that, to some degree. But as the movie itself points out, even people in terrible circumstances care about being loved and finding happiness. There are certainly worse ways of doing that than exposing yourself to new cultures.
7. Robin Hood: Prince of Thieves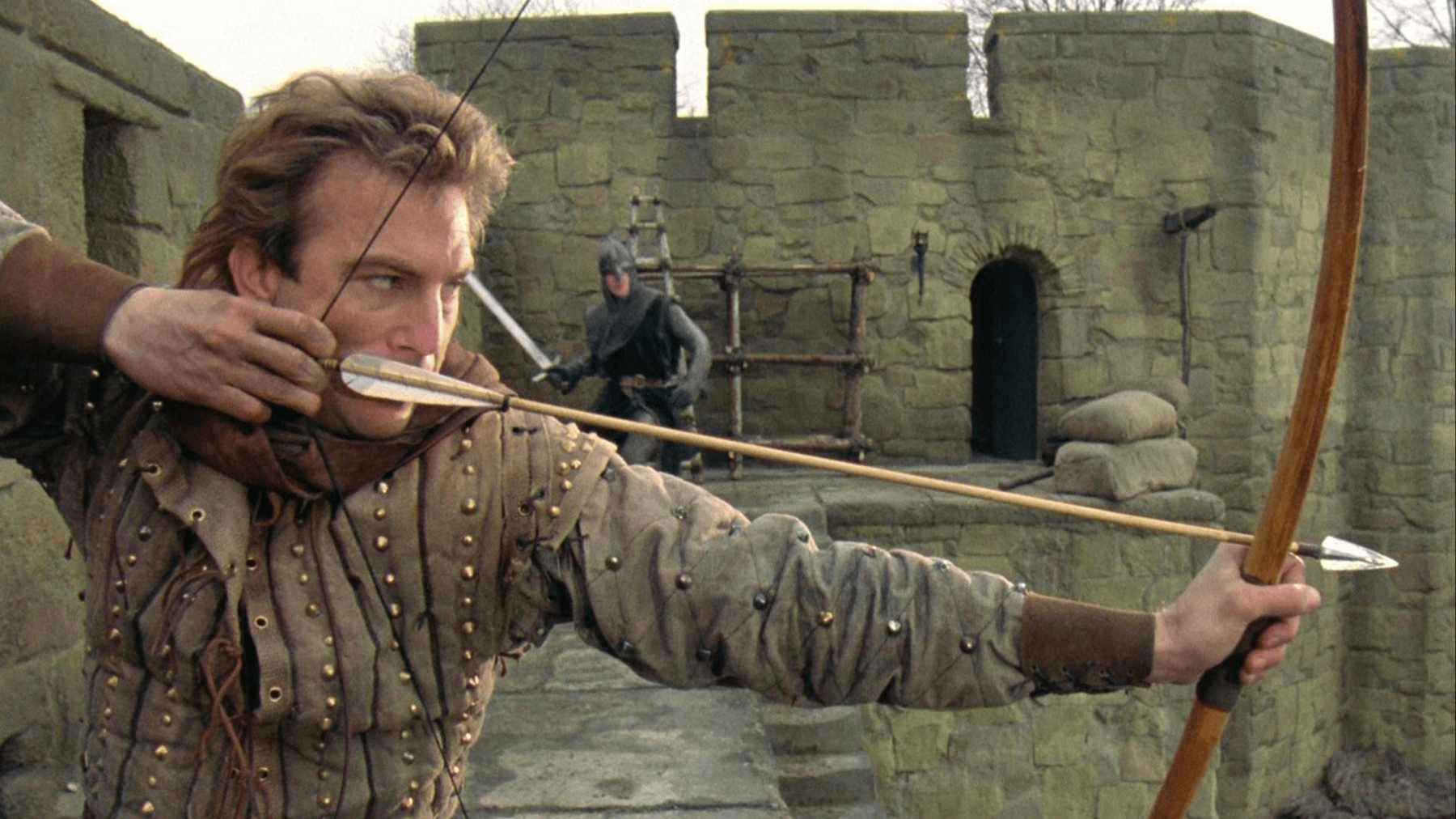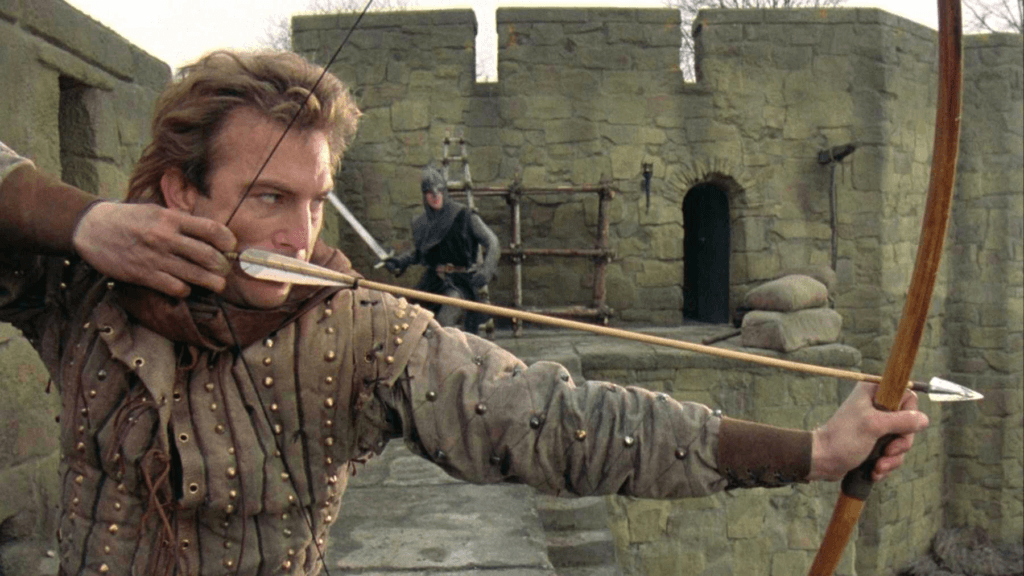 Kevin Costner was at the height of his fame when he became "Robin Hood: Prince of Thieves." The 1991 film showed the story we know so well, from Hood's return from the Crusades to find his homeland abused by Nottingham's corrupt Sheriff. Alan Rickman plays the Sheriff in a beloved, scene-chewing performance. Robin hood joins with his band of forest-dwelling Merry Men in many swashbuckling adventures to rid the land of injustice. Along the way, he falls in love with Maid Marion, played by Mary Elizabeth Mastrantonio. Their romance is played up in the soundtrack's "(Everything I Do) I Do it For You" by Bryan Adams, which became a huge hit and made teens everywhere swoon.
Why it's Worth Watching
Many actors have donned the green tights of Robin Hood, none perhaps so fervently as Kevin Costner. This big-budget adventure had a rushed, tumultuous production. Costner's Hood has been much maligned for his accent and acting. Nevertheless, its sincere derring-do made it popular across the world, and it became for many the definitive Robin Hood story. Perhaps there is no better evidence of that than Mel Brooks has made a parody of it two years later in the form of "Robin Hood: Men in Tights."
Best Movies Still On Showtime
Here are the top movies that are still available on Showtime's streaming library from prior months:
Ex Machina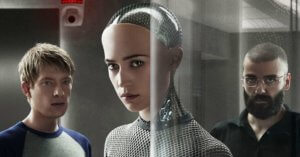 The nature of artificial intelligence is examined in 2014's "Ex Machina," a sci-fi thriller starring Oscar Isaac, Domhnall Gleeson, and Alicia Vikander. Vikander plays the robot Ava who is human-like in many ways, including her face and hands. Gleeson is Caleb, a programmer hired by the rich, eccentric Nathan, played by Oscar Isaac. Caleb must test how intelligent Ava is through a series of meetings that get more and more intense. Viewers are left to wonder who controls who and what it means to be human or machine. The movie was critically well regarded and earned a variety of awards, including an Academy Award for Best Visual Effects.
Why it's Worth Watching
Ever since we started making robots, we have been fascinated with what happens when they get intelligent. Will those we made to serve us end up conquering us? Such was the plot of both the classic and the rebooted "Battlestar Galactica" TV series. "Ex Machina" takes a much more personal approach. We get to examine one robot and interact with one human and see how far their relationship goes and what it ultimately means to both of them. Oscar Isaac also gets to showcase the (often quite disturbing) nature of the creator. As our society delves more deeply into artificial intelligence, it is increasingly important to consider what we make of the life we create and what it makes of us.
Legally Blonde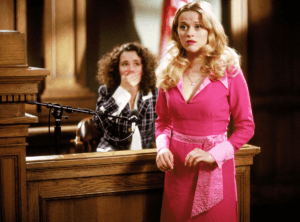 Watch On Showtime (Leaves 3/31/21)
Reese Witherspoon's Elle Woods stands up to the stuffy world of Harvard Law in this 2001 movie. A college socialite, Elle is at the top of her game and can't wait to get engaged to her boyfriend. But when he breaks up with her because she isn't serious or smart enough, she applies to Harvard's law program. Although Elle, with her pink dresses and the little fancy dog, isn't anything like the other students, she manages to use her unique strengths to show her ex-boyfriend and the entire program just how successful a blonde can be.
Why it's Worth Watching
In degrees of discrimination, well-off, blonde, white women haven't suffered the most by far. That said, a tale of tolerance is always welcome. People can be cruel to each other in ways big and small, and watching someone stand up to that cruelty is satisfying no matter the context. Plus, it is fun to see Elle defy stereotypes and show that people can, in fact, both accomplished and also quite different than what you'd expect.
The Fisher King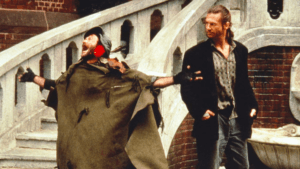 Watch On Showtime (Leaves 1/31/21)
Robin Williams and Jeff Bridges star in 1991's "The Fisher King." This comedy/drama is also a redemption story, following Jeff Bridges as he goes from a self-absorbed radio talk show host to a broken man who encounters Williams' character, Parry. Parry is coping with severe trauma by talking on the persona of the romantic, whimsical Fisher King. Together, they go on a quest of sorts to help Parry find love and locate the Holy Grail.
Why it's Worth Watching
What is the Holy Grail? A MacGuffin, usually. But it also stands for that state of being that we desperately want but never seem to reach. Who among us doesn't feel that way at least sometimes? In "The Fisher King," the grail is a physical cup, but it is also healing. Robin Williams, as ever, plays a funny guy with a deep well of sadness. Bridges is snarky but stricken. Watching the two help each other heal can, in fact, help us heal as well. 
Fried Green Tomatoes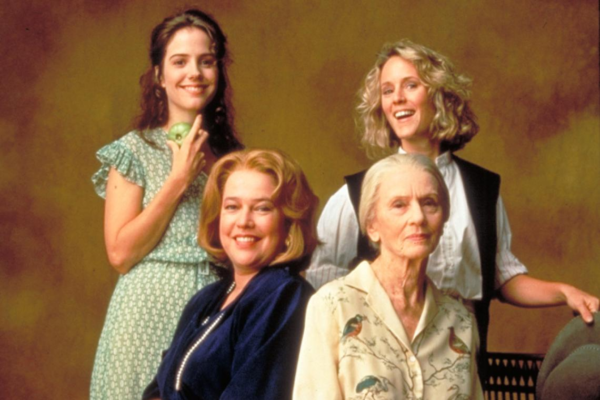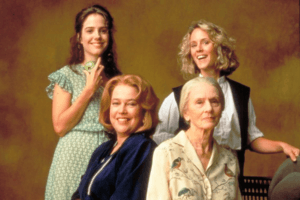 Watch On Showtime (12/12/20)
This now-classic film tells the story of two female friendships. The film stars Kathy Bates as Evelyn, a dissatisfied housewife who befriends Jessica Tandy's Ninny, a nursing home resident. Ninny tells Evelyn the story of Idgie, her sister in law played by Mary Stuart Masterson. Idgie is a tomboy who has an intense relationship with Ruth, played by Mary-Louise Parker. She helps rescue her from her abusive husband, and together they start a café that serves the eponymous fried green tomatoes.
Why it's Worth Watching
Thirty years ago, women's' representation in the film got a leg up with this movie's release. Ruth and Idgie's relationship isn't specifically defined as romantic in the movie, unlike the book it is based on. However, their closeness and willingness to fight for each other is not open to interpretation. Their characters end up inspiring Evelyn's journey, as perhaps it may for us as well. Though it has been three decades, the stories shown in "Fried Green Tomatoes" continue to be necessary today.
Schindler's List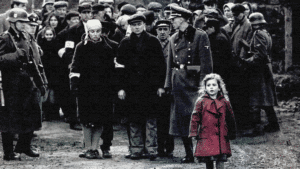 Watch On Showtime (Leaves 12/12/20)
Steven Spielberg made "Schindler's List" in 1993, bringing the events of the Holocaust to the screen in a way that hadn't been seen before. People from all of the world watched the horrific acts of brutality play out through the perspective of Oskar Schindler, a real-life German played by Liam Neeson. Schindler famously saved the lives of 1,000 Jewish people by employing them in his factories. Included among the many not saved is one little girl with a red coat. Her red coat is the only color in the otherwise black-and-white movie, and that symbol provides a gut-wrenching personal attachment for many who watch.
Why it's Worth Watching
The powerful drama of "Schindler's List" earned it many awards, including seven Academy Awards. However, it was the highlighting of the events of the Holocaust and the humanizing of those involved that have earned it a place in the annals of film history. Spielberg reportedly agreed to make the film after hearing that some were denying that the Holocaust happened. Today, thirty years later, this phenomenon somehow is still occurring. Watching the horrors being reenacted is almost unbearable to watch but it is also absolutely crucial. We all have a duty to grapple with how to reckon with our past and stand up to the present's evils, and if this movie can help at all, then it is well worth the discomfort it may cause.
The Manchurian Candidate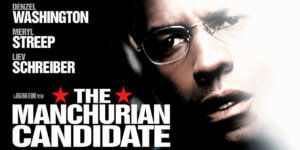 Watch On Showtime (Leaves 1/31/21)
This "The Manchurian Candidate" is the 2004 adaptation of the original 1963 classic. Denzel Washington plays Frank Sinatra's role as Marco, an army captain now in civilian life who has dark suspicions about one of his fellow soldiers, Raymond Shaw. The inimitable Meryl Streep stars as Shaw's mother, originally played by Angela Lansbury. The cold war paranoia portrayed in the first film translates into more modern fears of corporate conspiracies.
Why it's Worth Watching
It's gutsy to remake such a classic as the 1963 "The Manchurian Candidate." The posters and trailers for the original gave away very little, instead of focusing on the mystery with warnings that if you miss the first five minutes, you won't understand anything. Clues were doled out carefully so that we share the dizzying confusion of the characters. In the 2004 version, however, many of the plot elements are laid bare in the trailer. As such, the movie turns a bit more into the adventure genre – but that's not necessarily bad. Its warnings about authoritarianism and complacency are certainly more relevant than ever, and you are sure not to be steered wrong with Washington and Streep at the helm.
Attack the Block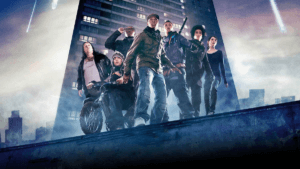 Watch On Showtime (Leaves (11/30/20)
A teenage gang must defend a city block against alien invaders in the sci-fi horror film "Attack the Block." Sci-fi fans will recognize two big stars in the movie, including John Boyega from "Star Wars" and Jodie Whittaker from "Doctor Who." Both were getting their start when the film was released in 2011. Whittaker plays a nurse trainee robbed by the gang, including Boyega. Ultimately, they all band together to face the alien menace.
Why it's Worth Watching
"Attack the Block" was essential for launching Boyega and Whittaker's careers, and it's well worth seeing them in such different roles. However, it also represents an important reconsideration of the "hoodlums in hoodies" narrative. Without watering down the characters, this movie puts the gang in heroes' position, albeit flawed ones. Making it even more relevant to today's times, Whittaker's character and the gang learn to work together – so that this sci-fi horror flick becomes strangely inspiring.
The Muppets Take Manhattan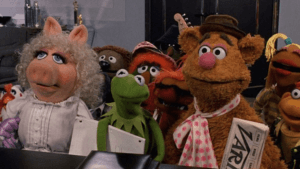 Watch On Showtime (Leaves 12/31/20)
Many of the Muppets' movies can be found on Disney Plus, but the rights for "The Muppets Take Manhattan" aren't owned by Disney, and as such, the movie is coming to Showtime. Made in 1984 and packed with classic songs, the movie has Kermit, Piggy, and the gang moving to Manhattan in the hopes of making it big on Broadway. But when that doesn't come easily, they all split up, leaving Kermit to make it on his own with the help of a new human friend Jenny, played by Juliana Donald. When he gets hit by a car and loses his memory, the Muppets must reassemble to save him, the show, and their friendships.
Why it's Worth Watching
At this point, it feels like the adventures of the Muppet movies and shows have had as much drama as the Muppets have themselves in the plots. The highs are so very high, with Kermit and the gang filling permanent places in our hearts with their self-effacing silliness and wit. Who doesn't love the original "The Muppet Movie" or "The Muppet Christmas Carol"? But then there are also the lows. Modern movies like 2011's "The Muppets" were more divisive, and 2015's "The Muppets" tv series was bafflingly bad. More content is coming from Disney Plus now, but going back to 1984 and "The Muppets Take Manhattan" feels like a charming, calming trip to a simpler past – for the characters and us.
Monty Python's Meaning of Life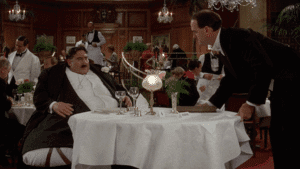 Watch On Showtime (Leaves 12/12/20)
The British comedy troupe Monty Python's third film, "The Meaning of Life," was released in 1983. Rather than having a coherent storyline like "Life of Brian" and "Holy Grail," this film instead shows a series of sketches all loosely based on the meaning of life. It delivers odd, silly situations and jokes from the other films and leans heavily on the more shocking elements of their humor. Fans of projective vomiting take note. Like all of Monty Python, however, the jokes can also have their element of insightful commentary, like the choreographed song "Every Sperm is Sacred."
Why it's Worth Watching
Is there anything in the modern era quite so unhinged and zany as Monty Python? In my experience, almost certainly not. The troupe brought British wit and absurdism to sacred stories, and audiences were shocked at just how silly and sacrilegious they could be. Some jokes land incredibly well even today – in fact, many of the parts of "Life of Brian" and "Holy Grail" are still quoted and alive as gifs. Others don't make sense or are just seemingly offensive for the sake of being offensive. But anyone who takes such a big swing, including one such as "The Meaning of Life," bears a watch and a discussion of what we hold sacred and why.
The Pursuit of Happyness
Watch On Showtime (Leaves 11/30)
This critically-acclaimed film starring Will Smith was a hit in 2006. It is based on the true story of salesman Chris Garner, played by Smith, who goes through a period of homelessness as he struggles to make money, care for his small son, and pursue a career as a stockbroker. The sympathetic portrayal of someone living through poverty makes for an inspiring story, especially when Garner himself went on to achieve great success.
Why it's Worth Watching
Do poor people deserve the conditions that they live in? It is a question we struggle with as much now as we did back in 2006. The fact that any of us can come upon hard times, temporarily or permanently, is a challenging notion that we might prefer not to face. However, "The Pursuit of Happyness" points out not only the reality of this but also the possibility of surviving and ultimately thriving.
Need More Information?
If this article didn't answer your specific question, head over to our Home Page! It will guide you to affordable internet providers, streaming services to meet your needs, information on antennas, and many more tools and resources to help you save money on TV and Internet access.
For tips and tricks on cutting the cord and other tech topics be sure to join our Facebook Page.
Join Millions of Cord Cutters
Disclosure: Grounded Reason is supported by a small commission for purchases made through some product links on this website. We do not accept compensation from companies attempting to sway our review of products.